BOOK NOW
Price: 180,000. *(for non-divers)
All Inclusive Koh Tao PADI Diving Instructor Internship
Our extensive PADI Diving Instructor Internship program is well structured and will take you from novice diver to a knowledgeable and highly skilled PADI Instructor on the beautiful island of Koh Tao.
Conducted by the most experienced professional level development team in recreational diving, our all-inclusive Dive Instructor Internship is a great foundation for anyone serious about working in scuba diving.
Learn to teach Scuba Diving as a PADI Diving Instructor
PADI Diving Instructors require unique attributes to enable them to appropriately deal with common problems encountered while teaching student divers.
Those same qualities and attributes are also required when dealing with an international customer base around a busy Diving Center on a day-to-day basis.

Visa Entry into Thailand
Thailand currently offers an STV Visa for individuals upon application at your local Thai Consulate or Thai Embassy, initially granted for 3 months that can be extended locally twice up to 9 months, once you are here.
You can gain entry to Thailand right now as long as you meet the following guidelines:
STV Visa application form – minimum 3 months entry
Confirmation of quarantine booked
Confirmation of flights booked
Proof of ongoing accommodation
Confirmation and proof of Covid insurance cover
Proof of a negative Covid test prior to departure
Possess the Covid tracing App on your mobile phone
14-day quarantine upon arrival before moving onto your pre booked accommodation
What this means is that you will need to pay approximately an additional 30-40,000 Thai baht to get into Thailand and spend 2 weeks in a comfortable hotel of your choice, before you move on to your final destination.
There is a wide selection of ASQ / ALQ government approved hotels for you to choose from and once your quarantine is complete after several negative tests, you are free to move on to your forwarding destination.
Signing up for a Scuba Diving Internship
If you sign up for our extended Diving Instructor Scuba Diving Internship and demonstrate your commitment by paying the program deposit, we will provide you with the ongoing accommodation letter required for your visa application.
We will advise you on the steps you need to take to start the visa application process with your local Thai consulate or Thai embassy.
Our Diving Instructor Scuba Diving Internship offers flexible scheduling, which means you can take as long as you want to complete each component of the program.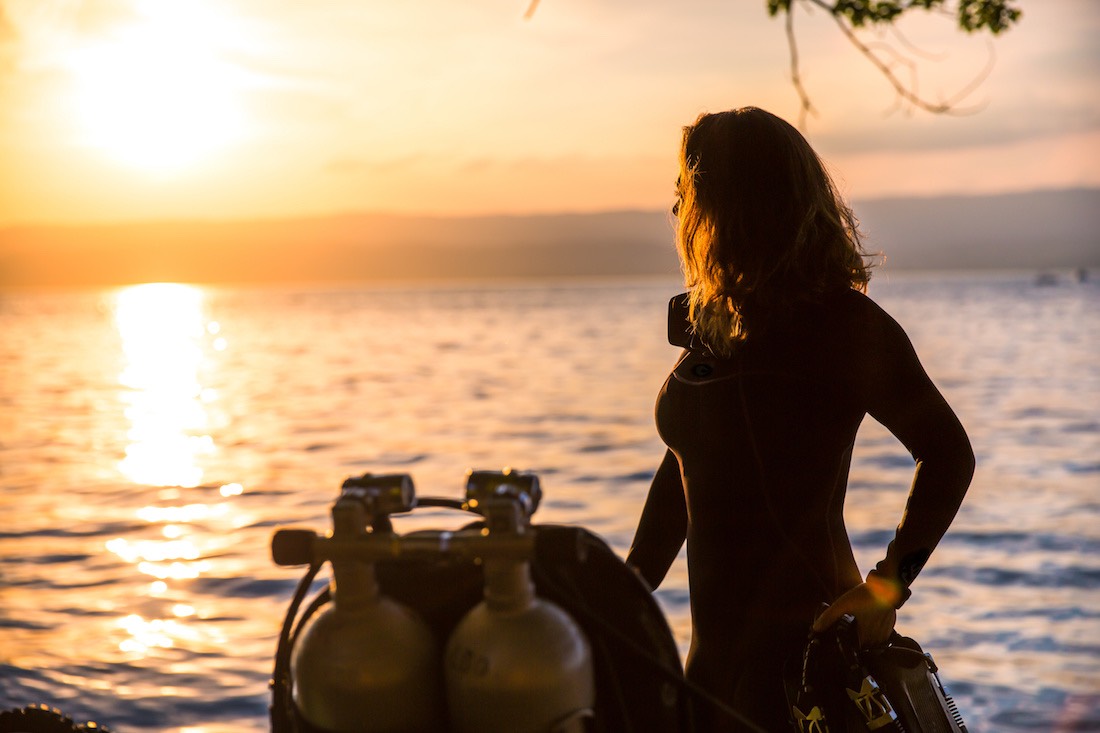 What it takes to become a PADI Diving Instructor
As a PADI Diving Professional, you need a range of qualities and skills to be successful within the diving industry:
A positive and excellent attitude
Interpersonal skills – are you able to listen and communicate clearly as an individual or in a group?
Interest in Marine Conservation – are you able to work in an ocean environment?
Are you adaptable and can you demonstrate leadership skills?
Display exemplary and responsible behaviour
If you have answered yes to the above questions and have an avid and passionate interest in teaching scuba diving, marine conservation and meeting people from around the world, we would like to hear from you.
If you are a non-diver and are considering a change of career or a completely new lifestyle, our PADI Instructor Internship will provide you with all the training and tools you need to achieve your ambition.
If you are a certified scuba diver who has not dived in a while or hold an entry level certification and dream of becoming a PADI Scuba Diving Instructor (OWSI), we can elevate your level of training to help you achieve your goal.
Award Winning PADI Pro Level team
What we ask you to bring to us, is an open mind, enthusiasm and a commitment to participate in our team-based learning programs to their fullest, along with the attributes listed above.
We have trained thousands of entry-level to pro-level candidates over 20 years, many of whom are now working in exotic locations around the world teaching scuba diving.
Our pro level team are led by an award winning PADI Course Director team, who have trained many of our previous candidates up to PADI Course Director, who are themselves now dive industry leaders in their own right.
Change of Lifestyle or a New Career
Of course, teaching scuba diving as a PADI Diving Instructor comes with the added bonus of fun, adventure, ongoing training, enormous respect and hundreds, if not thousands of new friends from around the world.
If meeting new people throughout the world and/or living on a tropical island in a warm climate teaching scuba diving appeals to you, send us a message.
Our PADI Diving Instructor Internship Package Prices (please refer to our pricing page for more details)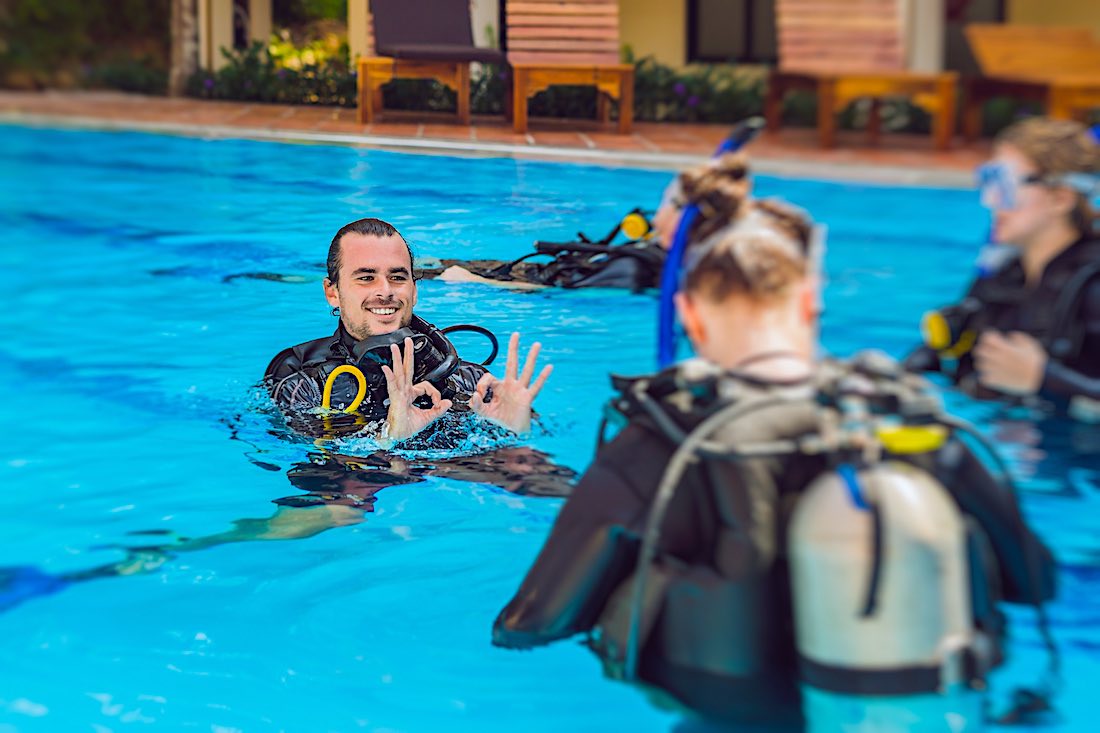 All Inclusive Full Cost: 180,000 baht (non divers)
PADI Courses Included in our Diving Instructor Internship
PADI Open Water course
PADI Advanced Open Water course
EFR Primary & Secondary Care course
PADI Rescue Diver course
PADI Divemaster course
IDC Prep
PADI Instructor Development course (PADI IDC)
EFR Primary & Secondary care Instructor course
EFR Care for Children Instructor course
PADI O2 Instructor course
PADI Materials Included in our Divemaster Internship
PADI e-learning for Open Water, Advanced Open Water, EFR & Rescue diving courses
Divemaster Crew Pack
IDC Crew Pack
EFR Instructor manuals
Included in PADI Divemaster Crew Pack
PADI Laptop Bag
PADI Instructor Manual with 3-Ring Binder
Encyclopedia of Recreational Diving
Divemaster Manual
Divemaster Aquatic cue cards
Access code for the digital e-RDPml
All scuba equipment rental is included. However, there are pieces of required equipment that we include for you to keep.
Wrist slate & pencil
Compass
SMB & basic finger spool w/stainless steel double ender
Whistle
Black Turtle Dive T-shirt (Ocean Explorers | Marine Protectors)
Eezycut Trilobite knife
Rescue breathing pocket mask
All PADI Educational Materials & Certification Costs
First Year PADI Membership ($AUS 220)
Diving Medical
1 year 'In-depth Annual IDEC plus Pro Level' (£109)
IDC/PADI IE fees (

includes EFRI & O2

) ($AUS1559)
PADI IE Pass Guarantee**
Visa Assistance
Diving Medical
**We offer a pass guarantee to all our IDC Candidates that successfully complete the Black Turtle Dive Instructor Development course. To be offered our pass guarantee, all candidates must meet all the performance requirements throughout the program.
PADI Diving Instructor Internship IDC Crew Pack
The PADI IDC Digital Crew Pack includes:
IDC

e-learning

PADI Guide to Teaching
Diving Knowledge Workbook
PADI Quizzes & Exam Booklets (Open Water, Rescue Diver, Divemaster)
Project AWARE Specialty Instructor Outline
Peak Performance Buoyancy Specialty Instructor Outline
PADI Open Water Course Prescriptive Lesson Guides
The PADI Physical IDC Crew Pack includes:
PADI Backpack
Dive Lesson Planning Slates [Confined and Open Water)
PADI Dive Planning & Skill Practice Slate
Open Water, Advanced Open Water, Rescue Diver, Divemaster course Instructor Cue Cards
PADI Diving Instructor Internship Additional Extras Included
Buoyancy Lab Fluid Mechanics Workshop
To ensure your buoyancy skills are excellent and of an exceptionally high standard, we include Levels 1-3 of our unique Fluid Mechanics buoyancy workshop with our PADI Diving Instructor Internships.
Our Buoyancy Workshop Goals
Super fine tune your buoyancy
Perfect control and streamline your trim
Teach you advanced propulsion & manoeuvring techniques
Perfect your back finning
Teach you how to perform dive leadership quality descents and ascents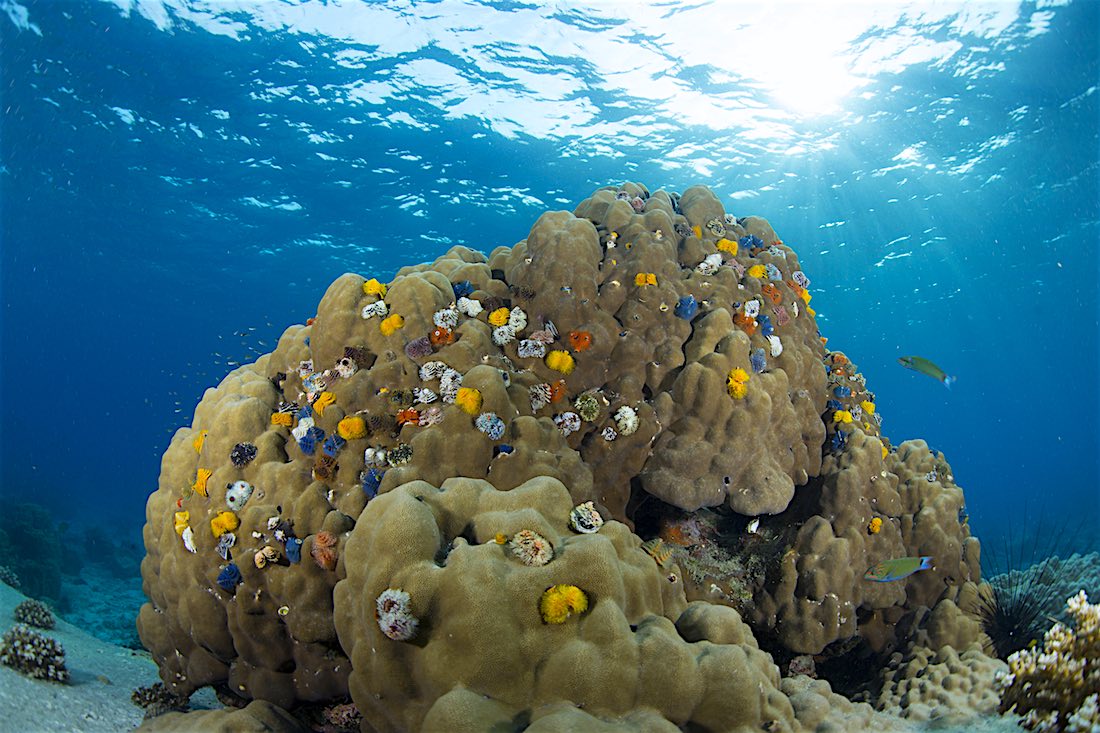 Reef Ecology & Conservation Program (RECP)
Learn how a Coral reef functions, how it supports an entire ecosystem of life and how life interacts with each another.
Learn about the threats our Coral reefs are facing and how our marine conservation efforts can help:
Reef Ecology & Coral Reef Seminar
Beach clean-up & Microplastics survey
Dive site clean-up & Dive Against Debris survey
Coral Health monitoring survey
Social Media & Online Marketing Workshop
Our social media & online marketing workshop is designed as an introduction into effectively marketing yourself as a dive professional online.
You will have the opportunity to learn how we use different social platforms to promote scuba diving and the various techniques we adopt.
An optional portion of this workshop is for you to complete your own social media project with our full support.
**Buffet Lunches Included throughout our PADI IDC**
PADI Diving Instructor Internship Package Price: 180,000 baht
Already a Certified Diver?
Already an Open Water Diver – 172,000 baht
Already an Advanced Open Water Diver – 163,000 baht
Already a Rescue Diver – 152,000 baht – Accommodation Option
Additional and Optional Extended MSDT Internship
Become a Master Scuba Diver Trainer – add 32,000 baht**
** Our MSDT add-on includes MSDT Prep & Internship Program & ALL PADI fees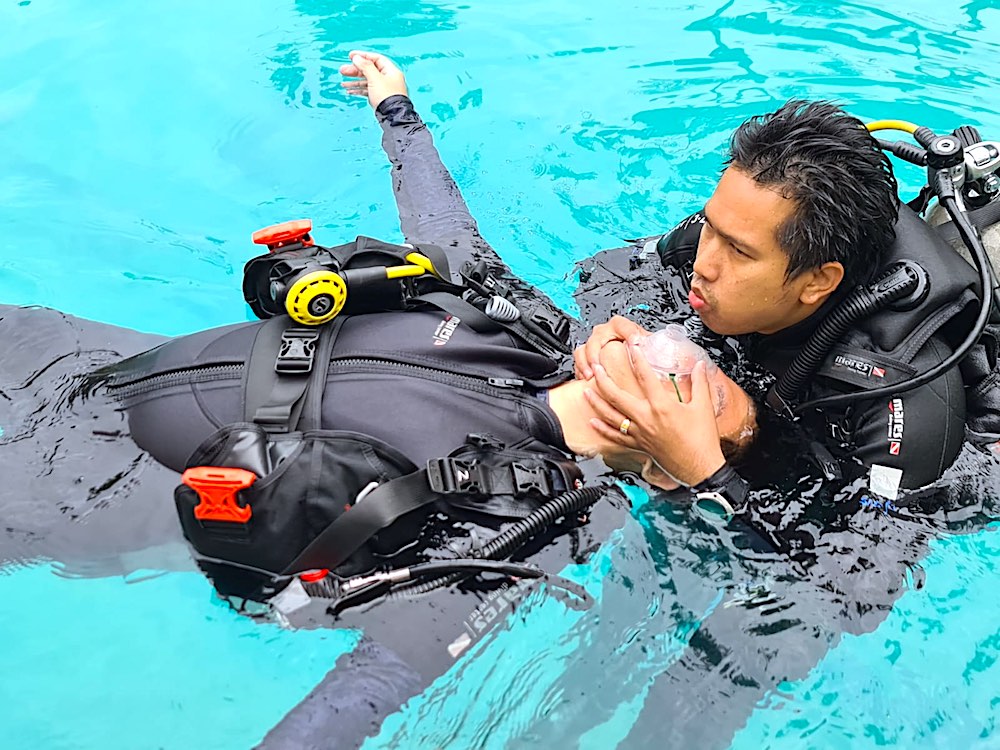 Details of our PADI Diving Instructor Internship
Our Diving Internship program will teach you way more than the basics of being a respected PADI Dive Instructor and in all aspects of the program, we teach above and beyond what is expected by PADI, including the exams.
We offer a personally tailored extended Diving Internship, for you to gain first class, role model academic classroom presentation skills and in-water demonstration skills whilst maintaining neutral buoyancy.
We are firm proponents in the belief that all our dive professionals should be able to demonstrate dive skills in a realistic manner, given the nature of the marine environment they will be working in.
Diving Instructor Skills – Neutral Buoyancy
To achieve this, we work closely with you through each part of our internship, so that you are able to complete our skill circuits comfortably whilst maintaining neutral buoyancy.
We address these skills early on in your Internship to encourage good muscle memory through repetition to create maximum efficiency and this forms part of our unique fluid mechanics buoyancy workshops.
We train our student divers to master skills in a realistic way, which most often means the diver is in a normal diving position and neutrally buoyant and we expect our Professional level candidates to conduct skills in this way.
Diving Instructor Internship – Marine Conservation
Our Dive Instructor Internship includes our Reef Ecology workshops that are aimed at providing you with the necessary knowledge to understand how a Coral reef and Marine Ecosystem functions.
You will be taught about the different relationships between marine animals and the threats our Coral reefs are facing.
This way you can better inform your scuba divers about what they are actually seeing underwater and be able to answer any questions they may have.
Learn about the Marine Environment
Our philosophy is that the more our student or certified divers know and understand about the marine environment, the more enjoyment they will get from their dives.
If our students and customers receive correct information, the more likely it is that they themselves will become responsible marine protectors and aspiring marine conservationists.
Business of Diving – PADI Dive Instructor Internship
Our Diving Instructor Internship is not only about diving, as the modern diving professional needs to understand the business of diving, just as much as they need to learn how to dive.
Our training philosophy is to train every Dive Instructor candidate to the same high level of expertise that we expect from our own staff.
The Black Turtle Dive Diving Instructor Internship is not designed to tick boxes, it has been created to give you the tools you need to succeed and provide you with a competitive edge.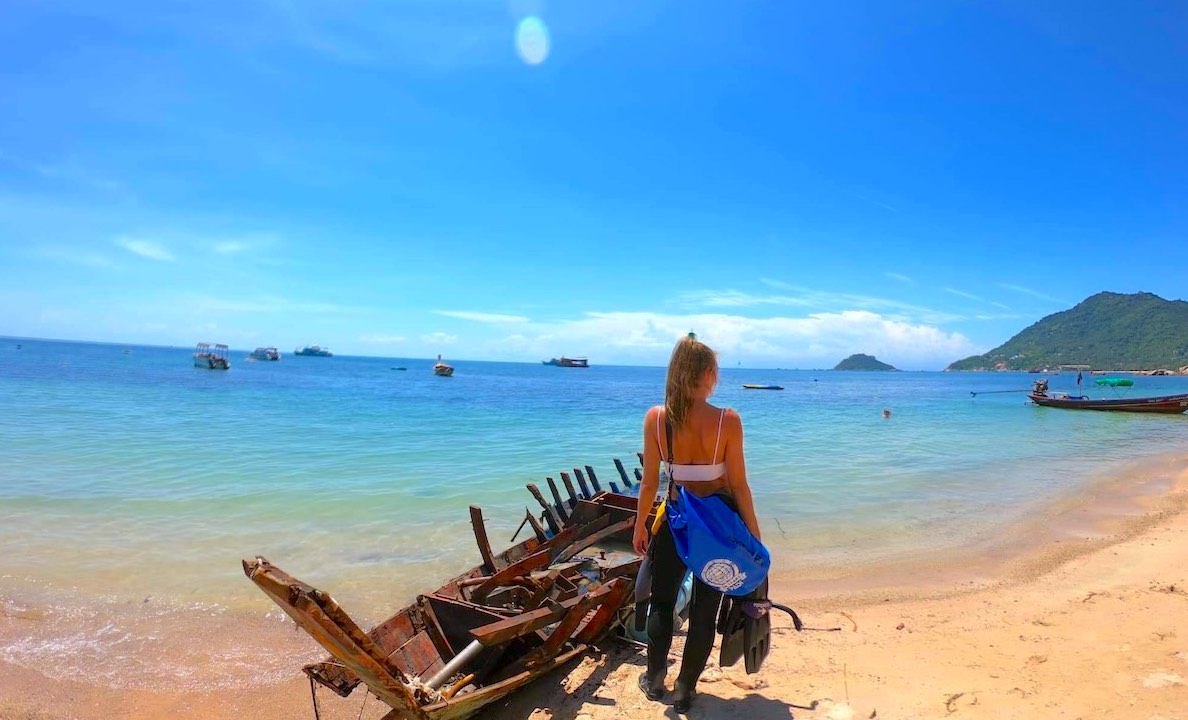 Start a new Career as PADI Diving Instructor
Our extensive Internship is the perfect start to a new career and is for people who are serious about working in the diving industry or for individuals who are seeking training and work experience as part of their Gap Year.
A Diving Internship is ideal for anyone seeking a personal development program, offering candidates an educationally stimulating program that will achieve far more than just develop your skills as a scuba diver.
Our structured program will develop your organizational abilities and capacity to work as part of a team, foster leadership and role model behavior and expand on your interpersonal skills.
With Marine Conservation as important as ever to each one of us, our Internship will expand on your Reef Ecology knowledge, develop your skills as a marine life educator and help you realize your dreams and aspirations as a scuba diver.
Why Choose Koh Tao for a Diving Instructor Internship
Koh Tao is known as a scuba diving mecca and is the preferred destination for aspiring scuba divers from around the world.
Situated in the Gulf of Thailand and 70 kilometres east off the southern mainland, Koh Tao is an idyllic tropical island with a sub tropical climate.
The island is small at 7 kilometers in length and 2 kilometres wide, which makes it all the more amazing that more scuba divers are certified here than any other location in the world, year on year.
Pristine Coral Reef
Koh Tao is surrounded by over 8 kilometres of pristine Coral reef and approximately 30 dive sites, some of which are Artificial dive site projects created by conservation teams and local volunteers.
The local Marine Ecosystem is bursting with life, a wide array of species, plants and animals in a marine environment that is teeming with life.
Koh Tao has formed over millenia into a large jungle topped granite rock with a jagged coastline lined with white sandy beaches, over-hanging palms and overlooked by mountain top jungle viewpoints.
In between diver training, many of our candidates spend their time exploring Koh Tao visiting the many beaches, bays and viewpoints.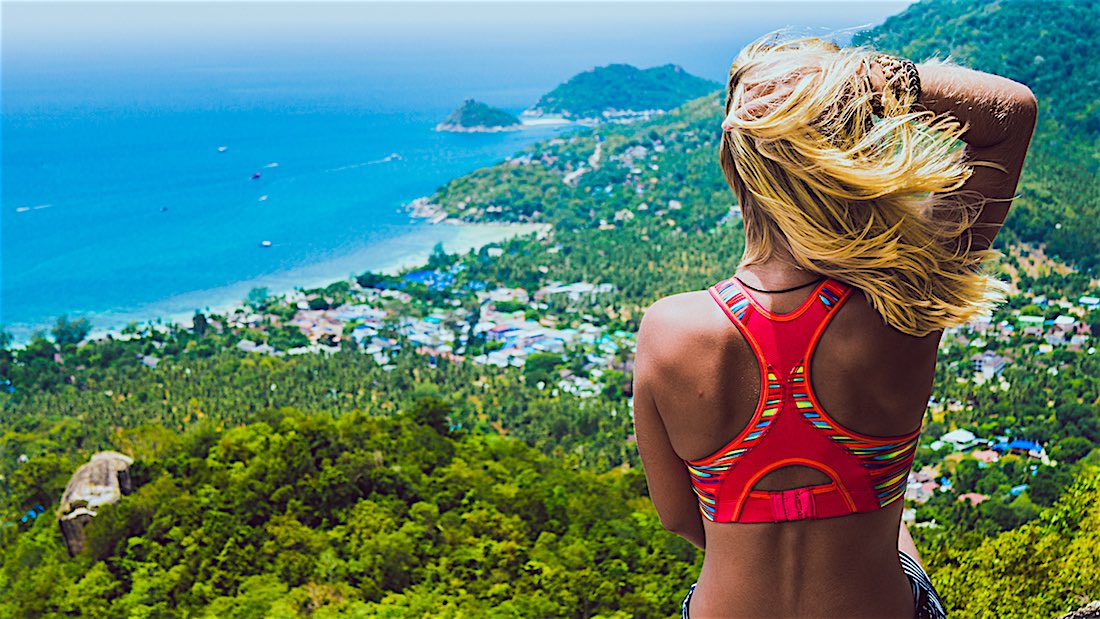 Popular Activities on Koh Tao
Popular activities and things to do on Koh Tao if you are not scuba diving, include Kayaking, Paddleboarding, Snorkeling, Yoga, Thai cooking, learning Thai language or visiting the local Leisure Park for a round of mini golf.
Modern transport and high-speed ferries, means Koh Tao is now easily accessible and is within 90 minutes of the mainland.
Koh Tao offers all the western trimmings of high-speed internet, international TV and modern telephone networks, yet the island maintains its relaxed island lifestyle and romantic charm.
If the local nightlife, café's and restaurants are high on your list and meeting new friends, Koh Tao provides a wide choice of beachside and viewpoint venues that are popular with locals and visitors.
How to get to Koh Tao – Visas
Thailand is currently offering visas for foreign travellers, although as you can understand, the situation is changing each week and we hope that some level of stability can return to the international travel industry in 2021.
At the moment, there are STV visas available that are for an initial 3-month period and renewable locally for up to 9 months with 2 extensions.
This type of extended visa is perfect for Diving Instructor or Divemaster Internship candidates who are considering a long stay option with us.
Long Term Visas
At the moment, there is an additional cost to stay in quarantine for the first 2 weeks and then you can make your way to your pre-designated accommodation on Koh Tao.
Your first step if you want to come to Koh Tao right now, is to go to your local Thai embassy, let them know your plans and ask them exactly what they want.
You can read more and book quarantine accommodation via the government approved Ascend Travel website or visit the Thai Government website for more information.
For the latest information on what we know, you can always message us on any of our chat platforms or send us an email for a quick response.
How it will work – PADI Diving Instructor Internship
If you are a non diver, you will need to be certified as an Open Water diver for at least 6 months before you can enrol on the PADI IDC and you must also meet all other pre-requisites.
Of course, that gives you 6 months to work your way through all the recreational diving courses, including the Divemaster program, which are included in our Diving Instructor Internship package.
The first 6 months with us, will provide you with lots of time to refine your diving skills, gain additional specialty certifications and enjoy lots of fun diving to apply the information you learn.
Teaching Status PADI Diving Instructor Koh Tao
By the time you are eligible for the IDC, you will be an extremely competent and confident diver and eager to get on with the IDC and reach teaching status OWSI.
All our staff are trained to a minimum of MSDT certification, so they are able to teach a wide range of diver specialty courses.
This is an important consideration for you to make, as a PADI Specialty Instructor is an in-demand Instructor rating around the world, especially on Live-a-boards that teach a lot of Deep, Wreck and Nitrox specialty courses.
Our MSDT bolt-on Internship, which includes all fees, is a valuable certification to have and includes working alongside our experienced Instructors to gain valuable teaching experience and your first certifications.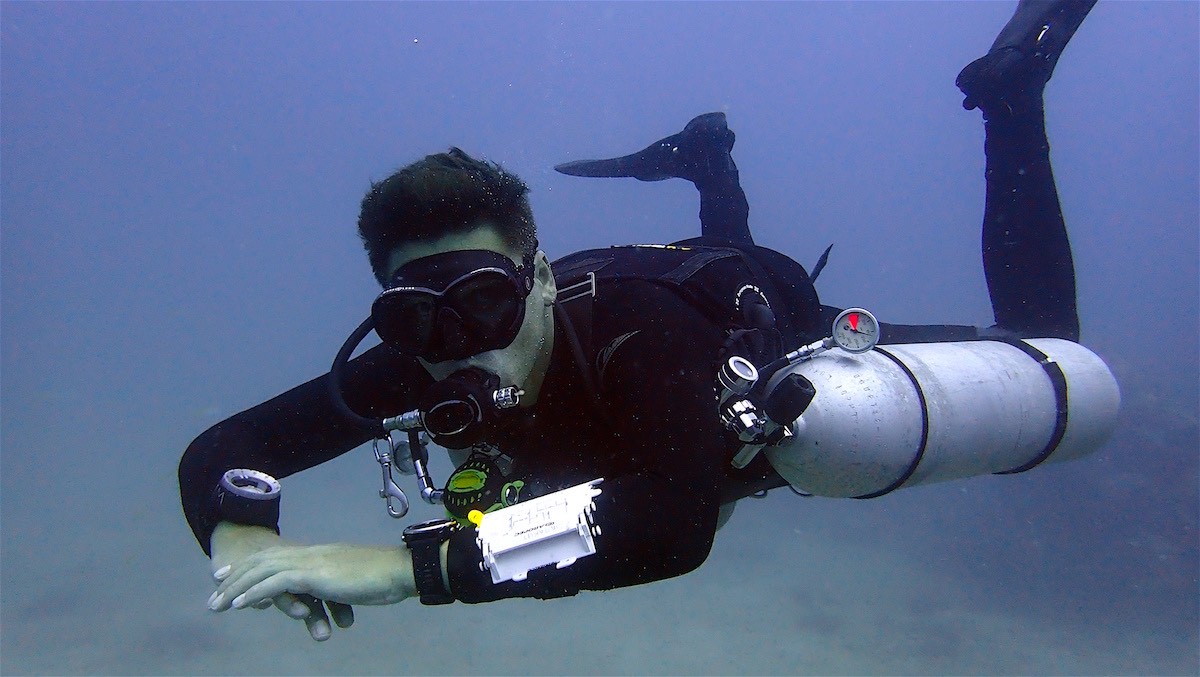 MSDT Internship Program Koh Tao
Completing our PADI Diving Instructor Internship program means you will be trained to the very highest of standards, which will give you a competitive edge to ensure you are more employable.
All our PADI Diving Internships offer flexi-scheduling, are student focused and tailored to the timeframe, interests and needs of each individual candidate.
We understand that making a long-term commitment to a training program on the other side of the world may seem daunting and that you will have many questions.
For this reason, you can send us a message with an expression of interest and we will provide you with all the answers and information you need. We look forward to hearing from you.