Koh Tao Land Conservation Projects
Community Land Conservation Projects Koh Tao
The success of Koh Tao as a popular holiday destination and scuba diving mecca has not been without problems.
One of the main issues the island has faced is its popularity as an international tourist destination all year round, which puts pressure on the natural environment.
The rapid development of Koh Tao over the past decade also created additional environmental challenges that needed to be addressed to preserve its idyllic charm and natural beauty.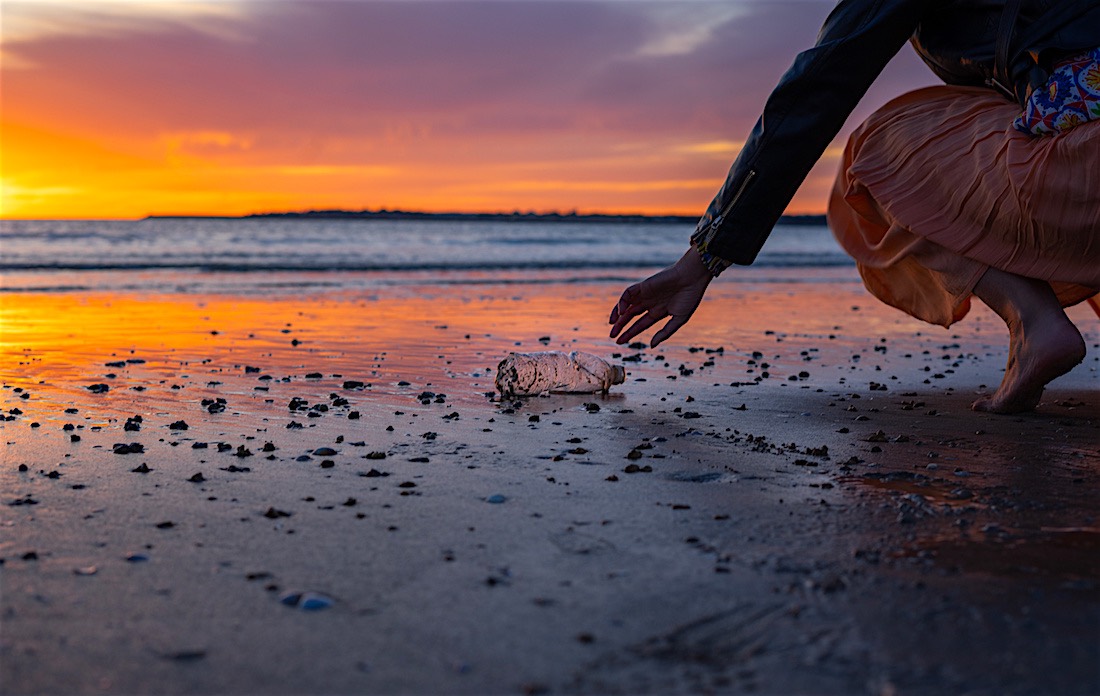 Koh Tao Trash Conservation Projects
The disposal of the huge amount of trash that is generated on the island is potentially a huge problem so conservation efforts are in place to try and encourage recycling.
Through community led land based conservation initiatives, more businesses are reducing the amount of plastic they use and lowering their carbon footprint.
An example of this is to switch to selling drinking water in reusable glass bottles, which on its own has significantly reduced the amount of plastic bottles the island needs to dispose of.
Preserving Koh Tao with Re-usable Containers
There are local businesses on Koh Tao that give free drinking water refills and promote personal refillable water coolers to travelers.
Very few businesses give away plastic bags, instead promoting their own branded reusable bags to guests, customers and tourists.
Local restaurants encourage locals to bring their own reusable containers for take away food and provide tourists with bio-degradable take away packaging.
Many Koh Tao restaurants no longer provide straws and if a guest requests one, they will receive a biodegradable straw instead.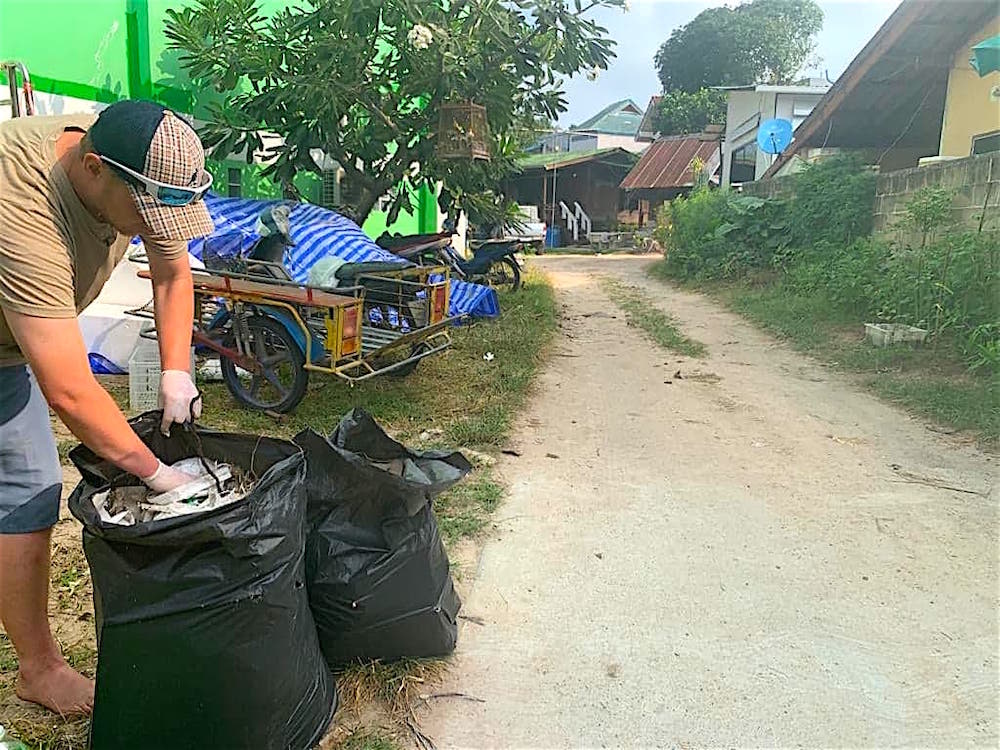 Koh Tao Conservation – Being Part of the Solution
Persuading tourists that visit the island to help with this is critical to the success.
You can be part of the solution whilst visiting Koh Tao by choosing to minimize wastage and being more aware of the impact your personal use has on the surrounding environment.
Several businesses collect a range of recyclable products such as aluminum cans, plastic bottles, glass bottles, cardboard and arrange for their removal to the mainland for processing.
The Koh Tao main Post Office offers a collection point for limited materials that are collected and shipped off the island for proper disposal.
Koh Tao Conservation – Offshore Recycling
There are various drop off points for toxic waste such as batteries and the local government provides limited services for local businesses.
During Monsoon season and occasional unscheduled storms, Koh Tao can suffer from debris that washes up on to beaches or gets trapped in secluded bays and it has to be physically collected.
Garbage can enter the ocean via inland waterways on the Thai mainland or from one of our neighboring countries and ocean currents carry it before it gets washed up.
Volunteer groups from the local Koh Tao community regularly organise beach, bay and land cleans ups after particularly bad spells of weather or if there is an urgent need to keep the beaches clean.
Koh Tao Conservation – Beach Cleans
Regular beach clean ups may be organized several times a week by different community groups and they can target an individual bay or beach at short notice helping to keep the environment clean.
Additionally, there is waste water management that needs monitoring and local rules in regards to deforestation that need to be observed.
Koh Tao restaurants have grey water management systems to prevent pollution issues and many resorts use grey water to water their gardens.
Koh Tao Conservation – Joining Our Community
More resorts and restaurants are using Eco-friendly detergents, recycling water and growing their own vegetables.
As Koh Tao is a small remote island, it can be susceptible to fresh water shortages from time to time, so businesses implement policies to reduce wastage of fresh water.
Koh Tao Hotels encourage guests to be considerate and economical when washing and showering plus give options to reuse bed linen cutting back on their use of fresh water.
If you are planning a trip to Koh Tao or plan on staying long term, you are welcome to join any of the island wide land conservation initiatives regularly posted on the Koh Tao Community social media accounts.
Alternatively, you can contact us direct and we can keep you up to date with the latest information on how to get involved, so you can help to make a difference.