PADI Specialty Courses on Koh Tao
We offer a full range of PADI Specialty Courses Koh Tao
As Ocean Explorers we never stop learning and our range of PADI Specialty courses offer you an easy and structured way for ongoing learning that introduces you to different areas of interest in scuba diving.
Our PADI specialty course curriculum is extensive and each diving course will increase your knowledge and underwater skill set, so you can pursue your preferred areas of interest and achieve your personal goals as a scuba diver.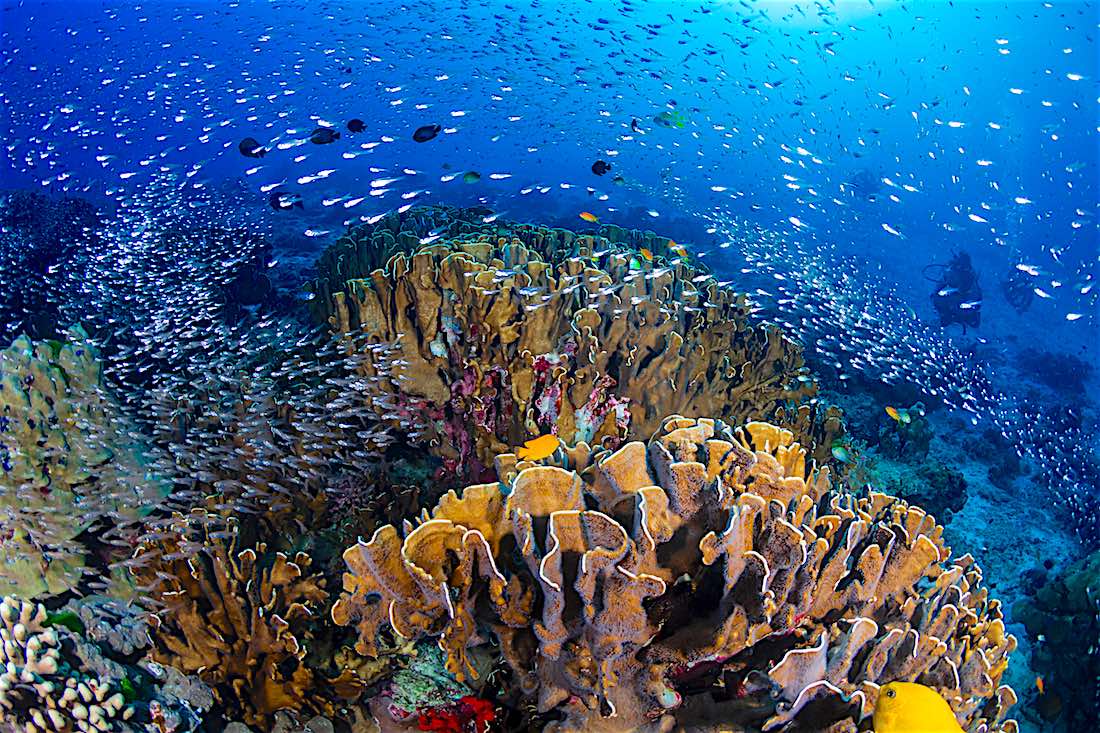 Choose a PADI Specialty Course in Koh Tao
As a recreational diver we can fully support your student level specialty diving ambitions, increase your skill-set and provide you with first class training at the most popular destination in the world to learn to scuba dive.
As an aspiring and enthusiastic professional level scuba diver, we provide a wide range of Instructor level specialty courses led by our award winning pro level team that has trained professionals on Koh Tao for over 20 years.
Adaptive Support Diver
The PADI Adaptive Support Diver Specialty course is all about raising awareness about the common misperceptions about disabilities, and being able to welcome anyone into the diving world.
AWARE Fish Identification
The AWARE Fish Identification specialty course consists of 2 training dives that we complete in the ocean around Koh Tao. You get so much more out of your diving when you are able to recognize fish, the families they belong to and the characteristics of a species.
PADI Boat Diver
Our Boat Diver specialty course consists of 2 training dives that you will take in the beautiful clear sea around Koh Tao. There is an Instructor led knowledge development and a 10-question open book knowledge review session to complete.
PADI Deep Diver
The deeper depths of the ocean have always fascinated ocean explorers and becoming a PADI Deep diver will allow you to dive exciting ship wrecks and wall dives that are beyond 18 metres.
PADI DPV Diver
A DPV (underwater scooter) is lots of fun and in fact, the only negative about becoming a DPV Specialty diver is you will enjoy yourself so much, you will want every dive to be on a Diver Propulsion Vehicle dive.
Emergency O2 Provider
Our PADI Emergency Oxygen Provider course is to train scuba divers in the correct use of using emergency oxygen whilst activating local Emergency Medical Service (EMS) and arranging evacuation to the nearest medical facility.
Enriched Air Diver (Nitrox)
Learn to dive on Enriched Air (Nitrox) and extend your diver skill-set. If staying underwater longer and spending less time on the surface is your type of thing, then our Enriched Air Diver course is for you.
Equipment Specialist
Our PADI Equipment Specialist course consists of an Equipment Specialty Instructor led knowledge development followed by a skill development session.
PADI Night Diver
Our PADI Night diver specialty course is the perfect program to introduce you to the underwater world at night, under the glow of your dive light to explore the mystery of the sea at night.
PADI Peak Buoyancy
Build on the skills you learned during your Open Water course and master the art of buoyancy with our Peak Performance Buoyancy course. Learn to ascend and descend with almost remote control, glide effortlessly over the reef and position yourself perfectly to observe marine life.
Search & Recovery Diver
As a Search and Recovery specialist diver you will learn the skills and knowledge to be able to find a lost object and bring it safely back to the surface in the sea around Koh Tao.
Self Reliant Diver
Our PADI Self-Reliant Diver distinctive specialty course is a great way to start your solo diving journey and the course will teach you the necessary solo diving skills, plus improve your confidence and competence as a diver.
Sidemount Diver
Learn about the many benefits of diving with a sidemount configuration and enjoy optimal streamline, find flawless trim, better balance, increase your gas supply and extend your dives by becoming a PADI Sidemount diver.
Underwater Naturalist
Our PADI Underwater Naturalist specialty course teaches you to identify the diversity of aquatic animals and recognize the marine life as they go about their daily business in and around the local coral reefs.
Underwater Navigator
Our PADI Underwater Navigator specialty course teaches you how to find your way around a dive site using a compass, natural navigation and your observation skills.
PADI Wreck Diver
Become a true Ocean Explorer, delve into history and experience the excitement and fascination of exploring sunken ship wrecks by becoming a certified PADI Wreck diver.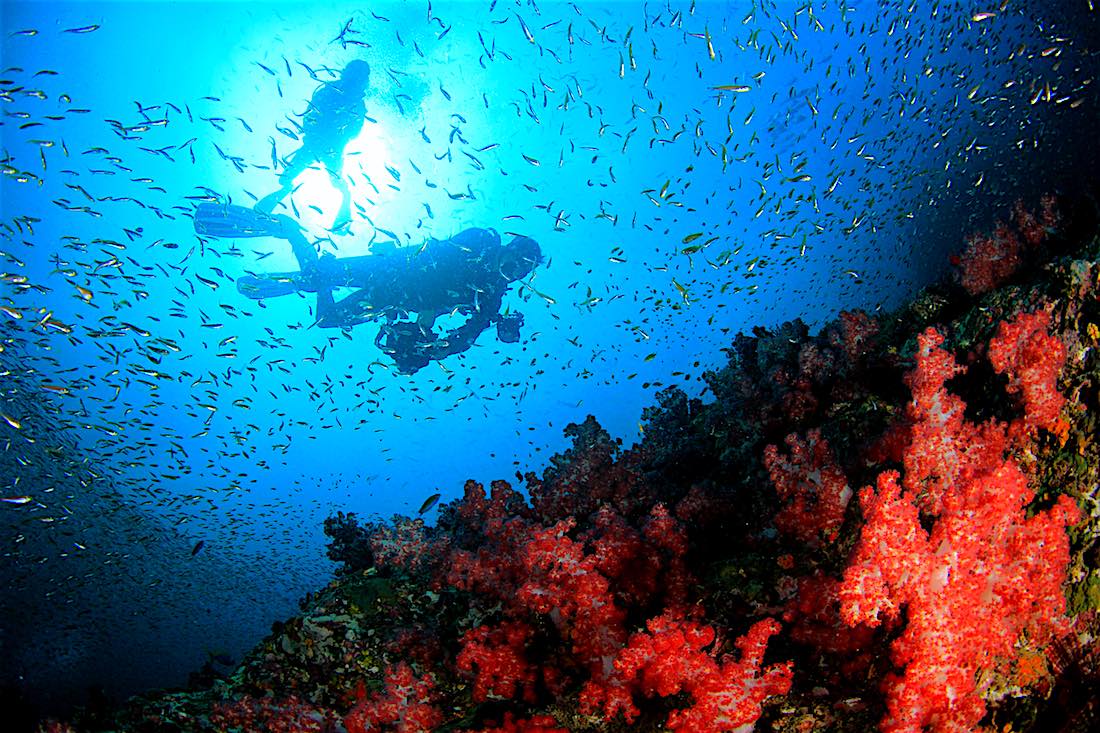 Learn to become a PADI Specialty Diver
You can also become a citizen scientist and make a positive contribution to Marine Conservation efforts worldwide.
And of course, have lots of fun on your journey to becoming an accomplished, competent and more confident scuba diver.
Black Turtle Dive offers you a wide range of exciting PADI Specialty course underwater adventures that you can sign up for right now.
PADI Peak Performance Buoyancy Specialty Course
During the Peak Performance Buoyancy course, you will learn correct weighting, trim and streamlining and how to fine tune your buoyancy through breath control used during descents and ascents.
We offer customers our Level 1 Buoyancy LAB workshop with every Peak Performance Buoyancy Specialty course.
During this buoyancy workshop we will teach you how to maintain trim in a horizontal position whilst swimming.
You will also learn more efficient propulsion and manoeuvring techniques using flutter, frog kicks and an introduction to helicopter turns and back finning.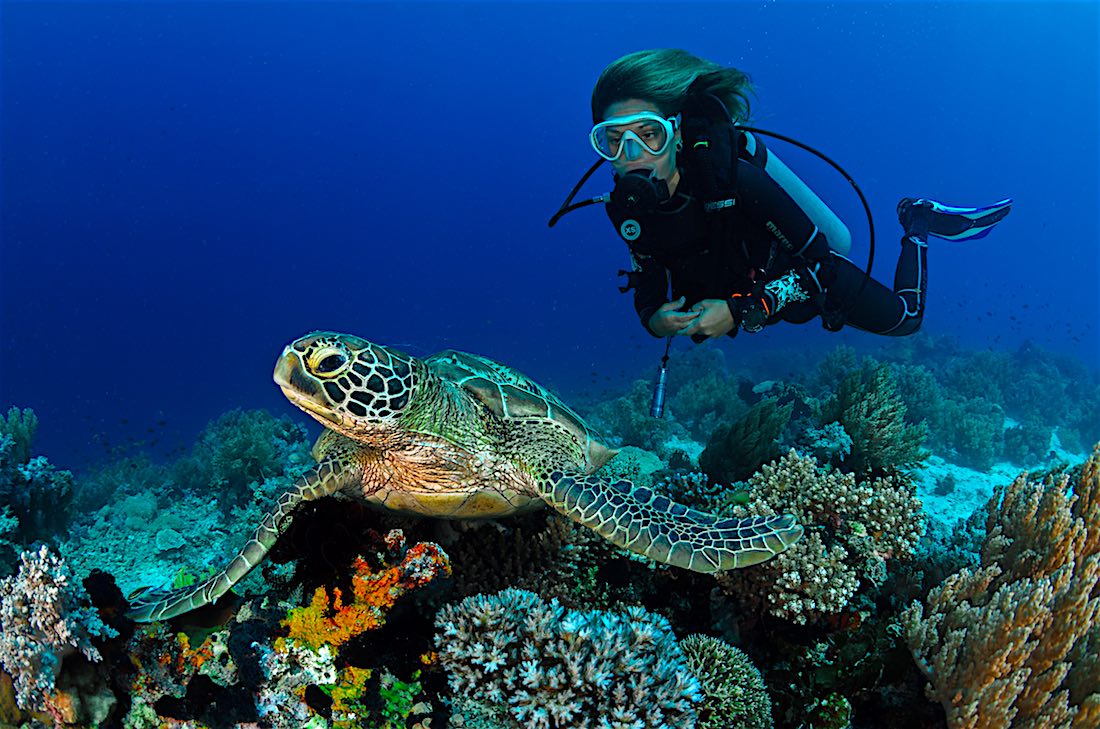 PADI Deep Diver Specialty Course
The PADI Deep Diver specialty course will extend the maximum depth limit you can safely dive too in recreational scuba diving.
With a maximum depth limit of 40 metres you will experience Nitrogen narcosis and be able to understand more about what your personal depth limit is.
You will also learn about the correct procedures in making an Emergency decompression stop and the signs and symptoms of decompression illness.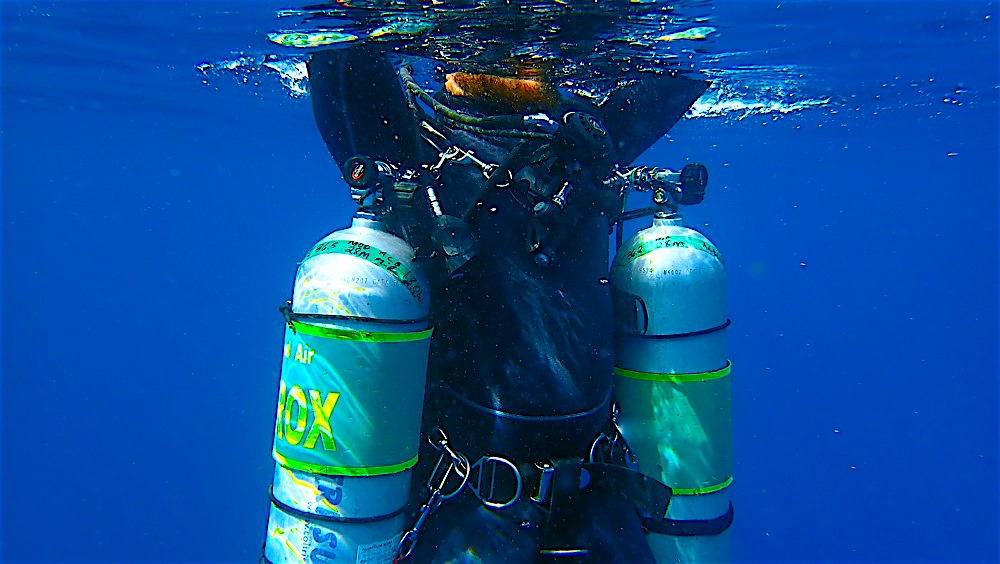 PADI Enriched Air Diver Specialty Course (Nitrox)
The most popular PADI Specialty course in the world, becoming an Enriched Air diver will extend the time you can spend exploring underwater.
During this popular course you will learn how to plan enriched air dives using your dive computer, the correct air filling procedure and the standard enriched air cylinder markings.
You will learn about the potential hazards of diving incorrectly on Enriched Air and how to analyse your Enriched air tank fills.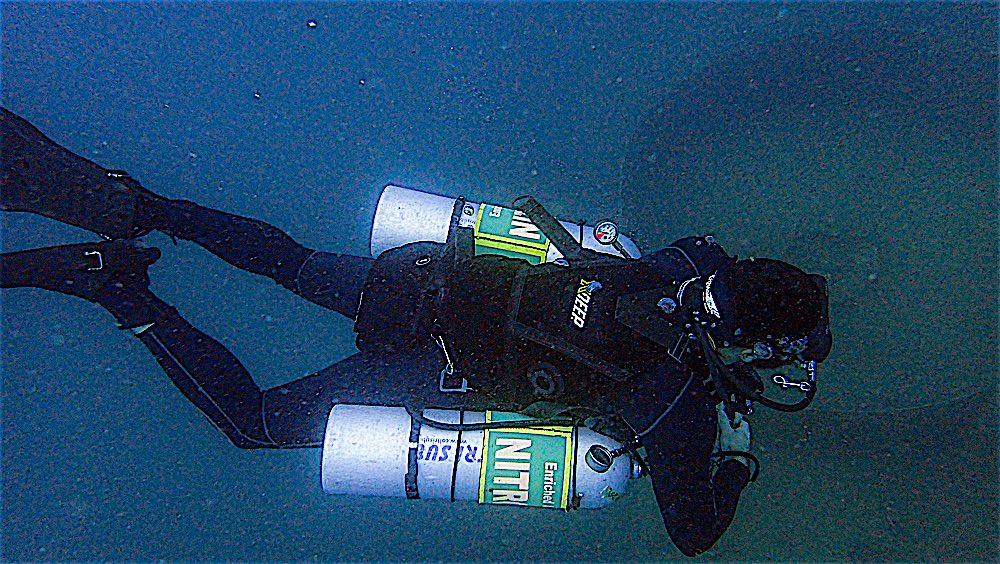 PADI Wreck Diver Specialty Course
Every enthusiastic and passionate Ocean explorer needs to become a Wreck Diver.
This course is one of the most popular specialty courses on Koh Tao and when you dive HTMS Sattakut for the first time you will see why.
You will learn how to plan a wreck dive and how to use the special equipment necessary for shipwreck penetration.
The course will teach you about the Techniques we use for entering, moving through and using a penetration line inside a wreck and the hazards associated with entering a wreck.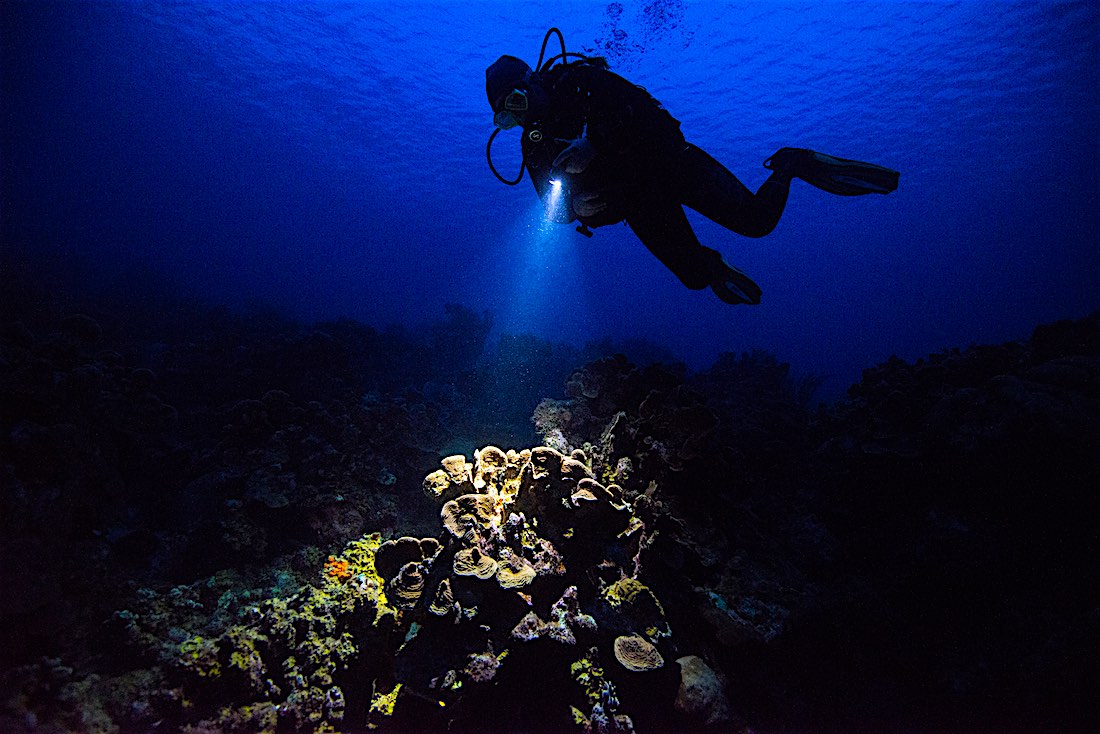 PADI Night Diver Specialty Course
This exciting Specialty course introduces you to an entirely different scuba diving activity as you experience the underwater world at night.
Over 3 amazing night dives, you will learn how to plan a night dive, the safety considerations of night diving, including how to choose a suitable dive site and conditions you should avoid when diving in the dark.
We will also cover techniques for descending & ascending at night, how to communicate underwater at night, how to navigate at night and avoid disorientation.
PADI Search & Recovery Diver Specialty Course
Our adventurous 4 dives search and recovery specialty course is great for those that are practically minded and task focused.
We will cover how to plan a search and recovery dive and how and when you would use the five search patterns you will learn.
You will also learn how to tie knots and the correct procedures for controlling, rigging and lifting an object from the seafloor using a lift bag.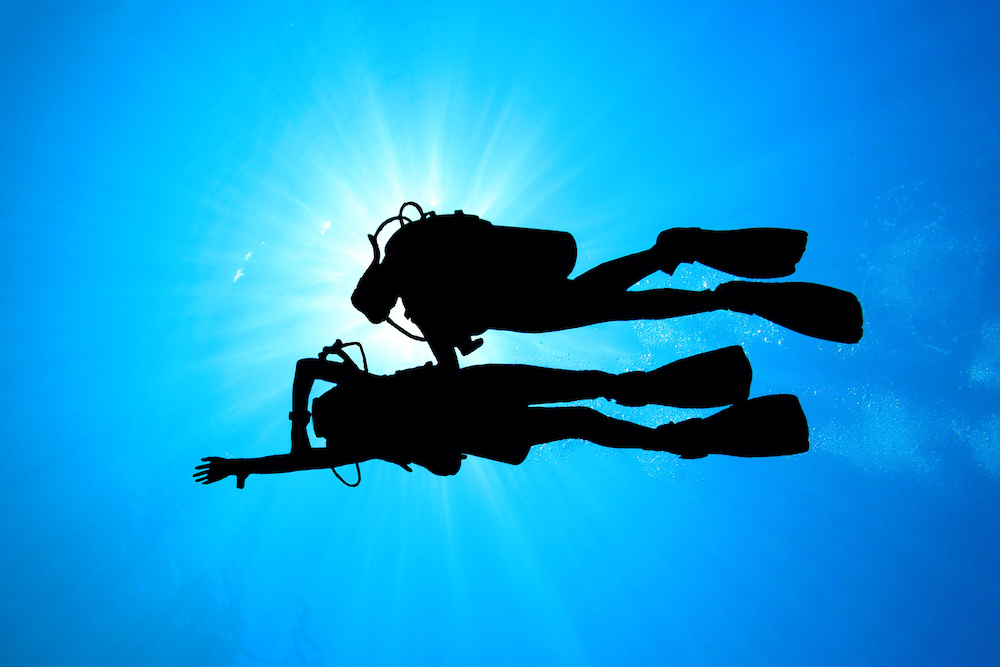 PADI Underwater Navigator Specialty Course
Every serious scuba diver needs to know how to navigate underwater and this course is a great way to learn this important skill.
Our specialty course covers how to estimate distance underwater and how to use natural references to assist with navigation.
You will learn how to navigate a square, rectangle, a triangular and U-shaped pattern underwater.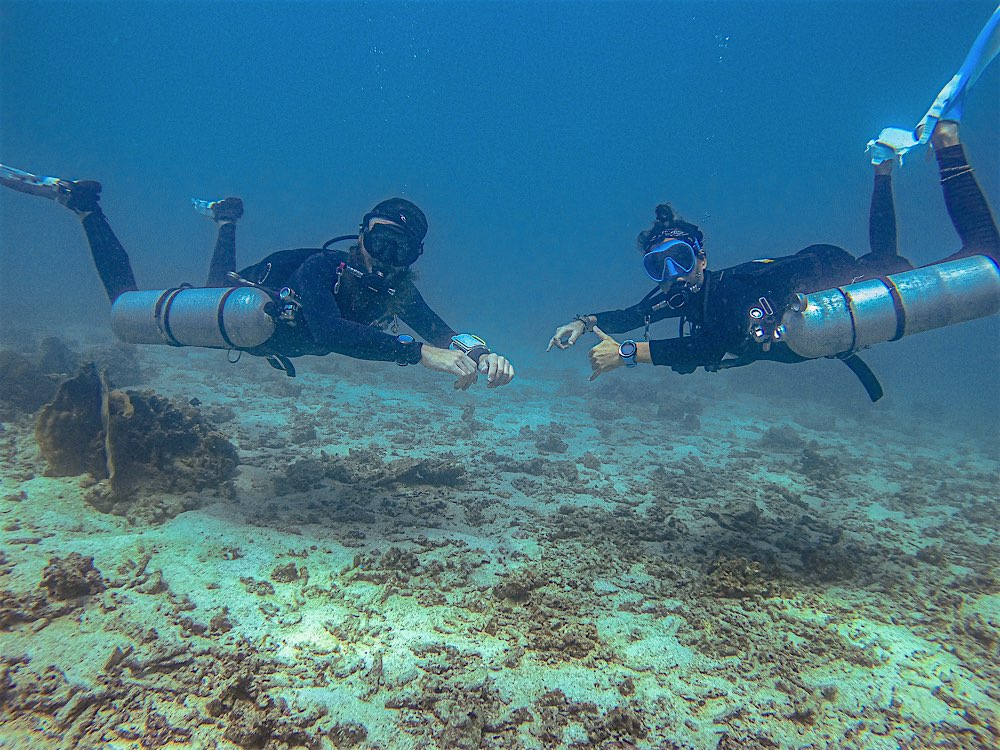 PADI Sidemount Diver Specialty Course
Another very popular course with scuba divers is the Sidemount specialty course, which gives you more control, more comfort and allows you to maximise your dive time and expend less energy.
Our Sidemount course is a 3 dives course where you will learn about Sidemount Equipment configuration, dive planning, gas management, turn pressure and out-of-gas emergencies using a long hose second stage.
PADI Self-Reliant Diver Specialty Course
This course provides great training for underwater photographers, videographers and conservation divers who want more independence to fulfil important dive objectives to the best of their ability.
The Self-Reliant specialty course consists of three training dives and is only suitable for divers with a minimum of 100 logged dives or more.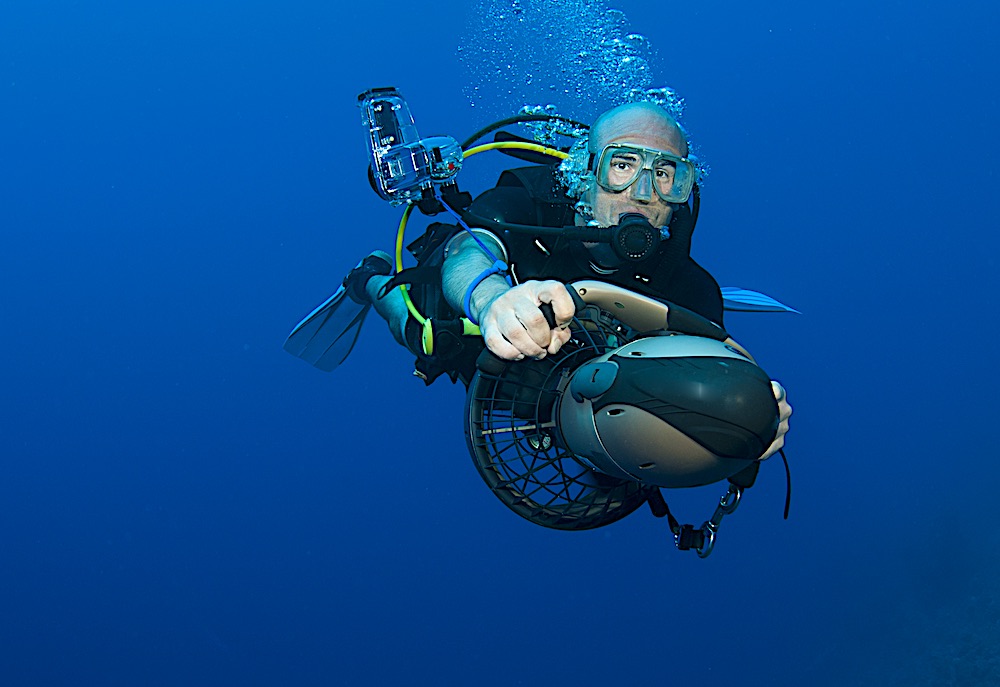 PADI Diver Propulsion Vehicle Specialty Course (DPV)
This two dive Specialty course is great fun and perfect for divers who want to cover more distance and see more of the larger dive sites.
During this course you will learn how to plan and execute DPV dives and the correct procedures for descents, ascents and the buddy system.
You will also learn basic maintenance and how to deal with potential problems.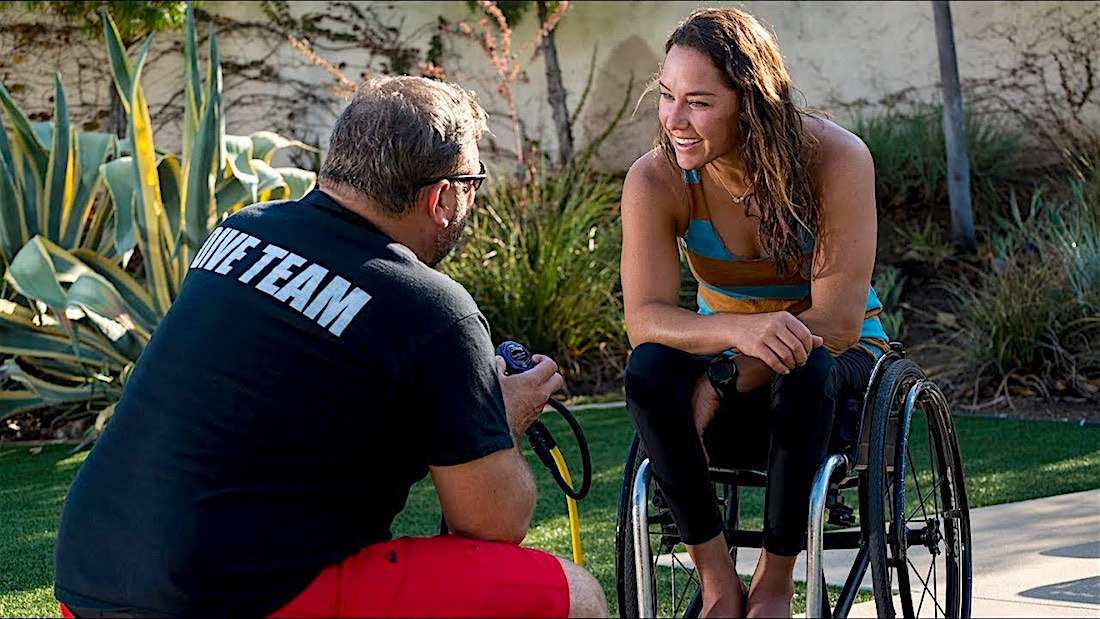 PADI Adaptive Techniques Support Diver Specialty Course
This rewarding and interesting specialty course will introduce you to working with divers that have disabilities.
You will learn techniques and communication skills we use when buddying with divers who have disabilities and how to assist with entries, exits and lifts and special equipment we use.
PADI Emergency Oxygen Provider Specialty Course
Oxygen is essential when treating diving diseases and this course teaches you how to administer oxygen to an injured scuba diver.
You will also learn what causes lung overexpansion injuries and decompression sickness and what the signs and symptoms of decompression illness are.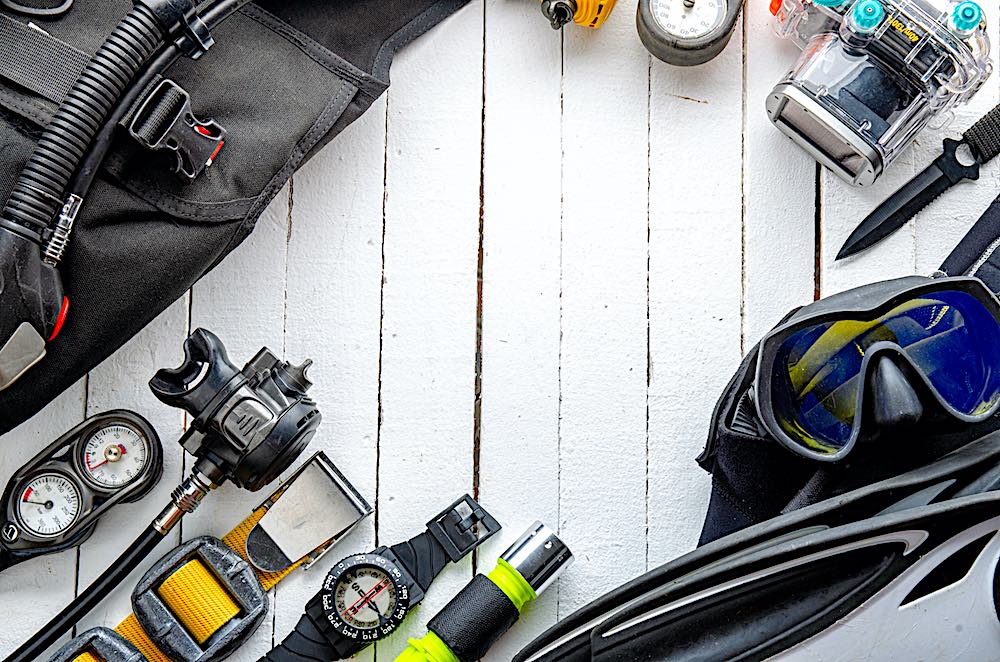 PADI Equipment Specialist Specialty Course
If you look after your scuba equipment, it will take care of you. During this course we will show you how to perform routine maintenance on a range of scuba equipment.
You will also learn about the markings on scuba cylinders, visual inspections and when to do a hydrostatic test.
We also offer a range of Marine Ecology, Conservation and citizen science specialty courses to increase the awareness of all scuba divers, so we can all contribute to the protection of our ocean planet.
PADI Underwater Naturalist Specialty Course
Our 2 dives specialty course is a great introduction to Marine Ecology and the underwater Ecosystem.
You will learn what the seven taxa into which organisms are classified are, what symbiosis is and what the terms mutualism, commensalism and parasitism mean and examples of each of them around Koh Tao.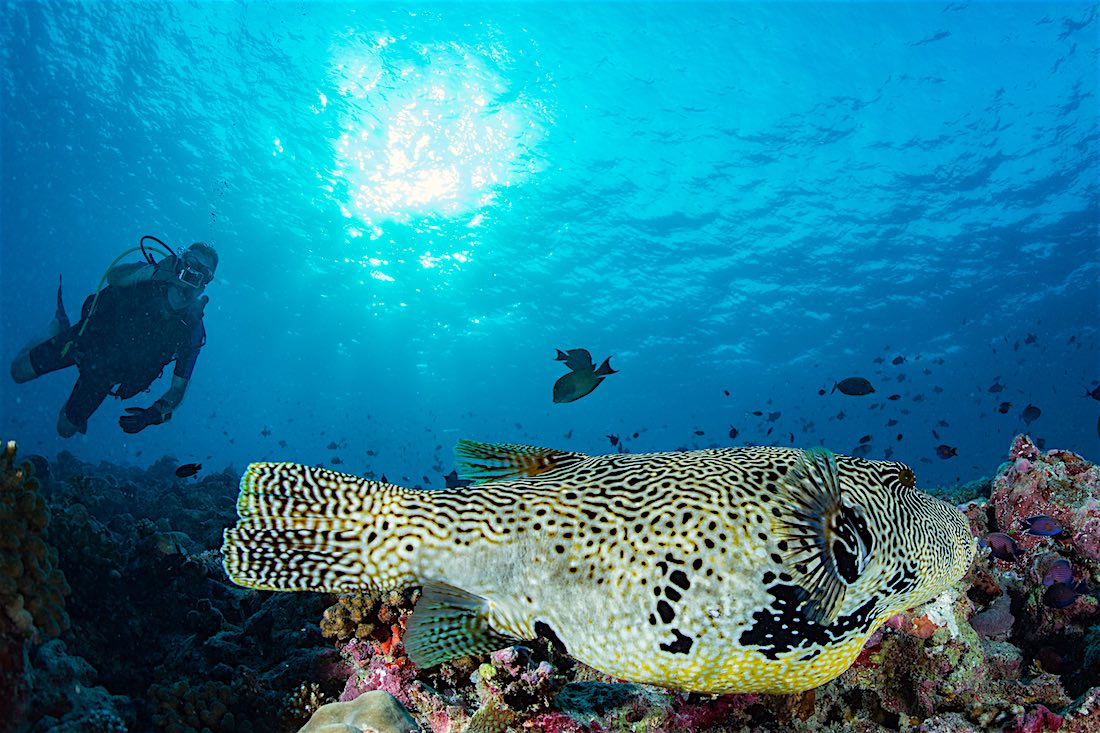 PADI Fish Identification Specialty Course (Fish ID)
Want to know what the name of the marine animals you are observing during your dives are?
Then you will love this informative and relaxed introduction to Fish Identification and the many species around Koh Tao.
You will learn what the common family groupings are that we use to identify fish on Koh Tao and key characteristics we use to distinguish different fish families.
We will also discuss fish surveys, techniques and processes used to record this data.
Project AWARE Specialist Specialty Course
This is a great course for all ages and is an introduction to how you can help protect our oceans, seas and waterways and spread the word to encourage others to get involved.
Marine Debris – Dive against Debris Specialty Course
During the Dive against Debris specialty course, you will learn how marine debris causes lasting damage to wildlife, their habitats and human health.
We will also teach you how to plan a dive against debris survey, record marine debris data and report your findings afterwards.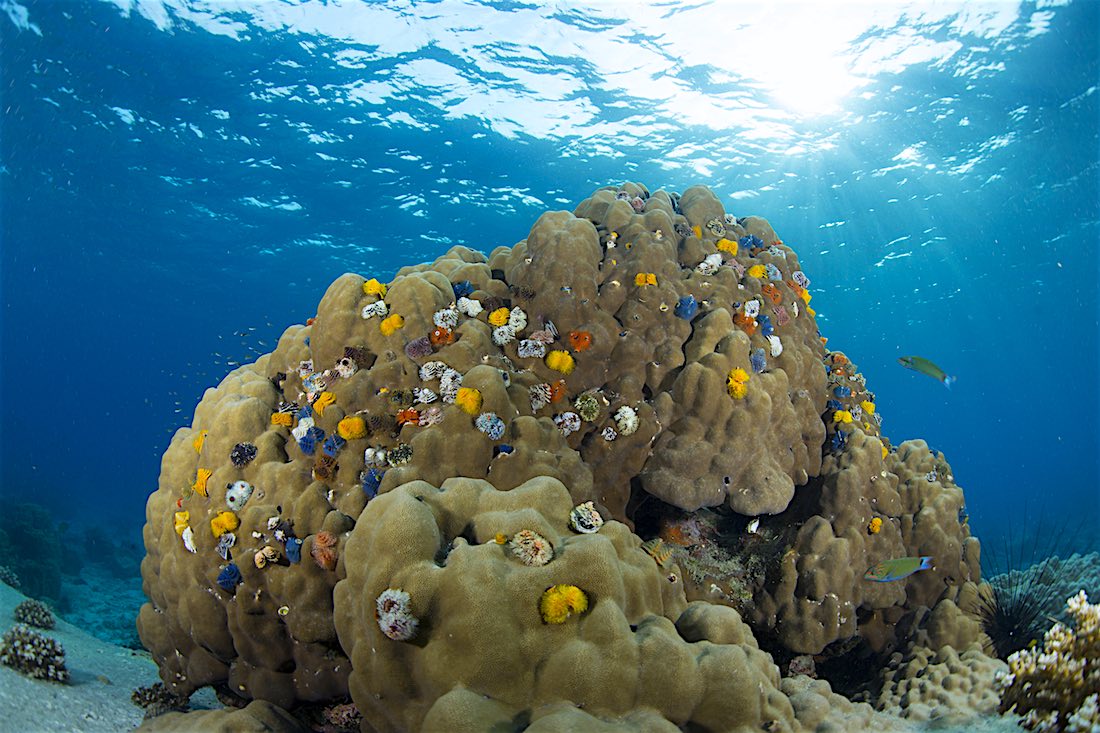 Coral Reef Conservationist Specialty Course
During the Coral Reef Conservation course, you will learn how a Coral reef functions and why they are so important to the finely balanced ecosystem on our planet.
You will also learn about the current state of health of Coral reefs around the world and what we can do to protect them.
Coral Health Chart Diver Specialty Course
Become a Citizen scientist and learn how to monitor the health of the Coral reef.
This exciting specialty course will teach you about negative impacts on the health of Coral reefs such as coral bleaching and why it is important to monitor the health of Coral reefs.
We will also teach you how to use the Coral Health Chart as a monitoring tool, how to identify and record the health of the Corals and how to submit your data to help scientists and conservationists.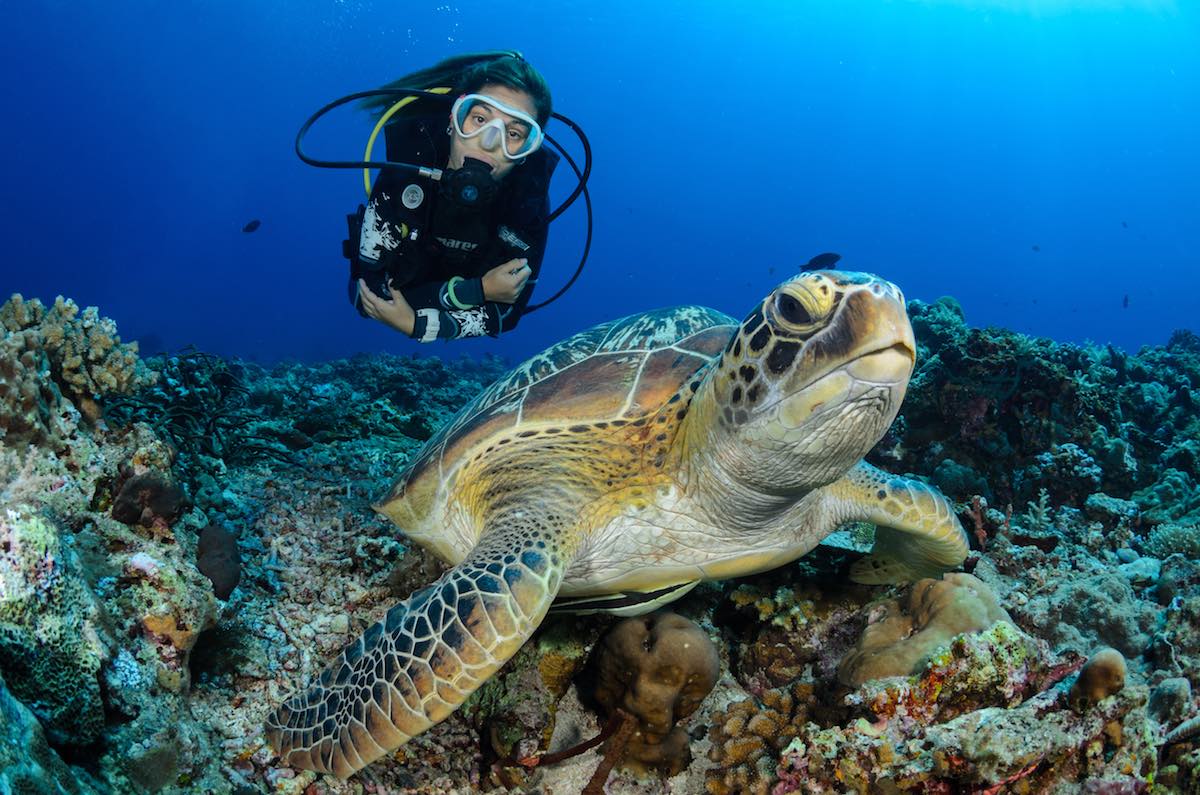 Sea Turtle Awareness Diver Specialty Course
We are lucky enough to regularly dive with Sea Turtles around the warm, tropical sea that surrounds Koh Tao and we hope you will be too.
Our Sea Turtle Awareness specialty course will teach you about the important role Sea Turtles play within the Marine Ecosystem.
We will look at all seven species of Sea Turtle with a specific focus on the characteristics of the species that live around Koh Tao.
You will also learn what the major hazards to marine Sea Turtles are and responsible practices when swimming with a Sea Turtle.
Whaleshark Awareness Diver Specialty Course
With an increase in the number of Whalesharks we have been diving with in recent years, this is a great opportunity to learn more about the biggest fish in the sea and correct behavior when you are diving with a Whaleshark.
During this course you will learn about Whaleshark nomenclature and taxonomy and how we can identify individual Whalesharks by their markings.
We will also look at their biology and behavior, where to find them and their patterns of movement.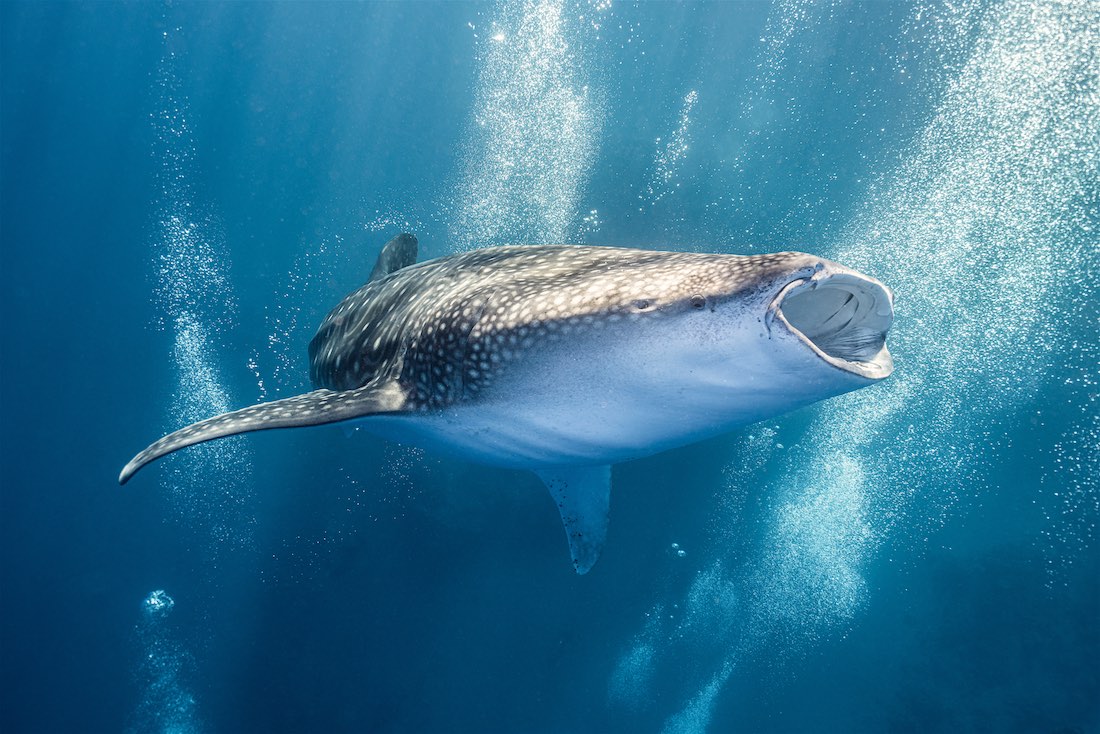 AWARE Shark Conservation Diver Specialty Course
Learn about the unique physical attributes of sharks, why sharks are so important to the Ecosystem and responsible best practices for diving with sharks.
You will also learn about why sharks are so vulnerable to overfishing and key management strategies that can help protect sharks.
PADI specialty courses provide customers with a huge choice of additional courses that they can combine or add to their beginner or advanced diving courses.
Popular PADI Specialty Courses
Our Scuba Diving Internships are a perfect opportunity for divers to broaden their knowledge and diving skill-set by including the most popular specialties into their internship program.
We can combine some specialty courses so you can gain the certification and experience in the same amount of time it takes to complete the diving course.
Please contact us for more information on what specialty courses you can combine and to discuss your planned itinerary.