Koh Tao PADI Diving Courses
Best PADI Diving Courses on Koh Tao
Black Turtle Dive offers the full range of PADI diving courses from beginner to pro level including the famous PADI Divemaster, PADI Diving Instructor and a range of PADI Scuba Diving Internships.
Asia Pacific region's most experienced and dynamic team of PADI Staff Instructors, Master Instructors and PADI Course Directors, conduct all our training courses to the very highest standards in the industry.
We teach above and beyond what is required by any of the scuba diving training agencies, including the world's most popular agency that we choose to work with – PADI.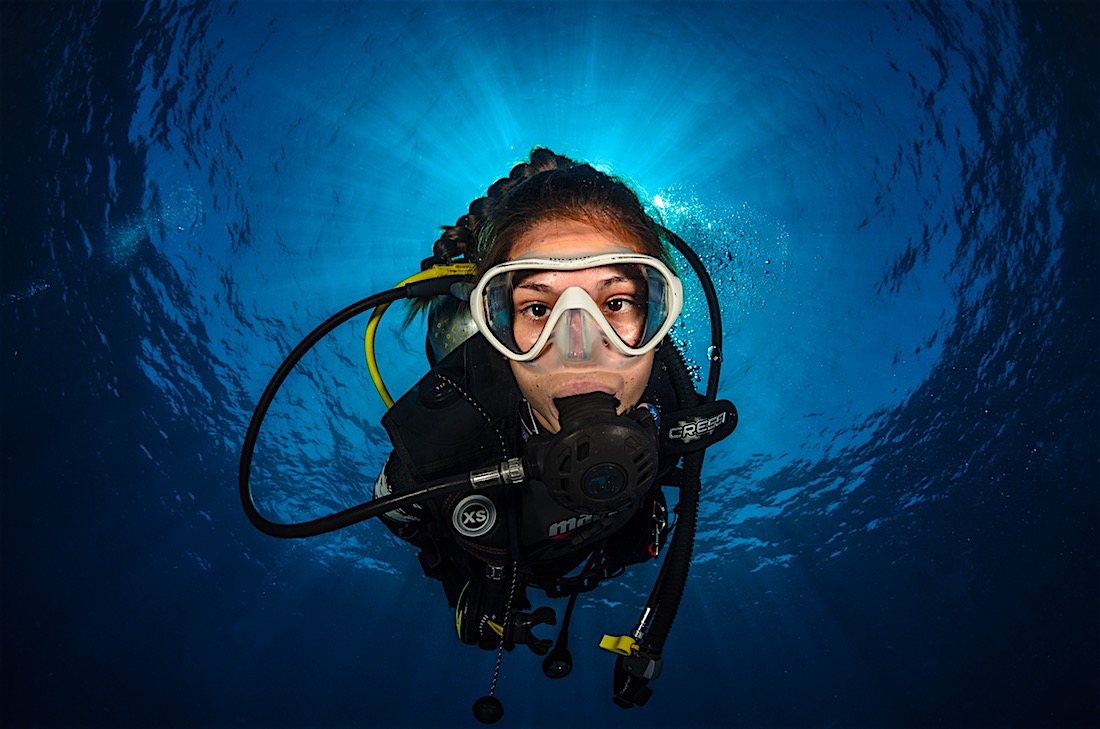 PADI Diving Courses – Education & Training
Our philosophy is to educate and train all our students during Open Water training activities in the best practice of maintaining neutral buoyancy.
This starts right at the beginning of your journey to become a scuba diver, during the PADI Open Water Diving course and extends through to Advanced Open Water, Specialty and Rescue training.
The staff at Black Turtle Dive have been training student divers and pro level candidates for over 20 years and offer a combined industry experience of over 50 years.
We want to provide our student divers with real value, so that they themselves can become more confident, competent divers, true ambassadors and advocates of our ocean planet.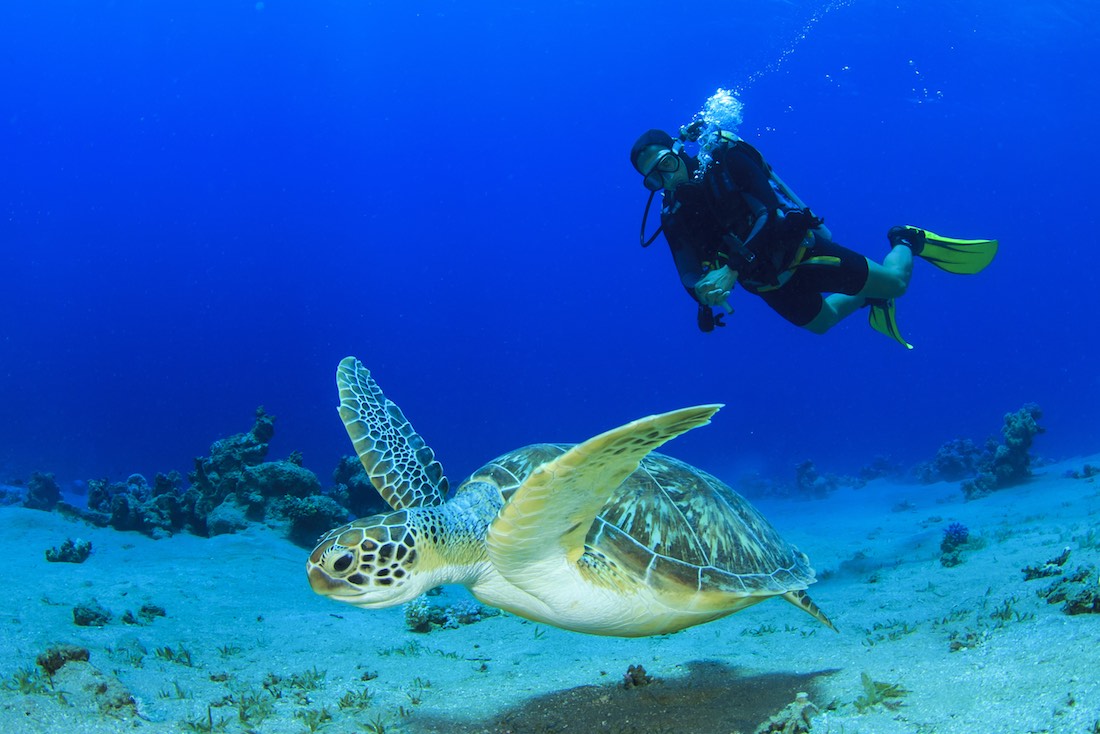 PADI Diving Courses – Ocean Ambassadors
All our PADI diving courses are taught in a friendly, expert and professional way, packed with fun, adventure and excitement to ensure your experience is a truly memorable one.
Our level of training and attention to detail prepares our students well for the challenges that lay ahead for them as ocean explorers and marine protectors.
After all, exploring the ocean and protecting our marine environment comes with an added responsibility of role model behavior through your attitude and actions.
To achieve our goal of training and educating our students properly, we include additional buoyancy workshops and clinics in all our training programs and diving courses.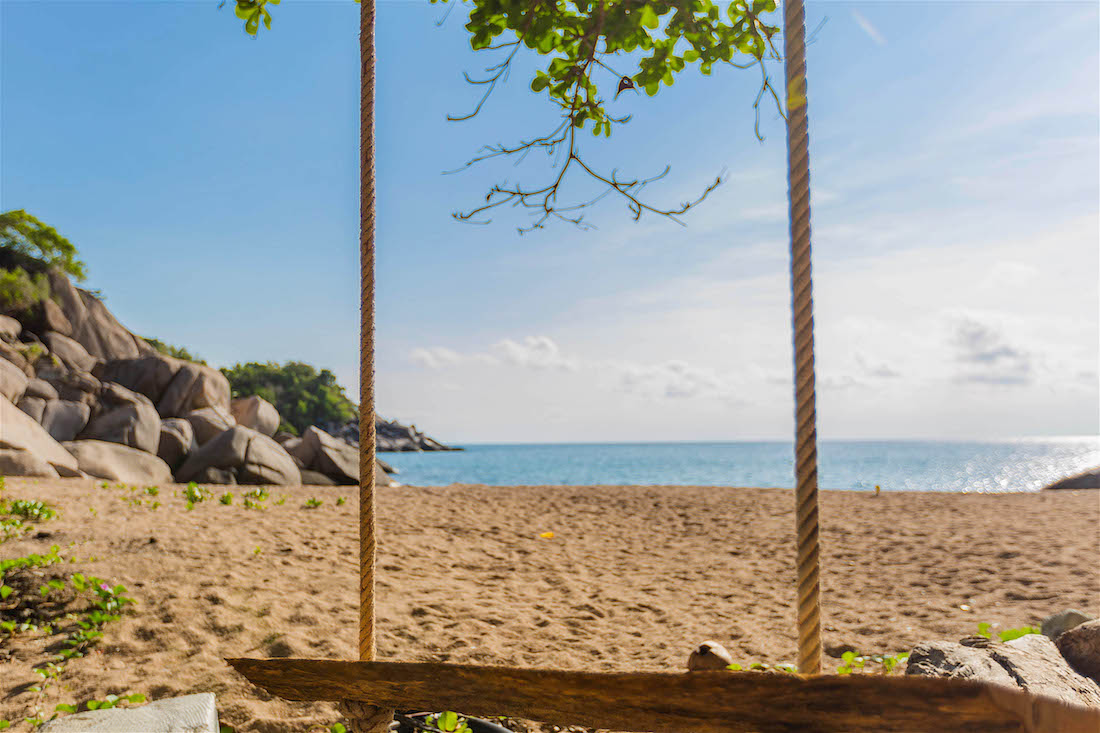 PADI Diving Courses – Scuba Diving Internships
If you are one of our candidates on a Scuba Diving Internship, by the time you pass your PADI Divemaster or PADI Dive Instructor rating, you will have mastered all the pre-requisites necessary to add real value to your achievements.
We do not provide false promises, we work with you to help you overcome the personal challenges faced in your training and to achieve a positive outcome.
All our professional level skill circuits are conducted and evaluated neutrally buoyant.
Our Instructor Development course (IDC), provides us with a unique opportunity to pass on our knowledge and experience through you, to the next generation of dive educators (PADI Instructors).
PADI Diving Courses – Project AWARE
Black Turtle Dive promotes the full range of Project AWARE programs and courses including the Dive against Debris, Coral Reef Conservation and the Coral Watch Reef monitoring specialty courses.
Our Marine Conservation courses form an important part of our overall Coral Reef Ecology and conservation activities.
Additionally, we include short Reef Ecology mini lessons at all levels of diver training, integrated at various stages of our PADI courses.
The bolt on mini lessons offer you lots of fun facts on a variety of subjects to help provide you with a better understanding of the Marine Ecosystem when you are diving.
Mini lessons include basics on how a Coral reef functions and how various organisms interact with each other and their environment.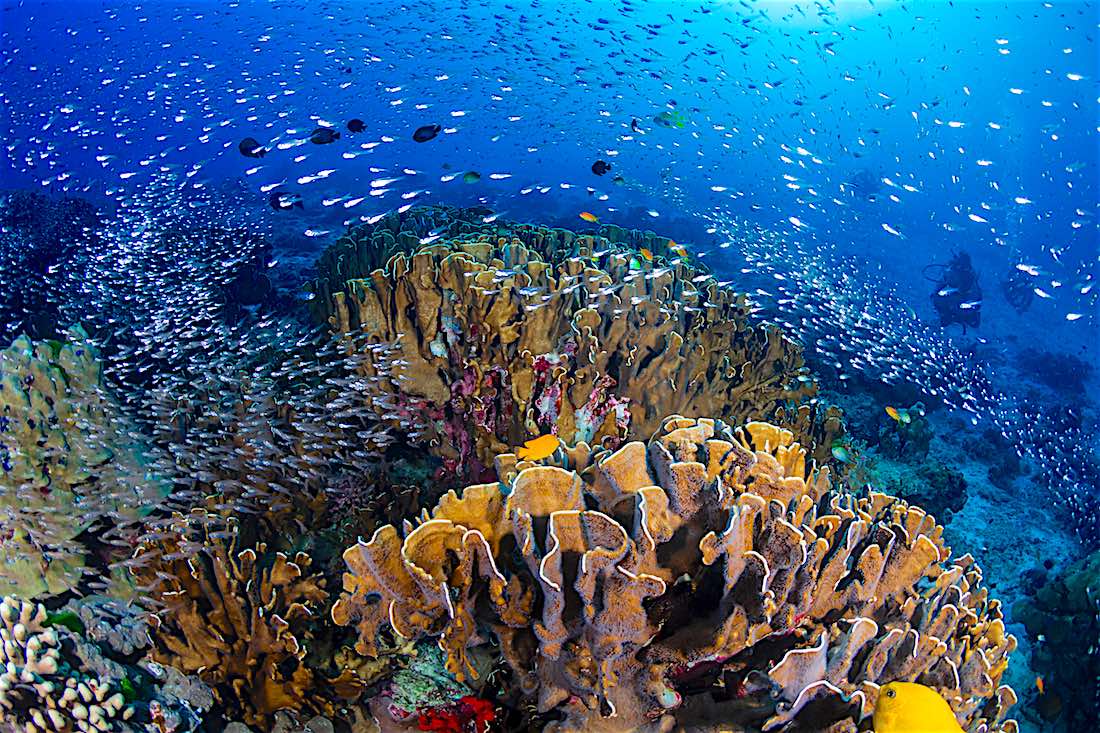 PADI Diving Courses – Marine Conservation Courses
The educational extras provide you with a great basis to continue learning and as an incentive to enrol on one of our Reef Ecology and Marine Conservation specialty courses.
We can provide our customers with training course and educational materials in all the main international languages to assist with your learning.
All our students receive a PADI certification upon successful completion of the course performance requirements.
PADI Diving courses are the most sought after, recognised scuba diving certifications in the world and the Open Water Diving course is by far the most popular entry level course.
If you want to learn to scuba dive in a friendly, professional Diving Center with knowledgeable staff, Black Turtle Dive will provide you with expert training and a memorable customer experience.
Frequently Asked Questions
Why Should I Choose a PADI Diving Course on Koh Tao?
PADI is the largest scuba diving training agency in the world and certifies more scuba divers than any other diver training agency.
PADI diver certifications are accepted at every scuba diver destination around the world and are compatible when diving with other agencies.
The PADI Open Water course is the world's most popular entry level scuba diver training course and the PADI Divemaster course is the world's most popular Pro level diver course.
PADI certifications are valid for a lifetime, although if you have not dived in a while, you will be asked to take a scuba review to refresh for skills.
What is the Price of PADI Diving Courses on Koh Tao?
The PADI Open Water course costs around 11,000 baht, which includes all equipment, materials, dive computer and certification fee.
There are dive centres that offer the course cheaper however, before you sign up, you should ask what you get for the cheaper price to ensure you get value for your money and safe training.
PADI training standards are high and offer a structured and performance-based training modality to achieve mastery of the skills required to enable you to become a competent scuba diver.
What is the minimum age for a PADI Diving Course on Koh Tao?
PADI experiences start from 8 years of age with the Bubblemaker and Seal Team in-water experiences for children.
PADI Diving Courses start for children once they reach 10 years of age, when they become eligible to take the Junior Open Water course and at 12 years of age the Junior PADI Advanced courses.
Children from 10 years of age can also take Adventure dives that credit towards the full Junior PADI Advanced course.
At 10 years of age, the Discover Scuba Diving 1 day try Dive experience is a great opportunity to explore the underwater world under the direct supervision of a PADI Diving Instructor.
Are PADI Diving Courses better than other Courses on Koh Tao?
The PADI Diving Course curriculum on Koh Tao offers aspiring scuba divers a performance-based learning framework, so that students can develop their diver skills at their own pace in a progressive way.
Other reputable training agencies offer a similar learning modality and whilst some agencies modify their skill techniques, essentially the diver skills you learn are the same.
PADI has been training scuba divers for well over 50 years in over 180+ countries and is the longest established diver training agency and is represented throughout the world.
Entry level and pro level PADI Diving Courses offer students a long, documented history of trust, safety and lots of fun and adventure.
How long does a PADI Diving Course on Koh Tao take to complete?
A PADI Diving course or a Discover Scuba Diving experience can take as little as 1 day and the PADI Open Water course takes around 3 to 4 days to complete.
Koh Tao is a scuba diving mecca and pre-covid, certified more scuba divers than in any other location throughout the world.
In small groups of one or two persons, a PADI Open Water course to a maximum depth of 18 metres, can be completed in 2 and a half days with a full certification.
Alternatively, the PADI Scuba Diver course can be completed in 2 days with a full certification to a maximum depth of 12 metres.
What type of PADI Diving Courses are there on Koh Tao?
Koh Tao offers the full range of PADI Diving Courses to all age groups and in all languages.
For beginners, you can enroll on a Discover Scuba Diving 1-day experience and progress onto the PADI Open Water course.
Advanced divers, Rescue and EFR certifications are available and specialty courses for persons who want to explore more and fine tune their skills.
Koh Tao offers the full range of Pro level courses, including PADI Divemaster, Diving Instructor, MSDT and up to PADI Course Director.
Koh Tao is a small island like no other when it comes to scuba diving and is surrounded by over 8 kilometres of Coral Reef, sandy bays and deep-water rock pinnacles.
Some travellers arrived on Koh Tao over 25 years ago to take the PADI Open Water course and still live here to this day!