Lighthouse Bay Dive Site Koh Tao
Learn about Lighthouse Bay Dive Site on Koh Tao
Lighthouse Bay dive site on Koh Tao is located on the north east coast in a sheltered bay and offers scuba divers a huge choice of marine diversity and coral reefs.
Location: North eastern point of Koh Tao
Depth: 4m – 14 metres
Type of site: Sheltered bay
Level: Open Water diver
Conditions: Usually fine, unless north eastern Monsoon
Average Visibility: 5-10 metres
Lighthouse Bay (Gluay Teun Bay)
Lighthouse bay gets its name from the small Lighthouse that overlooks Gluay Teun bay and faces north out over the Gulf of Thailand towards Cambodia.
The Lighthouse was once used by ships passing Koh Tao, long before the island became a popular tourist attraction.
Lighthouse bay is a great shallow dive site and a popular snorkeling location that is on the daily snorkel trip schedules.
Picturesque Lighthouse Bay
This picturesque bay offers stunning views above the surface with beautiful turquoise water and a small sandy beach.
There is a granite rock shoreline that quickly changes to steep lush jungle vegetation that covers three sides of this relatively sheltered bay.
Underwater in the bay, the visibility is relatively good for the majority of the year with the exception of during the north east monsoon in the later months of the year.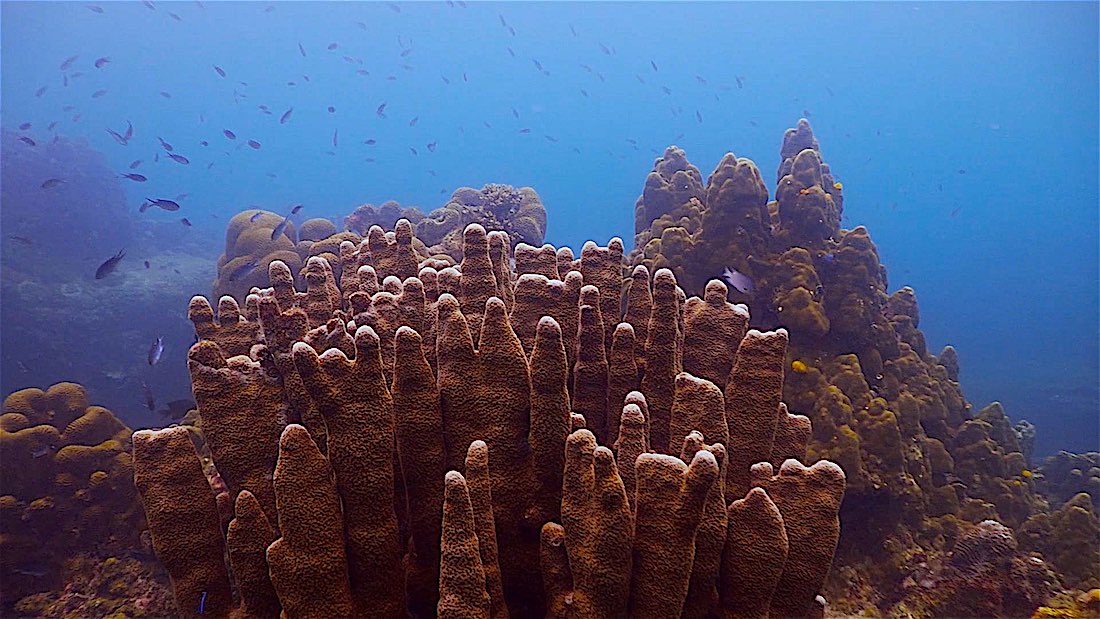 Marine Diversity Lighthouse Bay
Lighthouse bay is brimming full of coral formations providing an ideal home for many of the common reef fish we see on Koh Tao.
You can expect to see Weibels Butterfly fish, Lined-Butterflyfish, Beaked Coral fish, a variety of colorful Parrotfish, Red Breasted Wrasse and the One Spotted Snapper with a variety of Groupers including the Hexagon Grouper.
When scuba diving at Lighthouse Bay, you will be treated to some of the best examples of table coral you will see around Koh Tao.
Lighthouse bay is packed with Toadstool soft corals, Barrel Sponges and Christmas Tree Worm, massive Mottled corals and hundreds of Damsel fish and Sergeant Majors hiding out in the large patches of staghorn corals.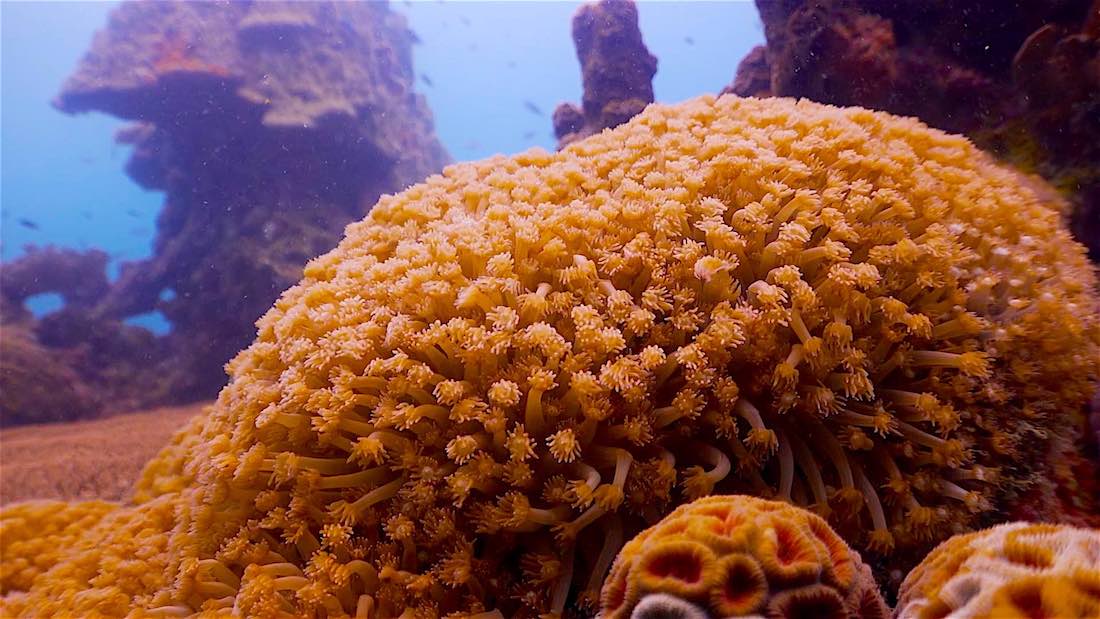 Sheltered bay on the North east coast of Koh Tao
Lighthouse bay offers an abundance of Sea Anemones attached to the big boulders, which are home to Pink Anemone fish.
You will see large schools of Yellow Tail Barracuda swimming off around massive corals and if you look closely, you may see a Scorpion fish camouflaged into their background.
Swim out north of Lighthouse bay and you will find a large pinnacle covered in marine life and it is only a 5-minute swim from the bay and you will see lots of Nudibranch and Wart Slugs on the way.
Excellent Location for Photographers
If you are lucky you may get to see a Sea Turtle and an occasional visiting Black Tip Reef Shark may venture this far north on the island.
Lighthouse bay is a dive site that needs to be on your list of places to visit, so you can experience the unique diversity associated to this part of the north east coast.