>

SCUBA DIVING INTERNSHIP
A Scuba Diving Internship on Koh Tao
Best Scuba Diving Internship Packages Thailand
Our Scuba Diving Internships offer suitable candidates the highest quality scuba diving training courses in the world.
After training thousands of divers over the last 20 years and receiving multiple PADI awards, we know a thing or two about diving lifestyle packages and diving internships.
Our customers over the years came from all walks of life, with many now successfully teaching and working in the diving industry all around the world at the highest level.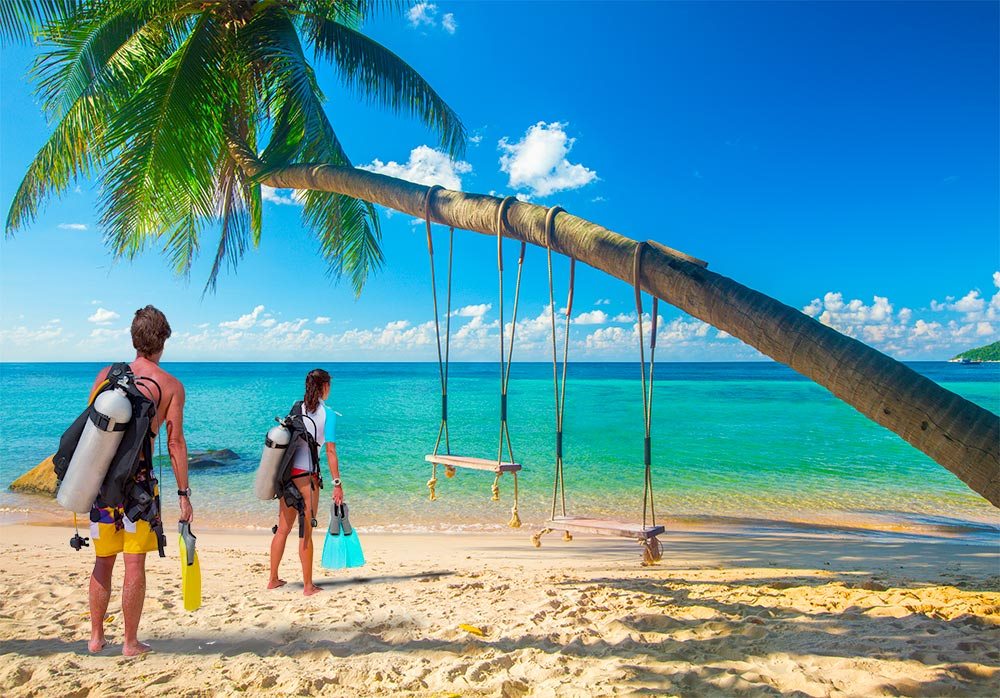 PADI Scuba Diving Internship – Lifestyle & Career
Are you bored with your 9 – 5 job and want to add excitement, adventure and fun into your life?
Have you just finished college or University and are considering taking a year out to focus on personal development and learning something new?
Are you sick and tired of the continual lockdowns and want to get out, spread your wings to discover the world and meet new people?
If you can answer Yes to at least one of these questions, then our professional level Scuba Diving Internships may be the transformative experience you need in your life right now.
All Inclusive Scuba Diving Internship Koh Tao
Our all-inclusive Scuba Diving Internships are suitable for everyone, even for non-divers or diving enthusiasts who wants to take their passion for the underwater world to the next level.
Our professional level, inclusive Diving Internships have been created by our expert Pro level team with a combined industry experience of over 50 years.
With the most experienced PADI Course Directors in the industry, every Internship is tailored around your timeframe, learning ability and individual interests.
Our Diving Internships focus on helping you to progressively develop your knowledge and skills to the highest standards in diver training and safety.
Quite simply, we want to help you become an extremely confident and competent diver, a dive educator and an exemplary role model to others.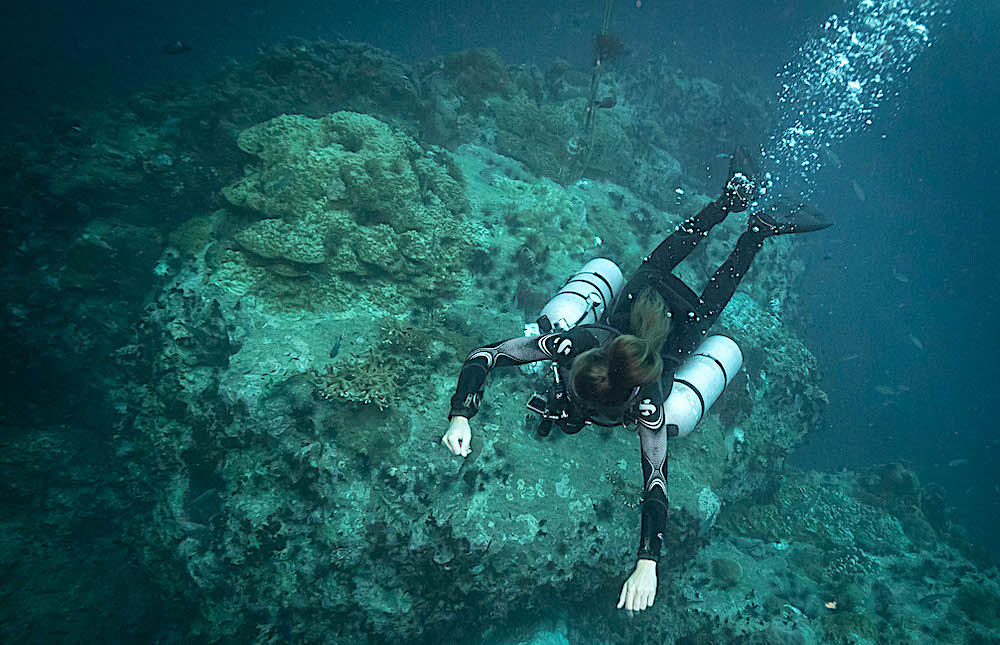 Scuba Diving Internship – Education & Training
Our PADI Divemaster & Diving Instructor Internships our student centred and through education and training, we will provide you with the necessary tools to become a successful dive professional.
We expect our own high level of customer service will embolden you to emulate us as we share with you our secrets to being successful in the business of diving.
We also want to share our passion for the ocean with you to inspire you to become a knowledgeable advocate for the marine environment and become involved with Marine Conservation initiatives.
7 Reasons to Choose a Scuba Diving Internship Koh Tao
Why choose Black Turtle Dive for an inclusive Diving Internship.
The program is flexible and tailored around your timeframe, learning ability and interests
You have a dedicated Diving Internship coordinator and mentor
Be part of our Buoyancy LAB workshops, become a Buoyancy expert and be a confident and competent dive educator
Embrace our neutral buoyancy philosophy, learn how to conduct staged student skills neutrally buoyant and demonstrate a full skill circuit neutrally buoyant to become a better Dive Pro
Learn about Reef Ecology with our pioneering

Ecology lessons

, designed to provide you with a solid understanding of our marine ecosystem, our Coral reefs and important relationships between different organisms
Have lots of fun and learn advanced online marketing skills to become a more successful dive professional with our unique social media for scuba divers learning module
Live on a beautiful tropical island with incredible natural beauty, a relaxed atmosphere and a vibrant multi-national community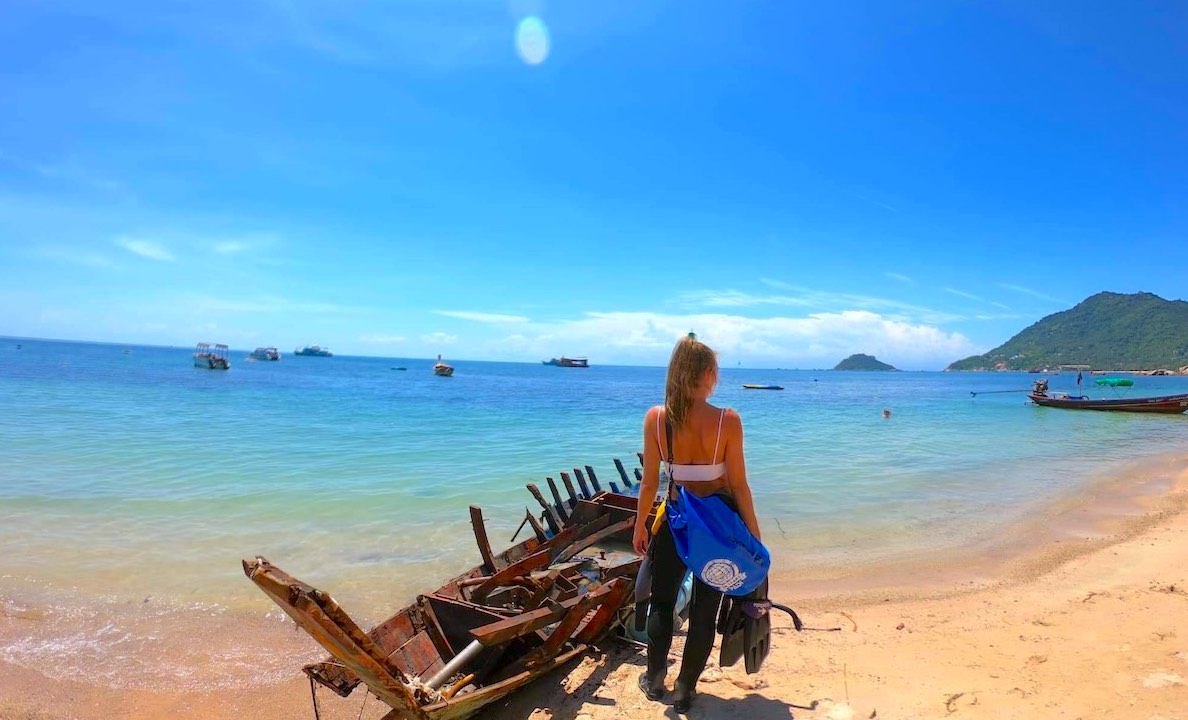 Scuba Diving Internship –
Ocean Explorer & Marine Protector
If you are considering a career or lifestyle change and want to make yourself more employable or have not decided on where to take your Gap year as a student, our Scuba Diving Internships are designed for you.
A Black Turtle Dive Scuba Diving Internship on Koh Tao offers you a personal development program that most people only dream about.
If you have a passion for the ocean, a willingness to learn and a good attitude, we will provide you with the tools and experience of a lifetime, in fact, you may never want to leave.
Frequently Asked Questions
Where is the best place for a Scuba Diving Internship in Thailand?
Koh Tao is a mecca for scuba diving and the best tropical island location in Thailand for a Scuba Diving Internship.
Training standards are exceptionally high on Koh Tao with the most experienced PADI Course Directors and Instructor Trainers in the world.
Aside from the daily scuba diving, Koh Tao offers our scuba interns a stunning natural environment, modern facilities, an active social life and you will make new like-minded friends from around the world.
What is the cost of a Scuba Diving Internship on Koh Tao?
Cost of a Scuba Diving Internship ranges from THB 54,500 to THB 180,000, depending on your current certification level and if you want to become a PADI Divemaster or PADI Instructor.
Our Scuba Diving Internships include all PADI fees, materials and certification costs and extras such as our Buoyancy LAB and Coral Reef Ecology lessons.
Additional costs you will have to factor in are for accommodation, food, social life, potential scooter rental, visa and travel costs.
How long does a Koh Tao Scuba Diving Internship take to complete?
A Scuba Diving Internship takes between 1 – 12 months to complete.
Our program is very flexible and is catered to your needs and personal preference and you can take it as slow or as fast as you like.
We offer candidates a flexi-scheduling system to suit their own travel itinerary and personal circumstances.
At any given time, each scuba diving internship candidate is at a different stage of their training.
What is a Scuba Diving Internship on Koh Tao?
Our Scuba Diving Internships includes all courses and certifications needed to get from your current diver level to Pro Level as either a PADI Divemaster or Instructor.
Regardless of your current level of training, our comprehensive Scuba Diving Internships offer you the perfect opportunity to explore your interest in the underwater world.
Our Scuba Diving Internships are suited to University Gap Year students or for anyone who wants a change of lifestyle of career.
Our only pre-requisites are that you must have a good attitude, an interest in conservation awareness, scuba diving and have no problem with living on a tropical island in a year-round hot climate.
Can I start a Koh Tao Scuba Diving Internship as a complete beginner?
Yes, you can start a Scuba Diving Internship as a complete beginner.
In this case, your first step is to become a PADI Open Water Diver before continuing your education with the Advanced, Rescue Diver and EFR courses and then continuing with your Divemaster training.
We offer all-inclusive packages catered to your needs and aspirations and our Scuba Diving Internship packages offer candidates flexible course scheduling, world-class training and serious adventure and fun.
Will I work with real students during my Scuba Diving Internship on Koh Tao?
During your scuba diving internship, you will be assisting on real courses with real students, under the supervision of one of our experienced Diving Instructors.
This will give you valuable real-life experience in how to learn how to teach diving courses, deal with and overcome problems, become a dive educator and much more.
On top of that, you will participate in different workshops and conservation programs with our scuba diving internship program coordinators.
Do I need my own diving equipment for a Scuba Diving Internship?
The use of our shop rental equipment is included in the package costs however, if you want to work in the dive industry after certification, it is encouraged to own a full set of personal diving equipment.
We include the necessary equipment in the package that is required for professional divers, such as a cutting tool, rescue breathing mask, SMB & whistle.
If you want to purchase your own set of scuba diving equipment, we offer a discount on any purchases through our retail store. It is best to wait until you arrive here.
Can I work during my Scuba Diving Internship on Koh Tao?
You cannot work as a dive professional until you become a certified dive pro (PADI Divemaster or Instructor) and there are no work-for-training programs on Koh Tao.
To be able to legally work as a foreigner in Thailand, you will also need a work permit and valid visa that allows you to work in the Kingdom.
Therefore, you will need to complete your training courses, become certified and then you can review your own personal situation and apply to adjust your visa status and capacity to legally work.
Of course, if you plan to teach diving courses or be a dive guide in other parts of the world after completion of your training on Koh Tao, then local rules and regulations will apply.
What is the benefit of taking a Scuba Diving Internship on Koh Tao?
Scuba Diving Internships are for diving enthusiasts, persons seeking to improve their diver skills and for complete beginners who want a change of lifestyle and career.
It is a flexible and modern approach to scuba diver training over an extended period of time for ambitious individuals with a passion for the marine environment and scuba diving.
Our scuba diving internships offer a lot more than the minimum certification requirements as they are set by PADI Standards, which offers you the best possible start for your new career in the diving industry.