Best Dive Sites on Koh Tao
Popular Koh Tao Dive Sites for Scuba Diving
Koh Tao has over 25 excellent dive sites for scuba divers to explore, featuring a rich, diverse topography and an abundance of marine life.
Each dive site is unique offering divers of all levels something different and enough marine diversity to interest the most experienced diver for many hours.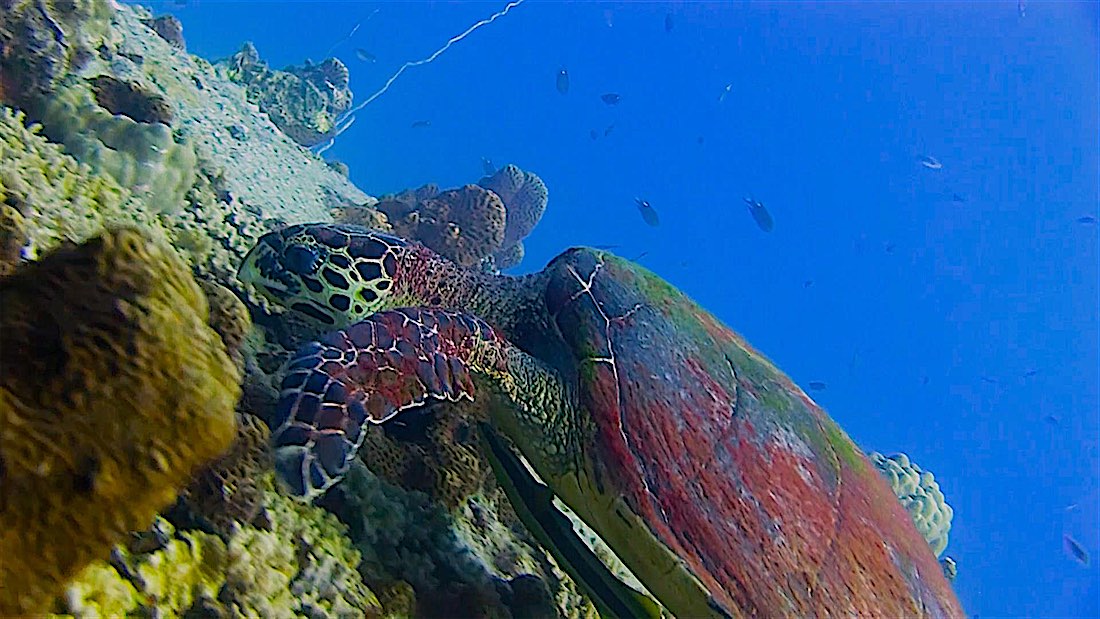 Choice of  Koh Tao Dive Sites for Fun Diving
The choice of dive sites available on Koh Tao is immense and are perfect for scuba diving beginners, certified divers who want to book fun diving trips to explore and for tech divers to fine tune their advanced technical diving skills.
Deeper dives sites in the open Ocean feature huge coral encrusted granite rock pinnacles, carpeted in sea anemones.
At these underwater mountain ranges, you will discover many smaller species of crabs and shrimps hiding in the hundreds of small cracks and holes.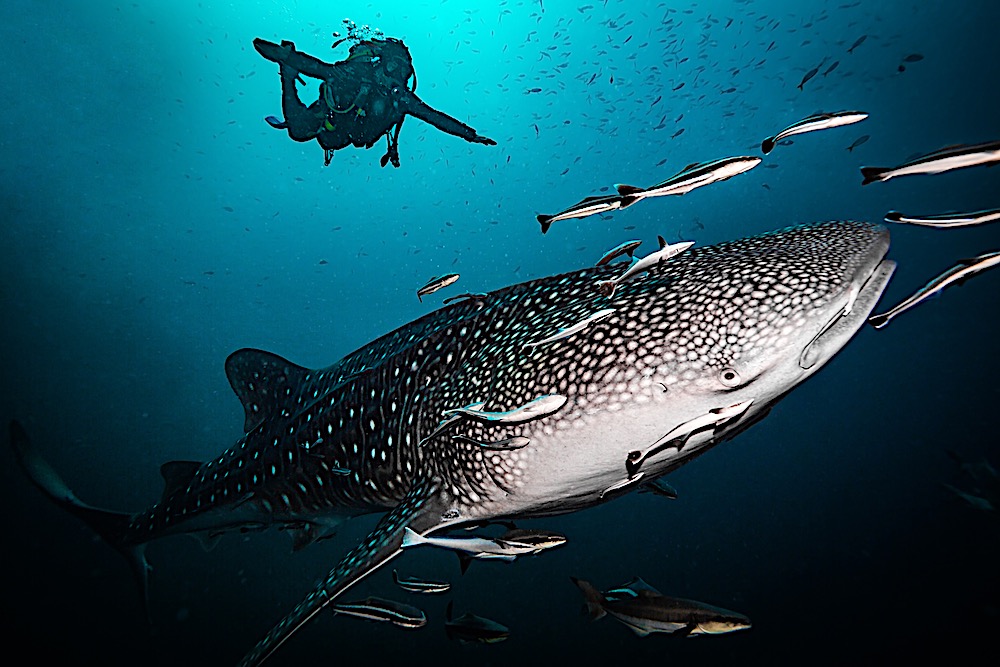 Deep Dive Sites for Advanced Divers Koh Tao
With depths in excess of 30 meters, the offshore deeper dive sites can experience a mild to moderate current with an occasional strong current and offer excellent opportunities to see passing pelagics such as Whalesharks.
Regular visitors to these dive sites are Giant Barracuda, Sailfish, huge shoals of Chevron Barracuda, glistening clouds of Fusiliers and Trevally that obscure the view as you stare out from the rock into the deep blue.
Closer to shore there are a great range of dive sites available to choose from and often feature on local dive boat schedules.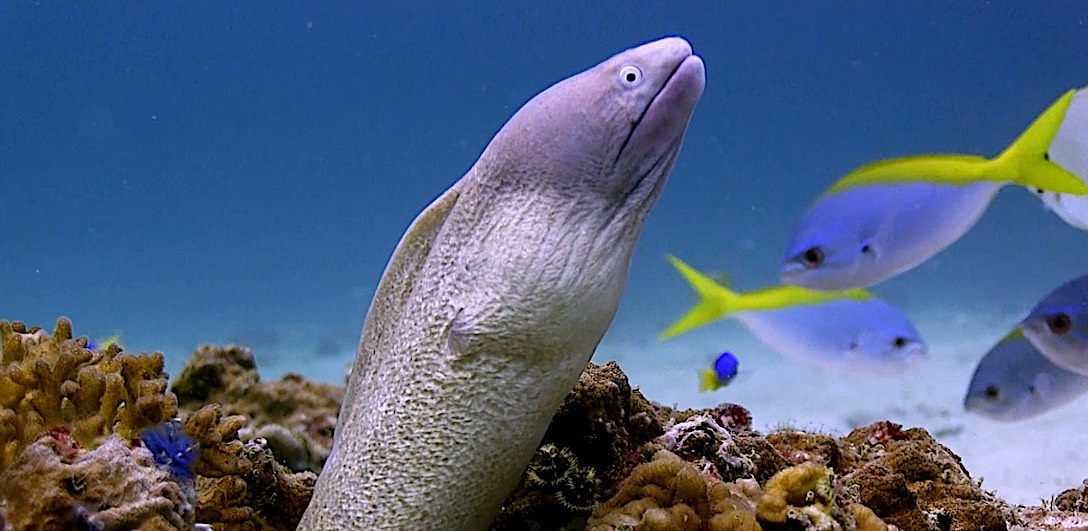 Amazing Coral Reef Dive Sites Koh Tao
Dive sites such as Hin Wong and Shark Island boast beautiful soft purple tree corals and a variety of Gorgonians including sea fans and dynamic sea whips.
Koh Tao is surrounded by over 8 kilometres of pristine Coral reef, bursting with life, color, symbiotic relationships and whole Eco systems.
Many of the Vibrant Coral reefs thrive in calm sheltered shallow bays, where coral gardens bloom and provide a kaleidoscope of color, which is home to an abundance of reef fish and various marine life.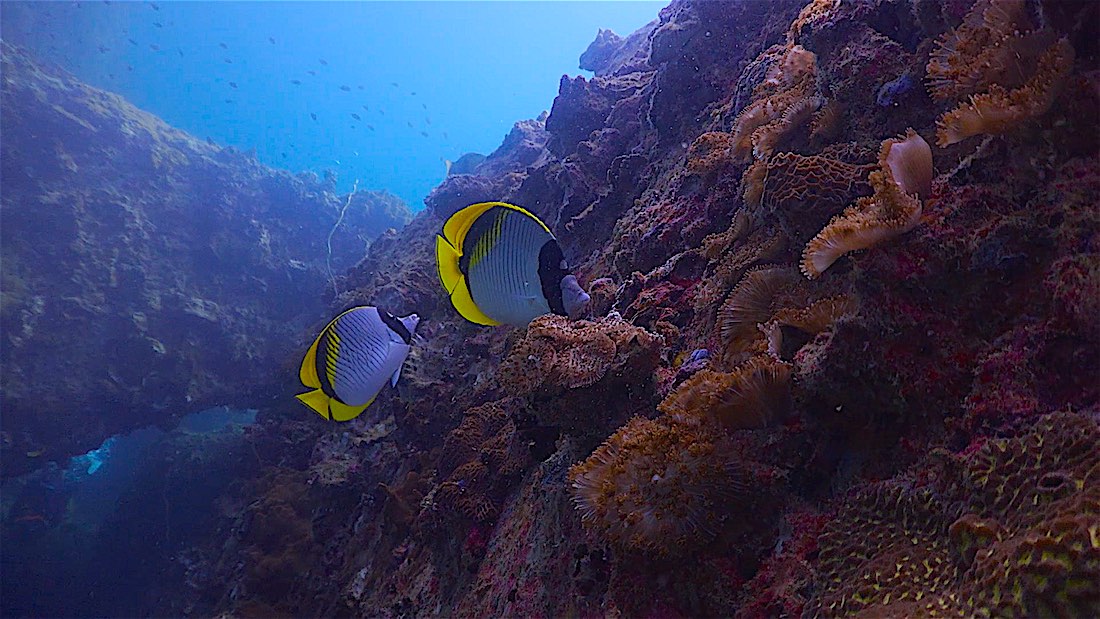 Koh Nang Yuan Dive Sites
Around Koh Nang Yuan and over on the east side of Koh Tao there are several dive sites that consist of huge granite boulders that have fallen on top of each other over thousands of years.
This unique underwater topography has created small caves and Natural swim throughs that make the dive more interesting and provide shelter for lots of marine life.
With a well-established diving industry and local marine conservation community, Koh Tao has worked together on several established Artificial dive sites with ongoing projects.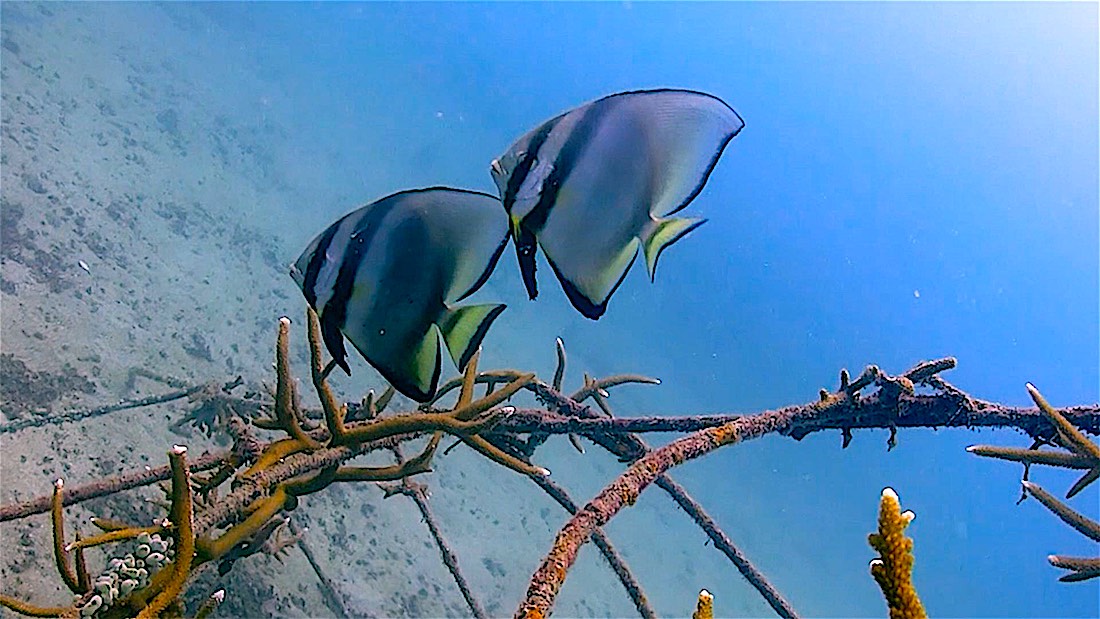 Artificial Dive Sites Koh Tao
There are wrecks on both sides of the coast that are teaming with marine life, one of which is the HTMS Sattakut, a de-commissioned WWII ex-US Navy vessel very kindly donated to Koh Tao by the Thai Navy.
There are several dive sites that have used Artificial steel structures such as Domes and Pyramids, with large healthy Corals attached, thriving at the centre of these newly created Eco systems.
Other Artificial underwater structures include concrete blocks and tubes of various sizes, an electrified reef project and even a Mini Cooper.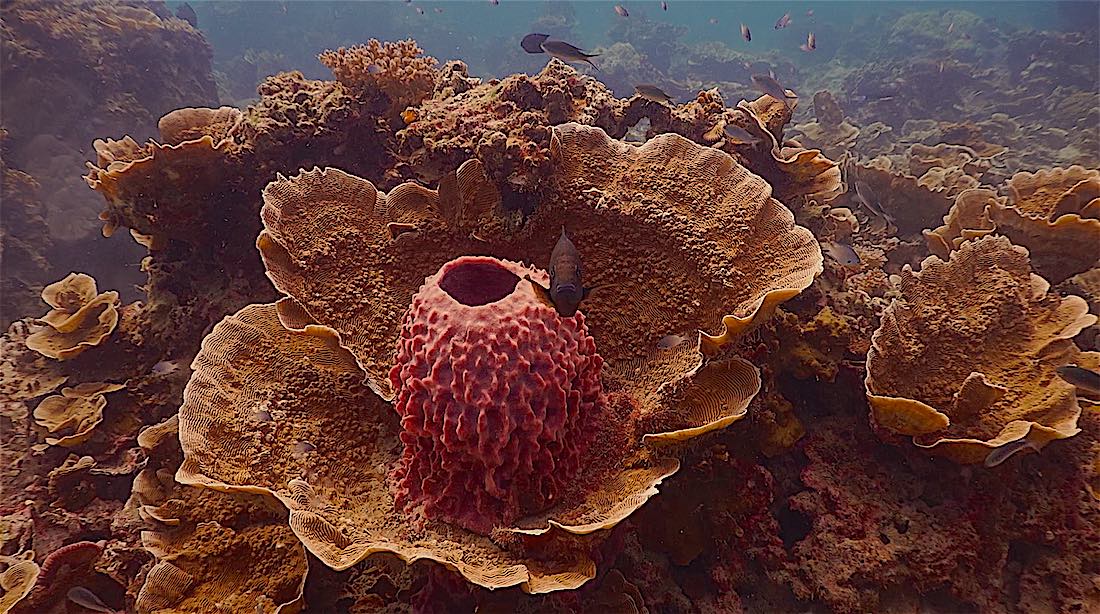 Shallow Dive Sites for Beginner Dive Courses
Scuba divers can expect to find Sea Turtles and Black Tip Reef Sharks at a shallow snorkeling site aptly named Shark Bay, which is on the south east side of Koh Tao.
Tao Tong dive site off the south west coast is relatively shallow and ideal for Muck diving, so is popular with macro photography enthusiasts where you may be lucky to see a Blue Ringed Octopus.
Koh Tao dives sites are located all around the coastline and many can be reached within 15-20 minutes, with the deeper outlying dive sites reached within 1 hour.
With its varied topography, diversity of marine life and Artificial underwater structures, Koh Tao offers scuba divers a huge choice of dive sites.