Conservation Initiatives on Koh Tao
Explore the Natural Beauty & Diversity of Koh Tao
Once a sanctuary of travelling backpackers and before that an island of coconut farmers and fisherman, the stunning natural beauty and diversity of Koh Tao is no longer a secret.
The island has an exceptionally beautiful natural environment made up of lush, tropical jungle and granite rock formations.
Amazing Bio-Diversity of Koh Tao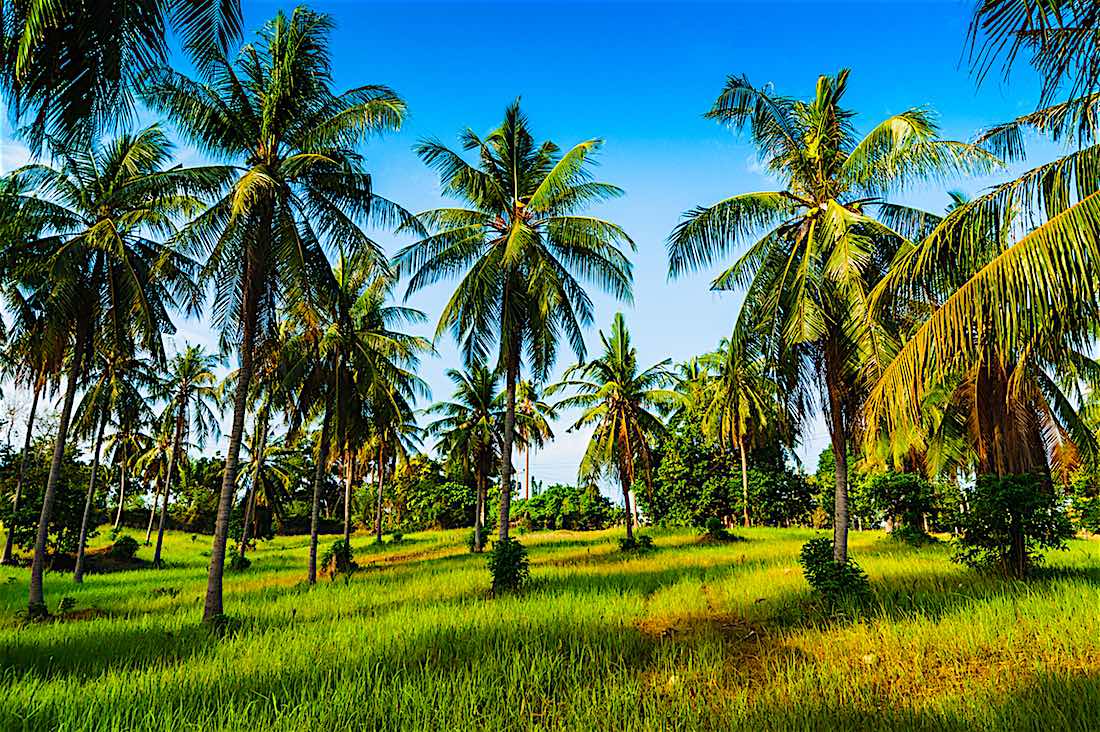 The granite rock strewn coastline is lined with overhanging palms, beautiful bays, sandy beaches and the island is surrounded with vibrantly colorful Coral reefs underwater.
The land is dominated by several peaks of 300 metres above sea level covered in dry evergreen rainforest and rich vegetation.
The peaks include colossal trees, trailing vines, exotic flowers, tropical ferns, wild banana trees and bamboo.
Marine & Wildlife Koh Tao
Although the abundance of aquatic marine life has been the islands main attraction over the years, the land based ecology and biodiversity is as equally impressive.
Koh Tao is home to over 20 species of birds including one of the most protected animals in Thailand, the rarely seen Nicobar Pigeon.
A much more common sight is the White Bellied Sea Eagle. These large raptors can often be seen circling over the shallow coastal waters where the fish below are ideal prey.
There are also multiple species of reptiles living on Koh Tao including Sea Turtles, Monitor Lizards, Pythons, Green Coconut Snake, Tokay Gecko's and an assortment of different frogs and toads.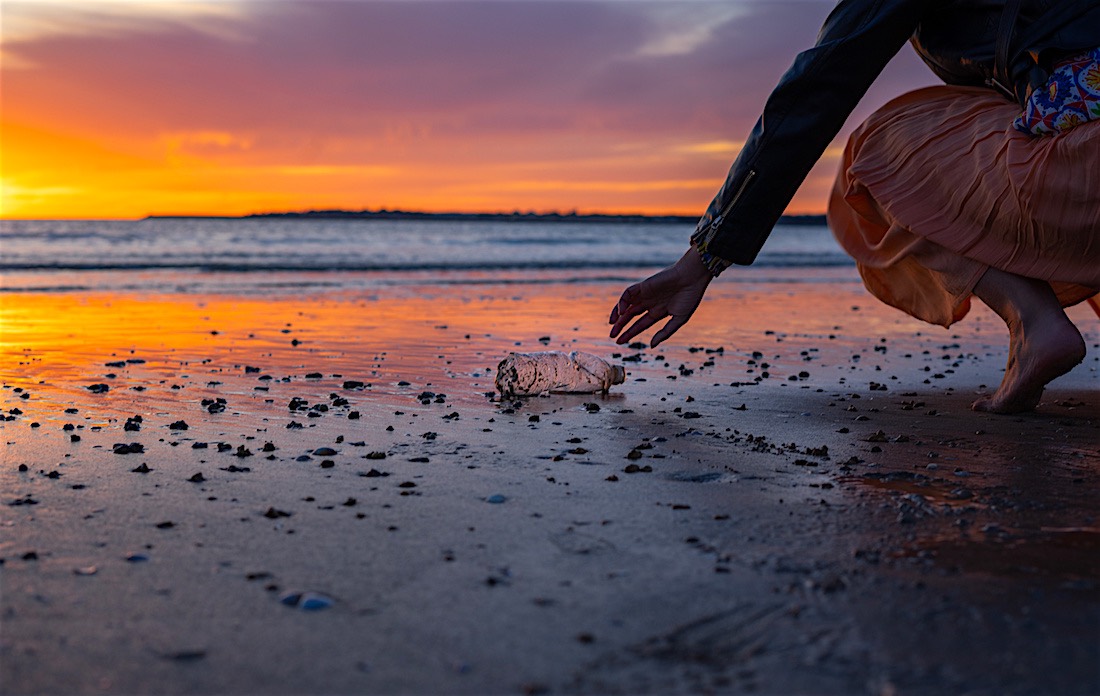 Environmental Challenges on Koh Tao
With over 400,000 people visiting Koh Tao annually and the accelerated modern infrastructural development, the island faces a number of environmental challenges to ensure the natural beauty is preserved.
The challenges faced by Koh Tao are both land and marine based and require concerted local community action and government led Conservation initiatives.
Preservation of the Koh Tao Environment
Land based issues to overcome include proper disposal of garbage, plastic pollution, waste water management and deforestation.
With potentially thousands of scuba divers, snorkelers and beach goers in the surrounding sea almost on a daily basis, having a plan in place for the preservation of the marine environment is essential.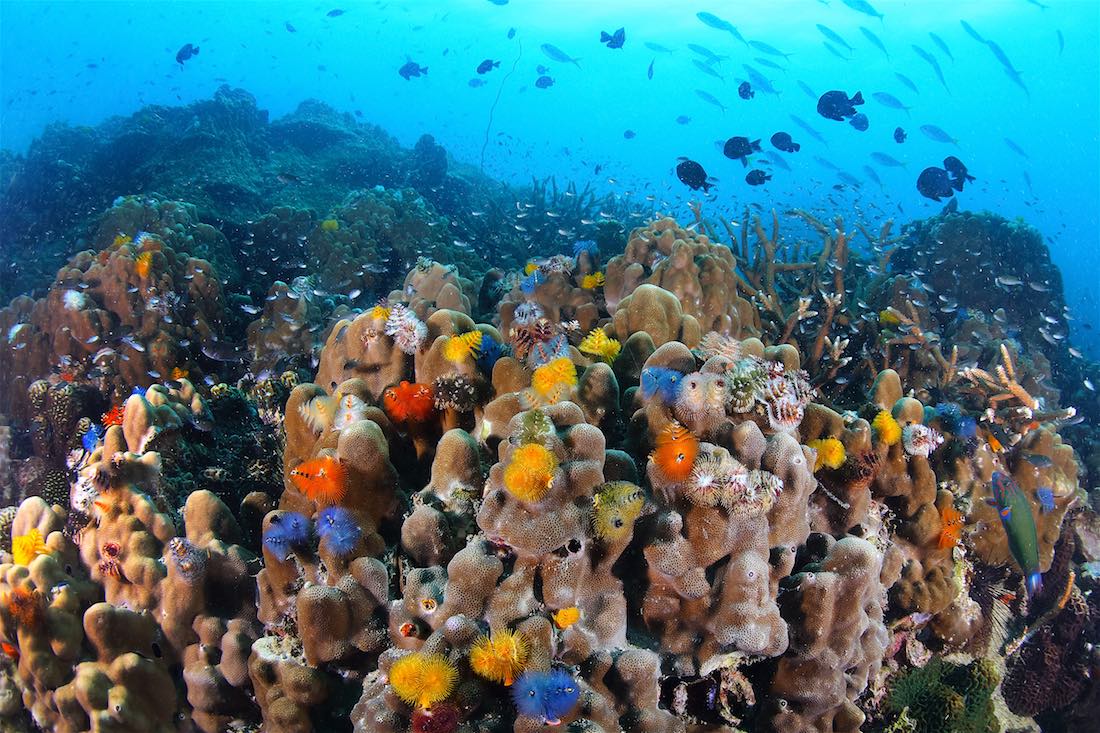 Local Community Initiatives on Koh Tao
Local Conservation initiatives are led by local authorities including the DMCR, diving centers, Marine Conservation charities and community based efforts.
Having a plan in place ensures our dive sites are not overcrowded and the marine environment is not over pressurized.
As in other parts of the world, it is important that Koh Tao can identify threats faced by the environment, manage any impact of global warming and Coral beaching events, so the unique Reef Ecology can continue to thrive.
Sustainable Development on Koh Tao
Marine and Land based Conservation initiatives through sustainable development and best environmental practices are critical to the continued survival of Koh Tao as an idyllic, tropical island.
So that future generations can enjoy the bio-diversity that Koh Tao offers, the local community and authorities will continue to implement sustainable practices to protect and conserve this unique habitat.