Marine Life on Koh Tao
Abundance of Marine Life on Koh Tao
The tropical sea that surrounds Koh Tao has an abundance of Marine Life with incredible marine diversity.
The Gulf of Thailand enjoys an equatorial sub tropical climate with conditions that provide a perfect opportunity for scuba divers and snorkelers to observe the wondrous Marine Ecosystem in all its splendor.
With a constant water temperature hovering between 26-29 degrees for most of the year, the marine fauna and flora is similar to those found across the most tropical regions.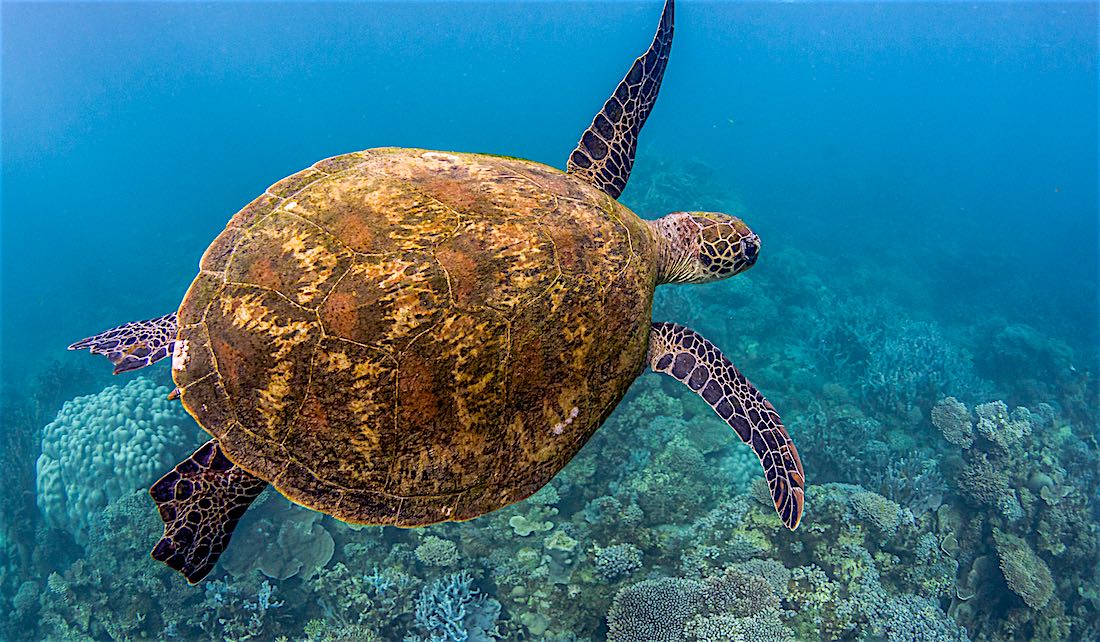 Marine Life Species Koh Tao
Over 350 different species of fish from over 60 families have been recorded in the Gulf of Thailand and you can be certain that many of them are found in the warm, clear sea around Koh Tao.
At the deeper dive sites that have a stunning topography and huge undersea rock formations, seasonal visitors include Bryde's Whales and Pilot Whales as they pass by Koh Tao during their migration south.
Another seasonal visitor who in recent years has been a much more regular visitor is the plankton eating Whaleshark, who are often accompanied by large Cobia.
Whaleshark Sightings Koh Tao
Not only are Whalesharks regularly seen at the deeper outlying dive sites but also much closer to Koh Tao at dive sites such as White Rock.
In the warm, tropical sea surrounding Koh Tao, you can witness a plethora of Pelagics and predatory fish that live in the shallow and deeper waters around the off shore pinnacles.
At deeper dive sites, you can expect to see Rainbow runners, Jacks, Trevally, Barracuda hunting in packs and occasionally Sail Fish cruising just off the rock pinnacles in the deep blue.
In the shadows at depth roam large Malabar and Brown Marbled Groupers feeding off the many different species of Crustaceans and Cephalopods found at these deeper dive sites.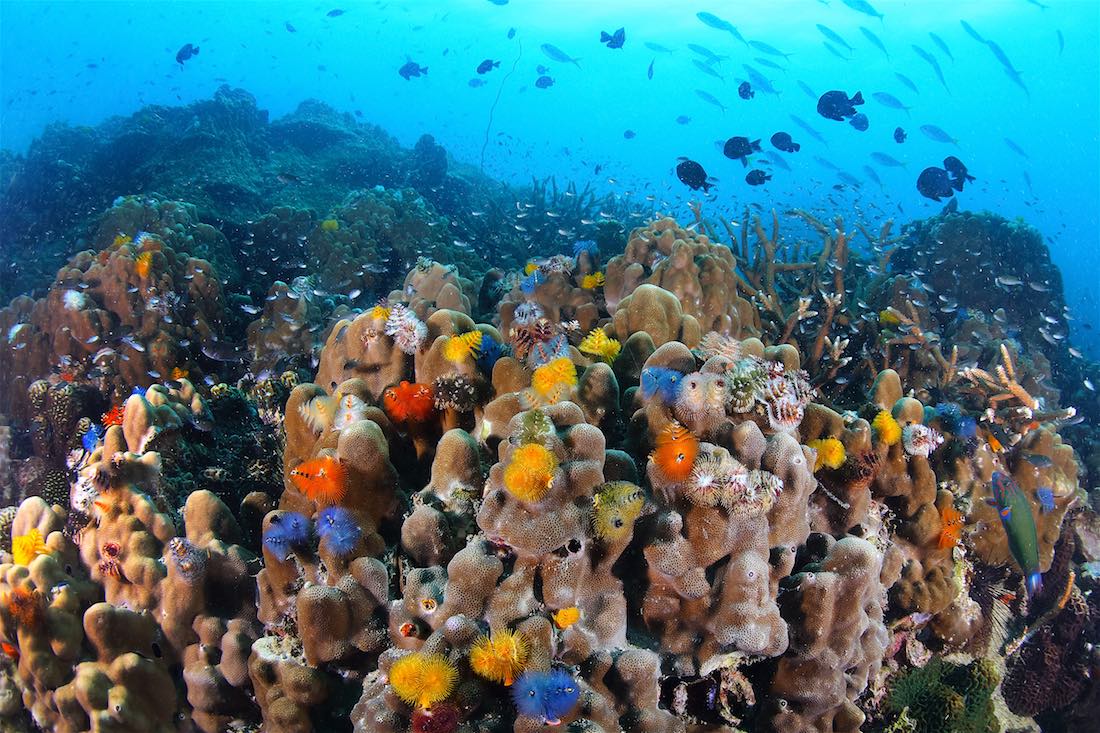 Coral Reefs Koh Tao
Of course Koh Tao is also blessed with over 8 kilometres of stunning Coral reef and incredible bio diversity at many of the shallow dive sites closer to shore.
Butterflyfish, Bannerfish and many of the smaller Grouper species are found in close proximity to the Coral reef, in addition to the Blue Ringed and Six Banded Angel fish.
There are several common species of Snapper around Koh Tao including Spanish Flag Snapper, Checkered Snapper and the Black Spotted Snapper.
Ambush predators such as Groupers tend to live at the bottom around corals and under rocks and are seen in large numbers.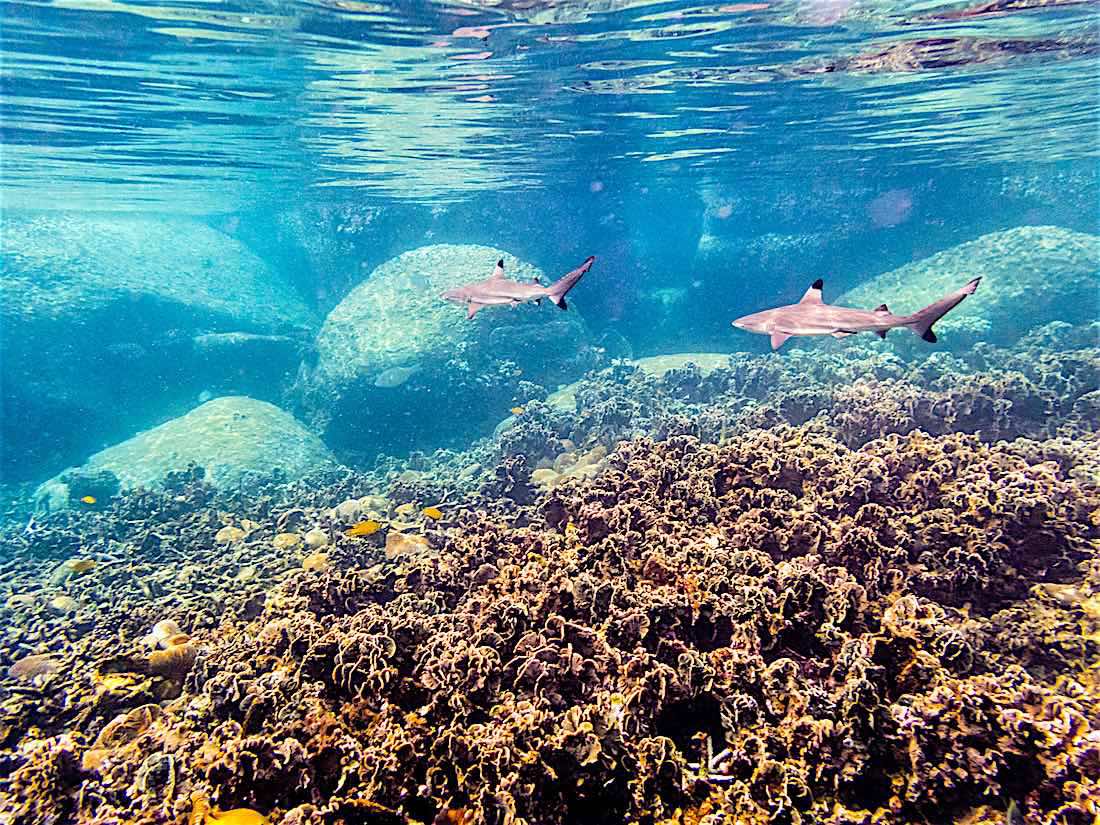 Koh Tao Marine Life – Black Tip Reef Sharks
The largest predators we see on the shallow Coral reefs are Black Tip Reef Sharks especially around the breeding season when many of the young sharks can be seen whilst snorkeling.
One of the most abundant fish around the Coral reef is the Algae feeding Parrotfish who spend their days grazing on the reefs and occasionally the Coral itself.
Around the shallow Coral reefs, you will also see Rabbit fish, Harlequin Sweetlips, Longfin Bannerfish and many other reef fish species.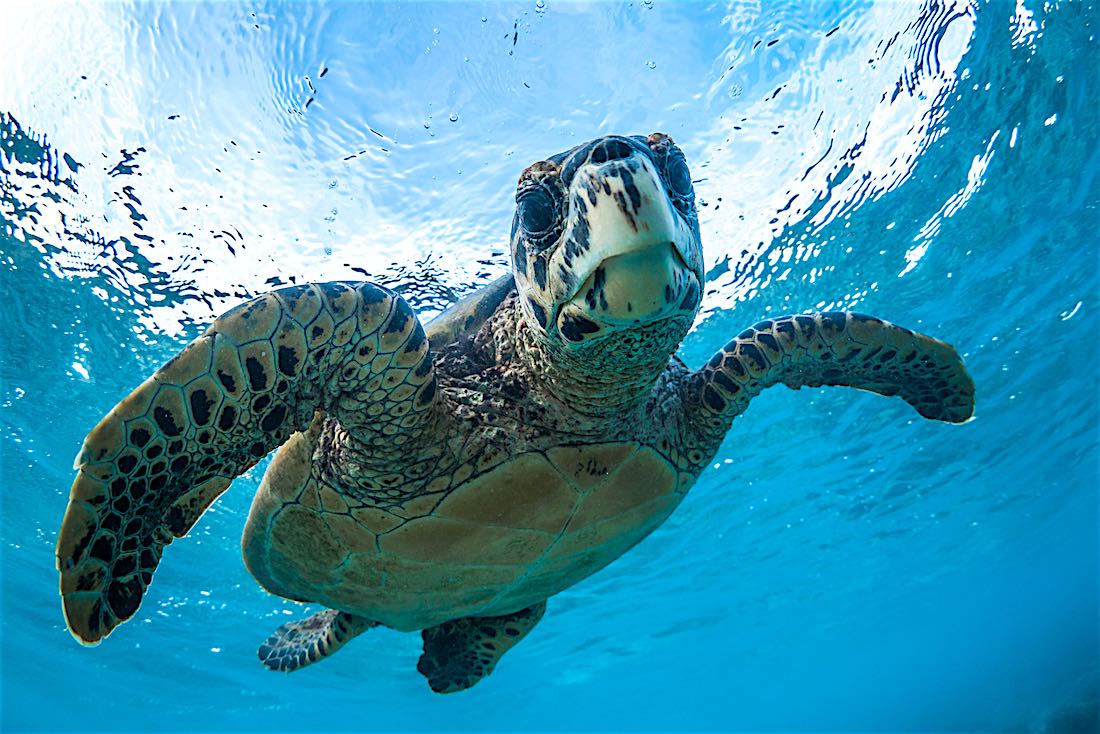 Marine Life – Koh Tao Sea Turtles
Koh Tao is also home to two of the seven endangered Sea Turtle species, the Green Sea Turtle and the Hawksbill Sea Turtle.
One of the largest and most diverse of the fish families around the Gulf of Thailand is the Wrasse family, with the Red Breasted Wrasse often seen hunting for small Crustaceans, Mollusks and Sea Urchins.
Koh Tao also provides Macro Photographers lots of opportunity to capture amazing footage and to fine tune their photography skills.
For avid Macro enthusiasts, you can expect to find various species of Nudibranch, Flatworm, Pleurobranchus (Sea Slugs) and Sea Hares.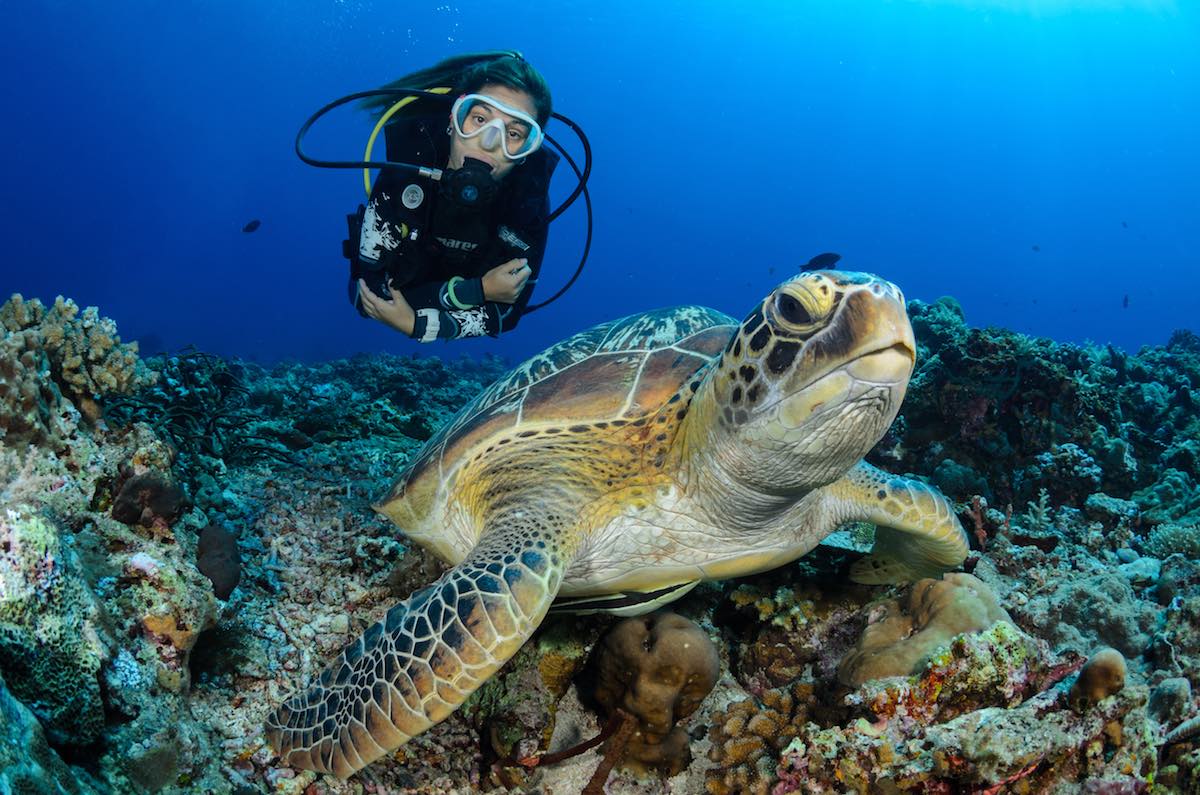 Underwater Photography Koh Tao
Underwater photography has experienced a surge in popularity and for enthusiasts, you may want to consider our Specialty course or join our fun diving trips if you are certified and ready to go diving.
Koh Tao provides the perfect opportunity for scuba divers and Ecologists to observe the many simple and symbiotic relationships that make up our complex Marine Ecosystem.
You can book any of the Black Turtle Dive diving courses, Scuba Diving Internships or fun diving adventure trips by sending us a message and providing us with your planned arrival dates.