South West Pinnacle Dive Site Koh Tao
Learn about South West Pinnacle Dive Site Koh Tao
South West Pinnacle dive site Koh Tao is one of the best deeper dive site locations and offers advanced divers an abundance of marine life and diversity
Location: 4 nautical miles south west of Koh Tao
Depth: Max 28m, Min 6m – Average 20m
Type of site: Seven (7) Granite Rock Pinnacles with a Secret Pinnacle
Level: Advanced Open Water diver
Conditions: Can have strong current and low visibility due to exposed location
Average Visibility: 2-20 metres
South West Pinnacles – Koh Tao
South West Pinnacles is often forgotten in the rush by scuba divers to visit Chumphon Pinnacle however, this dive site is as equally splendid and offers divers an unforgettable experience.
The dive site is made up of seven large granite rock pinnacles that are set in a circular shape, almost like it was built by a civilization from another age.
When conditions are good this dive site is magnificent however, due to its open ocean location approximately 4 nautical miles from Koh Tao, there is sometimes a current and visibility can be unpredictable.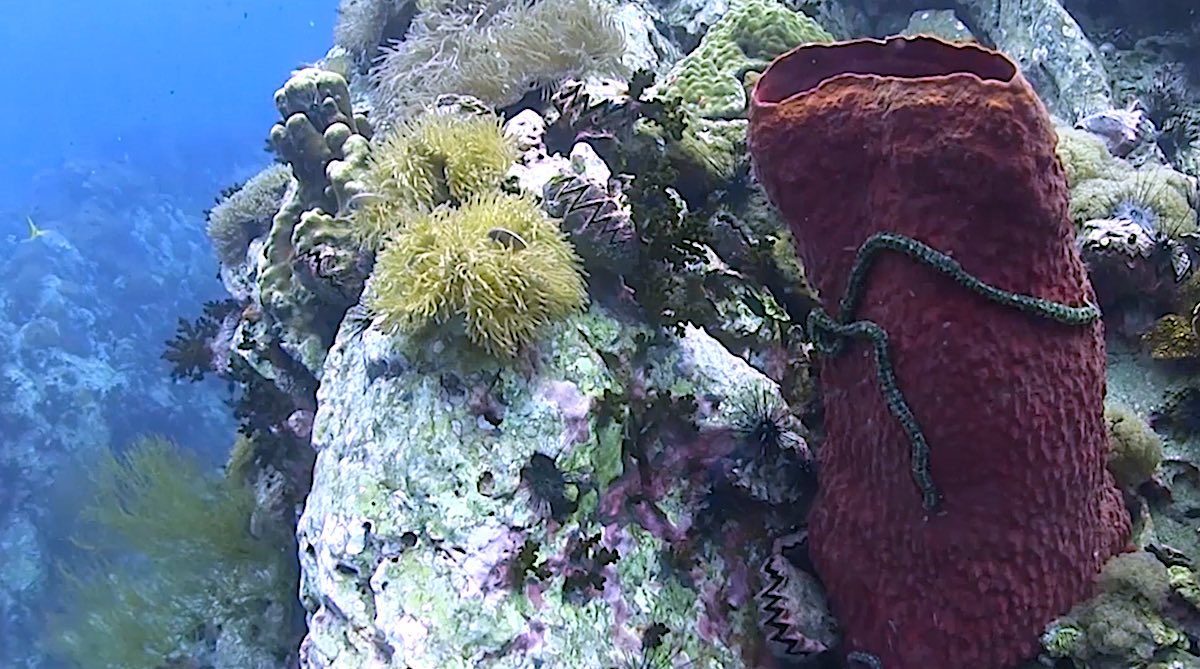 Open Ocean Dive Site
The top of the main rock pinnacle at South West Pinnacles is a great place to finish your dive off as it is covered in Sea Anemones.
If you look carefully into the many crevices and holes that provide shelter for various macro life, you will discover lots of small critters such as Boxing Shrimp, Dancing Shrimp and small Crabs.
This area alone is enough to keep an enthusiastic underwater photographer occupied with enough Macro to last a lifetime.
Look closely around the main pinnacle and you will find Bearded Scorpionfish and there are many different types of Grouper along with Bannerfish swimming around in pairs and of course, Titan Triggerfish.
Amazing Marine Diversity at South West Pinnacles
The huge rocks around the dive site have lots of Sea Whips, Gorgonian Sea Fans and Black coral growing upon them.
In between, you will see beautiful Red Harp coral growing in the sand at the bottom together with large Barrel Sponges in the deeper areas.
South West Pinnacles offers an abundance of marine life with large schools of One Spot and Yellow Lined Snappers, Rabbitfish and huge numbers of Yellow Tail Barracuda that will partially block out the sun.
There is also a lot of overhangs, holes and crevices where Blue Spotted Stingrays, Moray Eels and large Potato Cod will be hiding out.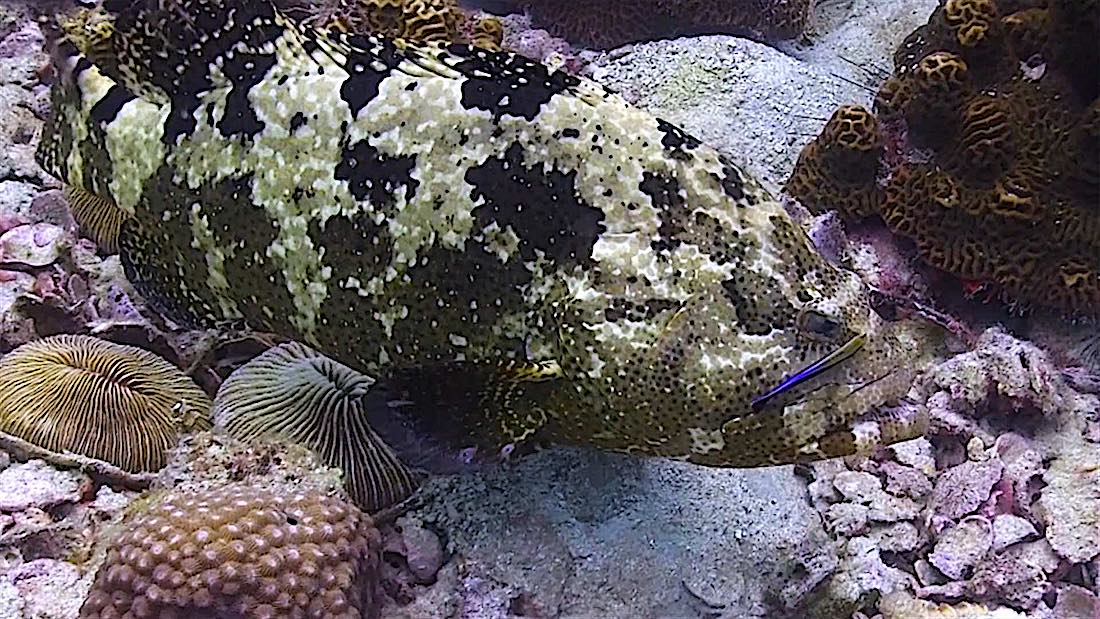 Perfect Dive Site for Specialty Divers
If you look out towards the deep blue, away from the rock pinnacles, you will see King Mackerel, Great Barracuda and Dog Tooth Tuna.
If you are Nitrox certified there is a secret pinnacle here, which is a 5-minute swim and should only be attempted in good conditions, south east off the south east side of the dive site.
South West Pinnacles dive site enjoys its fair share of Whaleshark sightings as are Brydes Whales who pass through occasionally.
Overall, South West Pinnacles is a great dive site for Advanced divers or Advanced specialty divers and is rated as one of the best dive sites on Koh Tao.