>
>

Divemaster Internship
PADI Divemaster Internship on Koh Tao
All Inclusive Koh Tao PADI Divemaster Internship
Our Divemaster Internship program gives you the opportunity to earn your first Professional level diving certification, working alongside the most experienced professional level development team in scuba diving.
Our pro level team has fine tuned our Divemaster Internship over the past 20 years and have certified thousands of PADI Divemaster candidates and PADI Dive Instructors.
Many of our professional level candidates have successfully gone on to senior roles within the scuba diving industry, including working for PADI.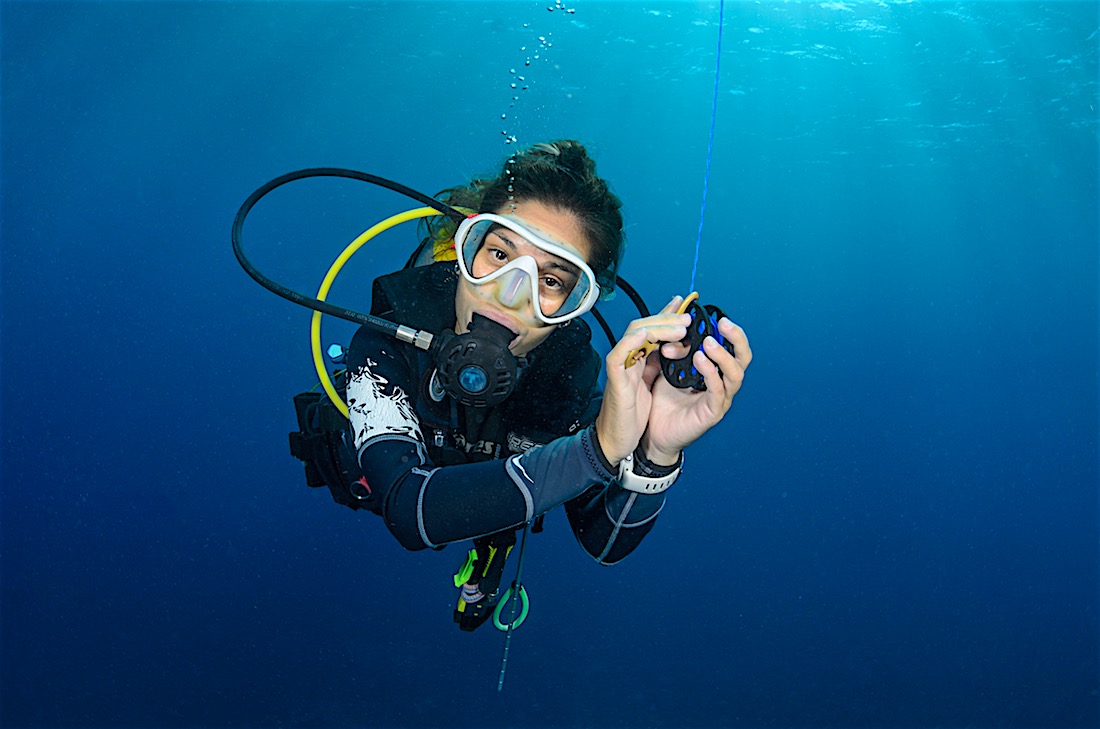 Learn to become a PADI Divemaster on Koh Tao
Our Divemaster Internship is an all-inclusive personally tailored program aimed at producing a high quality PADI Divemaster.
You will learn what it takes to become a successful Divemaster in the modern and highly competitive scuba diving industry.
You will hone and fine tune your professional level role model dive skills, learn how to demonstrate in-water skills to student level divers and perfect your rescue skill techniques and organizational skills.
What it takes to become a PADI Divemaster
As a role model Dive leader, a PADI Divemaster is expected to lead by example both in their attitude towards others, their profession and diving abilities.
As a PADI pro, a few of the character and personality traits you will need to demonstrate on a daily basis are:
A great attitude
Strong communication skills
Excellent Customer Service skills
Able to work as part of a team
Role model behaviour and diving skills (in and out of the water)
If you have answered yes to all of the above and have an interest in pursuing a change of lifestyle or career in scuba diving on a tropical island, we would like to hear from you.
Our PADI Divemaster Internship Package Prices
Full Cost: 84,500 baht (non divers – check our pricing page for more details)
PADI Courses Included in our Divemaster Internship
PADI Materials Included in our Divemaster Internship
PADI e-learning for Open Water, Advanced, EFR & Rescue courses
PADI Divemaster Digital Crewpak with Slate Pak
PADI Divemaster Digital Crewpak
Divemaster e-Learning
Encyclopedia of Recreational Diving
Digital Divemaster Slates
Digital DSD Cue Card
Digital e-RDPml (Recreational Dive Planner)
ReActivate e-Learning
Divemaster Slate Pak
PADI Laptop bag
PADI Instructor Manual with 3-Ring Binder
Divemaster Aquatic cue cards
PADI Logbook
All scuba equipment rental is included. However, there are pieces of required equipment that we include for you to keep.
Wrist slate & pencil

Compass

SMB & reel
Whistle
Black Turtle Dive T-shirt (Ocean Explorers | Marine Protectors)
Ceramic Line Cutter
Rescue breathing pocket mask
PADI Educational Materials & Certification Costs
First Year PADI Membership ($AUS 231)
Diving Medical
1 year 'DiveAssist ScubaMedic Classic (IDEC)' International Diving Insurance Cover
PADI Divemaster Internship Additional Extras Included
Buoyancy Lab Fluid Mechanics Workshop
To ensure your buoyancy is excellent and of an exceptionally high standard, we include Levels 1-3 of our unique Fluid Mechanics buoyancy workshop with all our Divemaster Internships.
Our Buoyancy Workshop Goals
Super fine tune your buoyancy
Perfect control and streamline your trim
Teach you advanced propulsion & manoeuvring techniques
Perfect your back finning
Teach you how to perform dive leadership quality descents and ascents
Reef Ecology And Conservation Training Program (REACT)
As a dive leader, you play a central role when it comes to promoting conservation and ocean well-being. It is very important that you understand how a coral reef functions and supports an entire ecosystem.
During our Reef Ecology And Conservation Training Program (REACT), you will learn about the marine ecosystem, coral reefs and the threats the coral reefs are facing and how our conservation efforts can truly make a difference.
We will also teach you a basic understanding of the marine life we see in the Indo-Pacific and specifically here in Koh Tao & the Gulf of Thailand. You will participate in one or more of the following conservation activities that we are conducting on a regular basis:
Reef Ecology & Coral Reef Presentation
Coral Watch Presentation
Introduction to fish and invertebrates species presentation
Fish and Invertebrate Identification dives
Coral Health monitoring survey dive
PADI Divemaster Internship Package Price: 84,500 baht
Already a Certified Diver?
Already Open Water Diver – 76,500 baht
Already Advanced Open Water Diver – 68,500 baht
Already Rescue Diver – 54,500 baht – Accommodation Option
Details of our PADI Divemaster Internship
At Black Turtle Dive we strongly believe that all our dive professionals should be able to demonstrate dive skills in a realistic manner, given the nature of the marine environment they will be working in.
To achieve this, we work closely with you through each part of our internship, so that you are able to complete the Divemaster skill circuit neutrally buoyant, which forms part of our unique fluid mechanics buoyancy workshops.
We believe staged skills should be conducted by our Dive Instructors in a manner that is realistic whilst maintaining a normal diving position.
Divemaster Skill Circuits – Neutral Buoyancy
Divers do not kneel on the sea floor to adjust a loose mask strap, it will be performed whilst swimming, neutrally buoyant and this is no different to how we ask our students to learn these important skills.
During your PADI Divemaster Internship you will assist our Dive Instructors who will be conducting all staged skills neutrally buoyant.
Our Divemaster Internship also includes our Reef Ecology workshops that are aimed at providing you with the necessary knowledge to understand how a Coral reef and Marine Ecosystem functions.
You will be taught about the different relationships between marine animals and the threats the Coral reef is facing.
Divemaster Internship – Marine Conservation
This way you can better inform your scuba divers about what they are actually seeing underwater and be able to answer any questions they may have.
Our ethos is that the more our student or certified divers know and understand about the marine environment, the more enjoyment they will get from their dives.
If our students and customers receive the correct information, the more likely it is that they themselves will become responsible marine protectors and aspiring marine conservationists.
Our Divemaster Internship is not only about diving, as the modern diving professional needs to understand the business of diving, just as much as they need to learn how to dive.
Travel the World as a PADI Divemaster
Located on beautiful Koh Tao, our Divemaster internship is an excellent personal development program for people that are looking for a structured educational program to further their diving knowledge, skills and experience.
Our extensive, flexible program provides you with a wealth of knowledge, learning, discovery, adventure and about the marine environment, your new ocean workplace.
Flexible Internship Program
Our PADI Divemaster Internship gives you the opportunity to meet people from all over the world and you will have lots of fun on your journey.
Completing our Divemaster Internship program means you will be trained to the very highest standards, giving you the additional knowledge and skills that will provide you with an edge in the industry.
Divemaster Program with High Training Standards
Once you complete our PADI Divemaster Internship, it will help to make you more employable and allow you to stand out from the rest.
For candidates who plan to work in the diving industry we include a resume workshop that gives best tips on what potential employers are looking for when they read a diving resume.
For candidates who prefer a less intensive program, our flexi-scheduling and student focused approach means you can enjoy the program whilst also exploring the beautiful island of Koh Tao.
A Change of Lifestyle & Career
Our PADI Divemaster Internship on Koh Tao is an excellent choice for non divers who really want a change in their lifestyle or for people who want to pursue a new career.
2020 was a challenging year for every industry around the world and the scuba diving industry was affected by the restrictions on international travel.
Of course, as the world adapts and recovers, new opportunities will present themselves and it is now a great time to either re-train or engage in diver training courses in anticipation of a return to normal international travel.
Entry Requirements Thailand
Thailand now offers additional entry options via the new STV visa for individuals who want to spend time in Thailand and they are locally extendable up to 9 months in 3 monthly increments.
To enter Thailand as a visitor or for training purposes, you can expect there to be an additional initial cost for accommodation and/or quarantine for 2 weeks.
Once quarantine is complete, you can move on to your pre-designated accommodation and if you are one of our Divemaster candidates, Koh Tao is your next stop. You can read more about quarantine and book accommodation using the government approved Ascend Travel website.
Living Costs Koh Tao – Divemaster Internship
As a Divemaster candidate on our Internship program, you will be staying with us for some time and Koh Tao provides you with many social activities and alternative things to do for times when you are not in training.
How long you stay with us depends on how flexible you want your training schedule to be and what your plans are for the future.
Our Divemaster Internship package cost covers all the training courses, additional workshops, PADI materials and certification costs.
Outside of these costs, you will need to consider the type of accommodation you want to stay in and living expense costs, such as food, mobile phone, scooter rental and any other social event costs.
Planning for Cost of Living on Koh Tao
If you are a non diver and in training with us, then you need to plan your living expense costs for months ahead.
A good idea and one that we often advise our Divemaster and Diving Instructor candidates, is to set yourself a monthly budget to live on and then you can calculate an approximate cost for the length of your planned stay.
Based on experience an approximate cost to live on Koh Tao comfortably is around 25,000 baht a month, unless of course, you have an extravagant social side and your costs will increase accordingly.
Divemaster Internship Koh Tao – Putting it All Together
If you are a non-diver aspiring to become a PADI Divemaster, you will need to pass all the training courses and meet the performance requirements to enrol on the Divemaster course with a valid EFR certificate and a minimum of 40 logged dives.
All your training dives from Open Water to Divemaster are included and on top of that you receive an additional 30 dives to use throughout your stay to get you comfortably to that 40 dives mark.
To be certified as a PADI Divemaster you will need to have logged a minimum of 60 dives, which is easily achievable once you start your Divemaster training dives after your course orientation. As mentioned above, all these training dives are included within your package.
PADI Specialty Courses as a Divemaster Candidate
Most of our Divemaster candidates also sign up for several of our PADI Specialty courses such as Deep, Wreck, Nitrox and the Underwater Navigator specialty courses.
Specialty courses significantly add to your diving resume, experience, knowledge, fun and adventure as you advance through our course set on your journey to becoming a more competent and confident scuba diver.
PADI Divemaster Internship – Explore Koh Tao
Our PADI Divemaster Internships are action packed, adventurous, exciting and full of fun and learning, so what about Koh Tao?
In between diver training Koh Tao provides you with a multitude of leisurely activities and the only difficulty you will have, is the need to fit it all in.
With a sub tropical climate and set daylight hours every day, you know that you need to be on the west coast for the daily sunsets.
Amazing Koh Tao Sunsets
Considering Koh Tao is only 7 kilometres in length and approximately 2 kilometres wide, on a scooter, this means you can reach anywhere within 15 minutes.
You can choose from a range of locations on the many beaches, high up on a viewpoint or relaxing at one of the many beachside cafés and restaurants.
At many of the beaches around the island you can Kayak, Paddleboard, swim, snorkel or just relax and think about your next diver training session.
Things to do on Koh Tao
For evenings, there are an abundance of bars and restaurants, live music and DJ venues for you to make new friends and discuss scuba diving or put the world to rest.
Koh Tao breathes scuba and if you are looking for the perfect destination to find adventure, a new skill-set and create new international friendships, send us a contact form for more information.
Frequently Asked Questions
What is the cost of a Divemaster Internship on Koh Tao?
The cost ranges from THB 54,500 to THB 84,500, depending on your current certification level.
Our Divemaster Internship include all PADI fees, materials and certification costs and many extras like our Buoyancy LAB and Ecology workshops.
We also provide you with basic equipment that is needed to perform your duties as a PADI Divemaster, such as SMB and compass.
Additional costs you will have to factor in are for accommodation, food & drink, social life, possible scooter rental and visa and travel costs.
How long does a Koh Tao Divemaster Internship take to complete?
Our Divemaster Internship takes between 4 weeks to 12 months to complete.
Our program is very flexible and is catered to your needs and personal preference. You can take it as slow or fast as you like and we offer candidates a flexi-scheduling system to suit their own travel itinerary and personal circumstances.
At any given time, each Divemaster internship candidate is at a different stage of their training. Whilst all the courses have to be completed to meet all the performance requirements, a Divemaster Internship offers you greater control over the schedule.
What is a PADI Divemaster Internship on Koh Tao?
Our PADI Divemaster Internship includes all courses and certifications needed to get from your current diver level to Pro Level as a PADI Divemaster.
Regardless of your current level of training, our comprehensive Divemaster Internship offers you the perfect opportunity to explore your passion or interest in the underwater world.
Koh Tao is the perfect location to learn to scuba dive and progress through the PADI courses curriculum at your own pace.
PADI Divemaster Internships include a combination of courses, with lots of added extras, such as our Buoyancy LAB and Coral reef Ecology workshops.
Can I start a PADI Divemaster Internship as a complete beginner?
PADI Divemaster Internships are available for beginners and divers that already hold a scuba diving certification.
For beginners, your first step would be to become a PADI Open Water Diver before continuing your education with the Advanced, EFR and Rescue Diver courses and then continuing with your Divemaster training.
We offer all-inclusive packages catered to your needs and aspirations and they include all PADI fees.
Our Divemaster Internship offers candidates flexible course scheduling, world-class training and serious adventure and fun.
Where is the best place for a PADI Divemaster Internship in Thailand?
Koh Tao is regarded as the best location in the world for scuba diver training, which includes recreational and professional level training.
Training standards are exceptionally high on Koh Tao with some of the most experienced Instructor trainers and PADI Course Directors in the world.
PADI Divemaster Internships offer candidates a huge choice in training modalities to help candidates achieve their most ambitious personal scuba diving goals.
Do I need my own diving equipment for a PADI Divemaster Internship?
You can use rental equipment with the dive center throughout your course, although we do recommend having some of your own basic equipment.
In particular, having your own fins, mask, snorkel and dive computer as a minimum will be a lot more convenient and comfortable during your Divemaster training.
We include some equipment in the package that is required for professional divers, such as a cutting tool, rescue breathing mask, SMB & whistle.
If you want to purchase your own scuba set, we offer a discount on any purchases through our retail store.
Is the Koh Tao Divemaster Internship an all-inclusive package?
Our Divemaster Internship includes all PADI fees, materials and certification costs.
On top of this, we include your first year PADI membership fees (AU$ 220), 1-year Pro Level dive insurance and we cover the cost of the diver medical check-up.
Cost of living is not included in our Divemaster Internship package price but we can assist you with with suitable long-term accommodation on the island.
Is accommodation included in the Divemaster Internship Cost on Koh Tao?
Accommodation is not included in the base price, although we can offer you a few discounted nights at Ananda Villa while we help you search for suitable long-term accommodation on the island.
Most guesthouses will offer monthly rentals that range from THB 6,000 – 25,000 per month and in the cheaper price range you will have a fan-based room with hot shower and perhaps a fridge and TV.
In the higher price range, you will have a full-service A/C cooled house, potentially with a shared swimming pool.
If you need any assistance with finding long-term accommodation during your Divemaster Internship, send us a message and we can help.
Can I find work after my Divemaster Internship on Koh Tao?
Our Divemaster Internship is designed to develop your skills and ability into a competent dive pro.
Our program is more extensive than the minimum certification requirements as set out by PADI Standards.
We include additional workshops in our Divemaster Internship that will be beneficial to your future as a dive professional working within the diving industry, which will give you a head start when looking for employment after certification.
Thailand has a bustling dive industry and there is a constant requirement for successful Divemaster candidates with the right attitude.