No Name Pinnacle Dive Site Koh Tao
Learn about No Name Pinnacle Dive Site Koh Tao
No Name Pinnacle on Koh Tao is a deep dive site due west from Twins Pinnacles and provides scuba divers with an excellent drop off with lots of marine life.
Location: 200 metres west of Twins
Depth: 14-30 metres
Type of site: Granite Rock Pinnacle
Level: Advanced Open Water diver
Conditions: Visibility can be poor with current
Average Visibility: 2-10 metres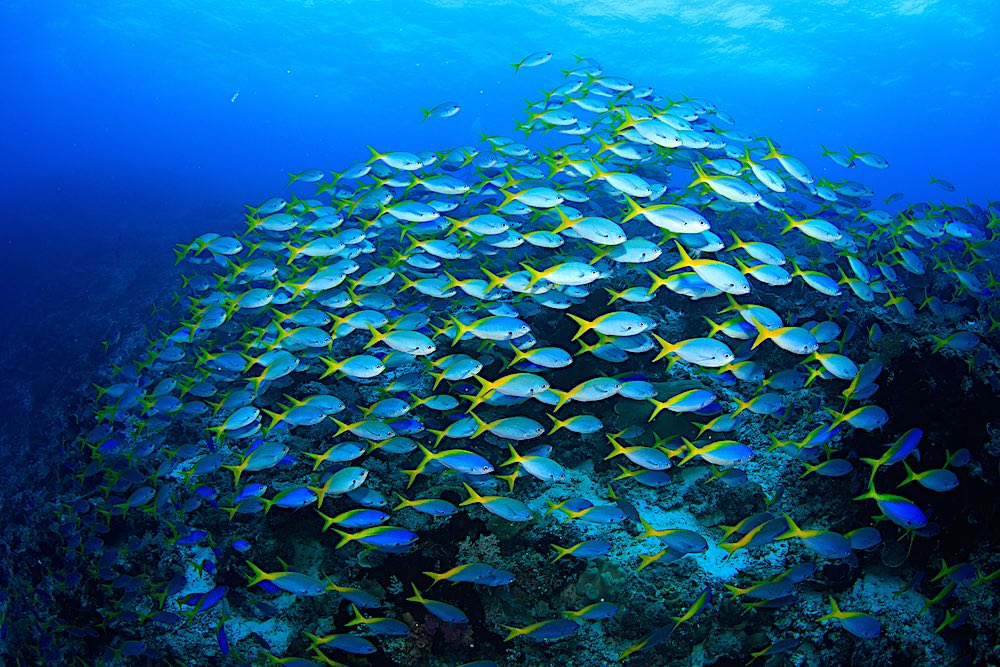 Koh Tao – No Name Pinnacle Dive Site
No Name Pinnacle is not visited as often as it could be by scuba divers even though it is only 200 metres from the very popular Twins Pinnacles.
No Name Pinnacle is the deep dive site of choice during the north east monsoon that occurs during the later months of the year, as it is the only partially protected deep dive site around Koh Tao.
During the rest of the year this site is rarely dived and provides experienced divers with an opportunity to do a drop off dive, then after exploring No Name they can swim the 5 minutes or so across the sand east and into Twins.
Large Granite Rocks – No Name Pinnacle
No Name Pinnacle is made up of large granite rocks with a large crack between the main pinnacle that provides a fun swim through.
The dive site starts at approximately 14 metres below the surface and hits sand around 20 metres on the east side.
On the west side, the sand continues out a little deeper and there are a few smaller rock pinnacles lying at around 25 metres depth on the way out to the maximum depth of 30 metres in the sand.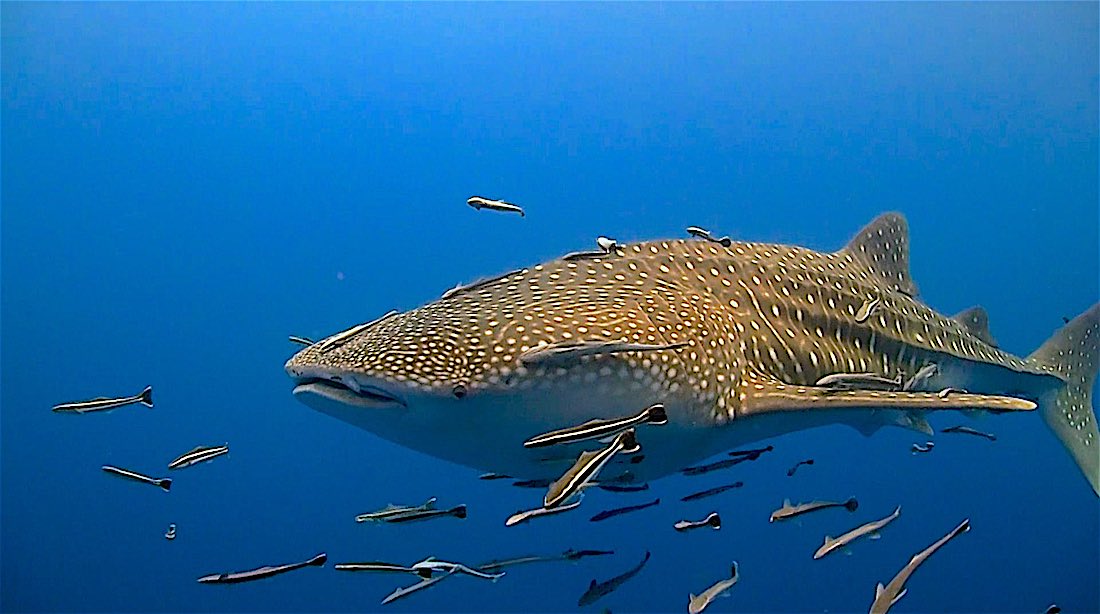 Moray Eels & Jenkins Whipray
It is not uncommon to see a Jenkins Whipray out west at the deeper part of the site resting in the sand.
Look closely on the main pinnacle that is home to Scorpion fish and Moray Eels and you will find the usual reef fish residing at No Name including several species of Grouper.
No Name Pinnacle offers a healthy variety of marine life and due to its geographical position and depth near to Koh Nang Yuan, we occasionally see large pelagic species passing through.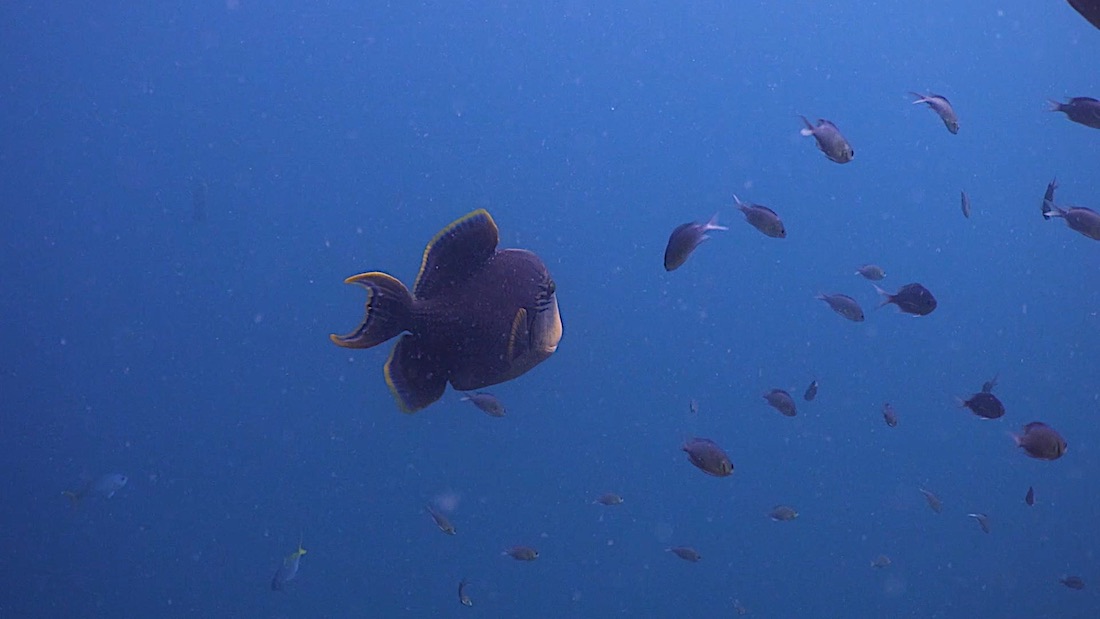 No Name Pinnacle – Passing Pelagic Fish
If you swim around the pinnacle, keep checking towards deep water as you may see Queenfish, Narrow Barred Spanish Mackerel, Cobia, schools of Rainbow runners and if you are very lucky a Black Marlin.
No Name Pinnacle dive site also welcomes seasonal Whalesharks and they can pass through or circle back to investigate the bubbles created by scuba divers.
As you navigate east into Twins Pinnacle, you get the opportunity to search around in the sand where you may find Bent Stick Pipefish or the occasional Seahorse.
No Name Pinnacle is an excellent and fulfilling dive following the drop-off and descent into deeper water and finishing off in shallower water at Twins Pinnacle dive site.