Buoyancy World Dive Site Koh Tao
Learn about Buoyancy World Dive Site on Koh Tao
Buoyancy world dive site on Koh Tao is located off the west coast of Koh Nang Yuan island and is an artificial dive site started by the local community.
Location: West coast of Koh Nang Yuan
Depth: Max 16m, Min 10m – Average 10m
Type of site: Artificial Dive site
Level: Open Water Diver
Conditions: Flat almost all year with very little current
Average Visibility: 5-20 meters
Discover Buoyancy World Dive Site
Take a short swim north of Twins pinnacle and you will discover Buoyancy World, another great example of many Artificial dive sites on Koh Tao.
Buoyancy World is an island wide community project funded, developed and deployed by the local community on Koh Tao, the local government and local businesses.
Buoyancy World concept was to create a scuba diving specific training dive site to take pressure off the natural coral reef.
The location is very close to Twins Pinnacle was a deliberate choice as Twins is the busiest dive site on Koh Tao.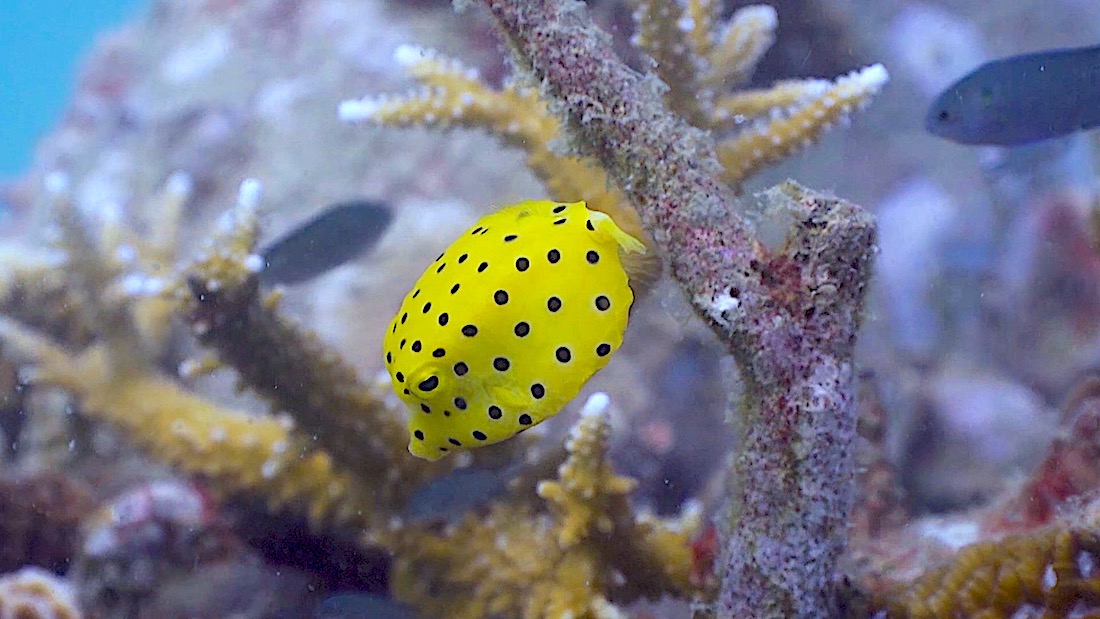 Buoyancy World Artificial Dive Sites
Another aim of the Buoyancy Word project was to create a new habitat for marine life and an environment for corals to grow and thrive.
We designed and built artificial structures such as a giant octopus and sharks, turtles and fish from concrete and placed them on the sandy bottom.
Tunnels, hoops and an obstacle course where added later to give divers the opportunity to practice and fine-tune their buoyancy without the fear of damaging delicate marine life.
Buoyancy World dive site is popular with Diving Instructors who bring their Open Water and Peak Performance Buoyancy students across from Twins Pinnacles.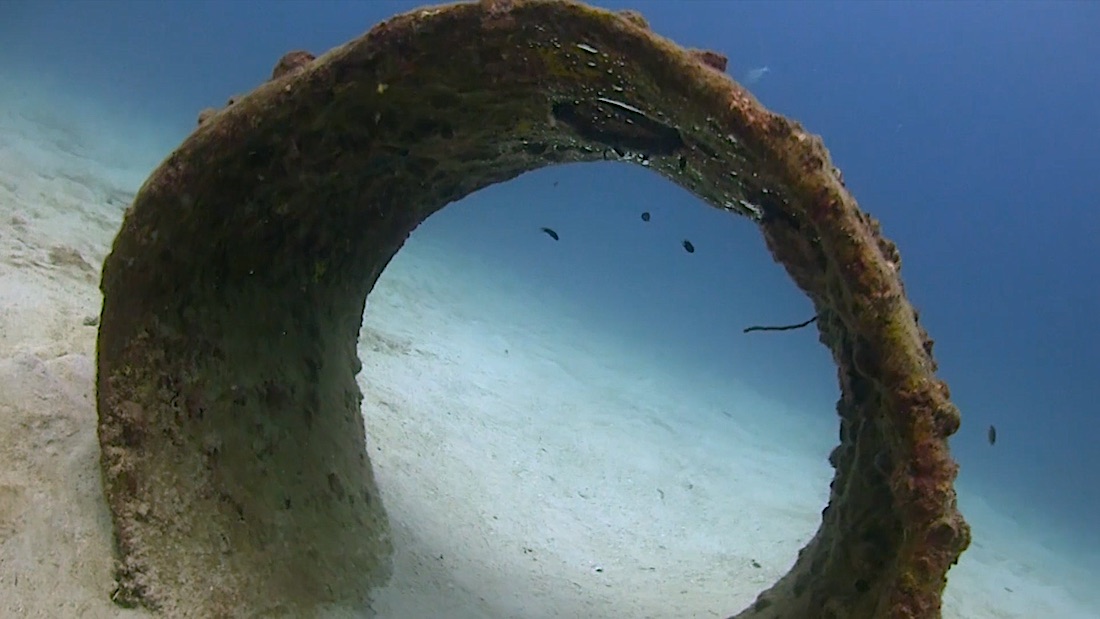 Buoyancy World Coral Nurseries
There are coral nurseries here that have been a great success, overgrowing their original structure with lots of healthy staghorn, surrounded my marine life.
The depth at Buoyancy World ranges from 10-16 metres deep and the dive site has undoubtedly attracted a lot of marine life to the area.
You will see a host of your favourite Koh Tao reef fish at this dive site including Batfish, Red Breasted Splendor Wrasse, Yellow Spotted Goatfish, Moon Wrasse, Parrotfish and Juvenile Sweetlips
Buoyancy World is more of a training dive site but for marine conservation minded divers that are intrigued, it is well worth integrating Buoyancy World into your Twins dive plan.