Shark Island Dive Site Koh Tao
Learn about Shark Island Dive Site on Koh Tao
Shark Island dive site Koh Tao is located off the south coast and is an excellent dive site with abundant marine life and best suited to advanced scuba divers.
Location: Less than 1 km off the south east tip of Koh Tao
Depth: Max 28m, Min 0m – Average 14m
MV Trident: Max 36m
Type of site: Small Granite Rock island
Level: Advanced Open Water diver
Conditions: Can have a strong current due to exposed location
Average Visibility: 2-30 metres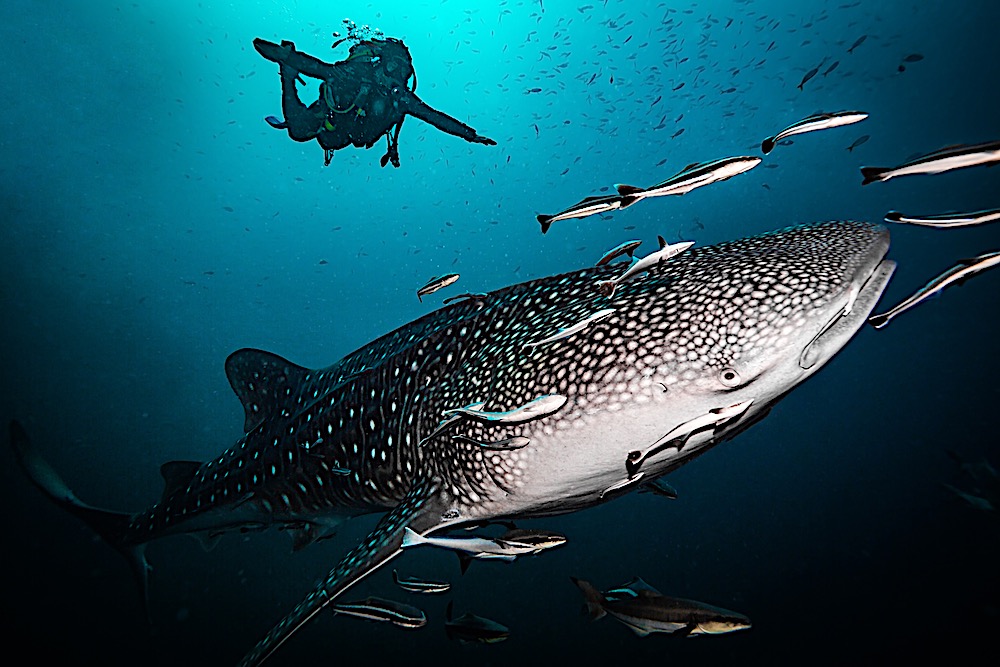 Shark Island – Stunning soft Coral & Fauna
Shark Island is an uninhabitable granite Islet made up of lots of very large rocks that rise over 10 metres out of the water and down to 15 metres underwater.
Lying less than a kilometre from the south east coast of Koh Tao, the island gets its name from the part of the island above water that resembles the dorsal fin of a shark.
One of the few dive sites around Koh Tao where a strong current can mean a change of dive site, on a good day Shark Island is absolutely stunning with lots of color and marine life.
Stunning Color & Marine Life
You will discover Purple soft tree corals, hard corals, large Gorgonian fans, Whip corals, Barrel Sponges and Brain Corals, interspersed across large boulders that make up the majority of underwater terrain.
The boulders meet sand between 15 & 18 metres with outlying rocks off the main dive site and then descend down to 26 -28 metres off the south east end of the site.
Deeper still and lying due south from Shark Island lies the MV Trident, an ex-steel hulled German coastguard vessel and a former technical diving boat.
MV Trident was sank in September 2010 and lies in 36 metres of water and this area often has a strong current, which combined with the depth of this wreck is not suited to inexperienced divers.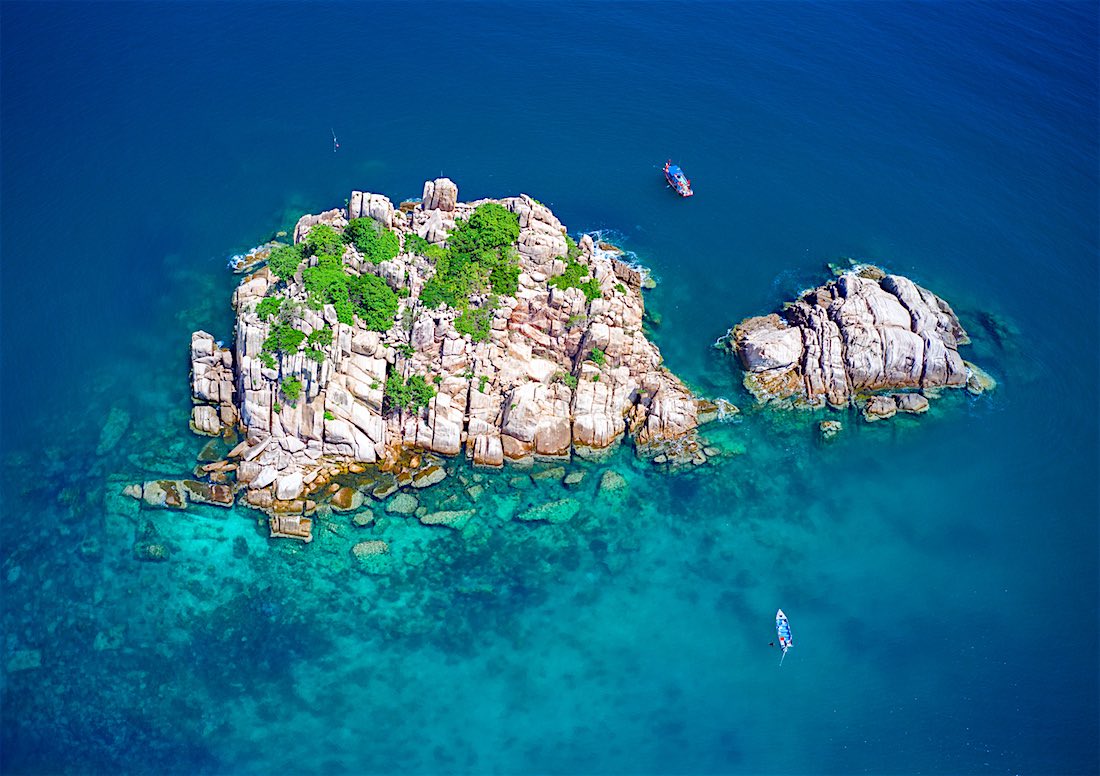 MV Trident Technical Dive Koh Tao
MV Trident is suitable for nitrox certified divers who have deep dive training and experience and the wreck is often used for entry level Tech training dives.
The granite rocks all around Shark Island are home to a variety of Nudibranch and Wart Slugs, whilst Blue Spotted Ribbon Tail rays shelter under outcroppings, Moray Eels stare at you as they emerge from holes formed between rocks.
Shark island boasts an abundance of reef fish including schools of Black Cap Butterfly fish that swim busily around the reef picking at Coral polyps.
Shark Island – Uninhabited Granite Rock Islet
You will find Sea Anemones and hundreds of Damsel fish swimming around the Table corals feeding on Algae and if they are lucky a small crustacean or two.
You can also see the beautiful Scribbled Filefish at Shark Island and also be aware of Titan Triggerfish in the vicinity.
Harlequin Sweetlips hide in the shadows of the larger boulders together with inquisitive Batfish that cruise past slowly without a care in the world.
Shark island dive site also offers divers with large schools of Yellow Tail Barracuda that sparkle in the light as the sun reflects off their silver scales.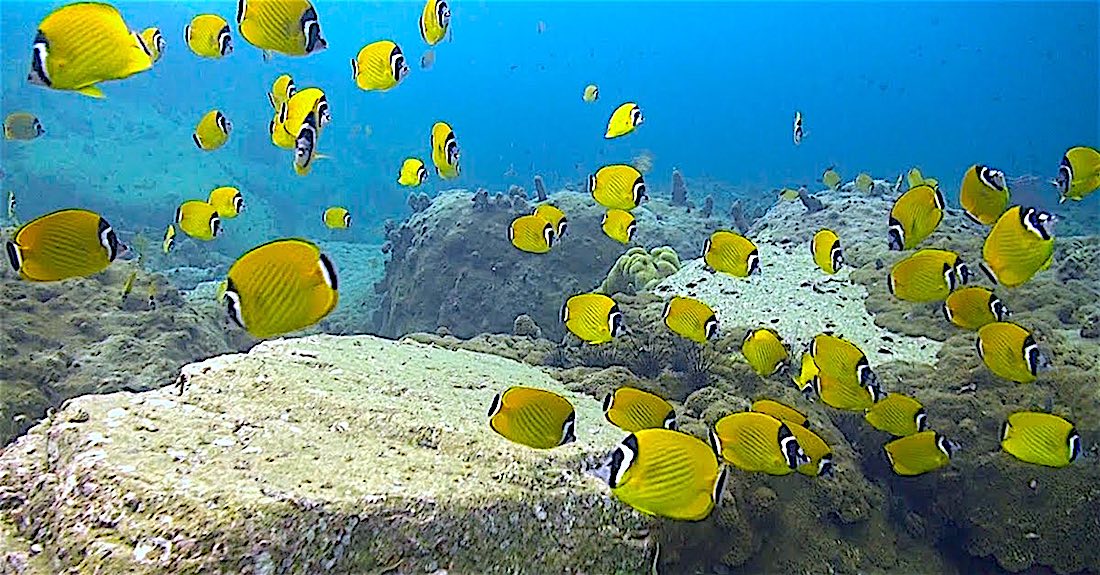 Whalesharks at Shark Island
This area is frequently visited by local Sea Turtles and it is a great place to see a Whaleshark during the season.
Shark Island is most definitely a dive site that is suited to Advanced divers, especially, if the conditions are not ideal.
Although the dive site is not known for training dives, it does offer good depth for Deep training and is perfect for Fish ID or an Underwater Naturalist dive and should make the list of every diver who books a fun diving package.