Tropical Island Koh Tao
Learn to Scuba Dive on Koh Tao
Koh Tao is the smallest of the three islands that make up the Samui Archipelago. It is also the least developed and the last of the three islands to become so popular with tourists.
The island itself is situated 70 kilometres from the mainland and is small compared to its larger neighbours at only 7 kilometres in length from its northern tip at Mango Bay to Chalok Baan Kao in the south.
White Sandy Beaches
The rugged coastline is made up of white sandy beaches and bays and in places is strewn with granite rocks and large boulders.
A tropical green jungle covers the elevated land with dozens of natural panoramic viewpoints looking out across the sea in all directions.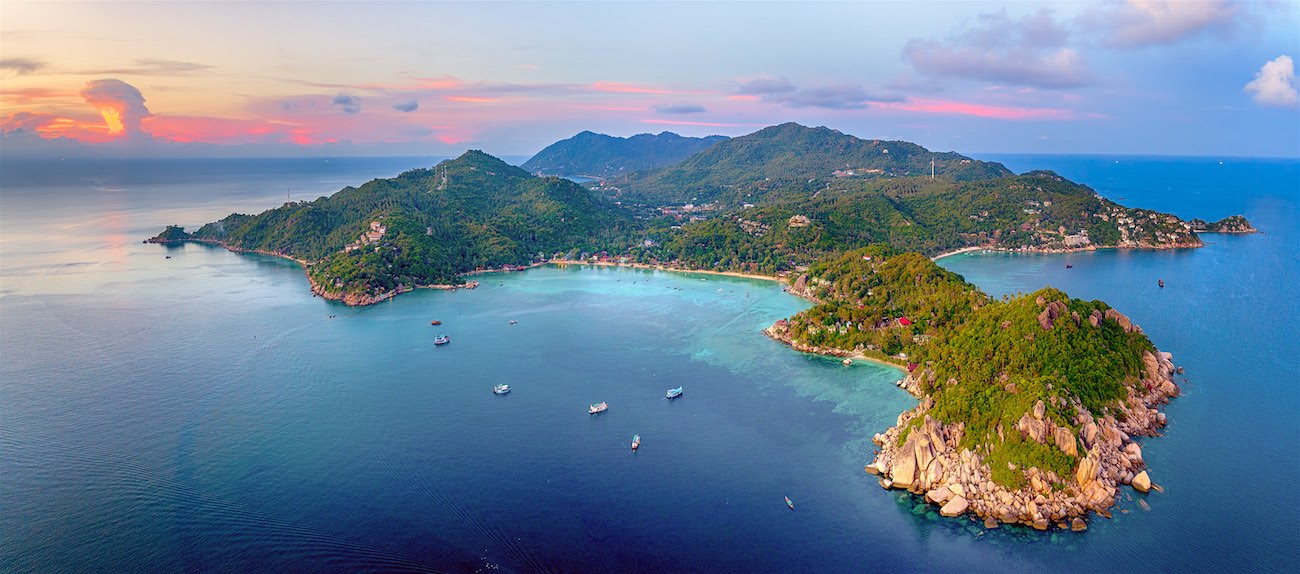 A Brief History of Koh Tao
The island was used as a political prison from 1933 until a royal pardon freed all the prisoners in 1947. Before this time the island was uninhabited.
King Chulalongkorn – Rama V visited Koh Tao in 1899 and inscribed his initials on a large rock at Laem Jor Por Ror on the southern end of Sairee Beach, which is still in place today and is a place of worship for local people and visitors.
The first settlers on Koh Tao were a mixture of fisherman and farmers, arriving from Koh Samui in 1947, with others following over the next 6 – 7 years, mostly from Koh Phangan to claim land.
They enjoyed a simple life of fishing in addition to farming the land for rice and harvesting of coconut plantations.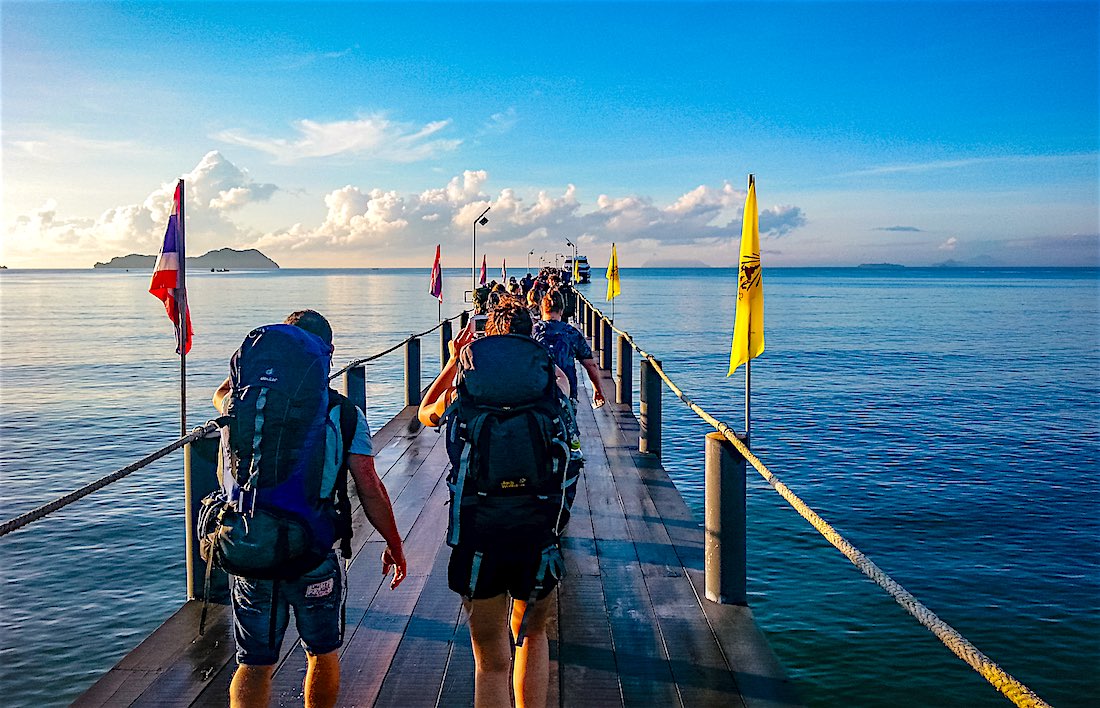 First Foreign Visitors to Arrive on Koh Tao
The first foreign visitors from Europe started to arrive on Koh Tao by fishing boats in the late 1970's and discovered a pristine untouched paradise both above and below the surrounding tropical sea.
By the mid to late 1980's dive centres from Koh Samui started visiting Koh Tao on their small boats to scuba dive often staying overnight, sleeping on their boats or camping onshore.
They were amazed at what they discovered, with many of the dive sites offering a kaleidoscope of colour, abundance of marine life and it was a scuba divers paradise.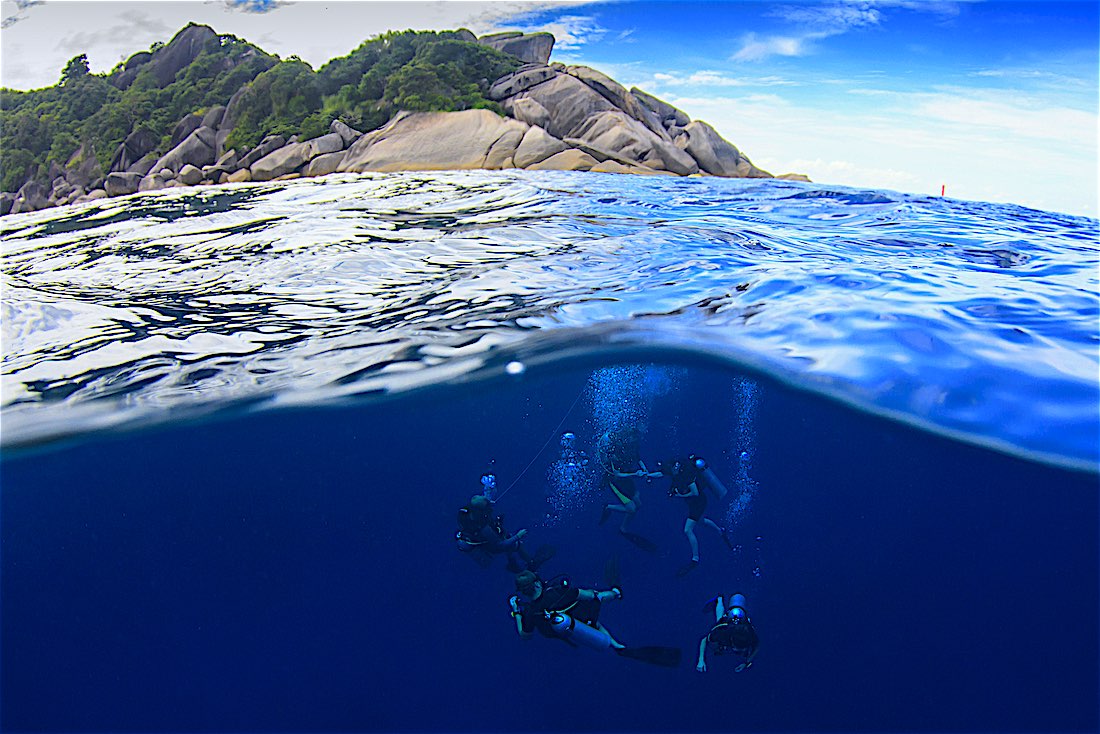 Scuba Diving on Koh Tao
The first Koh Tao diving centers opened in the early 1990's and Koh Tao evolved from being a local economy of fisherman and farmers to a popular transit stop on the south east Asian backpacker trail.
As word got around, it wasn't long before backpacks where replaced by flashbacks, suitcases and the old wooden ferries became modern, high speed catamarans.
Amazing Marine Life
Today Koh Tao is known as one of the most beautiful islands in the world with a sub tropical climate, a warm sea and is surrounded by 8 kilometres of coral reef with a year round scuba diving calendar.
Annually Koh Tao attracts over 400,000 tourists from every corner of the globe, who visit the island to enjoy lazy beach days, learn to scuba dive, swim and snorkel or indulge in the many social activities available.
Although known as a scuba diving mecca with some of the most experienced PADI Course Directors and Instructor trainers in the world based on Koh Tao, there is so much more available to visitors than scuba diving.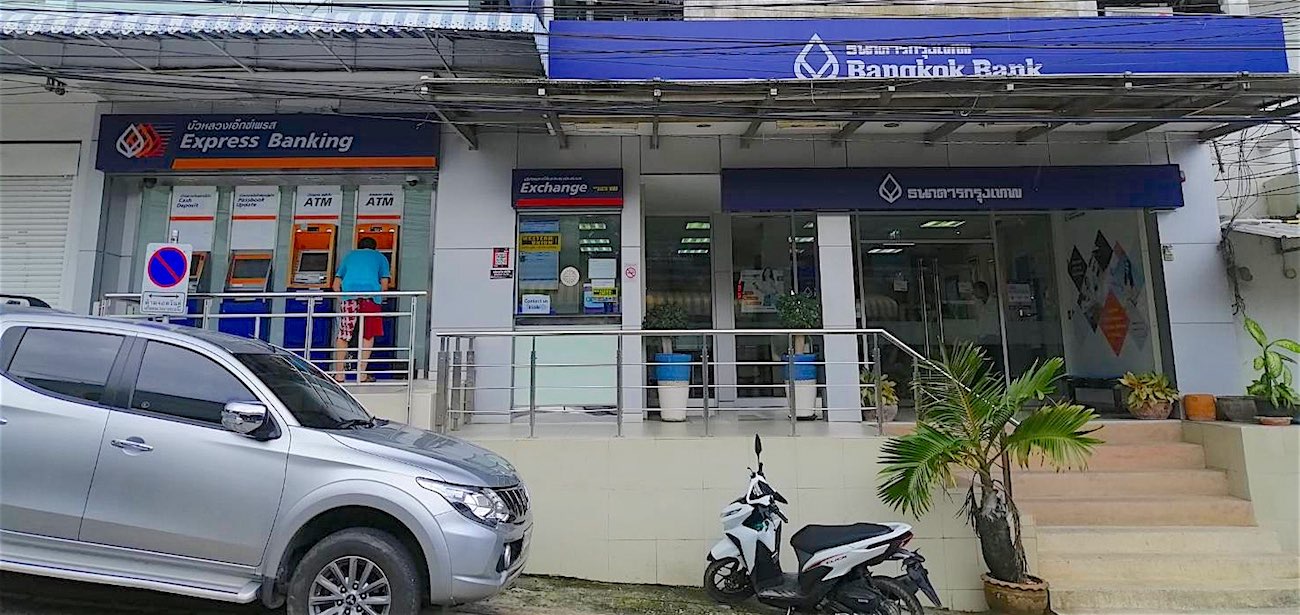 Modern Amenities on Koh Tao
Whilst retaining an idyllic charm, Koh Tao has adapted to the needs of foreign travellers with modern 5 star resorts, new concrete road infrastructure and modern tele-communication systems.
Thailand telecoms providers operate fast networks, even on the high speed boats that cross the sea to reach here, in addition to fast WIFI available in almost every venue on the island.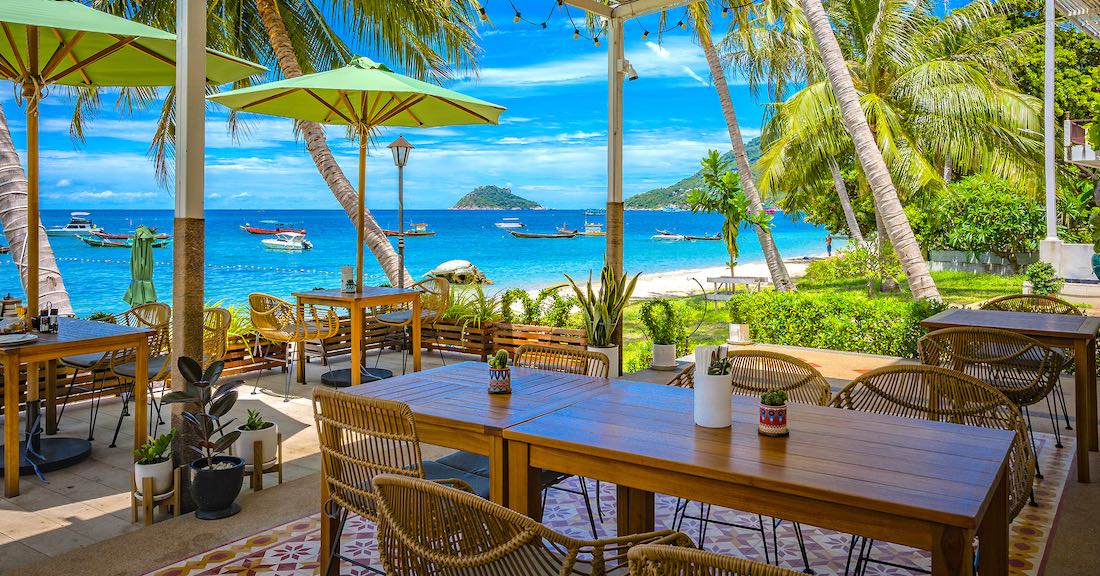 Lots of Things to do
With many from the expat community having lived on the island for over 25 years, many local businesses reflect western tastes, including restaurants, bars, adventure and sports activities.
Local shopping is more than adequate with mini supermarkets, grocery shops, food stalls, along with essentials such as, pharmacies, banks, ATM's, medical services, a local hospital and some popular branded clothing.
For more mainstream international brands, deliveries to Koh Tao from all over the world take a matter of days with courier deliveries taking place daily across the island.