Banks & ATM Machines on Koh Tao
Koh Tao International Banking Services
Koh Tao caters to the financial needs of international travelers with three bank branches and many ATM machines located across the island.
Services include international bank transactions, money exchange services and both credit and debt card services.
Whilst there are many ATM machines to withdraw cash located in different places around Koh Tao, for international transfers, you will need to visit the bank branch itself.
The two main bank branches on Koh Tao are located in the main town of Mae Haad and they currently operate during normal office hours.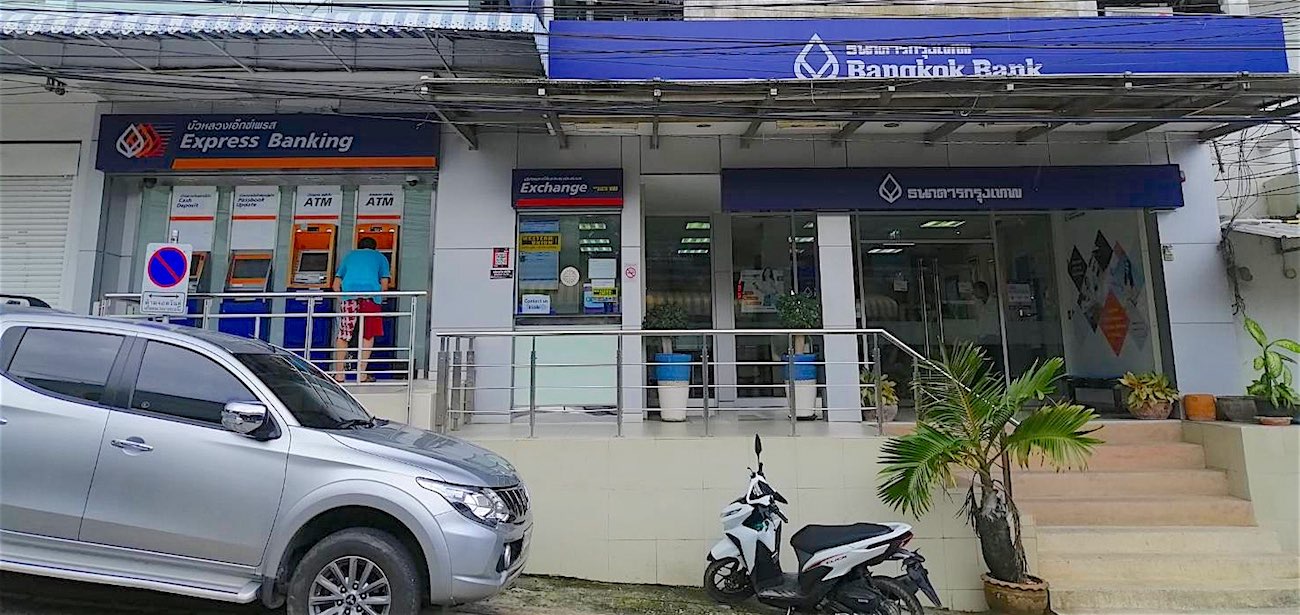 Bangkok Bank Koh Tao
Bangkok Bank is situated at the top of the down road, which is located next to the main Post Office on Koh Tao.
As you turn off the main North to South road in Mae Haad into the down road, you will see the branch on your left hand side.
There are several ATM machines outside the bank and an exchange counter that is open a little later than the branch itself, with normal banking hours from 9am to 5pm and the money exchange open until 7pm. *times can vary
Koh Tao offers money exchange services in various places across the island and you will need to check the exchange rates they offer before conducting these independent transactions.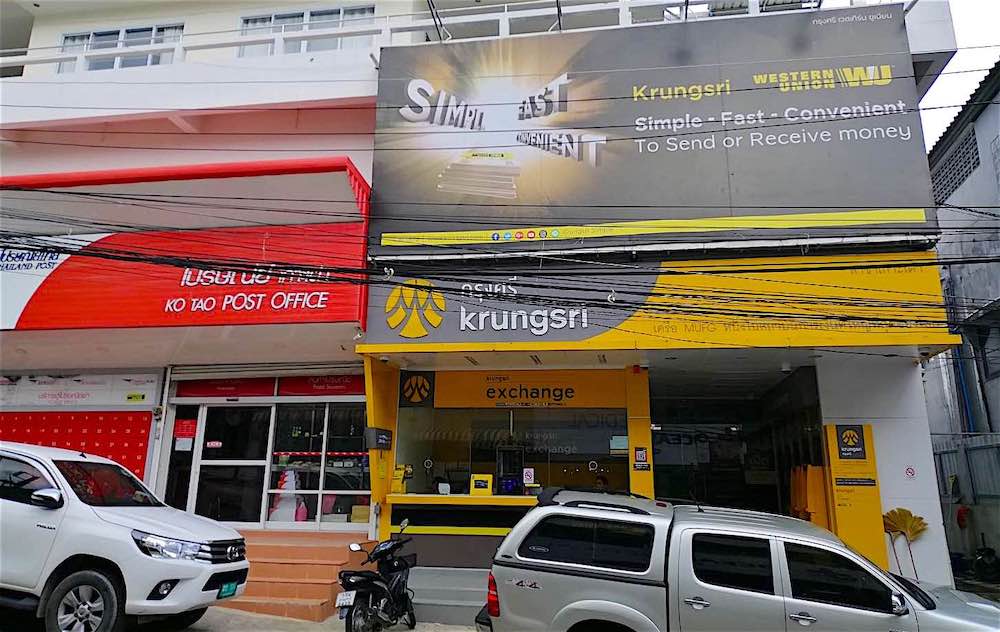 Krungsri Bank Koh Tao
Krungsri bank is a few more metres further down on the same side of the road as Bangkok Bank and next to Post Office.
Krungsri bank opening hours are 9am – 16.30 and they also have an exchange counter that is open a little later until 6pm. *times can vary
Krung Thai Bank Koh Tao
The third bank is Krung Thai bank that is located on the corner opposite the 7/11 in Mae Haad and is very close to the pier.
Krung Thai bank is only a mini branch that offers limited services for account holders, but is also a full foreign exchange so it is a good place to exchange money.
For general cash withdrawals there are many ATM machines located around the island and especially in the three (3) main villages on Koh Tao: Mae Haad, Chalok Baan Kao, Sairee.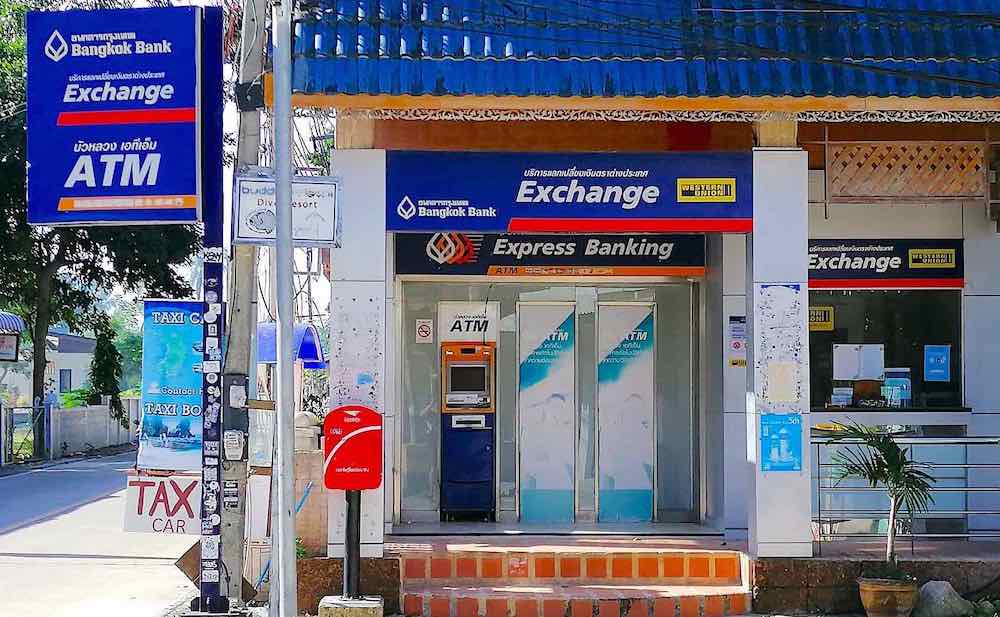 Koh Tao 7/11 & ATM Machines
Every 7/11 on Koh Tao has multiple bank ATM machines located outside and they all accept international credit can debit cards. *if applicable
Koh Tao bank transaction charges vary from bank to bank, although it is usually the bank in your home country that levies the charge so it is always best to check with them.
Credit cards are accepted at some of the restaurants, dive centers and hotels on Koh Tao, especially those that are popular with tourists. *always check before
Most businesses on Koh Tao will charge approximately 3% for credit card payments.
Koh Tao International Bank Transfers
For large payments such as for Scuba Diving Internships, Pro level training courses or Scuba Diving equipment, it is always best to arrange an International bank transfer.
Koh Tao has adapted quickly to the needs of international visitors by offering many of the financial services you would expect in a larger city and you can find out the latest information by contacting us.
If paying by credit or debit card, our best advice is to always check with the Koh Tao service provider before conducting any business to ensure a smooth transaction and contact your international bank when conducting larger transactions.