Pottery Pinnacle & Three Rocks Dive Sites
Learn about Pottery Pinnacles Dive Site on Koh Tao
Pottery Pinnacle & Three Rocks dive sites on Koh Tao are located on the southern part of Mae Haad bay and provide scuba divers with diverse marine life in a shallow bay.
Location: Mae Haad Bay (500 metres outside Jansom bay 800 metres from Mae Haad beach)
Depth: 3 – 12 metres
Type of site: Rock Pinnacles
Level: Open Water diver
Conditions: Visibility can be poor
Average Visibility: 2-10 metres
Koh Tao – Pottery Pinnacle Dive Site
A relatively small and often overlooked dive site, Pottery Pinnacle is located 200 metres outside Jansom bay and approximately 800 metres from Mae Haad (south) beach.
Pottery Pinnacle is popular for night divers due to its proximity to the pier and the potential presence of bioluminescence.
Pottery Pinnacle is a series of small rock pinnacles just under the surface covered with mainly hard corals, sea urchins and Marbled Sea Cucumbers.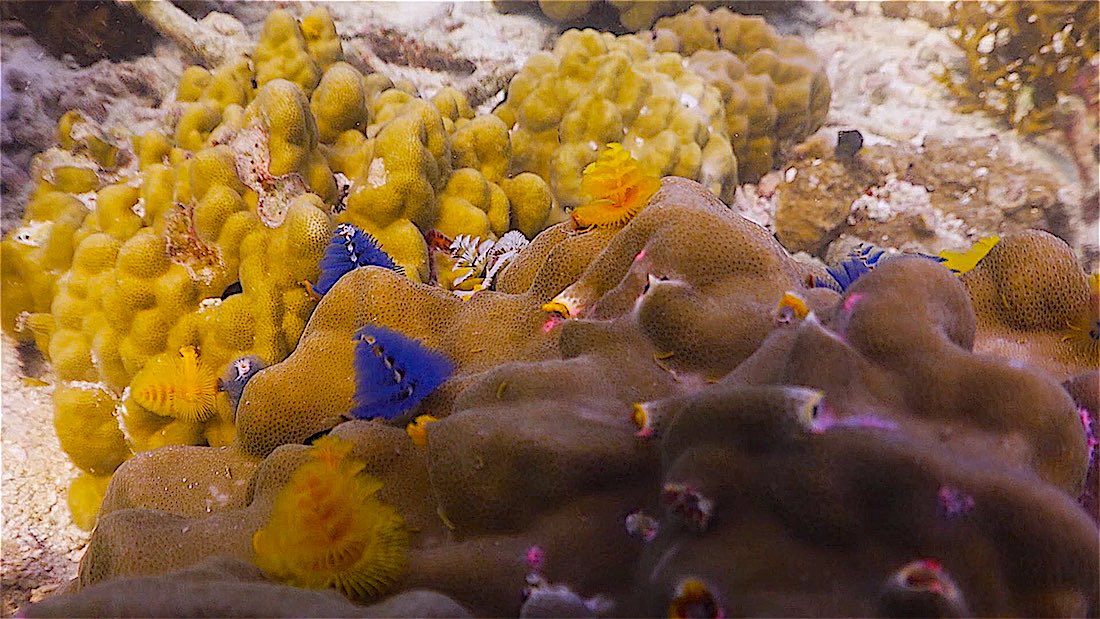 Diverse Marine Life at Pottery Pinnacle Dive Site
Although only a small dive site, Pottery is home to an interesting and diverse marine life and it is an ideal dive for small groups of certified divers or Advanced divers enjoying their night adventure dive.
One of the highlights at Pottery Pinnacle are the Stingrays with known residents such as the Jenkins Whipray and Blue Spotted Ribbon Tail rays, usually hiding under one of the many rock overhangs at the dive site.
Large Starry-Eyed Pufferfish also hide out at Pottery so be sure to look in all the cracks and crevices for these timid but beautiful fish.
You will see Blue Lined and Hexagon Groupers, together with Bannerfish, Masked and Gold Spotted Rabbit fish in abundance.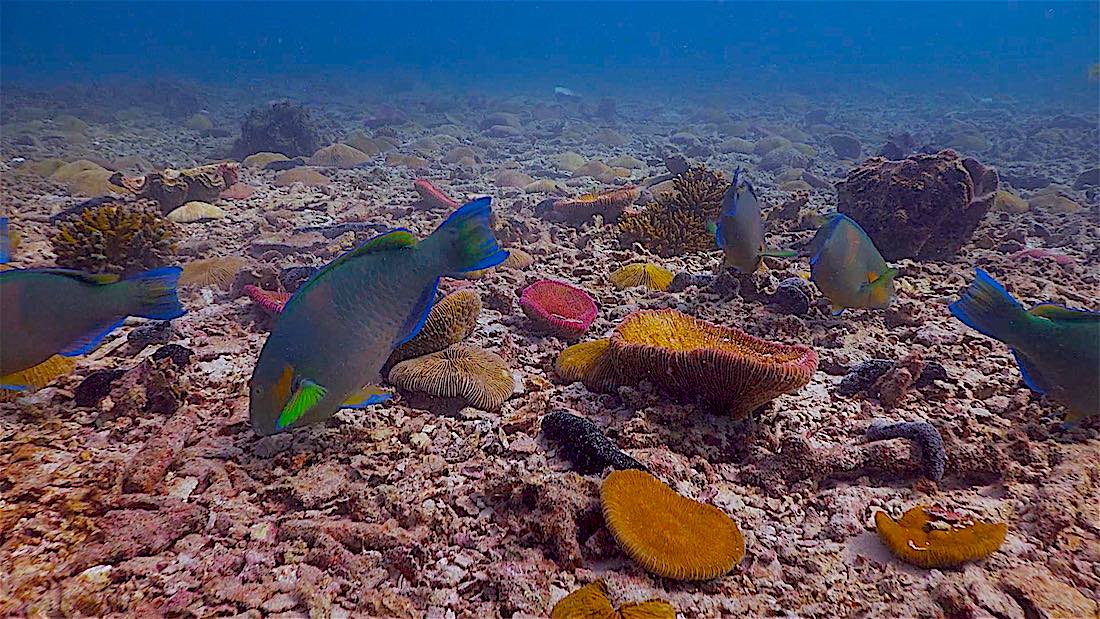 Indian Walkman & Cephalopods
At night we often see Indian Walkman slowly moving across the bottom and you can certainly hear and see an array of crabs and shrimps including hermit crabs and Octopus.
A short navigation and swim across the sand and you will arrive at Three Rocks, an even smaller and shallow dive site that can be seen from the surface.
With a maximum depth of around 8-9 meters and an average depth of 5 meters this small shallow dive site has a lot to offer.
Stingrays at Pottery Pinnacles
With its close proximity to Pottery Pinnacle, it is not surprising we see the same Stingrays at this location.
The dive site boasts a large area of hard corals with a large and impressive table coral and a variety of Nudibranch and Flatworms.
There is a small swim through and you may see a Giant Pufferfish and on night adventure dives at both Pottery and Three Rocks look out for a glowing and alien looking life-form called the Broadclub Cuttlefish.