Medical Services on Koh Tao
Koh Tao Hospital & Private Medical Clinics
Koh Tao provides visitors with modern medical services either within the main Koh Tao Hospital or through many of the private medical facilities on the island.
The Koh Tao hospital offers a range of treatments, tests, screening and prescriptions after consultation with a doctor.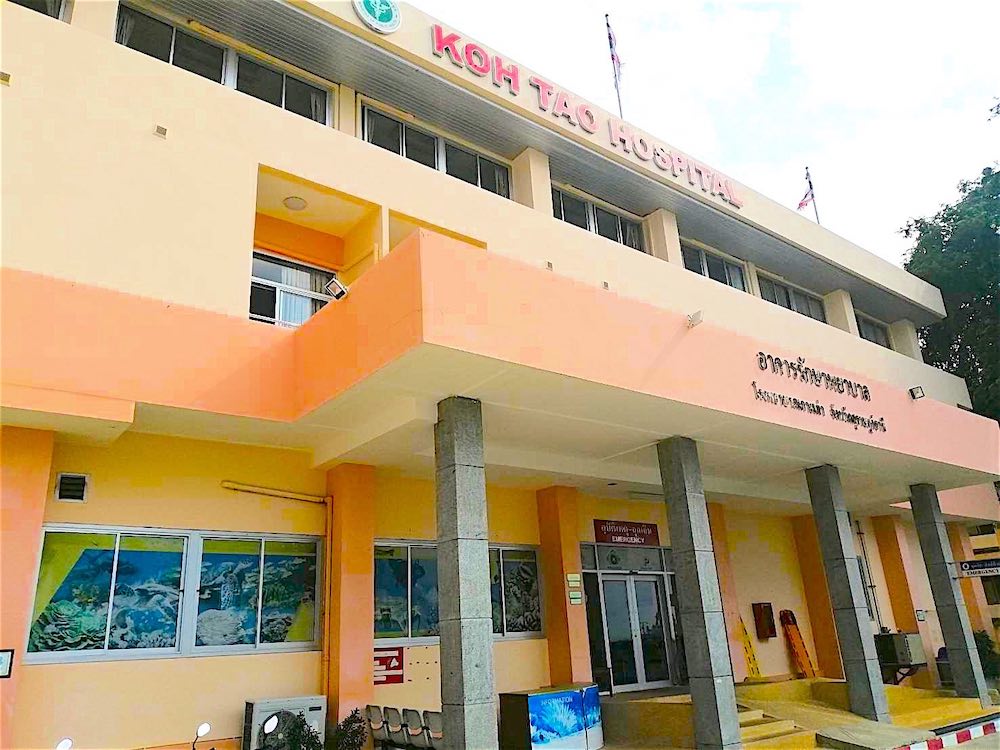 Koh Tao Government Hospital
The government hospital has a team of Doctors and Nurses and treats a number of general and chronic ailments, diseases and injuries.
They have a testing laboratory and an X Ray machine and provide limited services for outpatients and minor surgeries.
The hospital offers a 24-hour emergency medical service and provides overnight admissions with a 10 bed capacity and its own ambulance.
Koh Tao hospital also provides evacuations by speedboat and helicopter to larger fully equipped hospitals on Koh Samui and in Chumphon if needed.
The hospital offers a dental service and pre-natal clinic along with labour and delivery services together with ante-natal services.
Koh Tao Hospital Treatments & Health Insurance
If you are not a Thai national and travelling to Thailand, you must ensure you have an extensive health and medical insurance policy before you arrive.
Although Thai hospitals do provide free treatment, this is only available for Thai nationals and residents.
If you do not have comprehensive medical insurance cover, you may face an expensive medical bill should you require emergency treatment.
The government hospital is located in Mae Haad, just a 2-minute walk from the main pier on the right hand side of the up road and is clearly signposted with a large illuminated sign.
As a foreigner, you will be required to produce your passport and register at the hospital before you can see a doctor or receive treatment, unless admitted in an emergency situation.
There are also several private medical clinics located in the main villages around Koh Tao that offer medical services to foreigners through health insurance or by direct payment.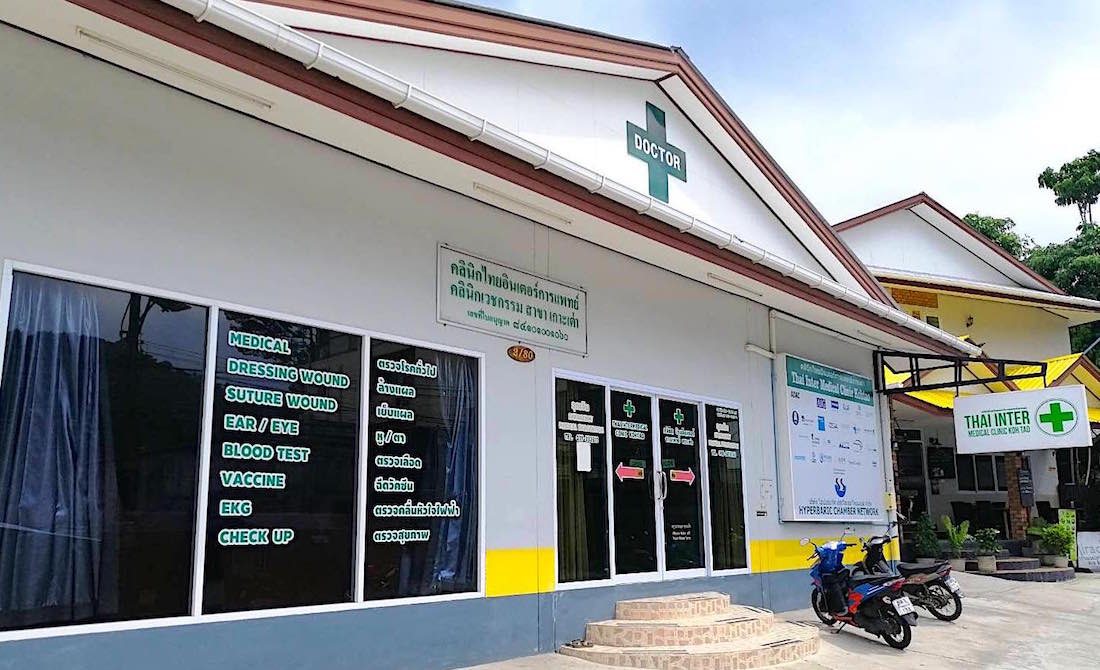 Thai Inter Clinic Koh Tao
This clinic is located on the road to Chalok Baan Kao as you are leaving Mae Haad, a short walk from the clock tower at the top of the up road.
The Thai Inter Clinic is part of the Thai International hospital network and is a sub branch of their main hospital on Koh Samui.
Mae Haad Medical Services Koh Tao
Thai Inter is a good emergency clinic, has 3 or 4 beds, an X Ray machine and also works closely with the Thai Government hospital.
All the Doctors and nurses speak good English and this medical practice is a popular choice for local Thai and Expat residents for emergencies, especially motorbike or scooter accidents.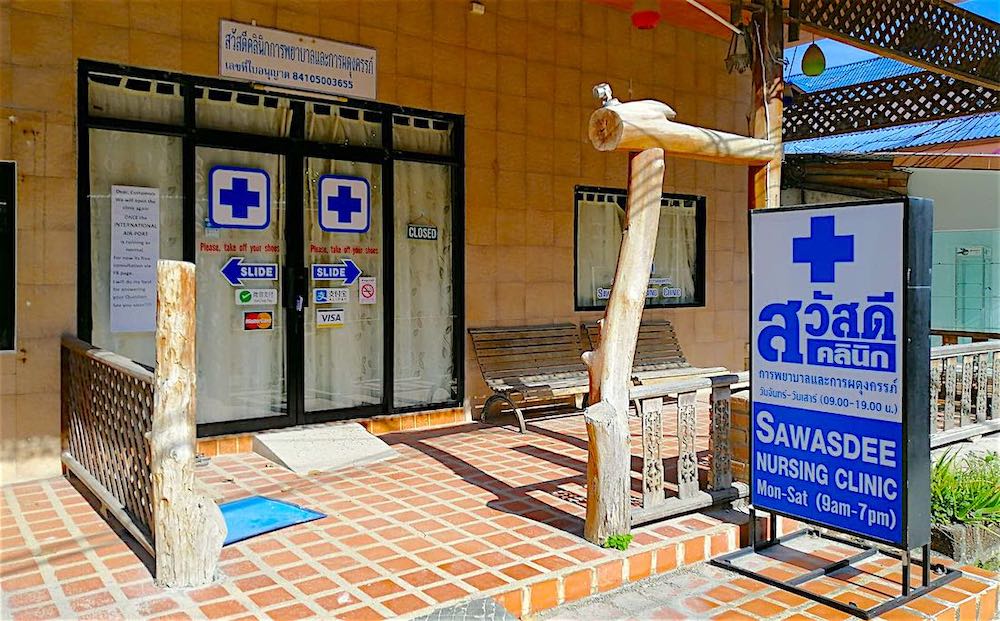 Sawasdee Nursing Clinic Koh Tao
This clinic is very professional with friendly and knowledgeable staff that speak good English and make you feel comfortable throughout the consultation.
Sawasdee Nursing Clinic is our recommendation on Koh Tao for ear barotrauma and other scuba diving related problems.
Chalok Baan Kao Medical Services Koh Tao
Sawasdee Clinic staff talk you through the entire process, which includes showing you digital photos of your ear drum and in depth explanations about the injury and preventative measures for the future.
They also do not push any unnecessary medicine.
Located next door to the 7/11 in Chalok Baan Kao, Sawasdee Nursing Clinic is open from 10am to 8pm Monday to Saturday and closed on Sundays.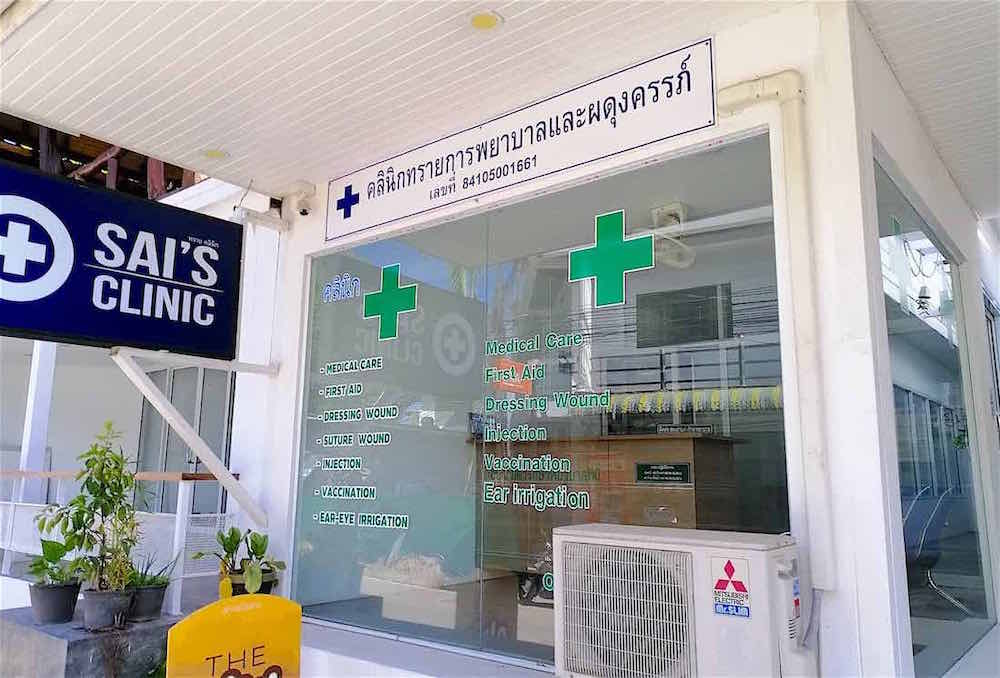 Sai's Pharmacy & Clinic Koh Tao
If you are staying in Sairee, Sai's Pharmacy & Clinic is a reputable clinic that is a trusted choice for both locals and tourists.
Established over 20 years ago, Sai's Pharmacy & Clinic offers free health consultations, competent advice with fair and honest pricing.
Sairee Medical Services Koh Tao
The clinic provides emergency first aid and medical care in addition to nursing injuries, illnesses and tropical ailments.
P'Sai also has vast experience diagnosing and treating scuba diving related injuries such as inflammation and infections of the ears and sinuses.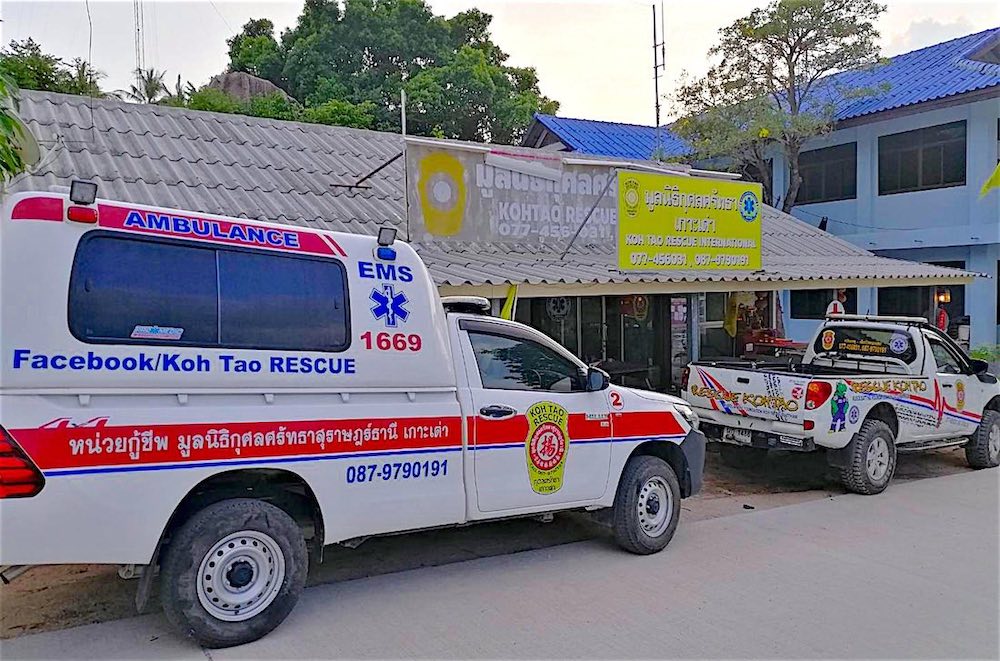 Koh Tao Rescue – Emergency First Responders
Koh Tao Rescue is a non-profit foundation made up of a team of medically trained volunteers and other support personnel from the island.
The team provides a first response service for emergency medical situations that happen on Koh Tao.
Koh Tao Rescue will often be first on the scene, where they provide primary care before transferring the patient to a medical clinic or hospital.
Medical First Response team Koh Tao
Koh Tao Rescue also manages evacuations of patients to hospitals on other islands.
The office is located behind the subdistrict Municipality office in Chalok Baan Kao close to the Police station.
Whatever your medical needs, Koh Tao has the infrastructure and resources in place to either resolve the medical issue locally, or escalate and transport the case to the necessary facilities on the mainland or to Koh Samui.