>
>

Marine Conservation Courses
Marine Conservation courses in Koh Tao
Marine Conservation Courses in Thailand
Scuba Divers have been visiting Koh Tao for over 30 years now to learn how to scuba dive and for fun diving, however, during the last 10 years, visitor numbers have increased dramatically.
Consequently, this increase in tourism has put additional pressures on our fragile Marine environment and Ecosystem.
Our Marine Conservation courses focus on increasing awareness of the marine environment, reducing human impacts and initiating ways to repair any damage caused to our Ecosystem.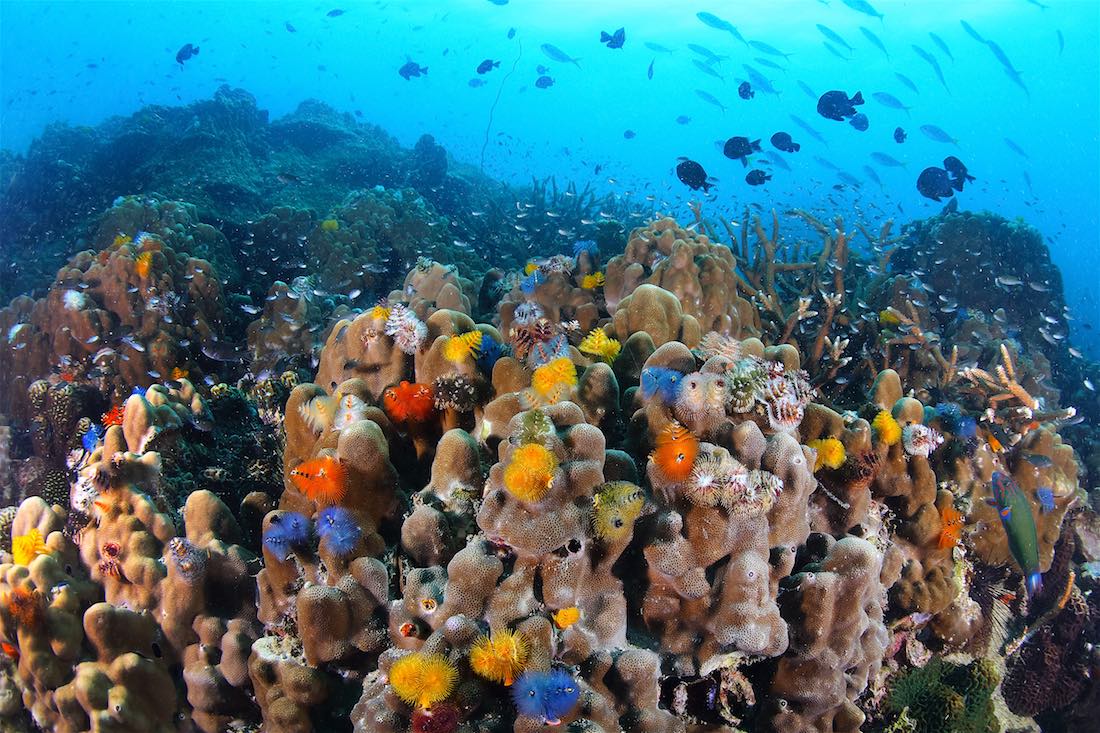 Marine Conservation Awareness Courses
As a community of scuba divers, we strongly believe in introducing ways in which we can better protect and preserve the delicate Ecosystem of our ocean.
In recent Coral Bleaching events around Koh Tao, scuba divers where the first members of the local community to notice this change.
Divers where also the first to act, when a small number of local dive centers started their own Marine Conservation programs.
In those early days, the Marine Conservation courses and programs available where straight forward including basic Reef Ecology, monitoring Coral reefs and dive site clean ups and Mooring Buoy installations.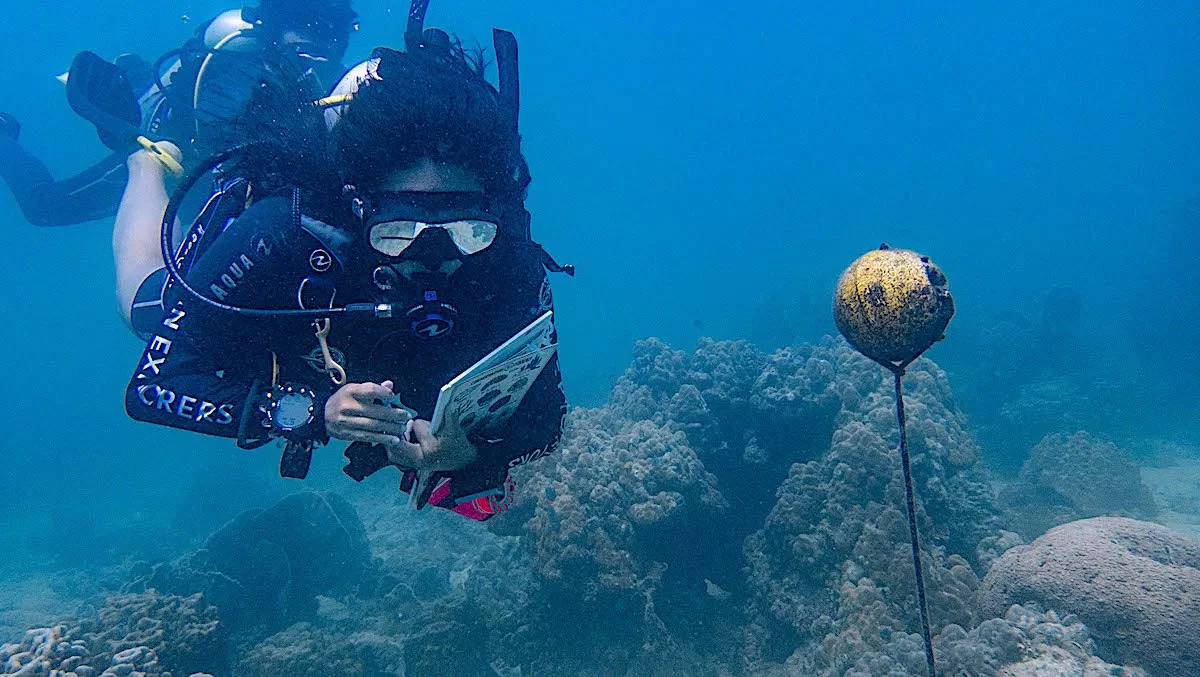 Marine Conservation Programs Koh Tao
Gradually over a number of years the quantity and intensity of various Marine Conservation initiatives has increased.
Coral nurseries and the development of Artificial dive sites were started, including the first using Mineral Accretion technology on the island.
Giant Clam nurseries where set up and island wide initiatives such as Buoyancy World and later the sinking of HTMS Sattakut added to the growing number of active projects.
These Marine Conservation initiatives brought the wider local community together, including stakeholders and raising important awareness in addition to funding.
New citizen science efforts aimed at monitoring the numbers of Whalesharks and Sea Turtles and the habits of these individuals, where set up and the local government became more involved.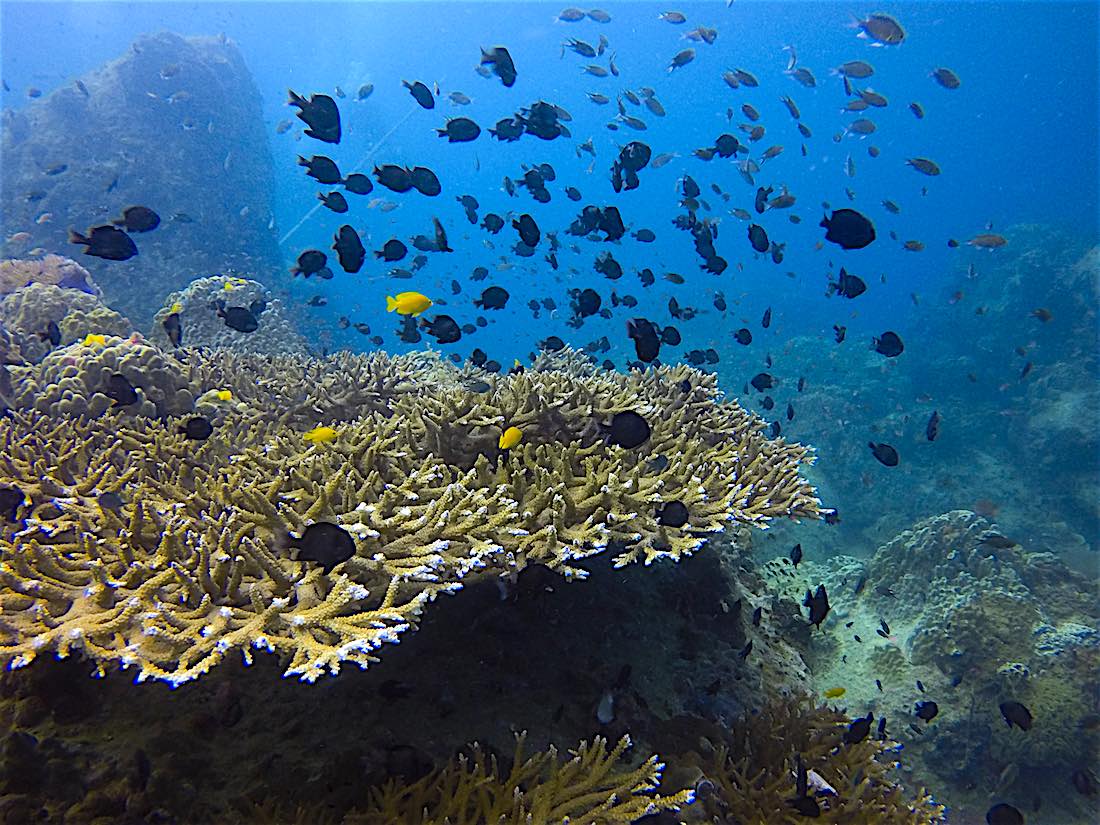 Marine Conservation Specialty Courses
Partnering with Conservation Diver, a non-profit training organisation, that provides knowledge, training programs and skill development in the field of marine science, we are able to offer a wide range of coral reef ecology training courses aimed at anyone interested in becoming a marine conservationist, or pursuing marine sciences as a career path.
Our certification courses include reef monitoring and research. These include our 4-day flagship Ecological Monitoring Program (EMP), which introduces students on how to conduct Fish, Invertebrate & Substrate surveys.
Our Coral Watch specialty course covers the monitoring of coral health and focuses specifically on coral bleaching, and collects data over two dives on our local dive sites.
Our Dive Against Debris course introduces students to the marine plastic problem the world faces, and teaches you how to correctly collect, analyse and record the various different types of marine debris we find in our oceans.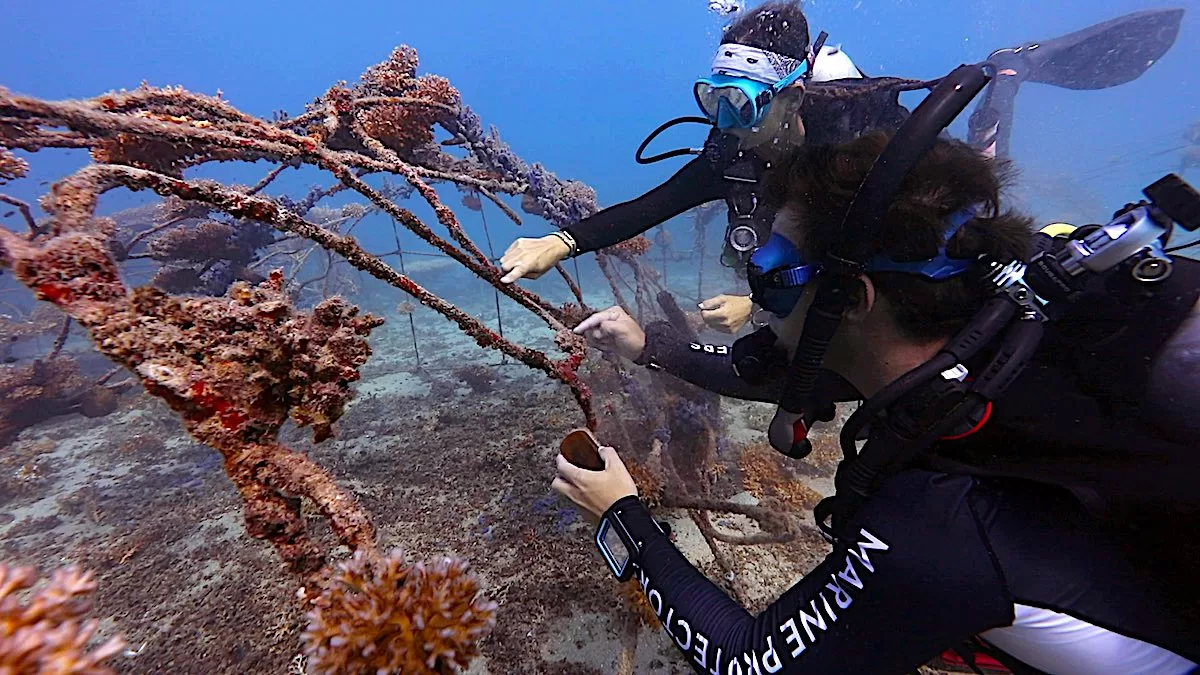 Introduction to Coral Restoration Techniques & DMCR Guidelines
The Department of Marine & Coastal Resources (DMCR) introduced guidelines for the planning and implementation of new projects such as Artificial underwater structures.
The DMCR has also standardized techniques for Coral Restoration and provided training for a number of dive professionals on Koh Tao, ensuring everybody stays within the guidelines.
Our entire conservation team, led by our in-house Marine Scientist and consisting of experienced PADI Master Instructors and PADI Course Directors have completed the DMCR special training.
Consequently, we are able to legally practice Coral Restoration Techniques at the artificial dive sites Black Turtle Dive manage in conjunction with the Thai government.
We are able to offer the DMCR authorised Coral Restoration course that introduces participants to the different techniques used in Thailand for this important discipline.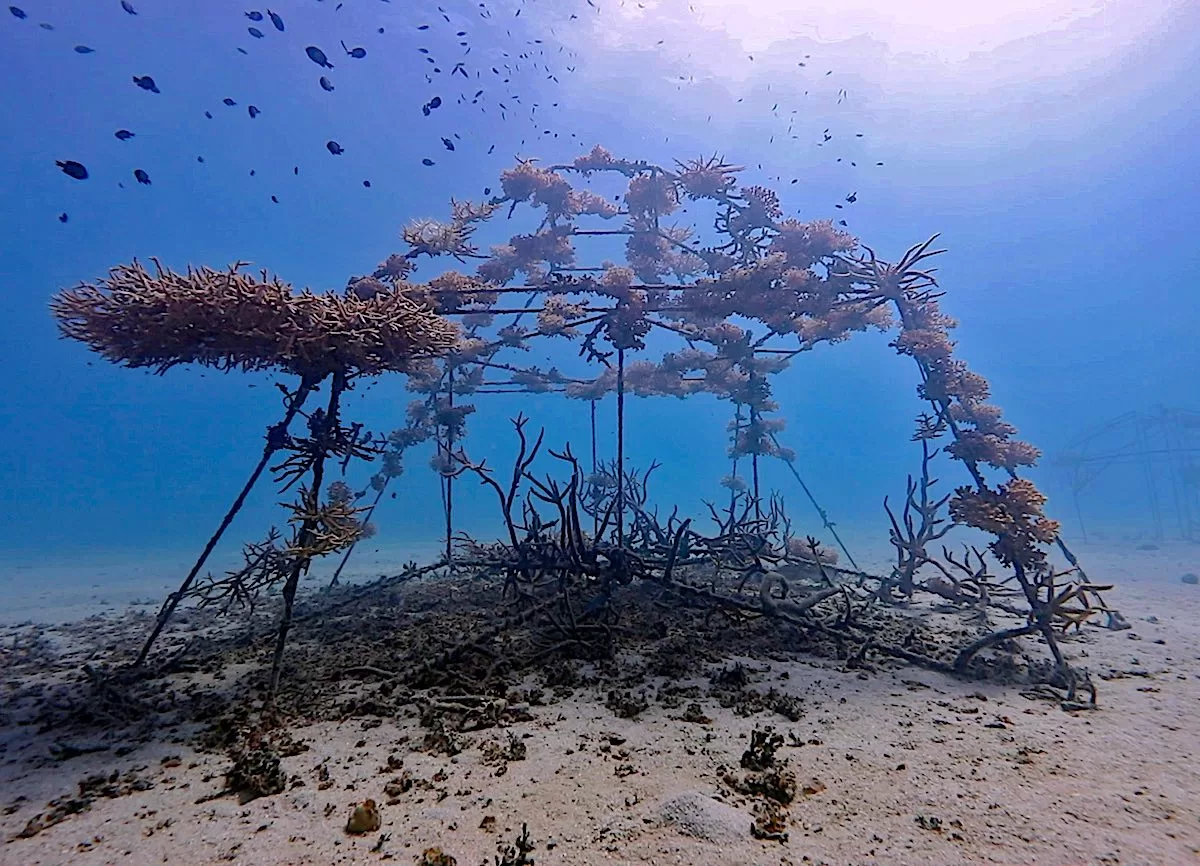 How to build Artificial Reef structures
In conjunction with Coral Restoration, Black Turtle Dive also offer the Artificial Reef Theory & Techniques course, which explores in more detail the uses and application of artificial reefs. This teaches students the practical standards and techniques required for maintaining and monitoring of artificial reefs.
Marine Conservation projects have increased significantly in scope and size over the past 10 years, while public interest in Marine Conservation has grown.
Black Turtle Dive are involved in a number of active Marine Conservation initiatives on Koh Tao.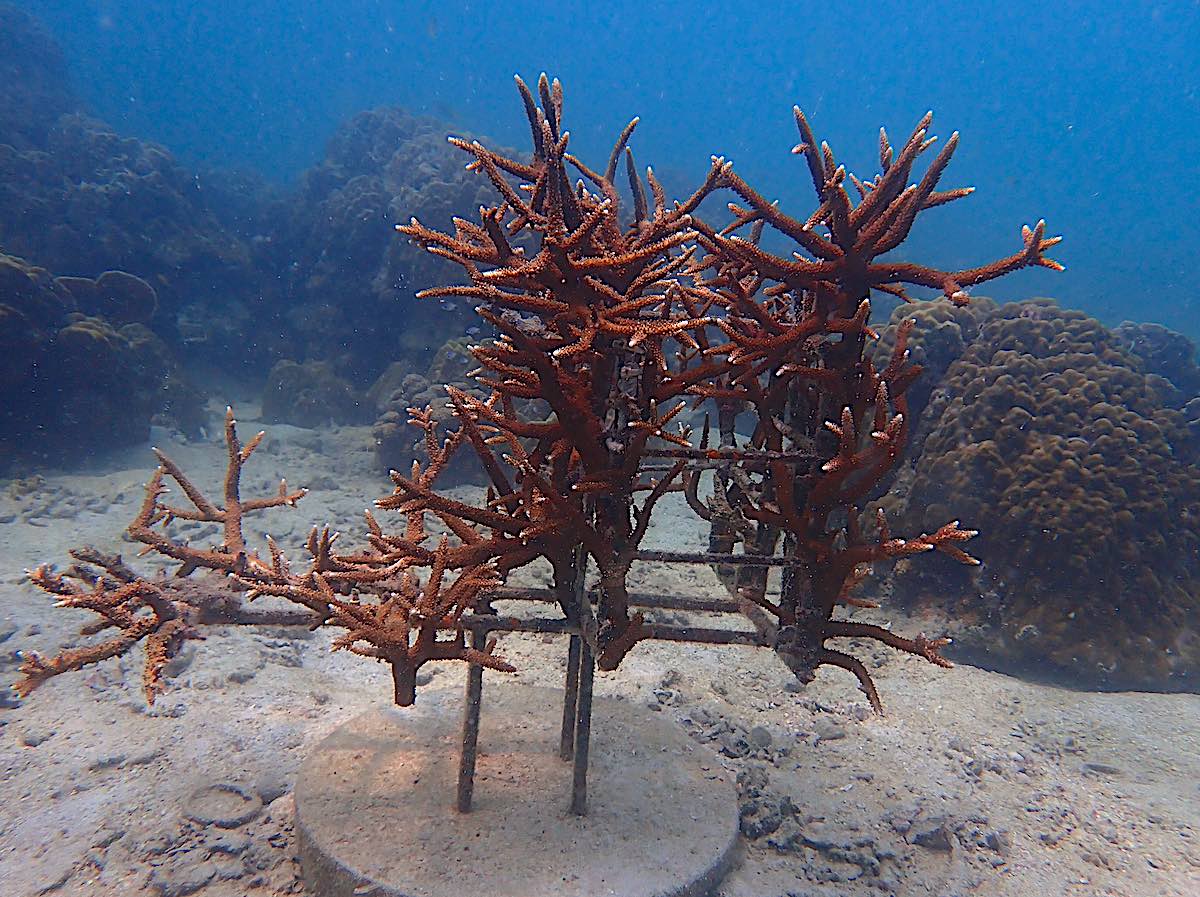 Marine Conservation Koh Tao – Junkyard Reef
Perhaps the largest and most well known project is Junkyard Reef, which is an Artificial dive site located approximately 500 metres off the west coast of Koh Tao.
Our marine conservation program at Black Turtle Dive evolved out of Eco Koh Tao, one of the longest running environmental organisations on the island, operating on many projects since 2006 to monitor and restore coral reefs around our island paradise.
Eco Koh Tao was the founding partner in this amazing Artificial dive site before 2008, Junkyard Reef continues to flourish from the original implementation and its continued development.
Junkyard Reef Artificial dive site is considered by many local dive centres (and the DMCR), to be one of the Marine Conservation success stories on Koh Tao, which has evolved over the last 10+ years.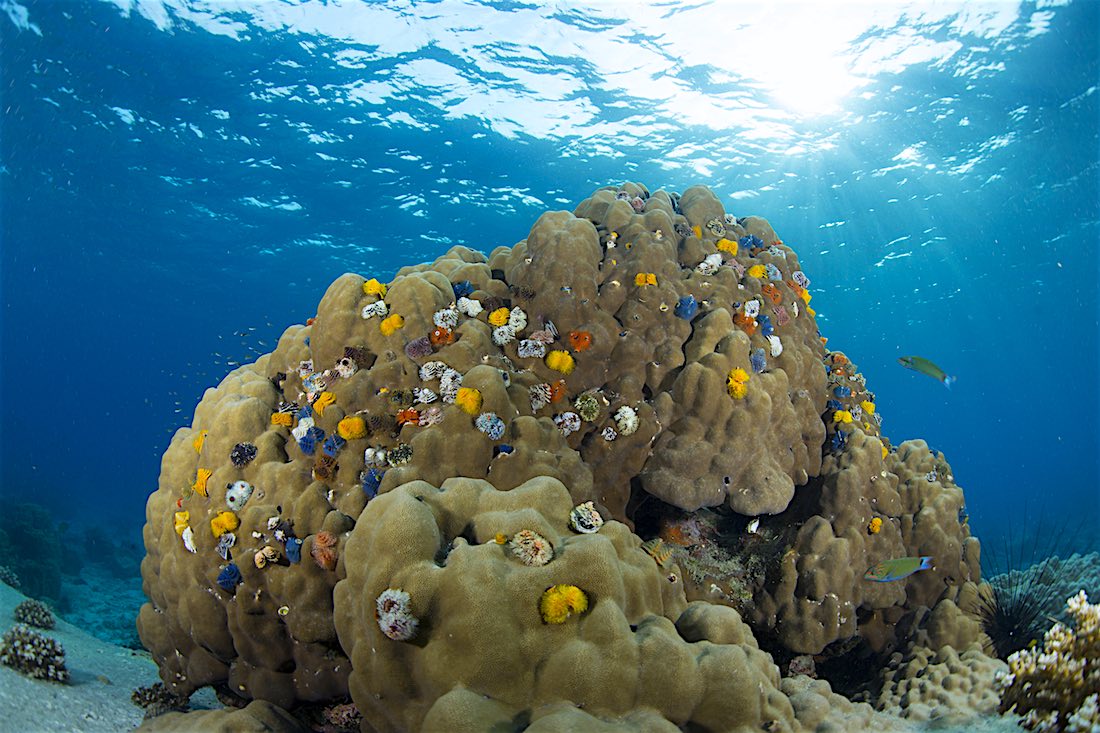 Marine Conservation Koh Tao – Black Turtle Reef
Started in 2021 the proposal for this unique development located off the natural fringing reef has been jointly developed between Black Turtle Dive & the DMCR.
The artificial structures start east of Junkyard Reef and run in a north, north easterly direction, following the fringing reef from Mae Haad towards Sairee Beach.
We are currently transplanting a variety of different coral species on a number of different artificial structures including prisms and tables.
The site is now almost exclusively used for research, rather than recreational snorkelling or scuba diving, and boasts wonderful diverse marine life already.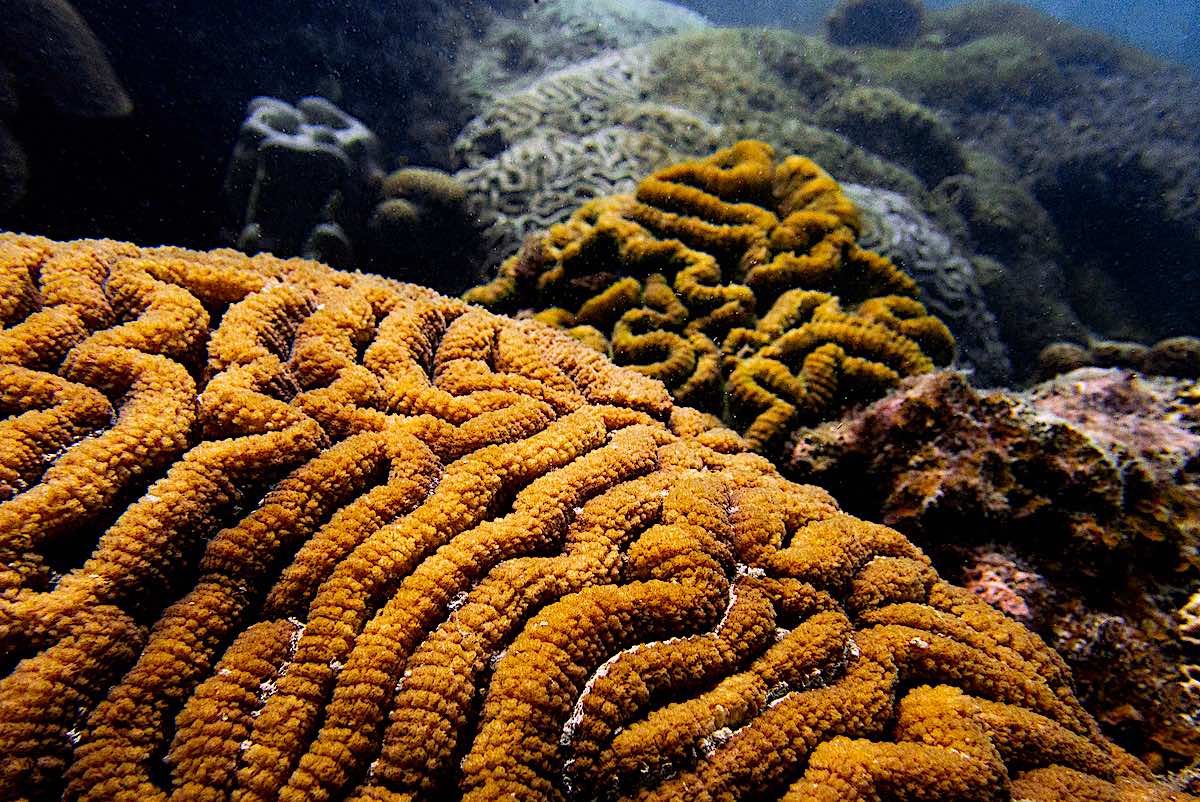 Coral Taxonomy courses
We also offer Coral Taxonomy courses, with three levels. Our Introductory level introduces students to 18 of the most common coral genus found on Koh Tao.
Coral Taxonomy Levels 2 & 3 expand on this and by the time you have completed all three levels, you will earn the prestigious Coral Taxonomist certification, and will be able to identify up to 60 different coral genus.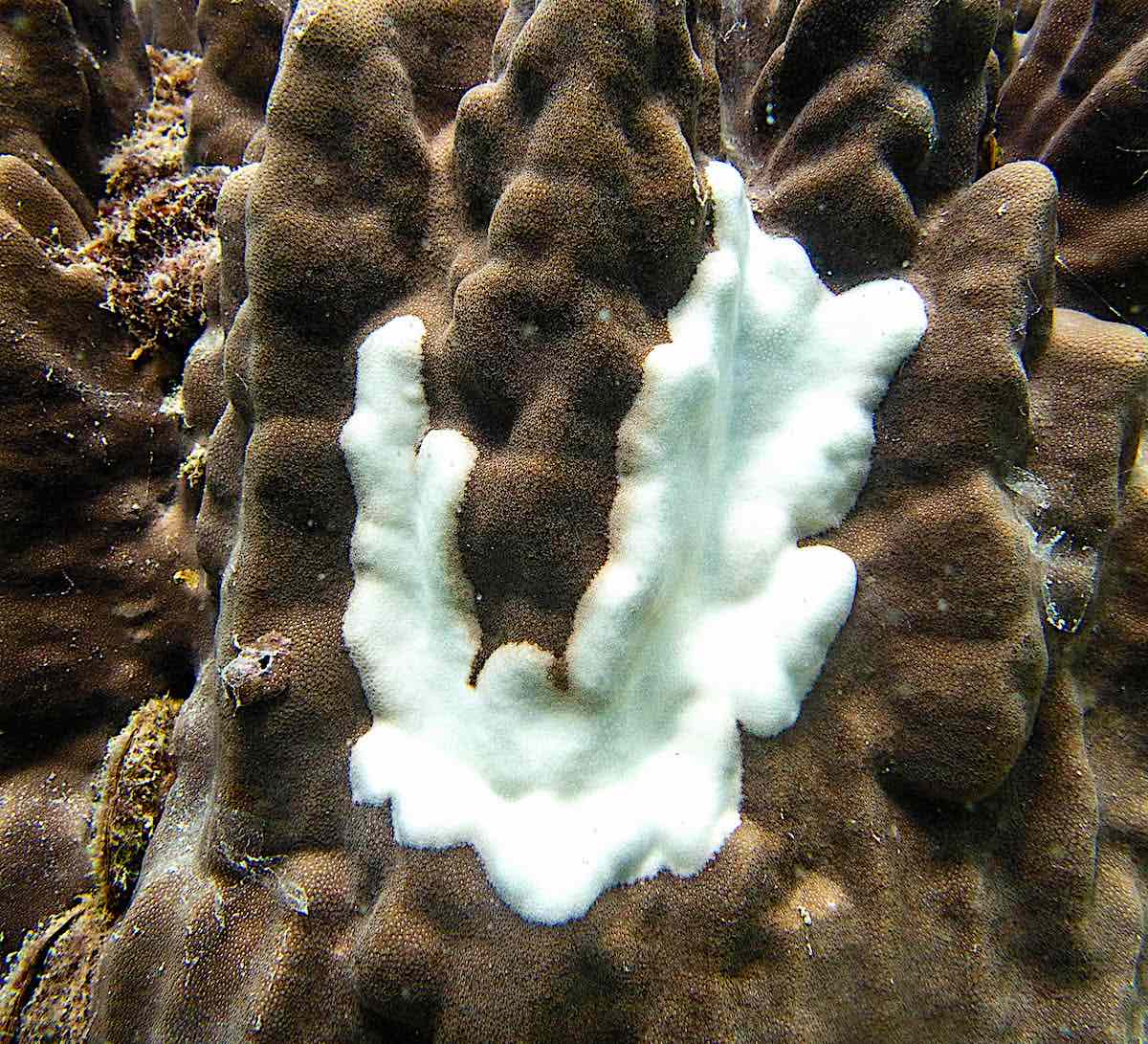 Coral Diseases & Predation courses
The Coral Disease & Compromised Coral Health Monitoring course is perfect for students who want to complete all aspects of the Ecological Monitoring Program and earn the prestigious Advanced Ecological Monitoring Program certification.
A high level of proficiency in coral taxonomy and coral diseases is required to perform advanced coral health assessments, which we can use and incorporate into our own surveys.
Coral Predators Population Monitoring and Management Course introduces students to over population or outbreaks of coral predators like Drupella snails or Crown of Thorns starfish and teaches you how these can cause imbalances in the fragile coral reef ecosystem. You will also learn how to assess and monitor coral predator populations.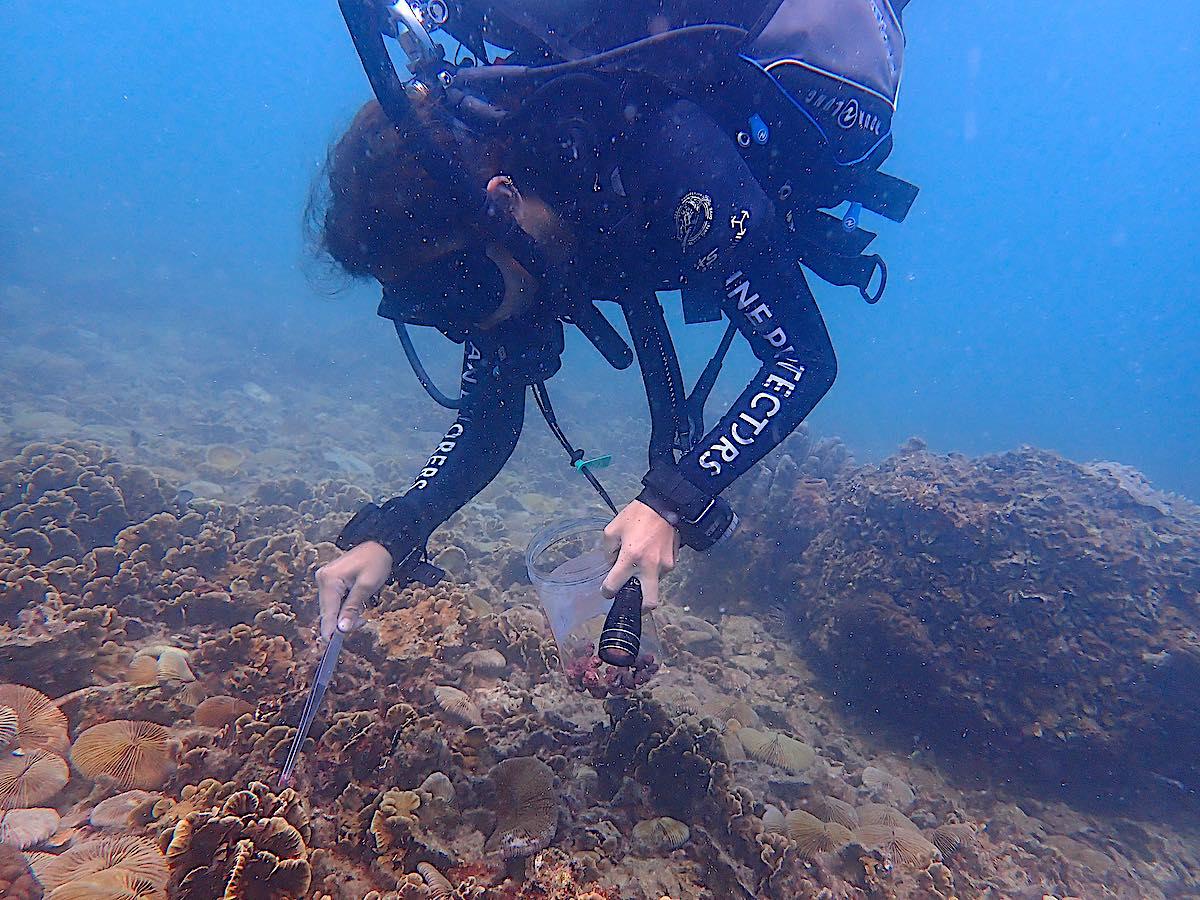 Coral Predators Population Monitoring
This course also teaches participants how to effectively manage coral predator populations which in turn increases reef resilience, lowers the effects of mortality after a bleaching event and helps with future sustainability
Both these certifications recognize your ability to identify all states of coral health, and contribute to coral disease and overgrowth monitoring, coral predation assessment and management and research.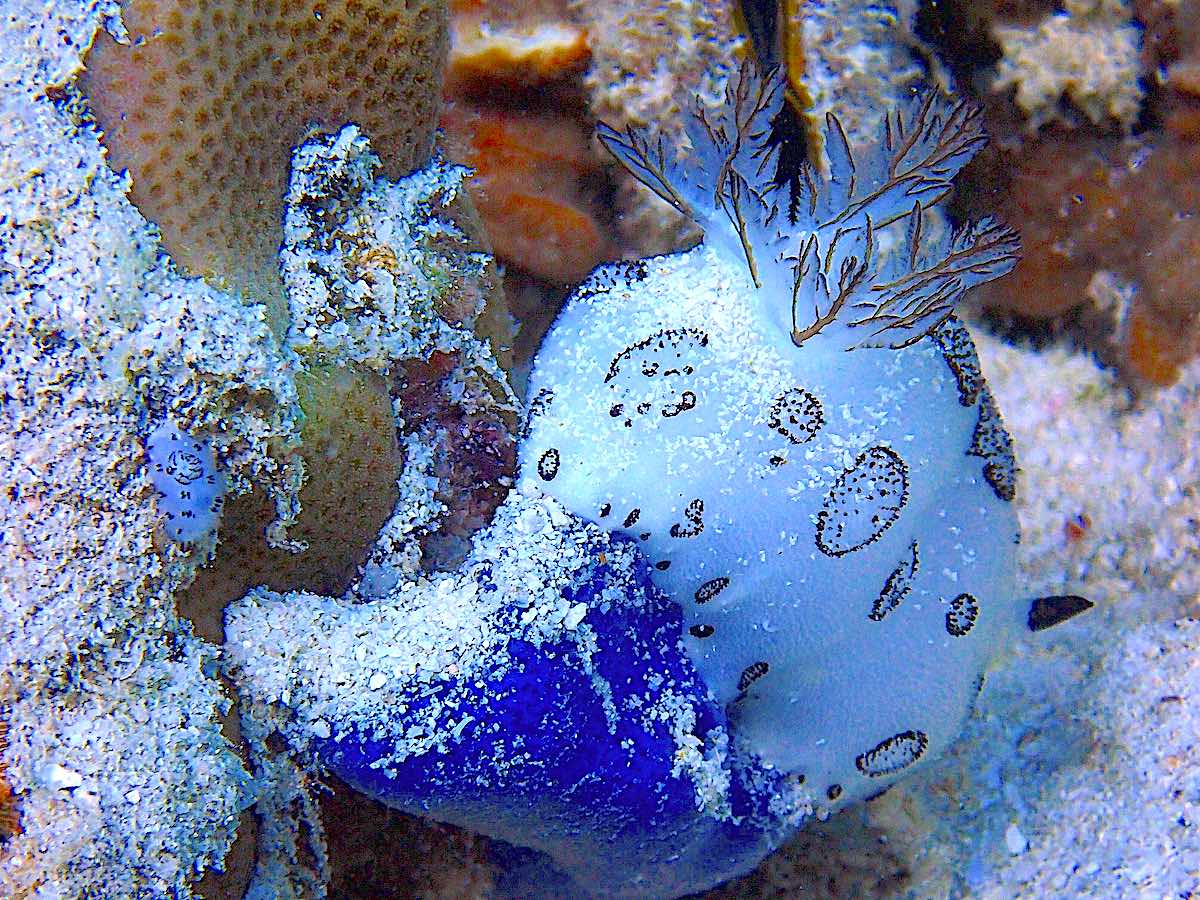 Marine Life Species Specialty Conservation courses
We also offer a range of conservation courses that explore specific marine species that we are lucky enough to see on a regularly basis in the waters around Koh Tao.
Exploring species ecology and identification and effective monitoring and survey methods, we currently offer Specialty conservation courses.
Our current curriculum includes Giant Clam Nurseries & Population studies, Sea Turtle Ecology & monitoring, Seahorse Ecology & monitoring, Shark ecology & Population studies and Nudibranch Ecology & Identification with more exciting new courses planned in the coming year.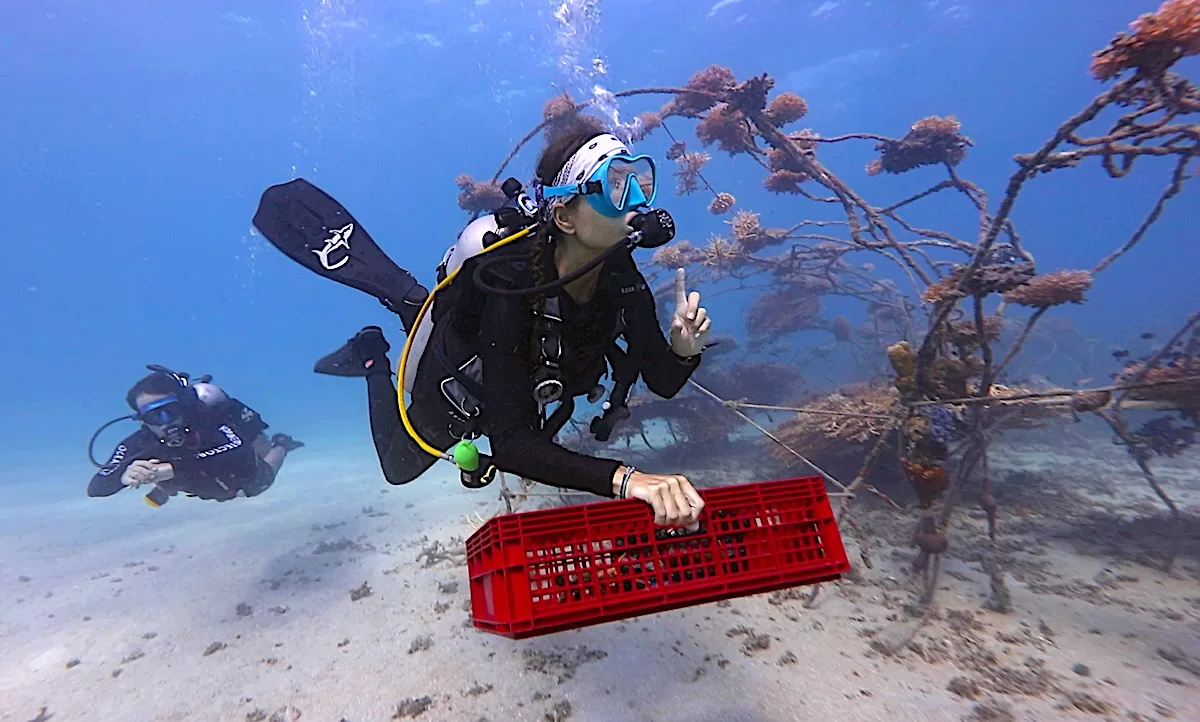 Marine Conservation Eco Internships Koh Tao
Black Turtle Dive conduct a number of Reef Ecology, Marine Life Awareness and Marine Conservation workshops with all our scuba diving customers.
If you are planning to visit Koh Tao and want to take any of our Marine Conservation Specialty courses, please get in touch and let us know your area of interest.
We also offer our customers a range of Marine Conservation Internships in our Scuba Diving Internships including the Divemaster and Diving Instructor Internships.
The three marine conservation internships you can sign up for now are: Core Conservation Internship, Master Conservationist Internship and our Scientific Diver Marine Conservation Internship, which cover foundational and intermediate programs for aspiring conservationists.
Our philosophy is quite simply education through training as part of all our diving courses. All our students can expect a better understanding of the Marine Ecosystem, how they can make a difference and have lots of fun in the process.
Frequently Asked Questions
What is the cost of a Marine Conservation course on Koh Tao?
Marine Conservation courses on Koh Tao vary in price and can start from 6,000 baht upwards depending on the type of course you want to take.
There are various voluntary courses that you can participate in that are free, such as beach clean ups or Microplastics surveys.
For the certification courses, costs cover your Conservation Instructor & educational materials. Our Marine Conservation courses require more extensive theory study, as well practical applications such as workshops and open water training dives conducted either on scuba or snorkelling.
How long does a Marine Conservation course take on Koh Tao?
Our extensive range of Individual Marine Science and Marine Conservation courses can take anything from 1 day to 7 days depending on the course content and number of performance requirements that must be met prior to certification.
We also offer Marine Conservation Internships that take longer, and include multiple courses, and certifications that are combined as part of a structured and educationally valid internship program, which are scheduled over a 7 to 14-day period.
Marine Conservation courses are a great way to get more involved, increase your awareness of current issues and make a valuable contribution.
What type of Marine Conservation courses are available on Koh Tao?
Koh Tao is a perfect location to sign up for a marine conservation course and offers students a wide range of courses.
We offer courses at the very foundational level, such as 1-day educational awareness courses: Project (PADI) AWARE, or monitoring & research courses like PADI Dive Against Debris, the University of Queensland CoralWatch course, or our Conservation Diver Sea Turtle Ecology and Monitoring course, which involves either snorkelling or scuba diving.
For individuals that are looking for a more in-depth look at Coral Reef Ecology, or are pursuing marine science as a career path, we offer a wide range of intermediate and advanced level marine science training courses in areas such as Ecological Monitoring of the coral reef, Coral Taxonomy, Coral diseases and Coral Predation.
Working in conjunction with the DMCR, we are able to offer our Coral rehabilitation by restoration course, which is part of our Coral Restoration & Artificial Reefs program.
We also offer two excellent 2-week Marine Conservation Internships including a foundational and Intermediate level marine conservation internship, which can be booked together.
Our internships provide a structured itinerary and are designed for individuals who have more time and want to explore their interest in marine conservation in more depth, or for students considering a career in marine science.
For students who are passionate about Marine Conservation, Koh Tao offers perfect opportunities to get more involved and make a difference.
Can I book a Marine Conservation course on Koh Tao online?
Yes, Marine Conservation courses on Koh Tao can be booked via our website with a deposit of between 10-25%.
The deposit will secure a place on the course in advance and allow you the time to read pre-course materials where needed.
If any additional materials are required in advance of your arrival on Koh Tao, these can be provided in digital format to allow you the time to prepare.
What is the minimum age for a Marine Conservation course on Koh Tao?
The minimum age to enrol in the majority of our science based Marine Conservation courses and all our Marine Conservation Internships is 12 years of age.
Additionally, students must also be certified as Advanced Open Water divers and must demonstrate proper diving ability at an advanced level and be proficient in buoyancy and self-awareness beyond Open Water course training.
For Marine Conservation courses that have snorkelling options for their open water training sessions such as Coral Watch, Sea Turtle Awareness & Whaleshark Awareness courses, the minimum age is 10 years old and with some of the PADI AWARE courses, all age groups are allowed to sign up for the course.
The rest of our marine science curriculum has minimum age of 12 years to enrol.
What is a Marine Conservation course on Koh Tao?
Marine Conservation courses on Koh Tao essentially cover the Marine Environment, Marine Ecosystems, Coral Reefs, Habitats, Species, Citizen Science and data collection methodologies.
Koh Tao has a number of very active and ongoing marine conservation programs as the island is surrounded by over 8 kilometres of natural, living Coral Reef.
Additionally, Koh Tao has numerous Artificial Dive Sites that are made up of various underwater structures that help to alleviate pressure on the natural Coral Reefs.
Students can choose from a number of courses that cover various topics and can get involved in real projects to increase their awareness and understand more about a specialist area.
Marine Conservation courses on Koh Tao are perfect for individuals who want to experience a diverse marine environment, learn how they can help to make a difference and for students who are considering a career in marine science.