>
>

Marine Conservation Courses
Marine Conservation Koh Tao
Koh Tao Marine Conservation Specialty Courses
Scuba Divers have been visiting Koh Tao for over 30 years now, however, during the last 10 years, visitor numbers have increased dramatically.
Consequently, this increase in tourism has put additional pressures on our fragile Marine environment and Ecosystem.
Our Marine Conservation courses focus on increasing awareness of the marine environment, reducing human impacts and initiating ways to repair any damage caused to our Ecosystem.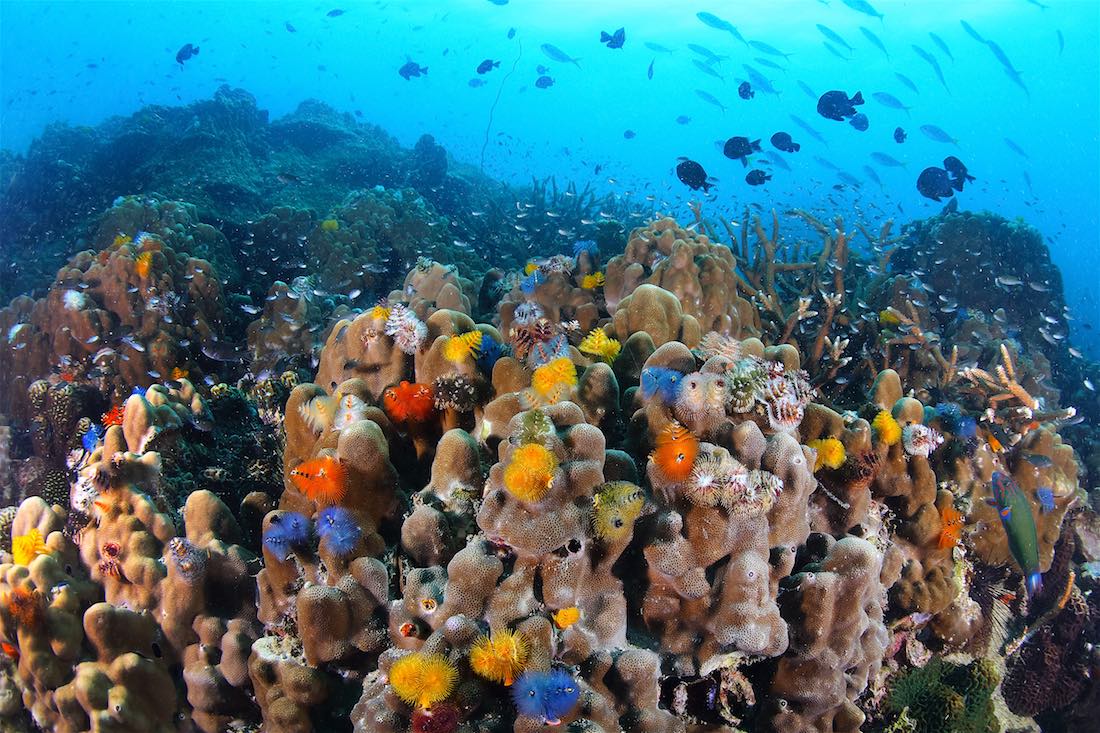 Marine Conservation Awareness Courses
As a community of scuba divers, we strongly believe in introducing ways in which we can better protect and preserve the delicate Ecosystem of our ocean.
In recent Coral Bleaching events around Koh Tao, scuba divers where the first members of the local community to notice this change.
Divers where also the first to act, when a small number of local dive centers started their own Marine Conservation programs.
In those early days, the Marine Conservation courses and programs available where straight forward including basic Reef Ecology, monitoring Coral reefs and dive site clean ups and Mooring Buoy installations.
Marine Conservation Programs Koh Tao
Gradually over a number of years the quantity and intensity of various Marine Conservation initiatives has increased.
Coral nurseries and the development of Artificial dive sites were started, including the first using Mineral Accretion technology on the island.
Giant Clam nurseries where set up and island wide initiatives such as Buoyancy World and later the sinking of HTMS Sattakut added to the growing number of active projects.
These Marine Conservation initiatives brought the wider local community together, including stakeholders and raising important awareness in addition to funding.
New citizen science efforts aimed at monitoring the numbers of Whalesharks and Sea Turtles and the habits of these individuals, where set up and the local government became more involved.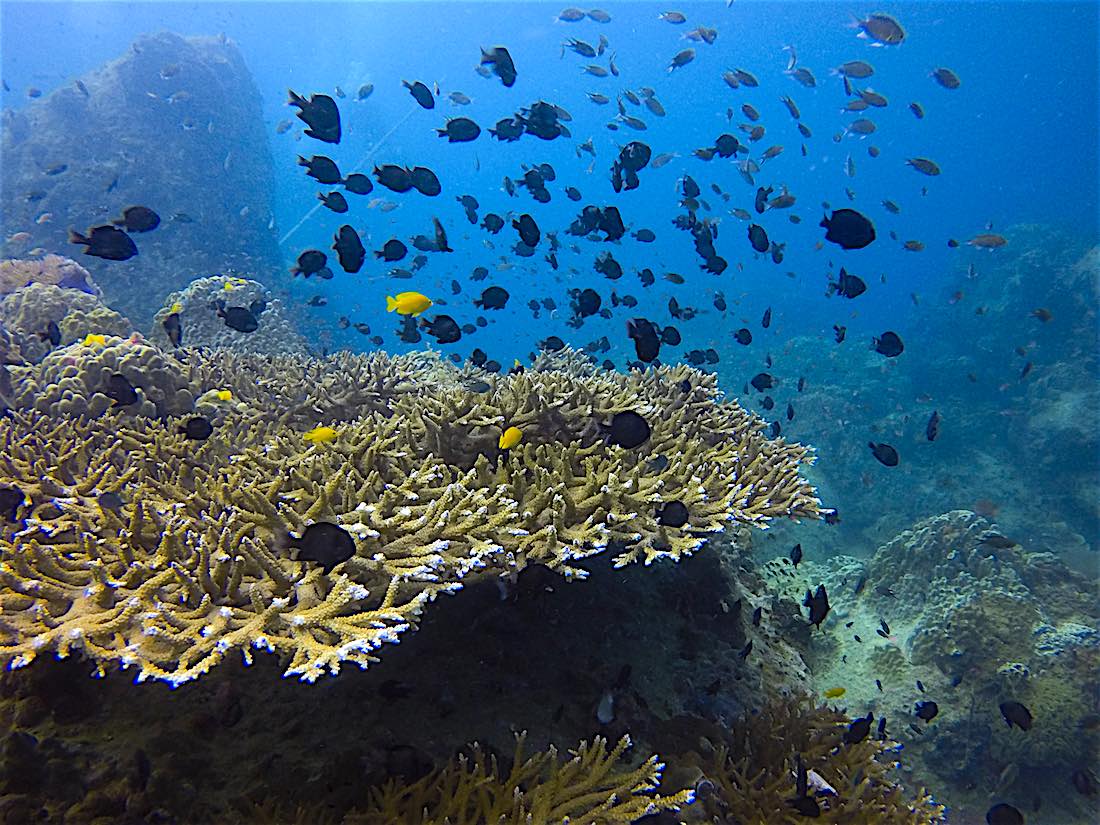 Marine Conservation Koh Tao & DMCR Guidelines
The Department of Marine & Coastal Resources (DMCR) introduced guidelines for the planning and implementation of new projects such as Artificial underwater structures.
The DMCR has also standardized techniques for Coral Restoration and provided training for a number of dive professionals on Koh Tao, ensuring everybody stays within the guidelines.
Marine Conservation projects have increased significantly in scope and size over the past 10 years, while public interest in Marine Conservation has grown.
Black Turtle Dive are involved in a number of active Marine Conservation initiatives on Koh Tao.
Marine Conservation Koh Tao – Junkyard Reef
Perhaps the largest and most well known project is Junkyard Reef, which is an Artificial dive site located approximately 500 metres off the west coast of Koh Tao.
As a founding partner in this amazing Artificial dive site before 2008, Junkyard Reef continues to flourish from the original implementation and its continued development.
Junkyard Reef Artificial dive site is considered by many local dive centres (and the DMCR), to be one of the Marine Conservation success stories on Koh Tao, which has evolved over the last 10+ years.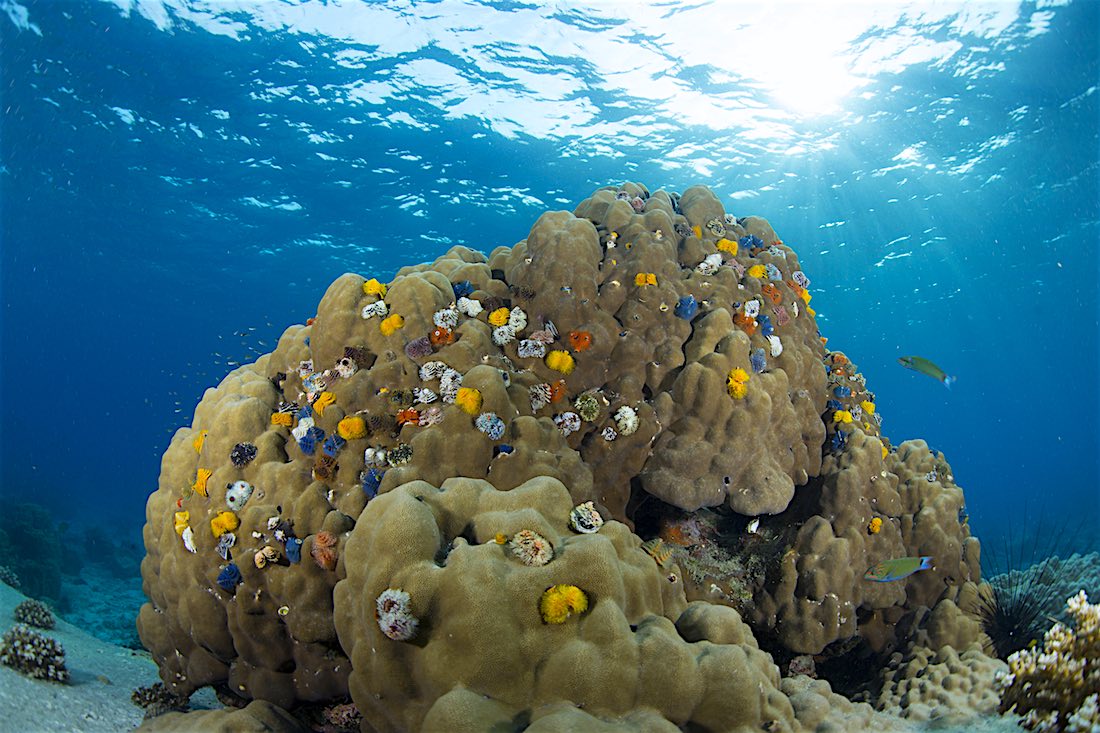 Marine Conservation Eco Internships Koh Tao
Black Turtle Dive conduct a number of Reef Ecology, Marine Life Awareness and Marine Conservation workshops with all our scuba diving customers.
If you are planning to visit Koh Tao and want to take any of our Marine Conservation Specialty courses, please get in touch and let us know your area of interest.
We also offer our customers a range of Marine Conservation programs in our Scuba Diving Internships including the Divemaster and Diving Instructor Internships.
Our philosophy is quite simply education through training as part of all our diving courses. All our students can expect a better understanding of the Marine Ecosystem, how they can make a difference and have lots of fun in the process.
Frequently Asked Questions
What is the cost of a Marine Conservation course on Koh Tao?
Marine Conservation courses on Koh Tao vary in price and can start from 4,000 baht upwards depending on the type of course you want to take.
There are various voluntary courses that you can participate in that are free, such as beach clean ups or Microplastics surveys.
For the certification courses there is a cost as they require more extensive theory study and practical applications such as scuba diving.
How long does a Marine Conservation course take on Koh Tao?
Individual courses can take anything from 1 day to 7 days and course providers also offer Marine Conservation Internships that take longer as multiple courses are combined over a period of time.
Marine Conservation courses are a great way to get more involved, increase your awareness of current issues and make a valued contribution.
What type of Marine Conservation courses are available on Koh Tao?
Koh Tao is a perfect location to sign up for a marine conservation course and offers students a wide range of courses.
You can take a 1-day educational awareness course such as Project AWARE, or participate in Dive Against Debris, CoralWatch or Reef Conservation Diver, which involve either snorkeling or scuba diving.
There are excellent foundational 2-week Marine Conservation Internships available with a structured itinerary for individuals who have more time and what to combine courses.
For students who are passionate about Marine Conservation, Koh Tao offers perfect opportunities to get more involved and make a difference.
Can I book a Marine Conservation course on Koh Tao online?
Yes, Marine Conservation courses on Koh Tao can be booked via our website with a deposit of between 10-25%.
The deposit will secure a place on the course in advance and allow you the time to read pre-course materials where needed.
If any additional materials are required in advance of your arrival on Koh Tao, these can be provided in digital format to allow you the time to prepare.
What is the minimum age for a Marine Conservation course on Koh Tao?
If scuba diving is involved in your course, then the minimum age requirements for that level of diver training is required to complete the course.
This could be 10 years of age if minimum requirements are Open Water diver level or 12 years of age for Advanced divers.
For Marine Conservation courses that require only snorkeling or are academic modules only, then all ages groups are allowed to sign up for the course.
Our Scuba Diving Internships have a minimum age requirement of 12 years as you will be required to complete at least 12 scuba dives to complete the course modules.
What is a Marine Conservation course on Koh Tao?
Marine Conservation courses on Koh Tao essentially cover the Marine Environment, Marine Ecosystems, Coral Reefs, Habitats, Species, Citizen Science and data collection methodologies.
Koh Tao has a number of very active and ongoing marine conservation programs as the island is surrounded by over 8 kilometres of natural, living Coral Reef.
Additionally, Koh Tao has numerous Artificial Dive Sites that are made up of various underwater structures that help to alleviate pressure on the natural Coral Reefs.
Students can choose from a number of courses that cover various topics and can get involved in real projects to increase their awareness and understand more about a specialist area.
Marine Conservation courses on Koh Tao are perfect for individuals who want to experience a diverse marine environment, learn how they can help to make a difference and for students who are considering a career in marine science.