Learn to Swim on Koh Tao
Koh Tao Swim Lessons and Swim Courses
The only accredited swim school on Koh Tao offers swimming lessons and courses for all levels and ability.
Swim lessons are for complete beginners who want to learn to swim to accomplished swimmers who have mastered the basics but want to improve their technique.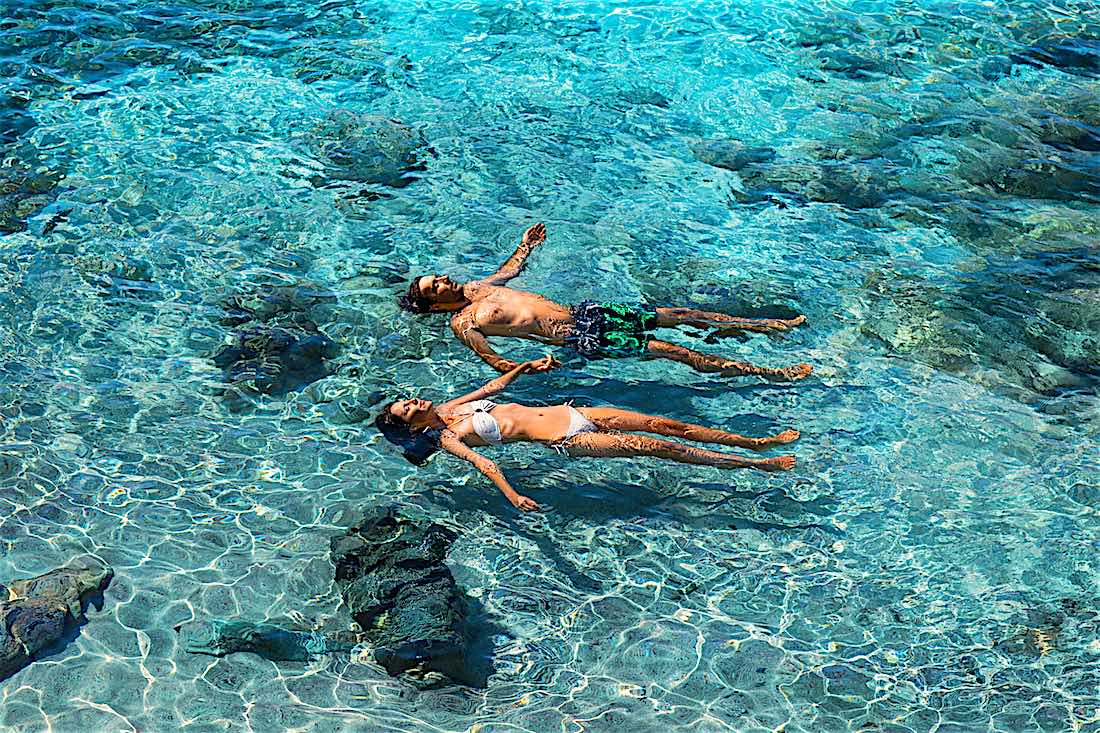 Pass the Swim Test on PADI Open Water Course
The most popular diving course in the world is the PADI Open Water Diver course, in which students need to pass a swim test.
For some aspiring scuba divers this is a concern as they do not believe their swimming is strong enough to swim 200 metres or tread water for 10 minutes.
Our swimming lessons will teach you to pass the swim test over 2 -3 focused sessions designed to increase your overall confidence in the water to ensure you can become a certified scuba diver.
Improve Swimming Technique
We also welcome strong and accomplished swimmers who want to improve their technique and become a more efficient swimmer with a better stroke.
All training sessions are tailored to the individual and private classes are available on request. Safety, fun and comfort are our priority.
Kids classes are regularly scheduled due to their popularity and these classes are based on the ability of your child and age with various packages available.
Swim Classes for Kids on Koh Tao
For customers who want to learn how to teach others to swim, we offer a recognized Swim Teacher program that teaches you how to teach others to swim.
The swim courses consist of two courses, Level 1 & Level 2 of our Swim Teacher program that teaches you the techniques necessary to teach other people how to swim.
An educational and rewarding experience program, you will be certified as a Swim Teacher and have the necessary tools and hands-on practice to start a new career.
Swimming is a Popular Activity on Koh Tao
Koh Tao is an island surrounded by a warm, tropical sea and swimming, snorkeling, and scuba diving are the most popular activities each day.
Almost all of the PADI Diving Courses require varying levels of swimming ability including the PADI Rescue Diver course, Divemaster program and our Diving Instructor Internships.

Swimming at Koh Tao Beaches
If you plan to visit any of the beautiful beaches on Koh Tao or take a 1-day snorkel trip around the island, being able to swim will enhance your experience.
Of course, swimming is not compulsory and you can visit any of the beachside restaurants and cafés around Koh Tao, enjoy a refreshment and relax the day away.
Swimming Lessons for Beginners on Koh Tao
If you are a non swimmer and have a desire to learn, our swim lessons and courses will teach you in just a few short sessions so you can make the most of your time on Koh Tao.
Please message us with your current level of swimming ability and we can provide you with more information and get you started.
Frequently Asked Questions
Is it Safe to Swim in the Sea on Koh Tao?
Yes it is safe to swim in the ocean straight off the beach on Koh Tao. You can enter the water from most beaches on Koh Tao to go for a swim. The warm tropical water makes it a fun and enjoyable experience.
The sea bed has a very gradual slope so even for children it does not get too deep too fast. There are no dangerous animals in the water that you need to worry about.
Like anywhere else in the world it is always best to ask before entering the water and always be careful with your footing.
Are there Sharks in the Sea around Koh Tao?
Black Tip Reef Sharks do frequent the coastal areas around Koh Tao, but are harmless to humans.
The shallow reefs act as nurseries for the Baby Black Tip Reef Sharks and they can be seen when snorkeling some of the bays around Koh Tao.
There is no need to worry about swimming in the sea because they are more scared of us than we need to be of them.
Our advice is always not to attempt to touch, chase or harass any marine life at all.
Can I take Swimming Lessons on Koh Tao?
If you do not know how to swim or want to improve your skills, you can take swimming lessons directly with Splashdance 'n Swim on Koh Tao.
The lessons with their professional swim coaches are very popular for people looking to get their scuba diving certification.
In order to get PADI Open Water certified, basic swimming skills are required and Splashdance 'n Swim can help you with this if you are not a confident swimmer.
Send us a message if you want to find out more.
Is there a lot of Boat Traffic in the Sea around Koh Tao?
Most beaches are perfectly suited for swimming just off the beach and there is no need to worry about boat traffic.
Mae Haad is where the passenger ferries arrives, but designated piers have been constructed for the boats to moor up on.
Parked in front of the different beaches you can see the typical Thai long tail boats and the taxi boat drivers offering shuttle services or trips to customers from the beach.
Is the Sea Clean and Safe to Swim around Koh Tao?
Yes the water in the sea around Koh Tao is clean and safe to swim in. The fact that Koh Tao is surrounded by many tropical corals and sponges means that the water gets filtered through a natural process.
On top of that, there are many local conservation initiatives that organize regular beach clean ups, cigarette butt challenges and Dive Against Debris clean-up dives.