Green Rock Dive Site Koh Tao
Learn about Green Rock Dive Site on Koh Tao
Green Rock dive site on Koh Tao is located on the north west coast of Koh Nang Yuan island and is very popular for swim thru's and pelagic marine life.
Location: North west side of Koh Nang Yuan
Depth: Max 28m, Min 6m – Average 20m
Type of site: A group of large boulders and large rock formations provides the dive with some exciting swim throughs.
Level: Advanced Open Water diver
Conditions: Can be strong currents and low visibility due to its exposed location on the ocean side of Koh Nang Yuan.
Average Visibility: 2-20 meters
Located just off the north west coast of Koh Nang Yuan, Green Rock dive site is often over looked by scuba divers.
Discover Green Rock Dive Site Koh Tao
Green Rock has occasional strong currents and limited visibility, especially around the full moon, but divers tend to choose Chumphon Pinnacle if a dive boat is heading in that direction for a deep dive site.
However, when the conditions are good this is a fantastic dive site for Advanced divers and boasts several swim through's for divers with adequate buoyancy.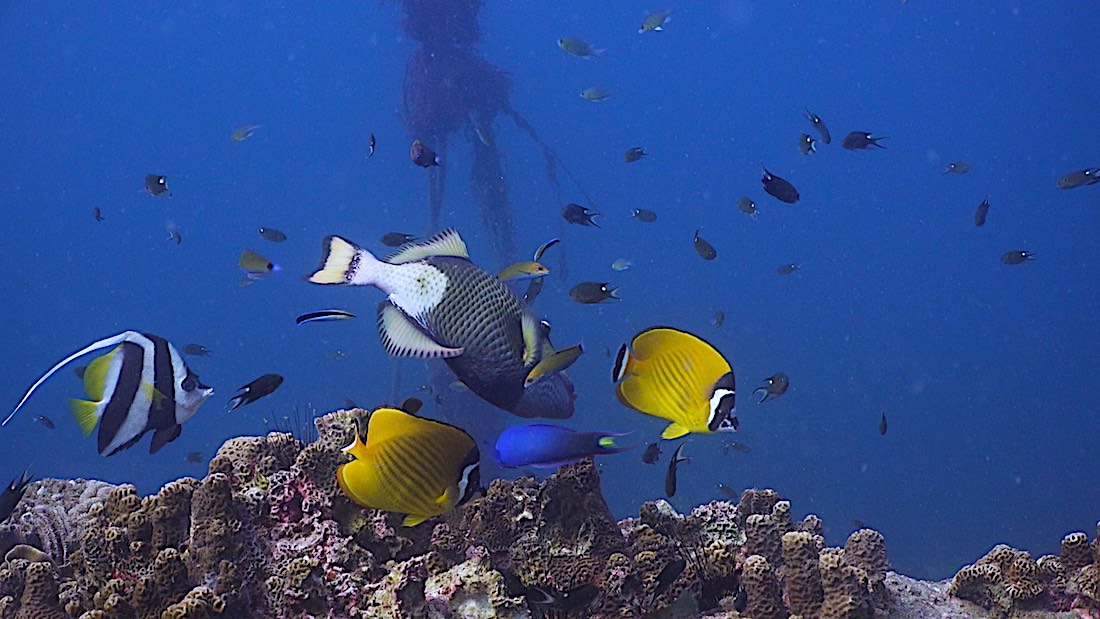 Green Rock – Huge Granite Rocks & Boulders
Green Rock also offers deeper depths for divers qualified to dive deeper than 18 metres and this dive site is also suitable for deep training dives.
Green Rock is series of large rocks and boulders with small caves and swim throughs and offers a variety of macro marine life hiding in many of the crevices.
The rock formations have created a perfect environment for brightly colored Nudibranch, Dancing Durban Shrimp inside the caves and Ghost Shrimp, Banded & Janss Pipefish.
The top of Green rock itself is approximately 2 metres under the surface and you will often see large schools of Yellow Tail Barracuda schooling there.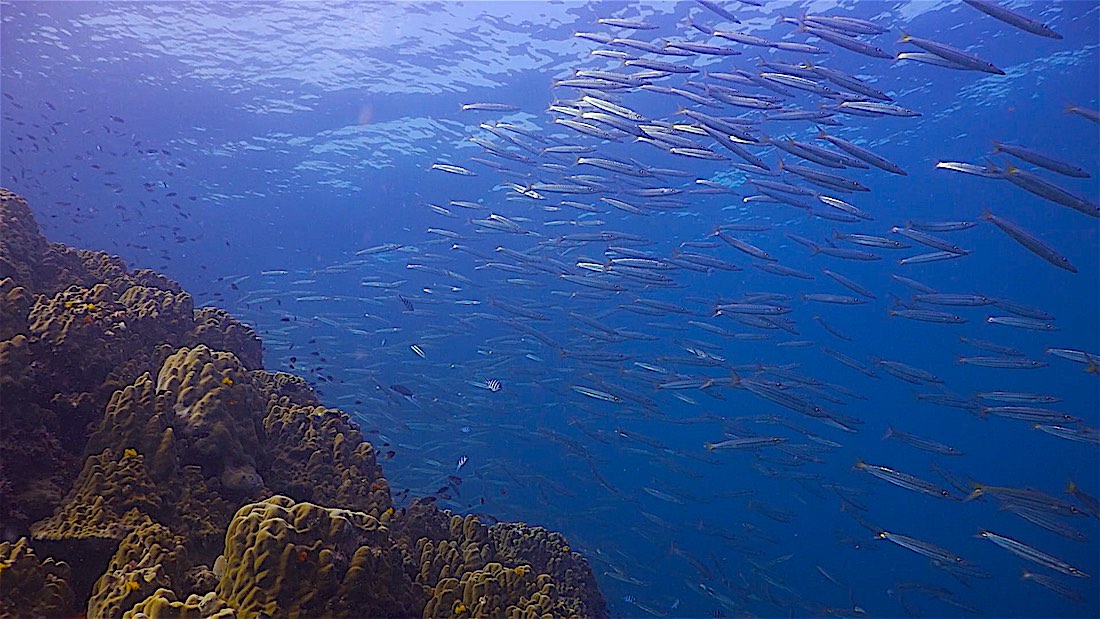 Caves & Swim Throughs
The dive site stretches north west to a small outer laying pinnacle (called Blue Rock) at a depth of 26 metres.
At Blue Rock you can find Xeno crabs attached to Whip Corals, schools of Chevron Barracuda and you may be lucky enough to see a Jenkins Whipray.
Directly north of the main cluster of rocks are the trigger pits, where Titan and Yellow Margin Triggerfish nest.
Divers need to be aware of this area during the breeding season (April-May) as both species can be very territorial and neither species will appreciate friendly scuba divers visiting at this time.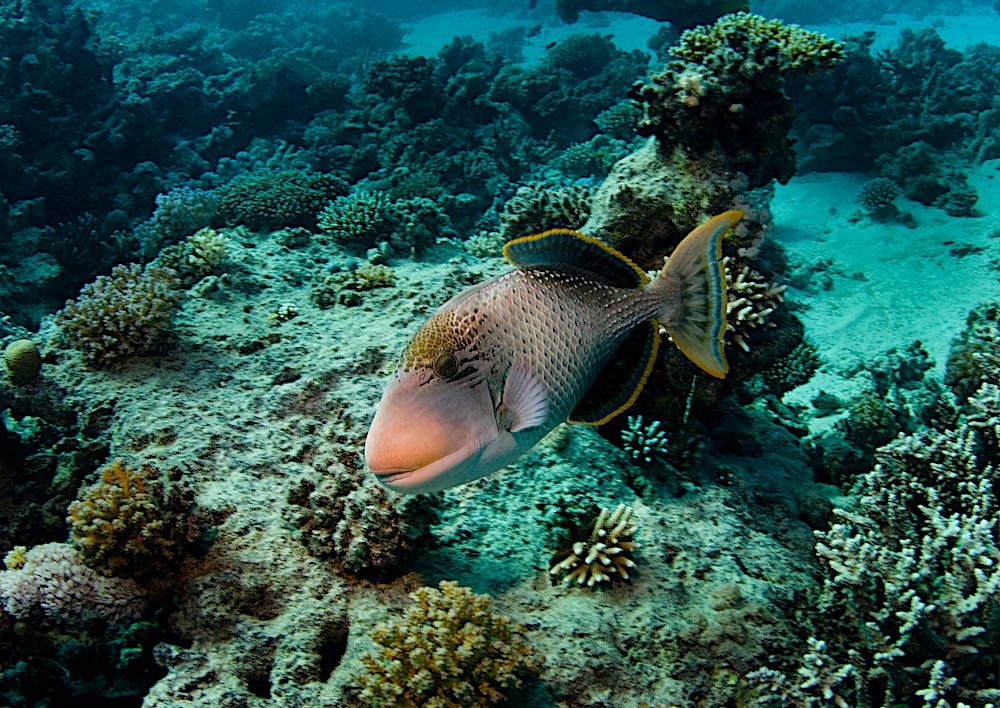 Green Rock Dive Site – Trigger Pit
For a shallower, more leisurely and longer dive, the north western coastline of Koh Nang Yuan offers lots of marine life to see.
You will encounter Harlequin Sweet Lips, Blue Ringed Angelfish and the usual range of Butterfly fish and even the occasional Unicorn fish.
Both Hawksbill and Green Sea Turtles are regular visitors to Green Rock and Banded Sea Kraits occasionally visit and during season, we often see Whalesharks passing here.
On its best day Green Rock is one of the premier dive sites on Koh Tao however, due to the location, this dive site is more suited to Advanced divers or those training to became Advanced divers under Diving Instructor supervision.