Twins Pinnacle Dive Site Koh Tao
Learn about Twins Pinnacle Dive Site on Koh Tao
Twins Pinnacle dive site on Koh Tao is a very popular location for scuba divers of all abilities offering an abundance of marine life and coral reef diversity.
Location: West coast of Koh Nang Yuan
Depth: Max 20m, Min 5m – Average 10m
Type of site: a mixture granite rock and boulders with assortment of hard and soft corals surrounded by soft sand
Level: Open Water diver
Conditions: Flat almost all year with very little current
Average Visibility: 5-20 metres
Twins Pinnacles – Koh Tao most popular dive site
Twins is possibly the most popular dive site on Koh Tao and if there was a dive site designed specifically for recreational scuba diving to conduct the range of PADI training courses at, then this is the perfect location.
Twins is actually three pinnacles, two large collections of boulders with corals growing on them and a smaller deeper group of rocks a little further west.
We are not certain if the dive site got its name from the two main rock pinnacles underwater or from the two peaks of Koh Nang Yuan island, which overlook this wonderful dive site.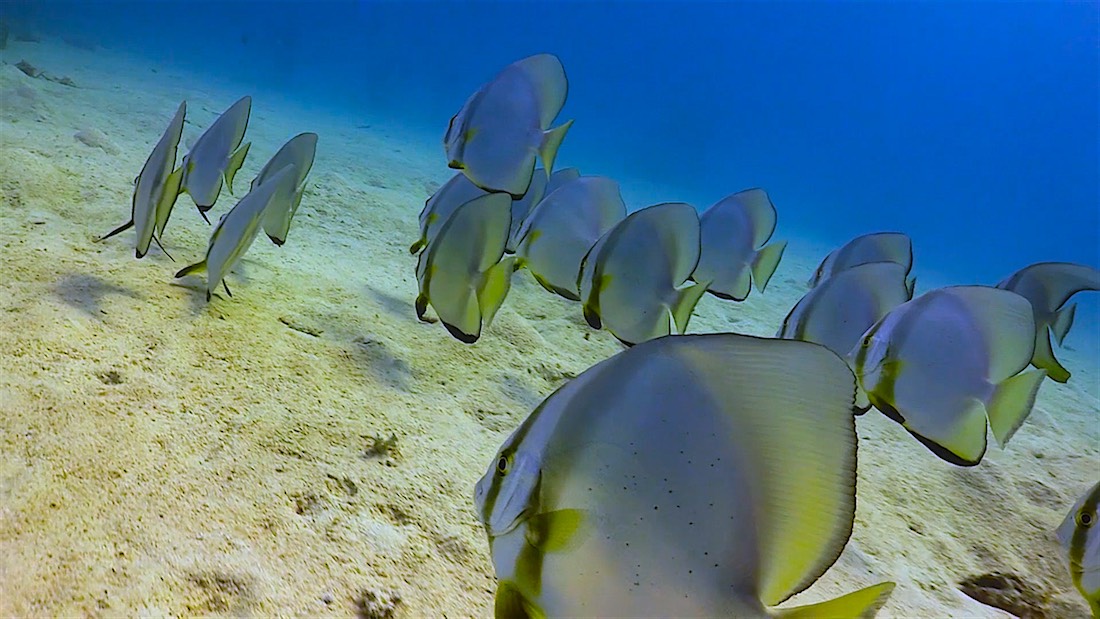 Twins Pinnacles Dive Site at Koh Nang Yuan
Another contributing factor to the popularity of this dive site is its position and the relative shelter it provides to scuba divers, regardless of any incoming monsoon weather, it is always a great place to dive and the marine life thrives here.
Twins Pinnacles boasts lots of macro action including Nudibranch, Pipefish, various species of Shrimp, Cowfish and Wart Slugs.
As you explore the dive site, you will discover lots of the favourites on Koh Tao such as Weibles Butterflyfish swimming around in pairs along with an abundance of Angel fish and Coral fish.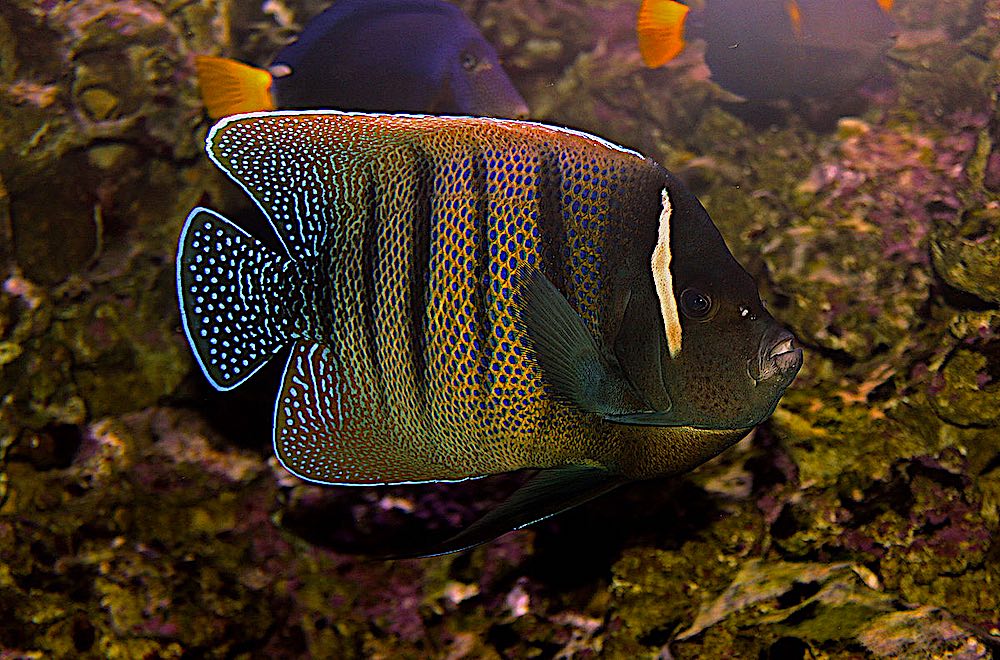 Easy to Navigate at Twins Pinnacles
Twins Pinnacles is an easy dive site to navigate with all three peaks running along an east – west axis.
A perfect dive would be to explore the much smaller deeper peak first and you will find a large adult Longface Emperor fish circling and inquisitive.
Look carefully in the cracks of the rock and you will see Pipefish and Yellow Boxfish, then navigate east to the middle peak.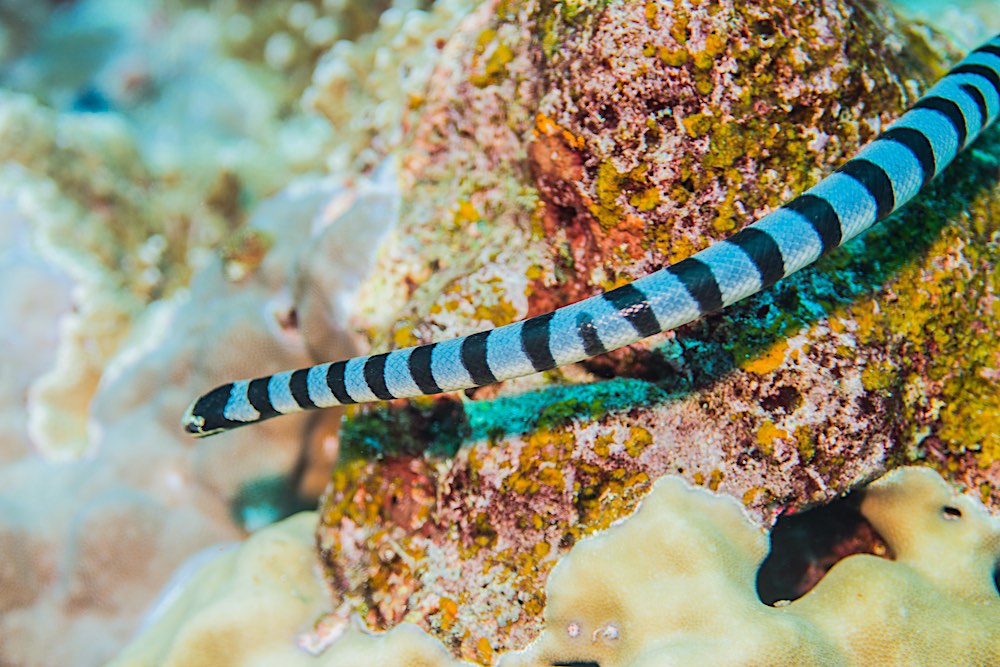 Diverse Marine Life
The middle peak at Twins has a lot to keep your attention including an archway – (mistakenly referred to as a swim through) – on the north of the site suitable for divers that are confident with their buoyancy.
If divers are not confident with buoyancy here, then we politely suggest you are too far south and Buoyancy World is only a short swim across the sand and is specifically designed for novice divers wanting to improve their buoyancy.
Swim across the middle peak and you will encounter an Anemone fish in their Anemones, various reef fish and several different species of Wrasse, Groupers, Parrotfish and Bannerfish.
You will find Moray Eels hiding in holes and Trevally swimming in small groups or often solitary on the lookout for a quick easy meal.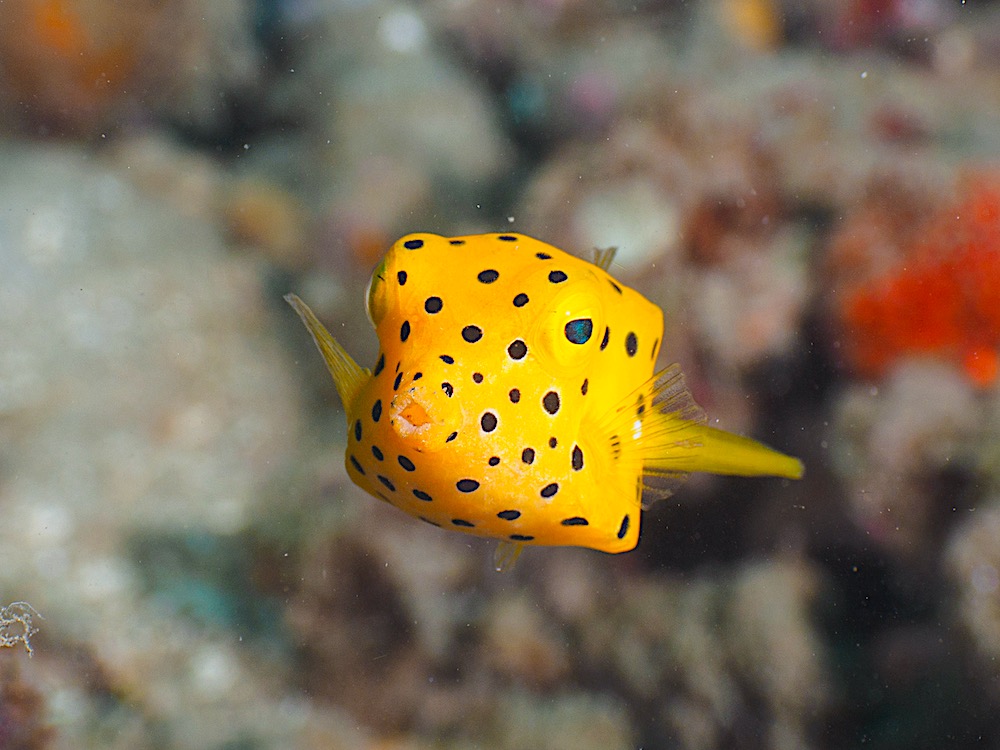 Twins Pinnacles is Perfect for Open Water Divers
Swim south east off the middle pinnacle and you will find Nemo living with her family of Saddleback Clownfish in a symbiotic relationship with a Sebae Anemone (Heteractis crispa).
Divers have created a large ring made from rocks that form a circle around one of the most famous residents on Koh Tao, so please do not venture inside this.
At Twins shallow peak look under the ledges for the Blue Spotted rays and in the shadows, you will see Snapper.
Other favourites you may encounter at Twins Pinnacles dive site include Sea Turtles, Scribbled Filefish and Yellow Box fish.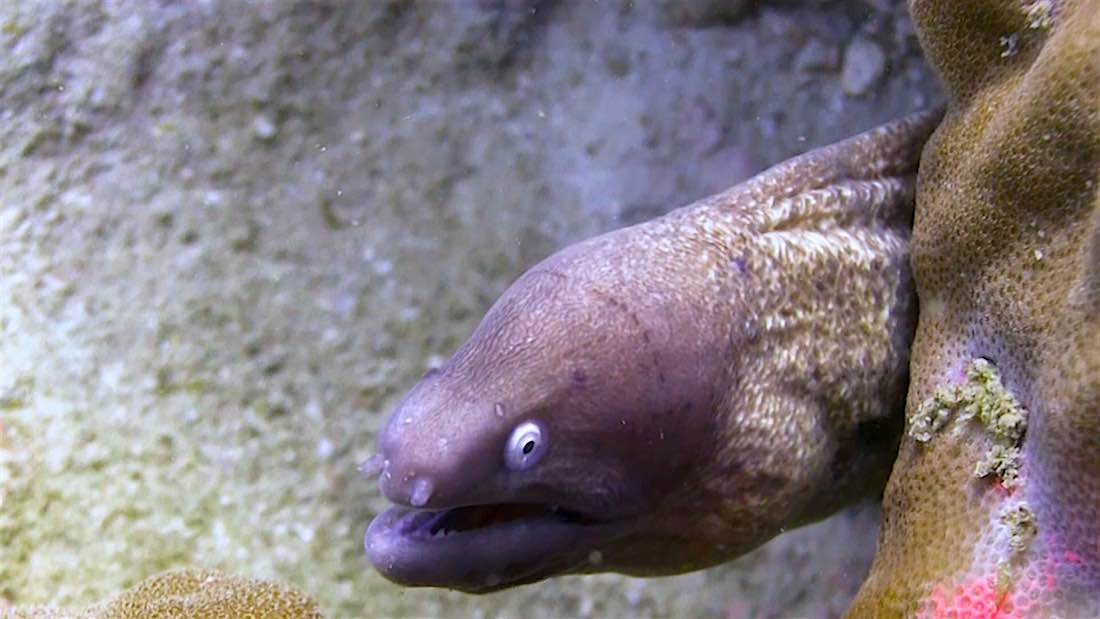 Buoyancy World Dive Site Koh Tao
With a depth of between 10-16 metres, the artificial structures at Buoyancy World dive site have attracted an abundance of marine and it has evolved into its own marine ecosystem.
You will see a plethora of your favourite Koh Tao reef fish at this location including Batfish, Red Breasted Splendor Wrasse, Yellow Spotted Goatfish, Moon Wrasse, Parrotfish and Juvenile Sweetlips.
Buoyancy world is more of a diver training site for skills and marine conservation awareness, but for divers who are intrigued it is well worth integrating Buoyancy World into your Twins dive plan.