Six Banded Angelfish Koh Tao
Learn about the Six Banded Angelfish on Koh Tao
Six Banded Angelfish are not as frequently seen around Koh Tao by scuba divers or snorkelers as other types of Angelfish.
However, they can be found quite easily if you know where to look and they are often seen swimming around in pairs.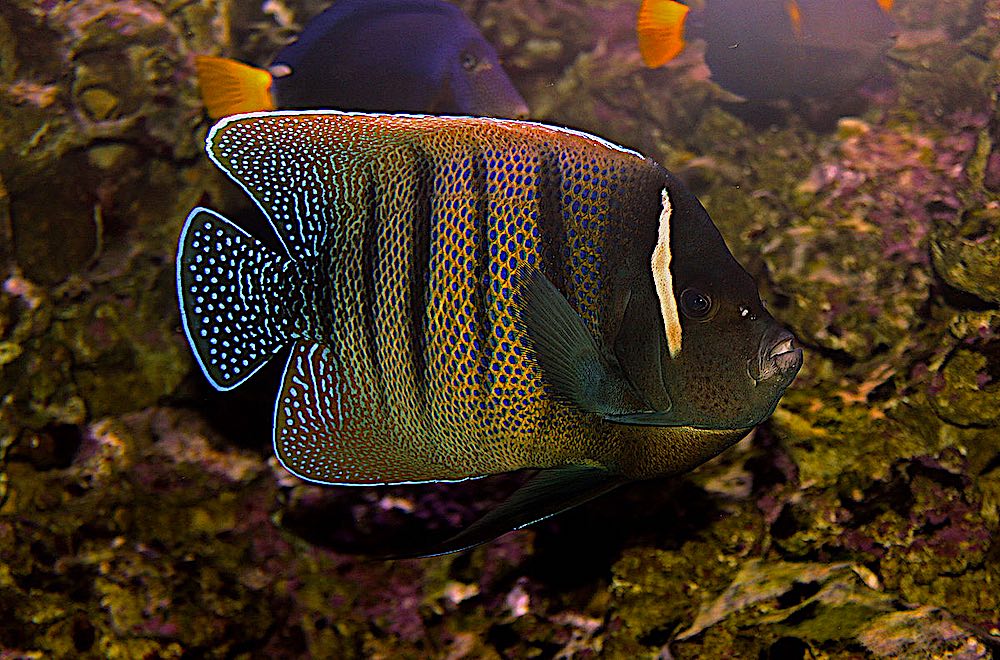 Where to find the Six Banded Angelfish on Koh Tao
Six Banded Angelfish are quite shy but they can be seen at dive sites such as Twin Peaks, White Rock, Japanese Gardens and Laem Thian.
If you are snorkeling then visit either Mango Bay, Aow Leuk or Hin Wong Bay for a better chance to see them swimming around in shallow water.
How to identify the Six Banded Angelfish
As the name suggests, Six Banded Angelfish have six (6) prominent vertical stripes down each side of their body.
The first of the stripes is all white and is situated just behind the eye with the remaining five (5) stripes running down towards the caudal fin (tail fin) and these ones are much larger and are a black colour.
The face of the Six Banded Angelfish is completely black with a small beak shaped mouth and the black slowly fades into a yellowish colour along the body, which has vibrant blue polka-dots scattered around the entire body.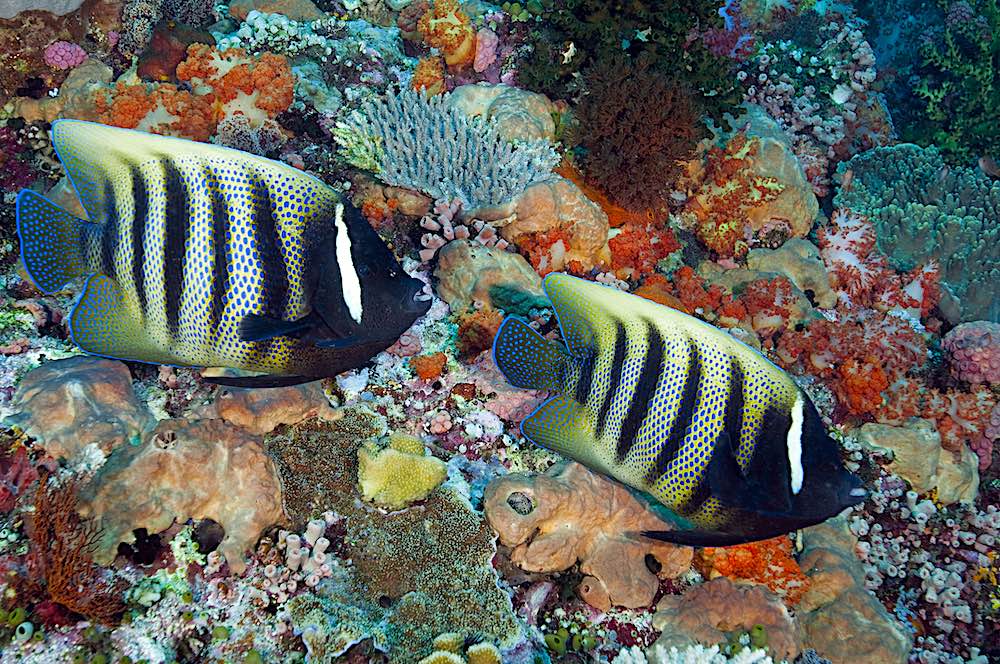 Six Banded Angelfish Characteristics & Behaviour
Six Banded Angelfish are quite a timid marine animal when it comes to scuba divers and they are usually very alert and like to keep a safe distance.
If the Six Banded Angelfish gets stressed or aggressive, they can be heard making a grunting noise underwater and if you do hear this noise it generally means you are too close for their comfort.
The diet of a Six Banded Angelfish is a typical Omnivorous one consisting of small sponges, molluscs, worms and even eggs and their protruding mouth is shaped to help them pick up food when breaking off small parts of sponges.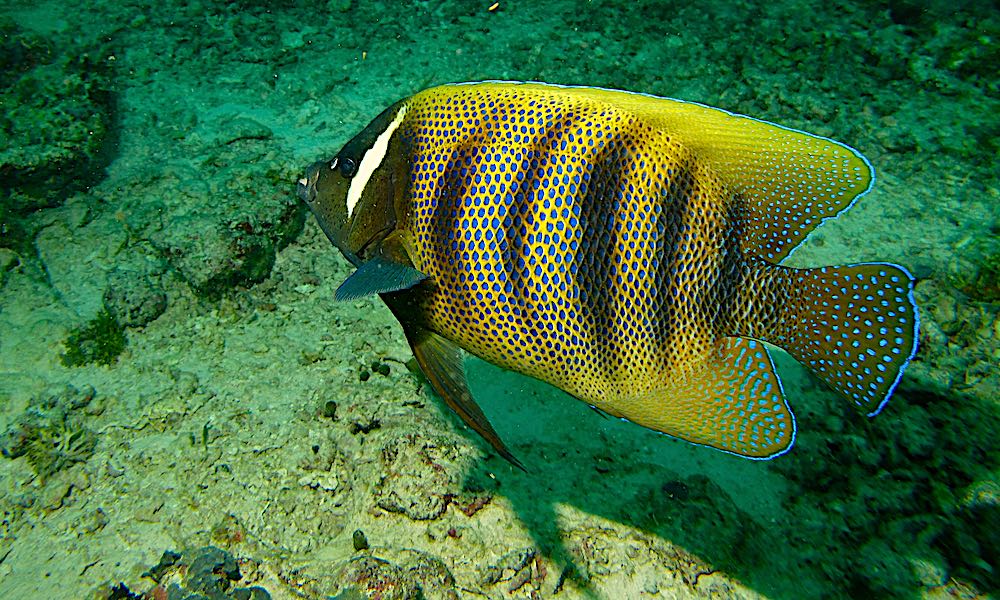 Interesting facts about the Six Banded Angelfish
Six Banded Angelfish are one of the largest types of Angelfish and can grow up to fifty centimetres (50cm) in length.
All Six Banded Angelfish are born as a female and they have the ability to change to a male when it is suitable for survival or reproduction purposes.
It is believed that the Six Banded Angelfish behave in the same way as many other of their fellow species and will find a partner and mate for life.
It is not that long ago that all Angelfish were believed to be different types of Butterflyfish until they eventually got their own category.