Located in Mae Haad, Koh Tao
Check Our Location Map to find us (close to the pier)
Black Turtle Dive is very easy to find when you arrive on Koh Tao and the office you need to check in at is conveniently located just a few minutes from the main ferry pier.
Like most businesses on Koh Tao, we have adapted our check in process and the location of our reception office until the international travel situation changes.
Our quality customer service and training standards have not changed and as a part of our customer promise, we want to meet your expectations and deliver on our promise.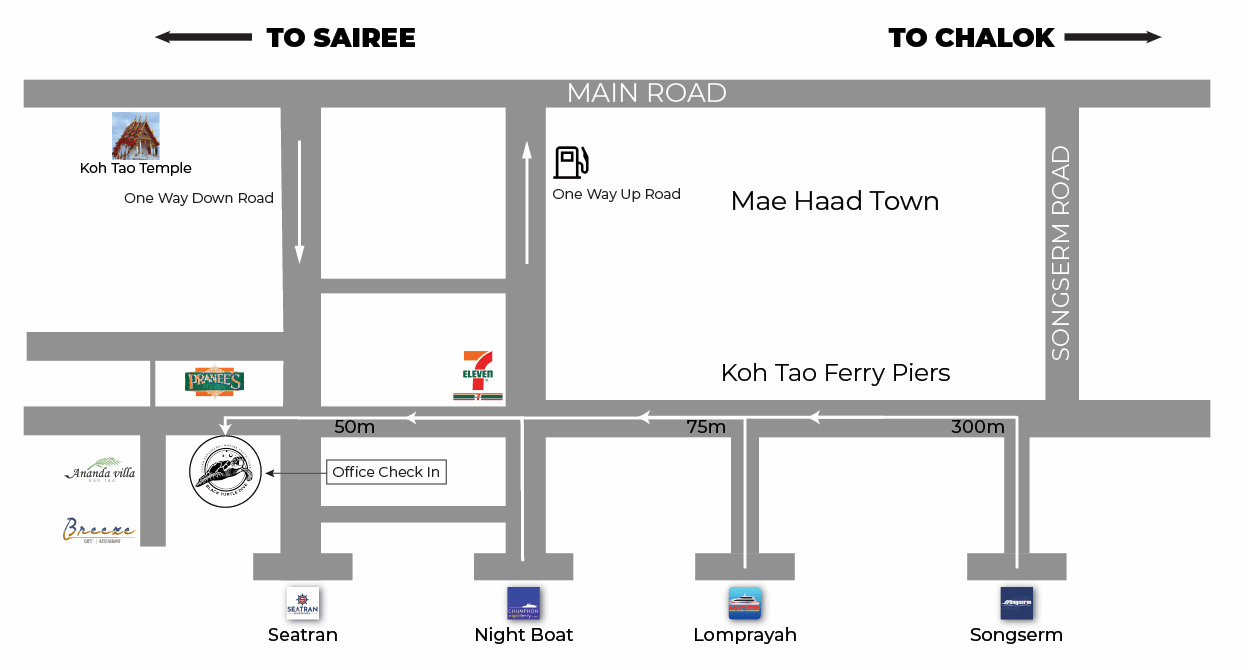 Offices in Mae Haad, Koh Tao
Our Experience programs, PADI diving courses, Divemaster, Diving Instructor and Conservation internships provide you with an exceptional learning experience.
Our diver training programs have evolved over the past 20 years and our core team of diving professionals are fine-tuned to your needs as an individual, whatever your current level of a training.
You can chat to us direct at any time on our social platforms, submit a form on the website, or email us to find out the latest travel and visa news.
Meet & Greet you at the Pier
We can meet you at the ferry pier when your boat arrives and either walk you to our office reception or help you with your luggage in a vehicle.
If you are a short term visitor about to start your PADI Open Water course or a long term visitor starting one of our extended Scuba Diving Internships, the initial check in process is the same.
Of course, if you are arriving on Koh Tao for the first time (or a return customer), we will ensure you are met and welcomed as a part of the Black Turtle Dive family.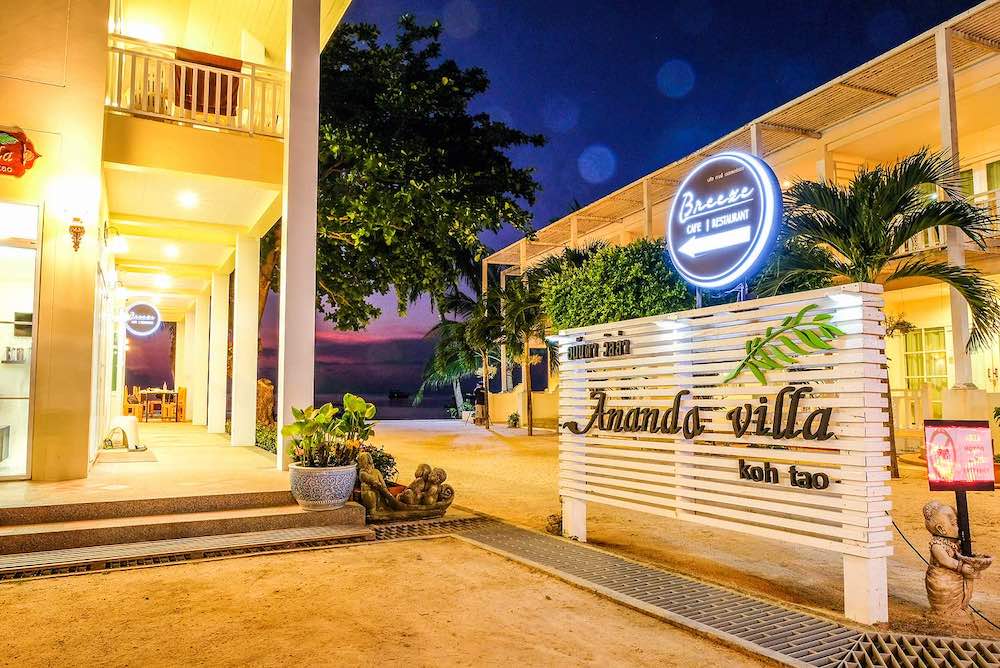 Check In to your Accommodation
Our check in process is very easy and our priority is to ensure you reach your accommodation, complete the necessary paperwork and to discuss your itinerary, so we can start your training.
Mae Haad is a perfect location to base yourself when visiting Koh Tao, due to its proximity to the main ferry pier, high street banks, Post Office, local grocery shops, pharmacies and even the Koh Tao hospital.
Mae Haad village also offers two white sandy beaches either side of the ferry pier, which are lined with overhanging Palm trees that face due west and offer the most amazing Koh Tao sunsets.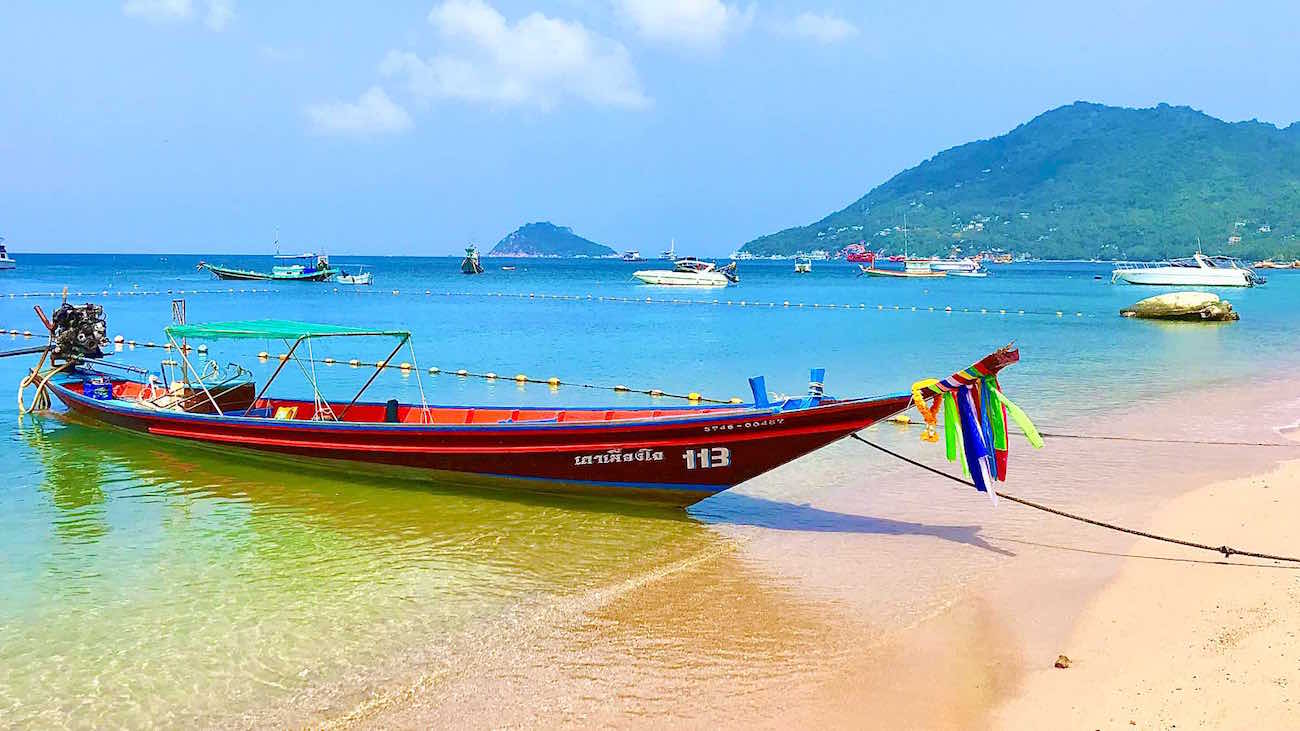 White Sandy Beaches Mae Haad
Along the idyllic beaches you will discover ocean view restaurants, café's and a selection of beach front accommodation.
Black Turtle Dive offers customers a choice of accommodation from garden view bungalows with a fan, just 50 metres from the beach, or AC superior room upgrades right next to the beach.
Koh Tao has a huge range of accommodation choices located around the island from Chalok Baan Kao and Sairee beach to the east and north coastline.
We can provide you with advice if you want to stay in alternative accommodation located in another area of Koh Tao and in most cases you can rent one of our scooters to help you attend your diving course training.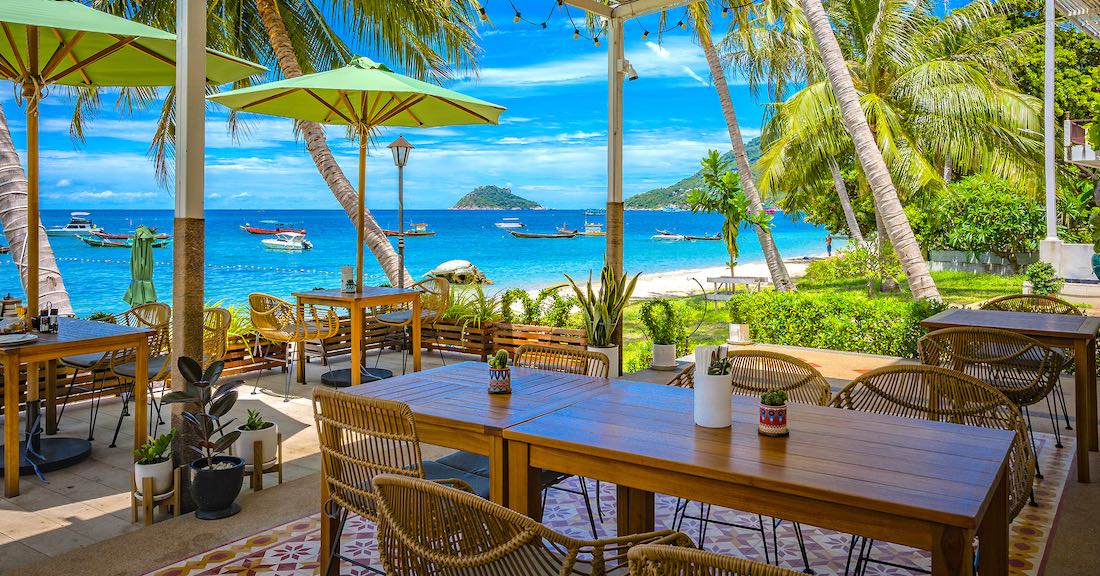 Beachside Restaurants in Mae Haad
Our location in Mae Haad offers excellent Food & Drink choices and we provide you with two on-site restaurants and a wide choice of international food and local Thai cuisine.
At Pranees Kitchen Thai restaurant, you may have just found the best Pad Thai in Thailand and at Breeze Koh Tao we offer a diverse and popular range of international cuisine.
Our location in Mae Haad is ideal for short and long stay customers and is a perfect starting point for your journey as a scuba diver or a visitor who wants to try our Experience programs and explore Koh Tao.
Please message us if you have any questions prior to your arrival or if you are unsure about how to find us and we look forward to welcoming you to our island home.