Tanote Bay Dive Site Koh Tao
Learn about Tanote Bay Dive Site on Koh Tao
Tanote Bay dive site on Koh Tao is located on the east coast in a sheltered bay with an abundance of coral reefs to explore and is suited to all levels of scuba diver.
Location: East coast of Koh Tao
Depth: 5m-18m
Type of site:  Shallow Coral reef with a small Shipwreck in a large bay
Level: Open Water diver
Conditions: Good
Average Visibility: 2-10 metres
Koh Tao – Tanote Bay Dive Site
Tanote bay is a beautiful bay located on the east side of Koh Tao with a wide beach that is popular with visitors who want to relax in the sun, swim, snorkel or try scuba diving.
For the adventurous type, the bay also boasts a huge rock positioned in the middle of the water that provides a great location for rock jumping.
Tanote bay is perfect for snorkeling and the marine life is easily accessible from the beach, which makes it our choice when customers ask for a place they can visit to relax if they have a day off from diving.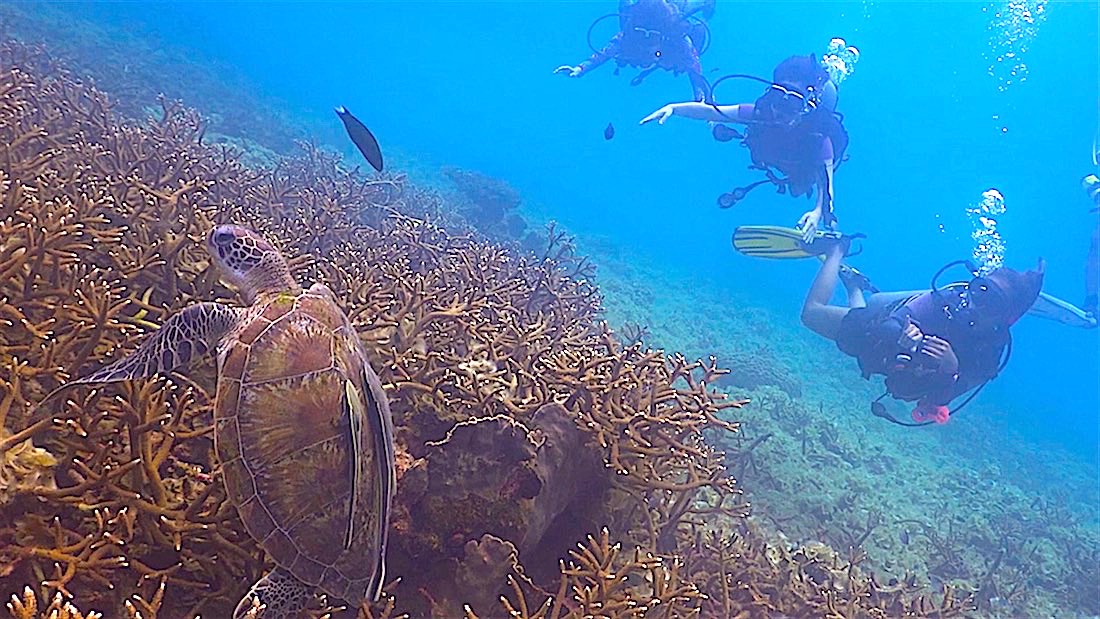 Diverse Marine Environment
Tanote bay also offers an excellent scuba diving experience with several artificial structures that add to the natural beauty of the marine environment.
This dive site is one of the best on the island for macro and extremely popular with underwater photography enthusiasts who will patiently wait to get that shot of the Pipe fish or Frogfish that reside on the catamaran.
The dive boat will often moor up in deeper water and is ideally positioned to explore the sunken catamaran that is teeming with marine life.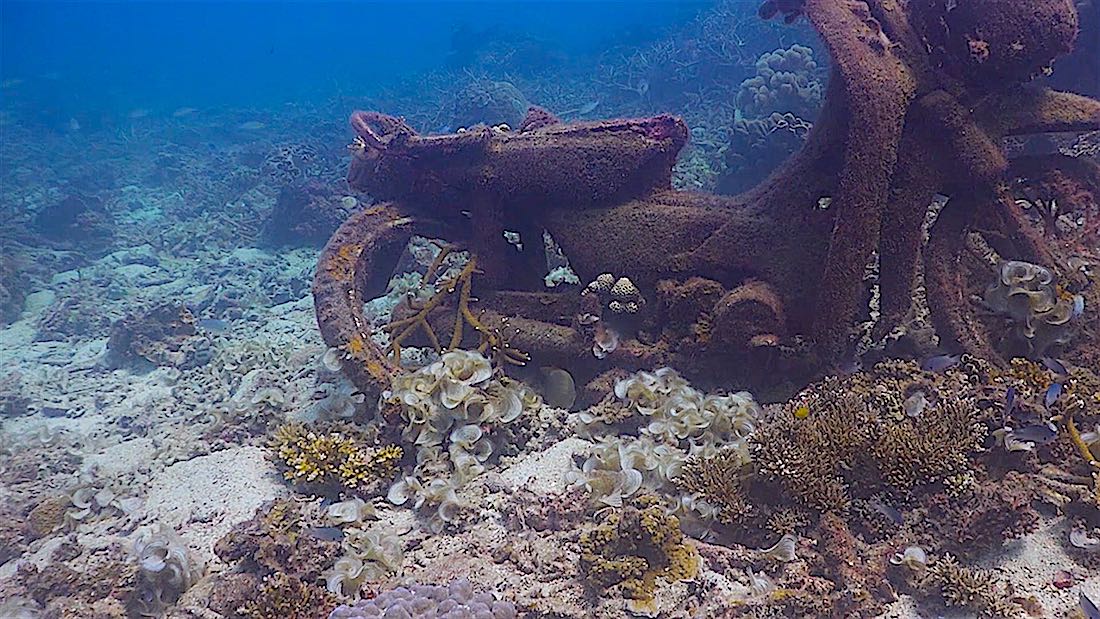 Sunken Catamaran – Explore the Wreck
Located just off the main dive site, the Catamaran provides a home to a variety of different species and you will often see a Jenkins Whipray resting underneath in the shade.
Look closely and you may see small Banded Pipe fish and a variety of different Shrimp living in the small holes including Spider Crabs clinging to the Whip coral that surround the outside of the sunken wreck.
There is also small Octopus to be found on the wreck if you pay attention and various small Shrimp that add to the macro magic of this dive site.
Surrounding Coral Reef
You can also dive from the beach at Tanote bay and follow the gentle slope down into a large sandy bay that has Tanote Rock in the middle and a myriad of Coral reef fringing either side of the bay.
Exploring the south of the bay you will find artificial concrete cubes with a large variety of coral and lots of marine life hidden away in the cracks and crevices.
Swim around in this area and you will see the special Reef balls and Coral nursery structures at a depth of around 10 metres.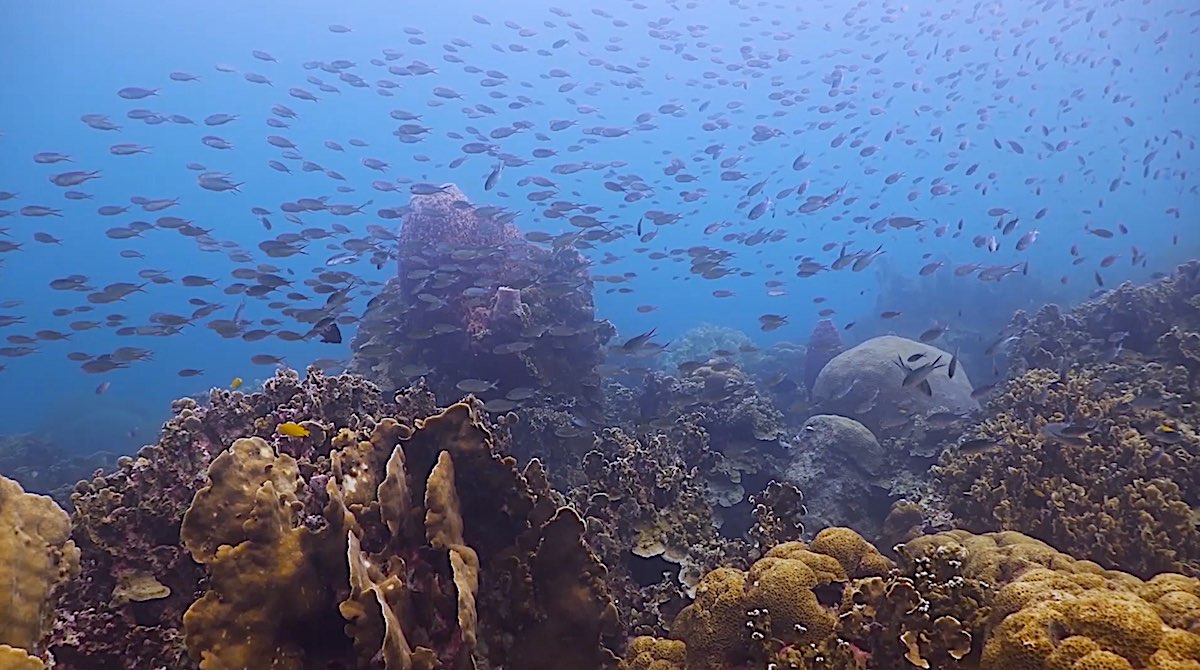 Tanote Bay – Varied Marine Life Species
Further north is the main Coral reef with large Barrel Sponges, Boulder and Brain Coral that provide a habitat for the many species of common reef fish residing here including Butterfly fish and Angel fish.
An interesting object to look out for is the sunken scooter with a very aggressive and territorial Damsel fish that guards it from inquisitive scuba divers so be warned.
Tanote bay is an ideal dive site to see hundreds of Yellow Tail Barracuda along with Titan Triggerfish, Sea Turtles and Banded Sea Kraits.
Our recommendation is to dive from the boat and start off with exploring the catamaran wreck and if you are a macro enthusiast you may not get much further.