PADI Pro Level Diving Courses Koh Tao
Koh Tao PADI Pro Diving Courses & Scuba Internships
Koh Tao provides an excellent environment for aspiring scuba divers who are considering a lifestyle or career change and there are many reasons why people choose professional level scuba diving training.
Perhaps one reason is to embark on a career offering you the freedom to travel the world and experience different cultures.
Another popular reason our candidates gave us is for the personal development that being a professional scuba diver brings to a person.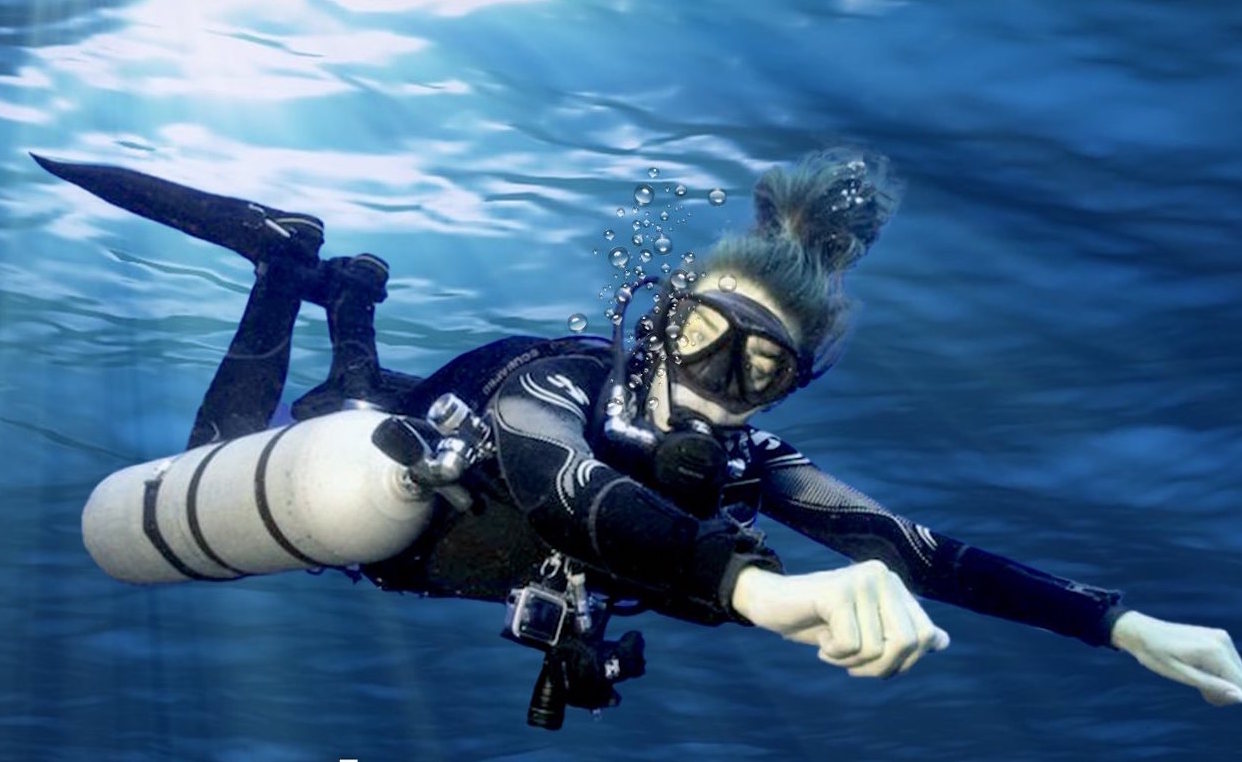 PADI Pro Courses Koh Tao – Personal Development
As a full time dive professional you have the opportunity to meet people from every corner of the world and from many different cultures.
Working as a dive professional in the scuba diving industry offers you a clear path to follow your interests, passion and explore our ocean planet every day.
As a dive professional, you will improve a range of personal attributes and abilities including problem solving, communication skills, interpersonal skills, leadership skills, in addition to becoming a mentor and an educator.
As a dive pro, your workplace will be the amazing underwater world, teaching others how to scuba dive and educating customers about our fragile marine ecosystem and the plight of our coral reefs.
PADI Pro Courses – Career & Lifestyle Change
Our professional level diver training programs conducted at Black Turtle Dive, offer you a viable route to your most aspirational scuba diving dreams.
Over 20 years, we have developed and evolved the highest quality professional level training courses in the scuba diving industry.
We take a focused, personalized approach to every candidate and offer bespoke mentoring throughout your journey to become a Dive (PADI) Pro.
All our Professional level training programs are PADI sanctioned, who have recognized our training with several awards, including Outstanding contribution to Diver Training and Instructor Development.
PADI Pro Course Training – Diving Industry Awards
The team at Black Turtle Dive understand every candidate has different areas of interest and aspiration and it is our goal to identify these and exceed your expectations.
We are passionate about the preservation of the ocean environment and have developed a series of unique Reef Ecology modules, which are included in our professional level training programs.
This ensures you have the necessary knowledge and understanding of the fundamental information of the marine ecosystem.
Our materials highlight how the different living organisms on Coral reefs interact with each other, the natural environment and the challenges that Coral reefs are facing.
PADI Pro Courses – Success in the Diving Industry
Our Pro level diving courses are designed to identify your strengths and weaknesses and through remediation and focused training, we can mould your skill-set to ensure you become successful in the diving industry.
Our focused training will help you to become an outstanding dive professional, whilst ensuring you retain an open mind and understand that learning never stops as a dive professional.
Another area we are passionate about is mastering buoyancy, which is one of the most important basic skills a scuba diver should possess.
Many scuba divers have under developed buoyancy skills and as role model dive educators, it is our responsibility to address this.
PADI Pro Level Courses – Professional Scuba Diving
Designed to increase your competence and confidence as a scuba diver, our buoyancy workshops focus on fine tuning your propulsion and manoeuvering techniques and helping you to perfect your trim.
All three in our series of buoyancy workshops are included exclusively with all Black Turtle Dive professional scuba diving courses.
We introduce you to these early on during your training and you can be sure you will become a buoyancy expert in no time.
As an aspiring dive professional, you are trained to teach effective buoyancy to other scuba divers and our teaching philosophy is to teach all skills in Open Water neutrally buoyant.
PADI Pro Courses Koh Tao – Neutral Buoyancy
As part of your dive professional level training, we work towards conducting all sections of your demonstration quality skill circuits neutrally buoyant.
This increases your knowledge, confidence and skill level above and beyond what is required to become a Dive Professional and it is also lots of fun.
Once you have mastered your own buoyancy skills through our training, you will develop the necessary skills and confidence required to teach new Open Water divers in neutral buoyancy.
We are confident we have the most experienced, successful, innovative and customer friendly professional level training team in the world.
PADI Pro Diving Koh Tao – Scuba Diver training
If you are considering embarking on a lifestyle or career change or want a Scuba Diving Internship with Marine Conservation and first class diver training included, we offer a range of choices.
Our diving courses are pioneering whilst maintaining the highest levels of training standards, safety and integrity.
Of course, our pro level courses and diving internships are also packed with fun, adventure and excitement.
We can provide you with flexible booking options depending on your current level of training (if any) and we can discuss your diver training aspirations in greater detail by video chat or in the first instance by email.
Please get in touch to receive the latest information on travel to Thailand, operational and booking details and start planning for your change of lifestyle now.