Laem Thian Dive Site Koh Tao
Learn about Laem Thian Dive Site on Koh Tao
Laem Thian dive site on the east coast of Koh Tao is an excellent location for scuba divers who want to experience diversity, marine life and a varied underwater topography.
Location: East coast of Koh Tao
Depth: 5m – 35 metres
Type of site: Lots of giant boulders, natural swim-throughs and unique topography
Level: Open Water diver
Conditions: Generally good if weather is ok
Average Visibility: 10 -20m
Discover Laem Thian Dive Site Koh Tao
Located on the less developed east side of Koh Tao, Laem Thian offers scuba divers a fun filled two dives; Laem Thian Bay and Laem Thian Caves.
Laem Thian Bay is located on the southern side of Laem Thian and this shallow dive site is suitable for novice scuba divers.
Laem Thian Caves on the northern section is deeper, much more adventurous and perfect for divers wanting a dive of discovery and to explore.
Discover & Explore
Clusters of huge boulders make up the coastline along Laem Thian forming a series of exciting swim throughs, caverns and caves on the north side of the site, which are suited to the more experienced diver with better buoyancy.
Laem Thian main caves are above 20 metres and they do involve a bit of up and down and the sun penetrates through the overhanging giant boulders to create stunning visuals.
The southern side of the dive site starts with a beach, where it is possible to complete shallow training as part of the Discover Scuba Diving experience prior to progressing to a dive.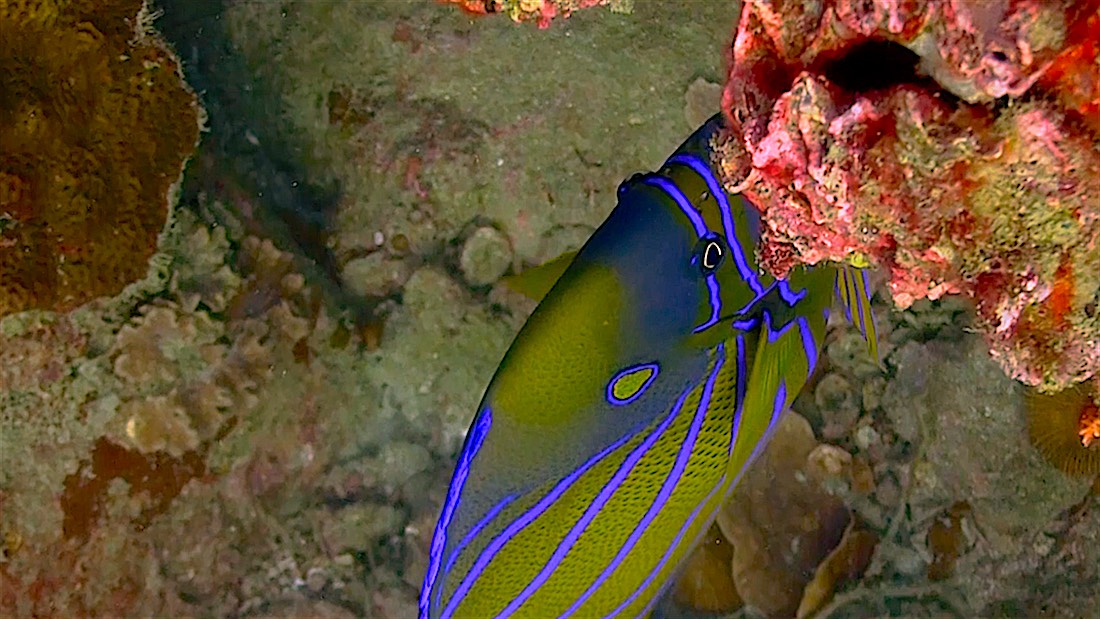 Two Dive Sites at Laem Thian
The rocks here are covered in hard corals and the depths ranging from 3-14 meters make it quite easy for beginners.
There is a lot of marine life to see around the bay including large schools of Yellow Tail Barracuda, Butterflyfish and pairs of Blue Ringed Angelfish.
Keep your eyes open for Moray Eels poking their heads from the rocks and look closely to see Nudibranch and Wart Slugs.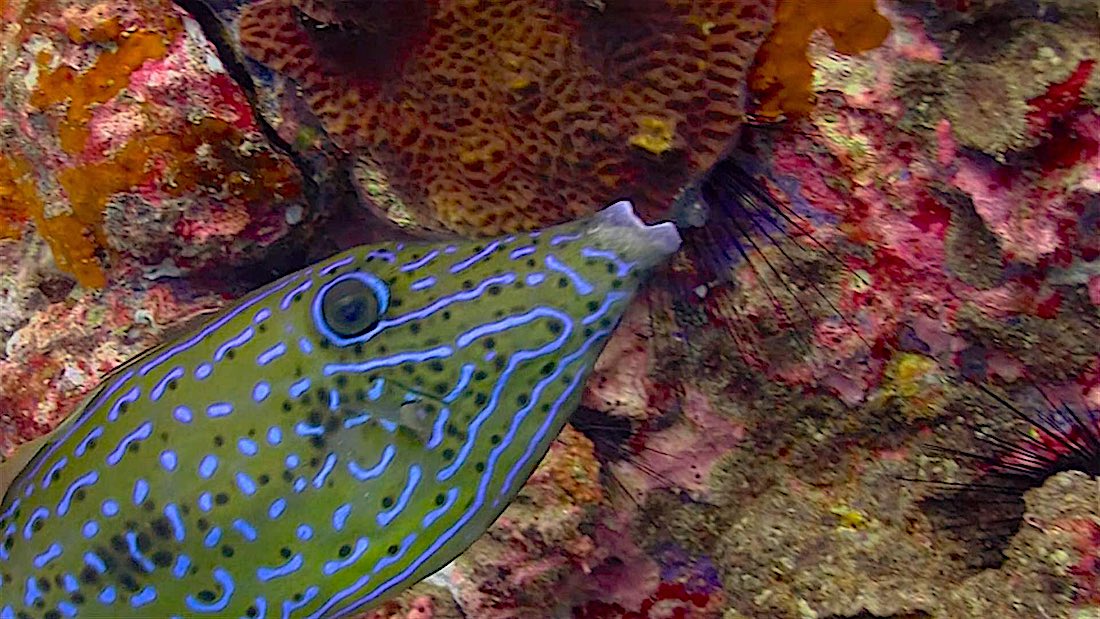 Laem Thian – Abundant Marine Life
What makes Laem Thian dive site exciting is that you get to see marine life that is relatively unique to this location on Koh Tao such as the Orange-Spine Unicorn fish and the Bumphead Parrotfish.
You will also see several species of Groupers at Laem Thian, Harlequin Sweetlips, Batfish, Cobia, Titan Triggerfish and Black Tip Reef Sharks as they pass by.
Laem Thian is not the most dived site for many scuba divers on Koh Tao, which is just one more reason to visit and explore this vibrant and diverse dive site location.