>
>

How to get your Kids & Family into Scuba Diving
A Family Holiday on Koh Tao
Depending on your preference, Thailand offers visitors a mix of bustling city life within the Bangkok metro, mountain retreats in the north and tropical island getaways along the southwestern coastline.
One area that can be overlooked if you are unfamiliar with the geographical attributes of Thailand, is the tropical beauty and safety of the Gulf of Thailand.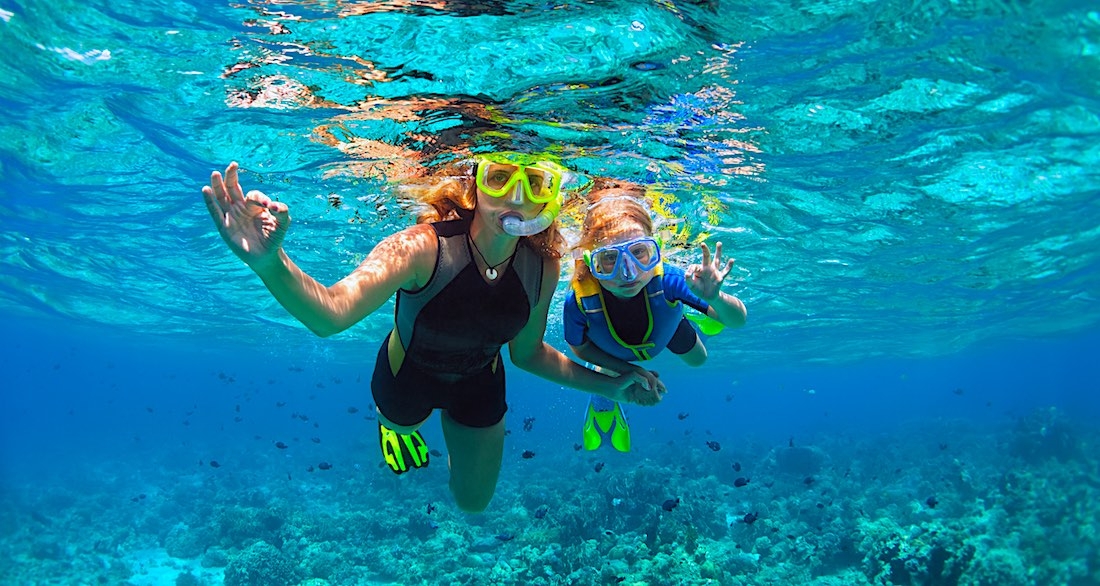 Tropical Island Get-a-Way
Almost everyone dreams of travelling to an exotic destination, where they can relax at peace with nature and allow the stress of daily life to disappear.
Koh Tao Island is an easily accessible, idyllic tropical island and amazing weather that is perfect for families with kids and is only 70 kilometres from the mainland.
Modern high speed ferry companies provide a daily timetable from the mainland to each of the tropical islands in the Gulf.
With a large selection of modern accommodation available from 5 star resorts to beach side bungalows, Koh Tao has a lot to offer a family of any size.
Surrounded by 8 kilometres of Coral Reef, this popular tropical island is a unique holiday destination offering modern infrastructure, yet retaining a tropical beauty and charm.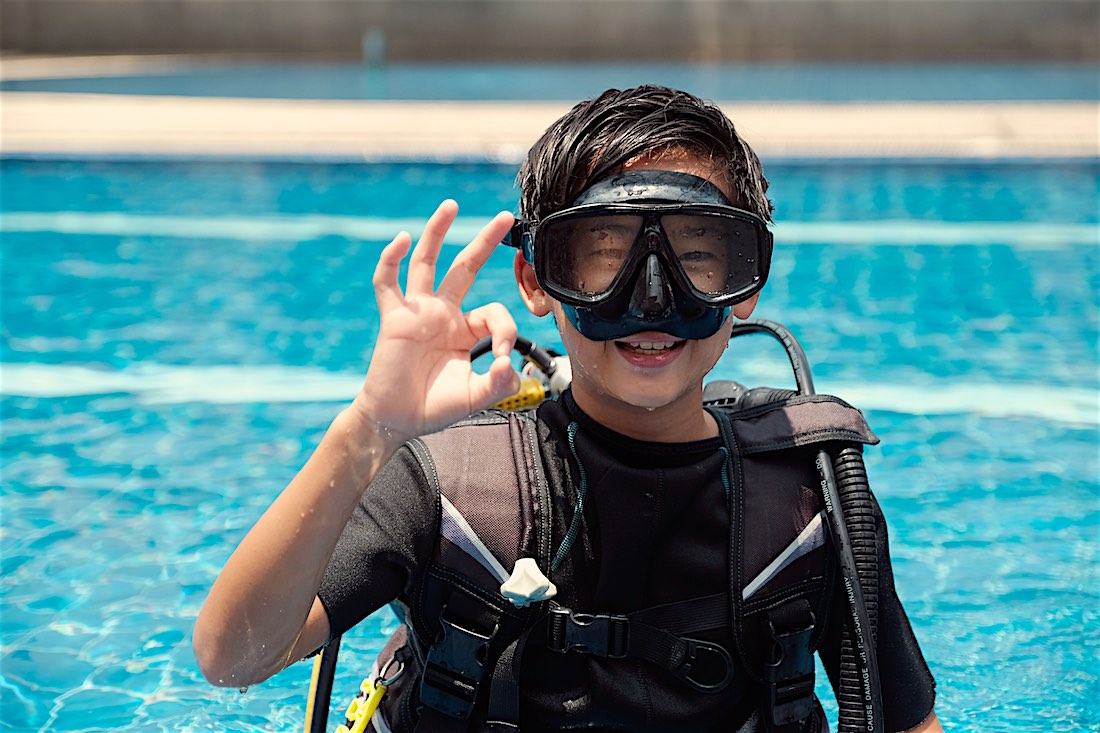 Scuba Diving for the Family
Koh Tao is also known as one of the most popular destinations in the world to sign up for a scuba diving course.
In fact, prior to the 2020 global Covid pandemic, more people were certified as scuba divers on Koh Tao than any other location worldwide, year on year.
Due to the pandemic that affected all countries around the world and the downturn in international tourism, Koh Tao has flourished environmentally.
Alongside the Artificial Reefs created and managed by local restoration teams and the Department of Marine & Coastal resources (DMCR), the natural reefs are in excellent condition.
Koh Tao offers visitors dozens of dive sites and snorkeling locations to safely enjoy the wonders of the underwater world in a safe, warm sea environment.
For a family with kids, this converts into lots of opportunities to keep the children entertained with a wide range of in-water activities.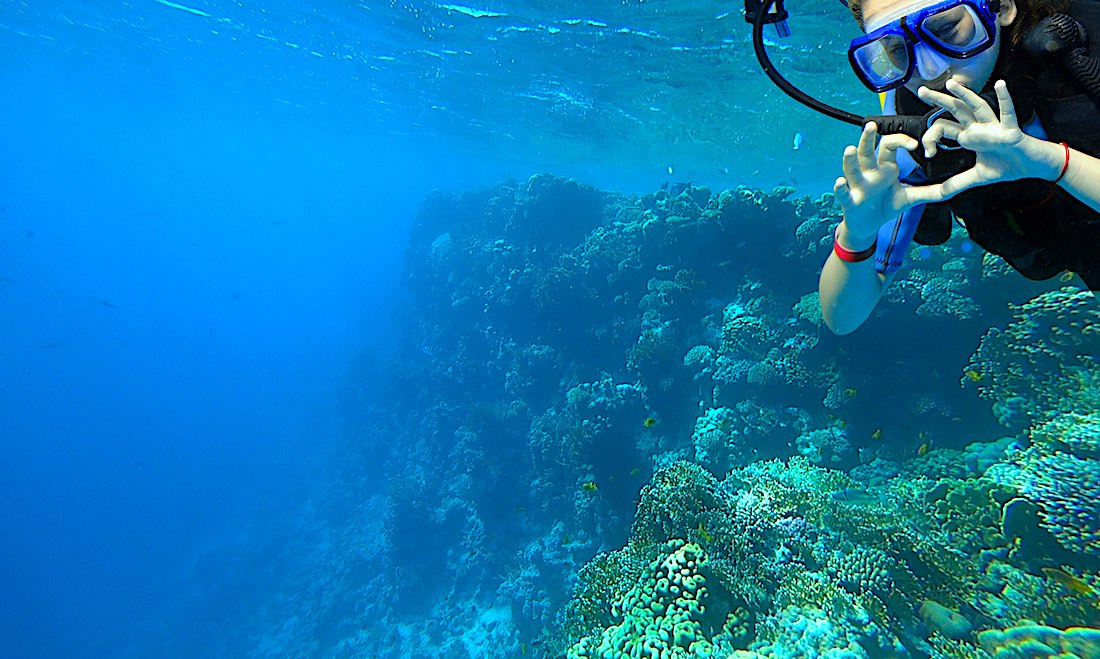 PADI Diving Experiences & Courses for Kids on Koh Tao
If your kids are at least 8 years of age, you can safely supervise them alongside a Diving Instructor while they enjoy either a Bubblemaker or Seal team experience in the safety of a swimming pool.
From 10 years of age, they are eligible to enrol on the accredited Junior Open Water course or from 12 years of age they can further their skills and have fun on a Junior Advanced Open Water course.
As a parent, you can enjoy the course with your kids and receive the full certification whilst the children receive the junior certificate.
Koh Tao is the perfect holiday destination to introduce your kids and yourself to scuba diving and have lots of adventure and fun in the process.
Popular Family Vacation Destinations
Family members all around the world enjoy some leisure time together and the age of the family members can help determine what location to visit.
Finding a destination that offers something for everyone regardless of their age, can encourage a healthy and stimulating debate.
After all, there are lots of factors to decide upon including, costs, travel, visas, food, accommodation, safety, modern infrastructure and suitable activities for the kids.
Once you have decided where you want to visit, part of the excitement of an upcoming trip is planning what you will do once you arrive.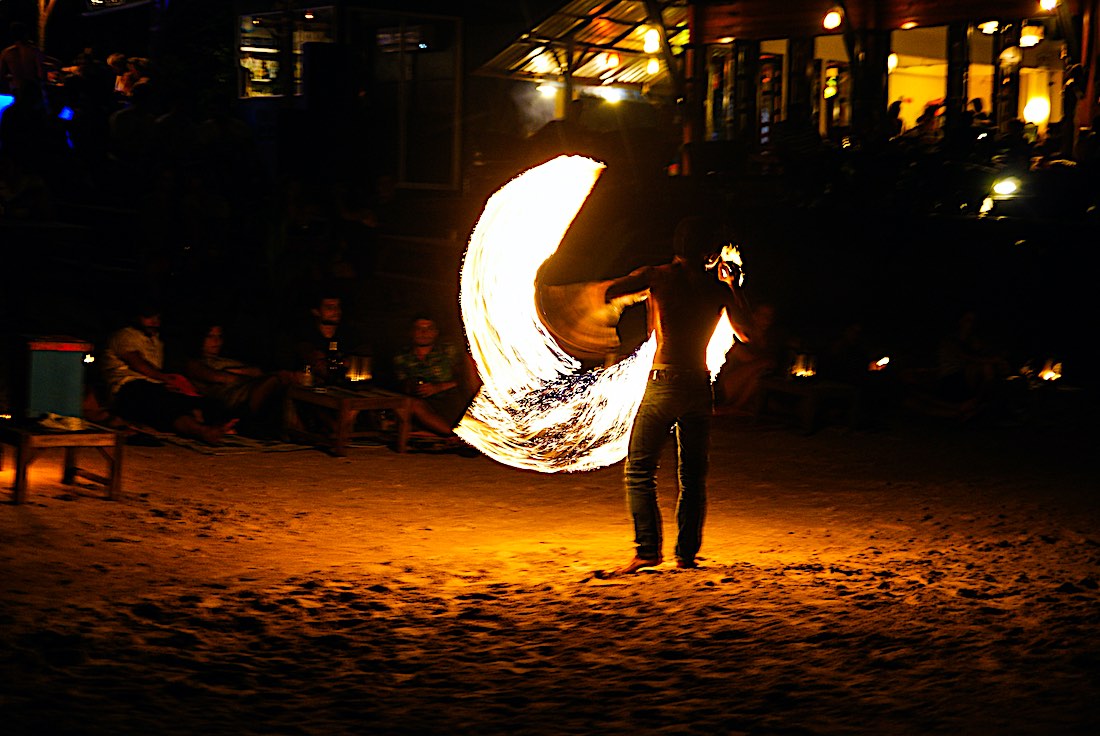 Family Activities on Koh Tao
Besides scuba diving on Koh Tao, there are lots of fun family activities that you can enjoy both in and out of the water.
With a hot, sub-tropical climate, the island provides lots of opportunity to cool down in the safety of a resort pool or at one of the many sandy beaches.
If you want to stay in a resort on Koh Tao, a swimming pool is a great place to learn to swim or you can relax around the pool with a refreshment in the hot, sunny weather.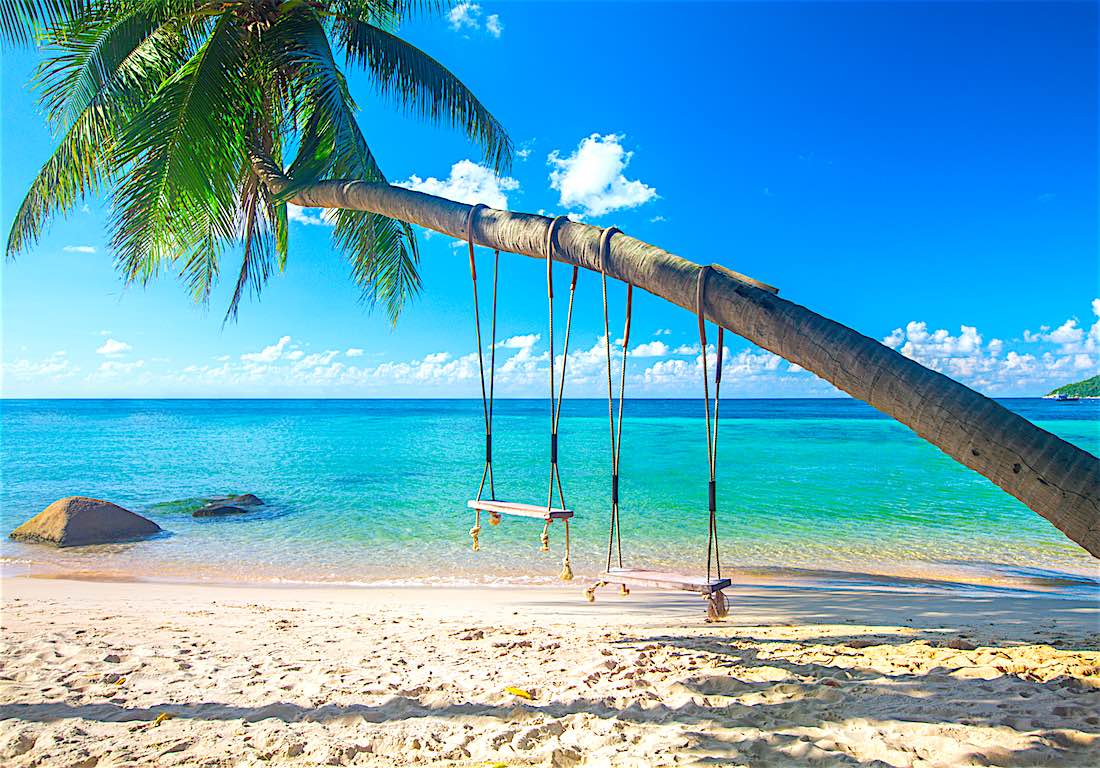 Shallow Sandy Bays & Beaches
If your preference is for white, sandy tropical beaches, Koh Tao has a wide choice of shallow sandy bays with golden sand and a restaurant or café available to keep you hydrated.
Many of the beaches on Koh Tao provide activities such as Paddleboarding, Kayaking, Snorkeling and a great selection of food and drink.
For non beach days, you can enjoy Viewpoint tours, Yoga, Thai cooking lessons, organised Snorkel trips, Thai Massage, Rock Climbing, Bouldering or even Mini Golf at the local Leisure Park.
Koh Tao provides visitors with sports bars, a wide choice of Thai and International family friendly Restaurants, Money Exchange, Post Office, Banks, Pharmacies and local shops for the basic essentials or souvenirs.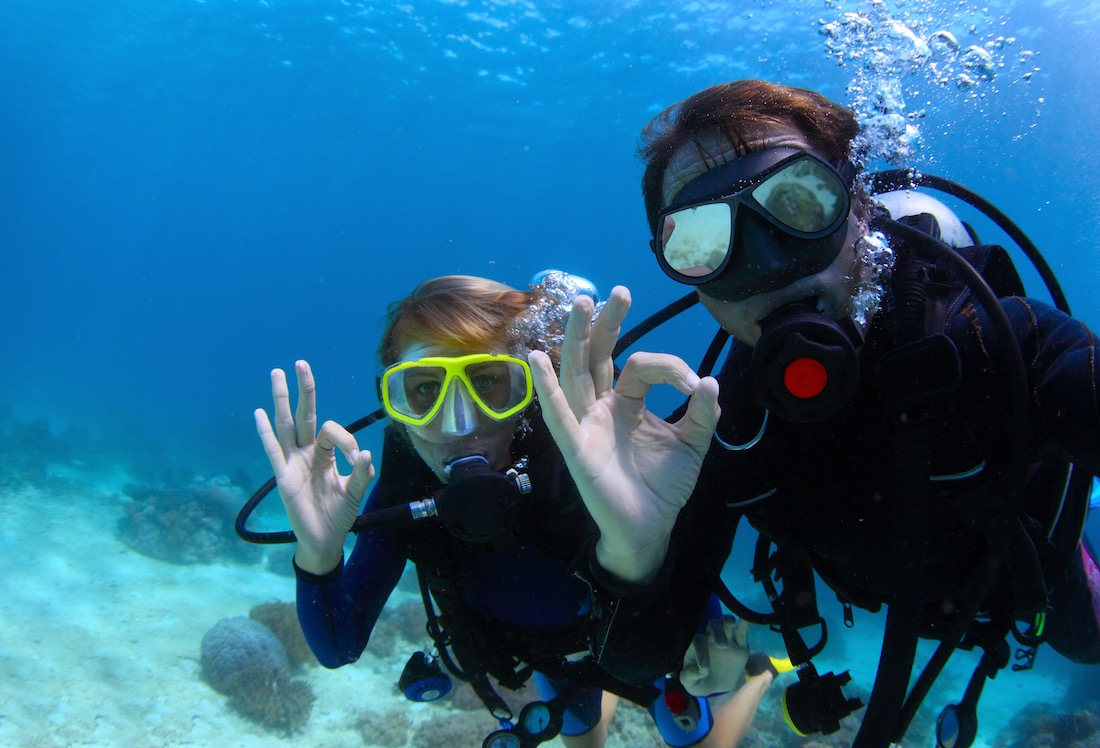 How to Sign up for a Koh Tao Diving Course
If you have ever sat at home and watched any of the many tv programs that show the marine diversity in our oceans, then now is a great time to experience it for yourself.
Discover Scuba Diving
A Discover Scuba Diving experience is a one day underwater experience that will get your taste buds stimulated, but be warned, it is highly addictive.
The experience is an introduction to scuba and starts with mandatory paperwork, equipment orientation, diving techniques and basic skills in the safety of a swimming pool or in shallow, confined water conditions.
You will then join a scheduled dive boat and your experienced diving instructor will accompany you on a tour of the underwater world at a local dive site up to a maximum depth of 12 metres.
Discover Scuba Diving usually leaves you wanting more and a second dive can be arranged after your surface interval at a second dive site whilst you are still on the dive boat.
A family with children that are at least 10 years of age or more can participate in a Discover Scuba Diving experience and enjoy their first underwater experience as a small group.
If you are a certified diver and a parent, you can join your children on the Discover Scuba Diving experience and witness the joy on their faces as they are introduced to the fascinating underwater world.
Many experienced scuba divers, started their journey within the underwater realm by participating in a Discover Scuba Diving experience, they acquired a passion for it and became advocates for life.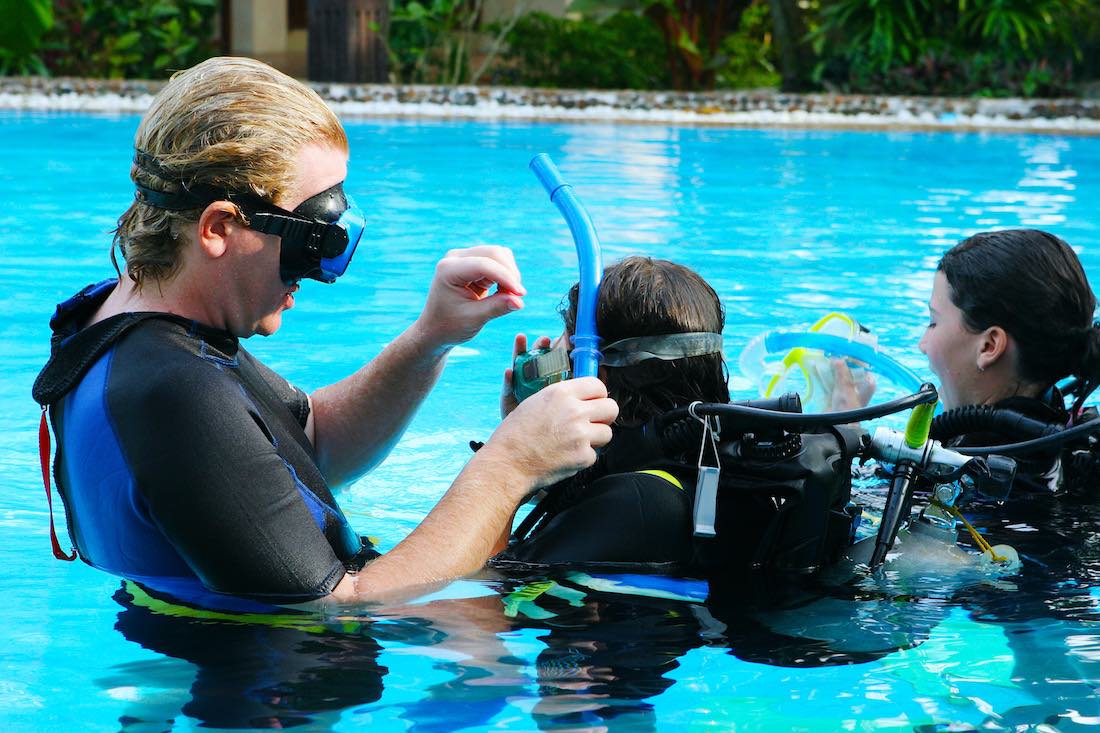 PADI Bubblemaker & Seal Team Experiences
Whilst it is a great idea to introduce your children to water at an early age by learning to swim, scuba diving for kids starts at 8 years of age.
PADI Bubblemaker Experience
The Bubblemaker experience is an introduction to scuba for your kids and starts with mandatory paperwork and equipment orientation.
In the safety of a swimming pool or in shallow, confined water conditions up to a maximum depth of 2 metres, your child will learn basic diving skills while blowing their first bubbles underwater.
To reward their amazing experience and effort, children receive the appropriate certification and card, a decal and complete a logbook.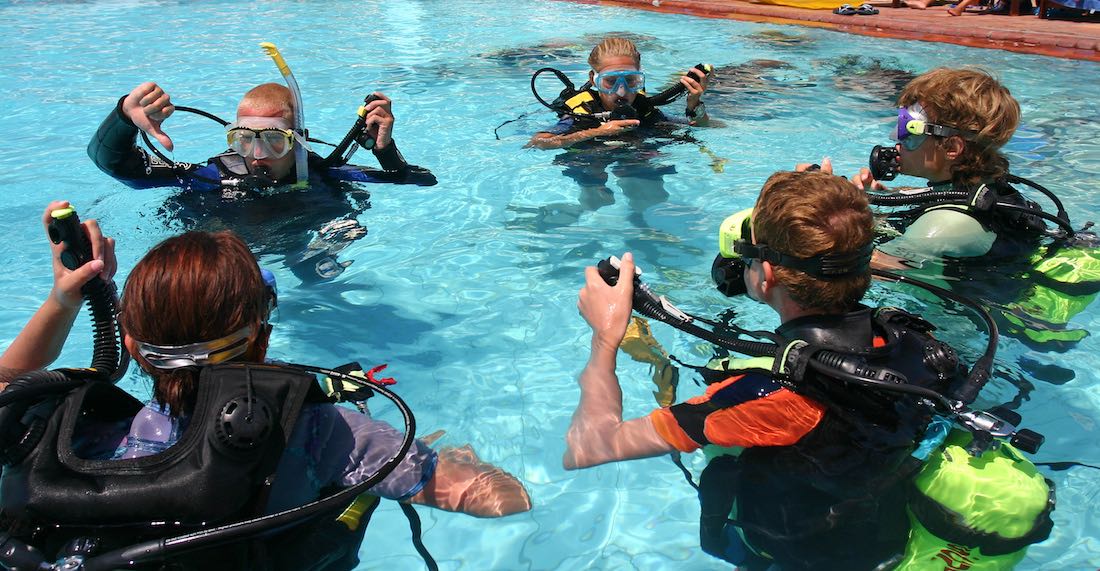 PADI Seal Team Experience
The PADI Seal team experience is a fantastic opportunity for your kids to pursue their interest in blowing bubbles underwater.
From 8 years of age and in the safery of a swimming pool, your kids can become exclusive 'Seal Team' members by completing the 5 Aquamissions (1-5).
The maximum depth for Aquamission number 1 is 1-2 metres and for Aquamissions 2-5, depth can increase if appropriate to between 1-4 metres.
The Seal Team experience for kids also offers 10 specialty and adventure training dives in the safety of a pool that fine tunes their skills in specialty areas of diving:
AquaMission CreatureID Specialist
AquaMission Environmental Specialist
AquaMission Inner Space Specialist
AquaMission Navigation Specialist
AquaMission Night Specialist
AquaMission Safety Specialist
AquaMission Search & Recovery Specialist
AquaMission Skin Diver Specialist
AquaMission Snapshot Specialist
AquaMission Wreck Specialist
As with all the underwater experiences and diving courses, mandatory paperwork has to be completed before anyone gets wet.
As a parent, you will need to sign parental consent for your child to engage in the underwater experiences and in most situations you can accompany them and witness their expression of joy.
Your child will receive materials, a logbook and must watch the Seal Team video prior to participating and will be rewarded with certificates and a completed logbook of activities.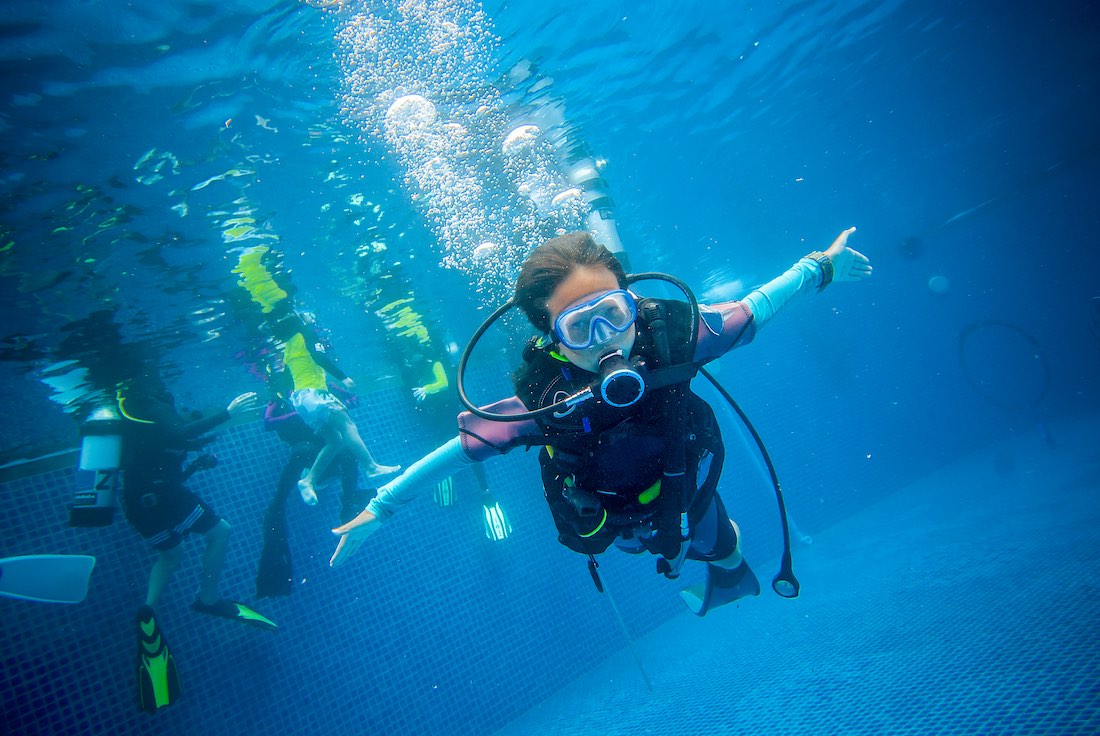 PADI Junior Open Water Course
From 10 years of age, your child can sign up for the Scuba Diver course or the full PADI Open Water course and receive the accredited junior certification.
For 10 and 11 year olds, max depth limit is set at 12 metres and for 12-14 years of age the maximum depth is 18 metres.
The Open Water course is the entry level full diving course and there are swimming skills included, so basic swim skills are reviewed in order to complete the course.
With a course structure that includes knowledge development, confined water training and 4 Open Water dives in the sea, the Open Water course offers an experience of a lifetime, packed with fun and adventure.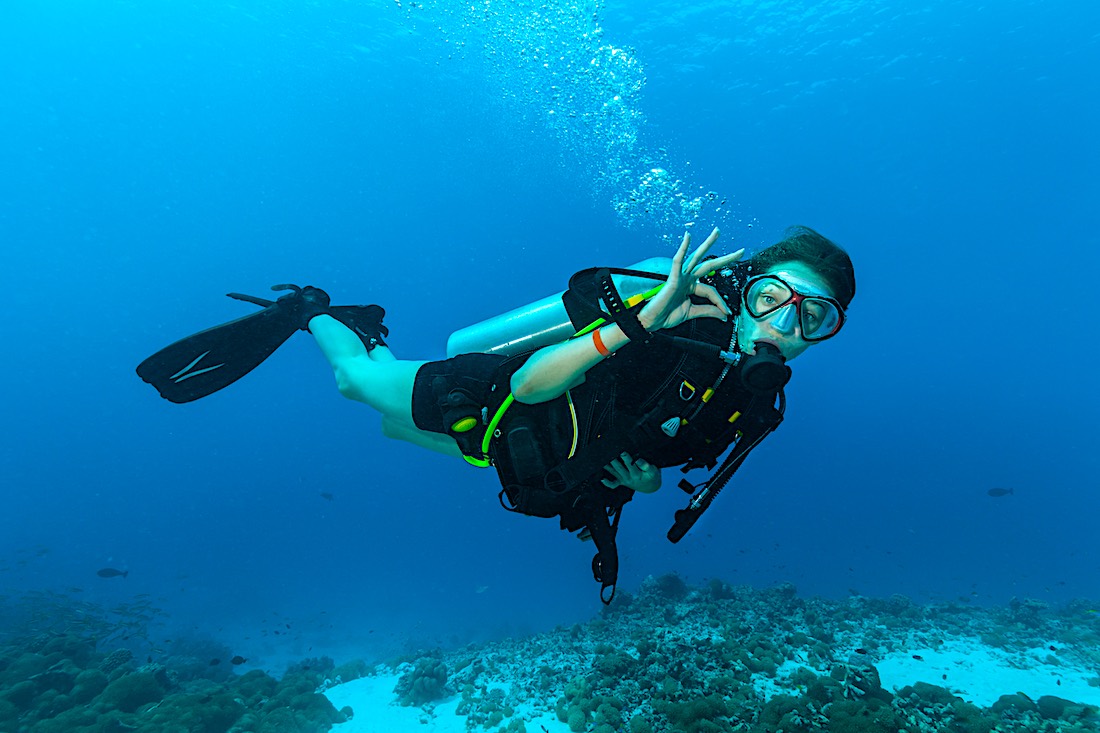 PADI Junior Advanced Open Water course
Most divers who get a taste of the underwater world during their Open Water course, continue their education with the Advanced course.
Consisting of 5 Adventure dives, this course is packed full of valuable skills, information and knowledge to make you a better diver.
Although a 10 year old can take 3 Adventure dives to become a Junior Adventure diver, the Junior Advanced Open Water course is for children of 12 years of age and consists of 5 Adventure dives.
Designed to improve your diving skills, knowledge and understanding, the Advanced Open Water course will make your child a competent diver.
The course itself can be completed in less than 2 days and your child will be rewarded with a junior certification and record of the dives in their logbook.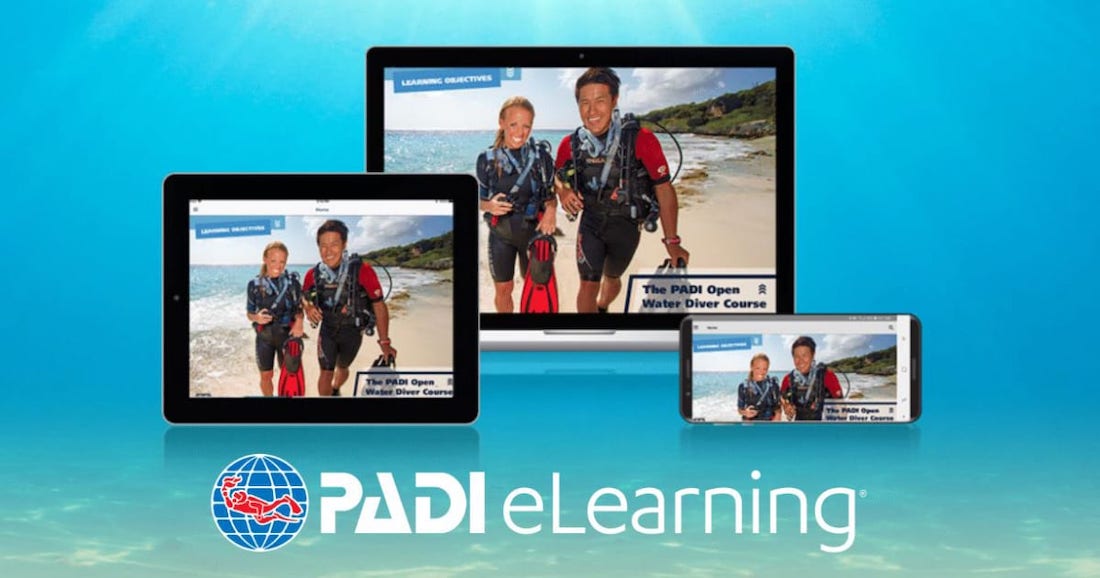 Sign Up for E-Learning before Departure
On holiday, time is important and family time even more so. If you plan to get yourself and kids into scuba whilst on vacation, you can complete the classroom part of the course before you leave.
E-learning offers a way for you to make the most of your time when on vacation by allowing you to complete the academic parts of the course online before you leave.
Payment of the e-Learning fee is made directly to the certifying agency such as PADI and you will be provided with a login and course modules that you must complete.
Bring confirmation with you on vacation and a quick review will be conducted and you are ready to get straight into the practical parts of the course and get wet.
Online e-learning is a great way to make the most of your time while on vacation and participate in scuba diving activities, even on a short itinerary.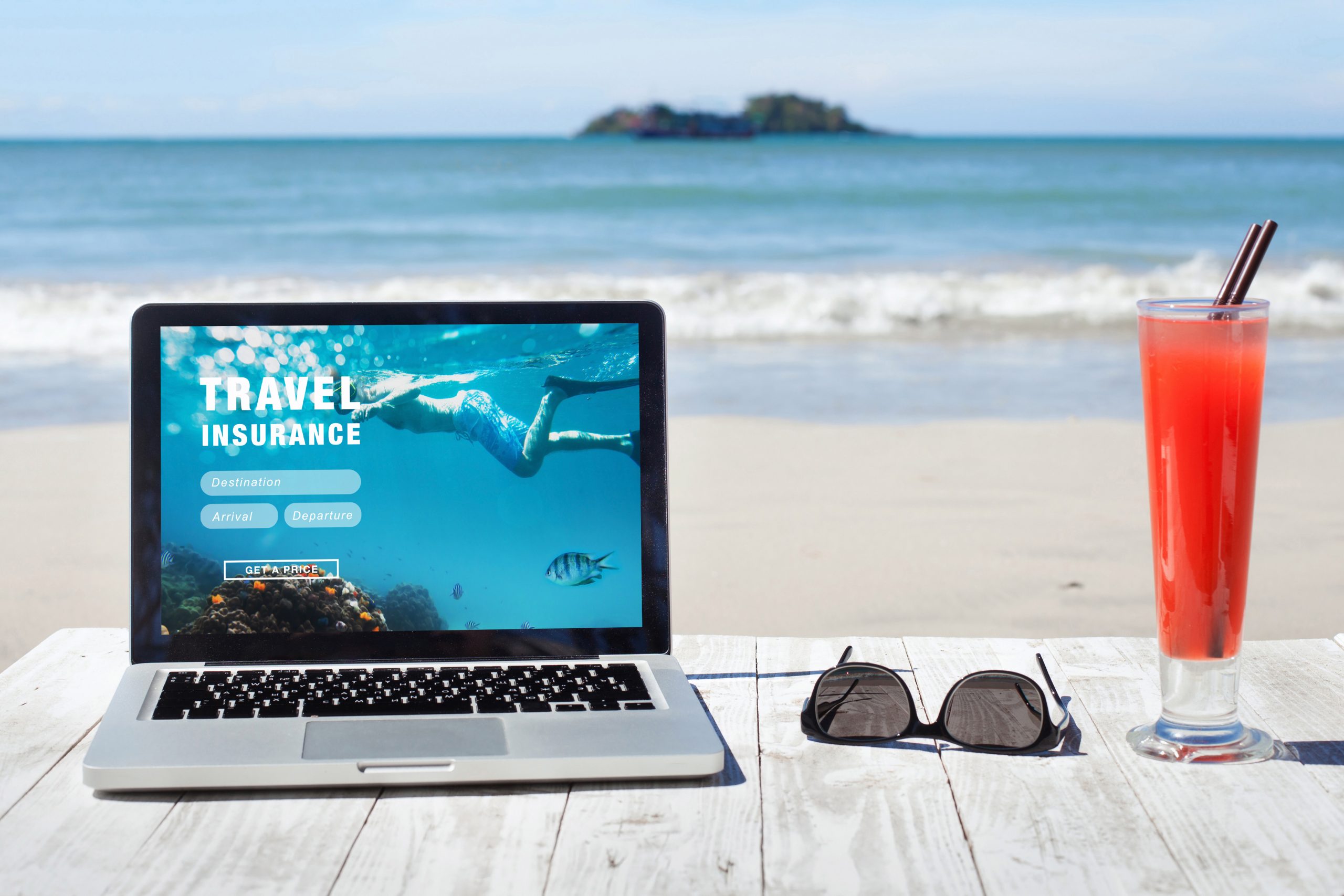 Check Online for Diving Opportunities
With fast internet connections and social media available to everyone, you can conduct online research about scuba diving facts while choosing the ideal destination.
Another great way to find out more about scuba diving is to chat with family or friends who may have tried it on a previous vacation.
If you are considering introducing your children to scuba while on vacation, you can contact a dive centre directly online and ask questions.
On a tropical island like Koh Tao, scuba diving is a way of life and it has some of the most experienced PADI Course Directors and Instructor Trainers in the world.
The island breathes scuba and together with modern facilities, incredible beaches, stunning viewpoints, amazing food and an abundance of activities, one thing is certain:
Choosing Koh Tao as your holiday destination will leave you wanting more.