>
>

10 Interesting Facts about Koh Tao Dive Sites
Best Dive Site Facts for Divers on Koh Tao
Koh Tao is the best destination for diving tourism in South-East Asia and has been for several decades and with good reason.
Over 25 dive sites surrounding the island of Koh Tao provide scuba divers with a huge choice of underwater environments and are perfect for all diver certification levels.
During your stay on Koh Tao there is a lot on offer to you, whether you are taking a diving course, fun diving or freediving. To back that up, have a read of our top 10 facts about the dive sites of Koh Tao.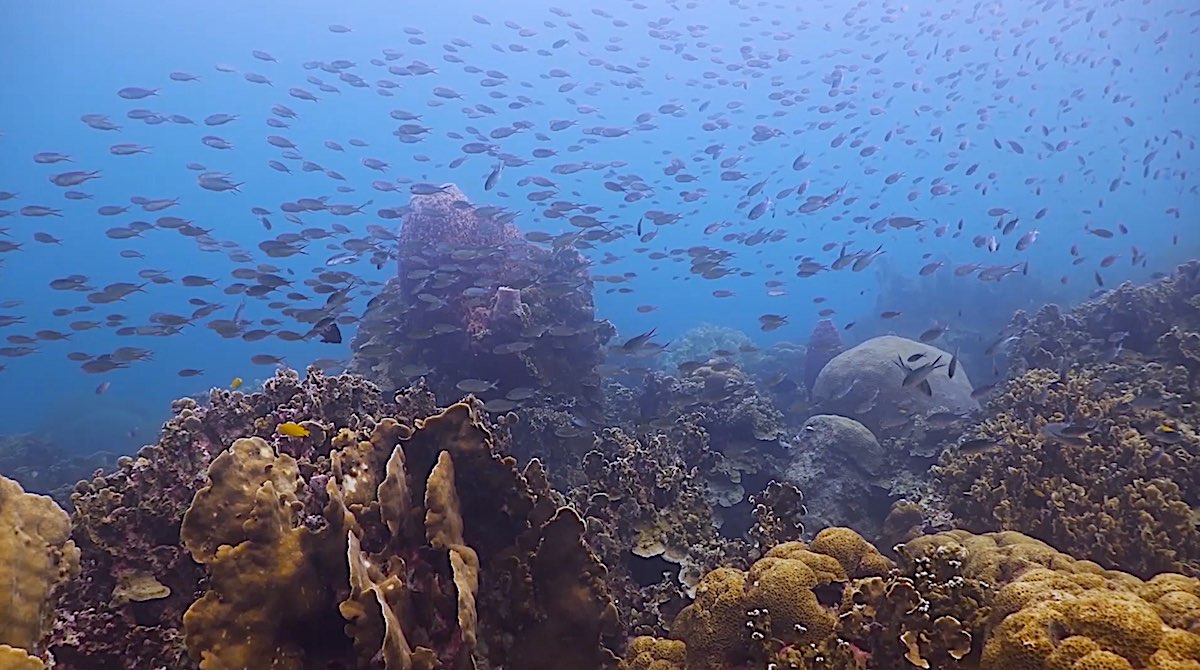 1. Dive Sites on Koh Tao for Beginners & Professionals
If you are an experienced diver or taking your first breaths underwater, you will always find what you are looking for on Koh Tao.
Koh Tao has over 25 popular dive sites, ranging from shallow bays and artificial dive sites to deeper outlying pinnacles.
For beginner divers, shallow dive sites are perfect to perform skills and build up diver experience before moving on to more advanced dive sites.
For the more experienced divers and enthusiastic underwater photographers, the warm tropical sea provides lots of opportunity for specialty courses and advanced diver course skills.
Abundance of Marine Life to see
Koh Tao offers an abundance of marine life to see while you just glide over the beautiful coral reef; you will truly be amazed at what you discover.
If you prefer the small marine animals like Nudibranch and Shrimps or the larger pelagic's, such as the mighty Whaleshark, there is an enormous diversity to keep you entertained during your dives around Koh Tao.
Just remember not to forget your camera as you can record all these amazing diving memories during your stay on this tropical island paradise.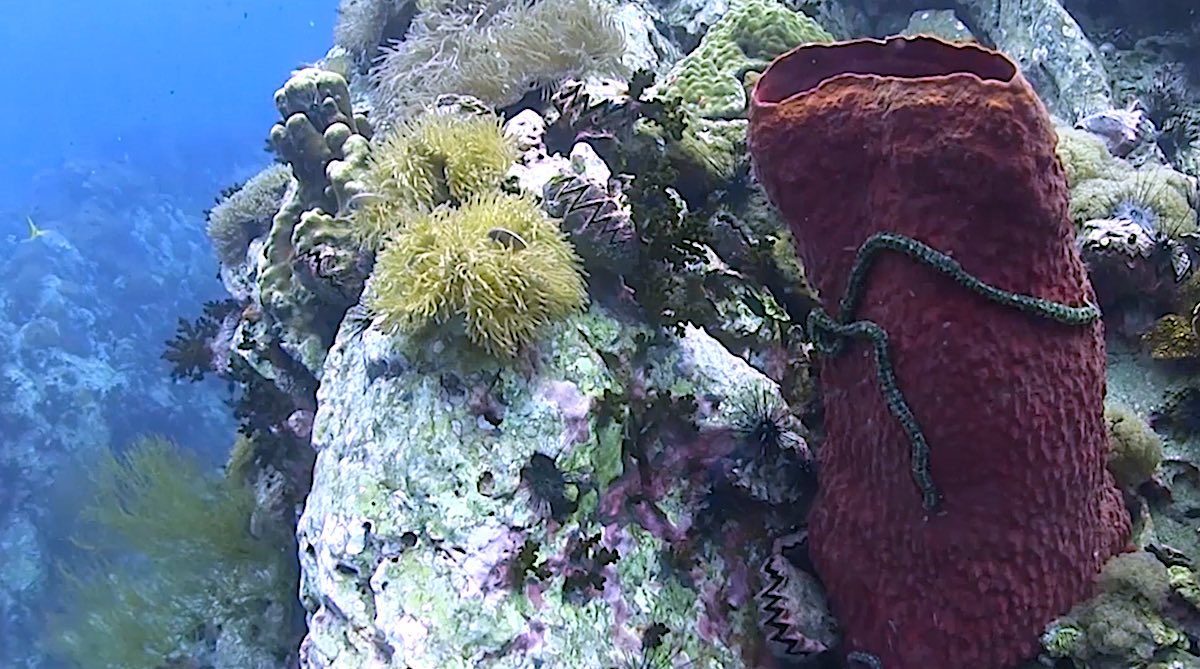 2. Good Visibility at Koh Tao Dive Sites
The visibility in the water around Koh Tao ranges from 5-30metres depending on the weather and time of year.
However, mostly it will be 15metres+ and the times where the visibility drops too poor are very rare.
In general, the period from March through to June is considered the best time to go diving and to enjoy great visibility.
It is worth noting that this is considered the 'best' time and you should remember that Koh Tao has a 365 day diving calendar – the island breathes scuba.
The calm, warm weather and lack of wind between March to June, ensures the water conditions remain very stable.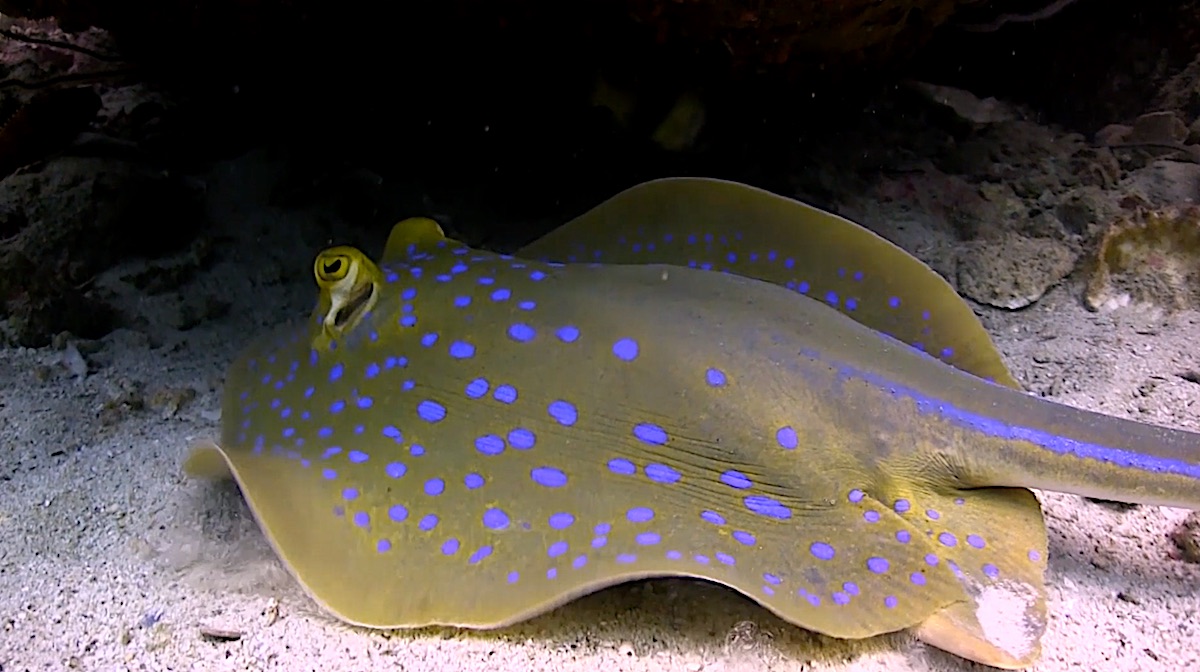 3. Best Time of Year to go Diving on Koh Tao
During this time of year, you can easily expect 20-30metres visibility on any of the Koh Tao dive sites.
This time of year also happens to be a prime time for Whaleshark sightings, considered to be the ultimate dream for PADI Open Water divers.
With March to June considered to be the best time of year with the highest chance of amazing visibility, outside of this period conditions are not bad at all.
Beyond June and for most of the year, you will get good visibility when diving the pristine dive sites that surround this beautiful small tropical island.
The only time where you can get a little drop in visibility, is in monsoon season or when there is a tropical storm.
Tropical Island in the Ocean
The benefit of Koh Tao being over 70 kilometres from the mainland is that our monsoon season is different and a lot shorter than in the rest of Southern Thailand.
Usually monsoon does not last longer than a month and it is generally considered that November is our monsoon time.
Even through the monsoon season, we can still go diving and it does not mean it will rain all day as most rainfall will happen through the night.
All Year Diving on Koh Tao Dive Sites
Unlike other diving destinations in Thailand, Koh Tao can dive all year round due to the small size of the island, lack of extended monsoon season and close proximity to the majority of dive sites.
Most bays and dive sites around the island are no more than a 30 minute journey by boat and on a standard dive boat it takes less than 1 hour to go around the whole island.
Dive centres on Koh Tao can always visit a calm dive site regardless of the wind direction or wave size, boat operators simply switch between the east or the west coast.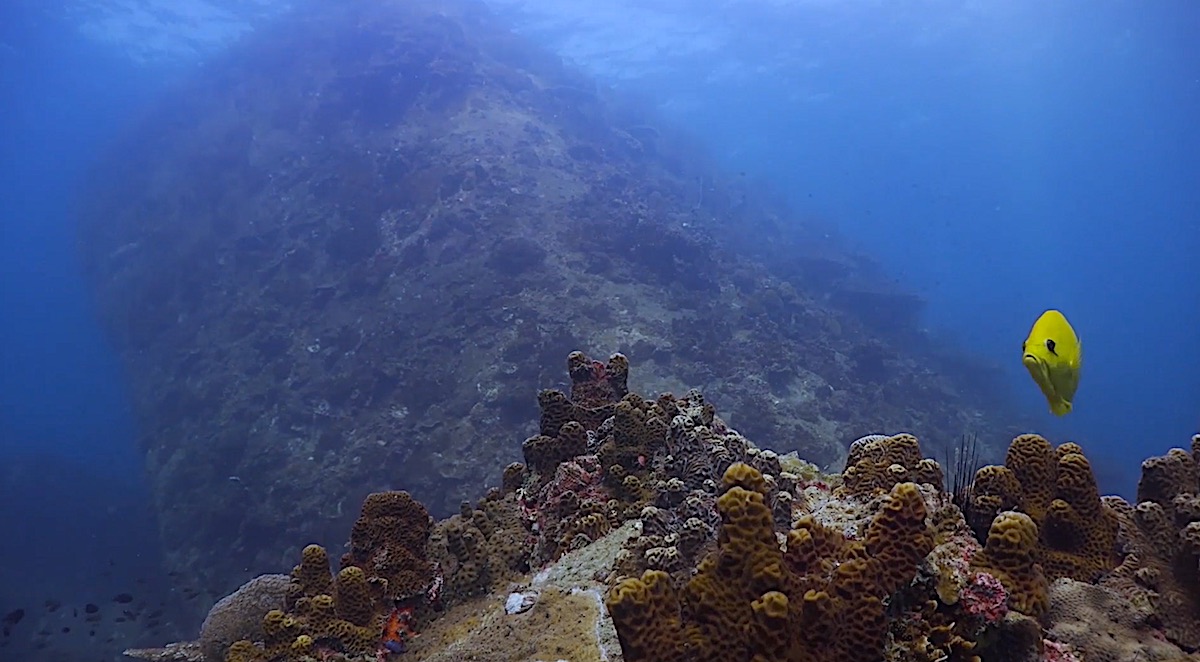 4. Over 25 Koh Tao Dive Sites to Choose from
With more than 25 dive sites to choose from that are located all around the island, there is always great diving available.
There is also the option to travel by road to the other (sheltered) side of the island in less than 15 minutes and board the dive boat from there.
Quite often dive boat operators will moor their boats on the east or west side of Koh Tao, depending on what season we are in or the latest weather forecast.
Koh Tao Dive Sites Diversity
The sea temperature around Koh Tao ranges from 26C – 30C and for 10 months of the year the sea temperature will be above 28C.
For most scuba divers on Koh Tao this means there is no need for heavy exposure suits that can restrict your movement.
A 3mm short wetsuit is usually enough to keep you warm during your dives. Many divers even prefer not to use a wetsuit at all and just dive in a rashguard and shorts or swimsuit.
Even on the deeper dive sites and outlying pinnacles, you will find that the temperature is very consistent, even at deeper depths of 30-40metres.
At 30metres+ depth, you will get the same sea temperature as you get near the surface of the water.
The warm, tropical sea temperatures around Koh Tao are welcome by all visitors including scuba divers, snorkelers and by those who simply want to spend the day at one of the amazing beaches and go for a swim.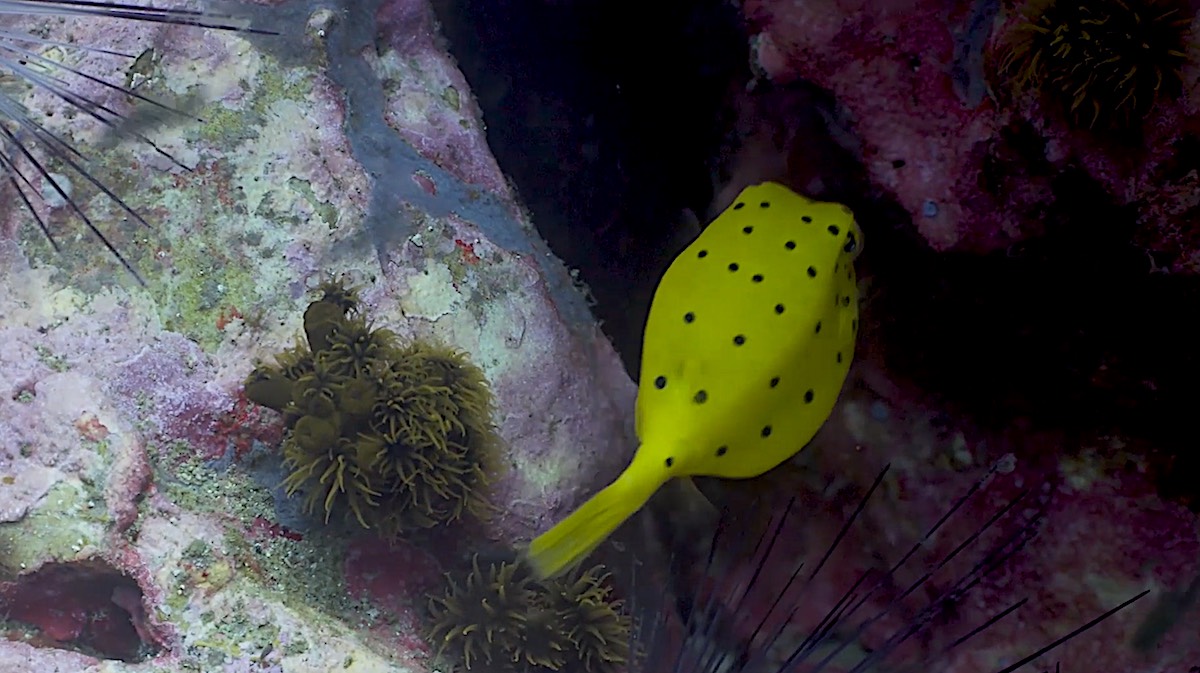 5. Scuba Diver Training at Koh Tao Dive Sites
When you take your first breath underwater you can be a little nervous because of trying something new and exciting.
There are a lot of new things you will learn during your diver training and you want to make sure you can complete your training in the best possible conditions.
The Koh Tao island community breathes scuba diving every day of the year and you can be assured that the level of training you receive will be to the highest standards.
There are lots of dive sites suited to all levels of scuba diver training that are less than a 30-minute boat journey away from the pier.
You have shallow bays that are perfect for PADI Open Water training with lots of coral and marine life to see during your dives.
Best Dive Sites for PADI Open Water Course
Additionally, there are safe areas on the dive sites to train core skills like buoyancy and swimming without having to worry about disturbing the natural reef and sensitive underwater environment.
Black Turtle Dive offers all customers extended buoyancy workshops, to give all divers enough time to master buoyancy and remain comfortable underwater, without the need to touch the seabed.
Over the years great efforts have been made by the different dive centres in conjunction with the 'Department of Marine & Coastal Resources' (DMCR) to install a series of mooring lines around the dives sites of Koh Tao.
This has created a safer area for boats to moor up at the dive sites to ensure minimal disturbance to any marine life.
Not only are the mooring lines key to preserving the underwater environment, but they are also ideal descent lines for scuba diver training.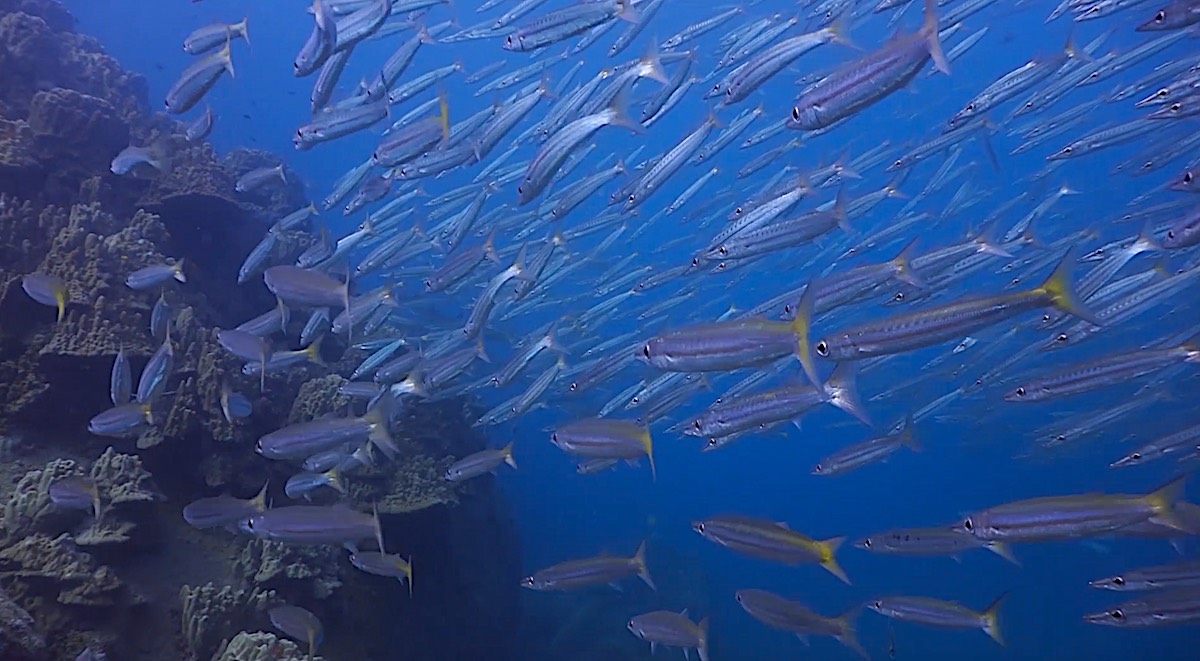 6. Marine Conservation at Koh Tao Dive Sites
There are many non-profit organisations and projects that aim to preserve the natural underwater environment on Koh Tao.
All dive professionals want nothing more than to show the beautiful underwater habitat around Koh Tao to their students and divers.
Throughout the years many exciting projects have been started including Mooring Buoy deployment, Artificial Reefs, Dive Against Debris, mangrove planting and many more ongoing projects.
Artificial Dive Sites Koh Tao
Koh Tao now offers many Artificial dive sites including purposely-sunk wrecks, like the HTMS Sattakut or MV Trident, to Artificial structures teaming with coral and marine life.
Artificial reef dive sites provide scuba divers with a new underwater experience and offer an alternative to natural dive sites and take pressure away from the natural reef.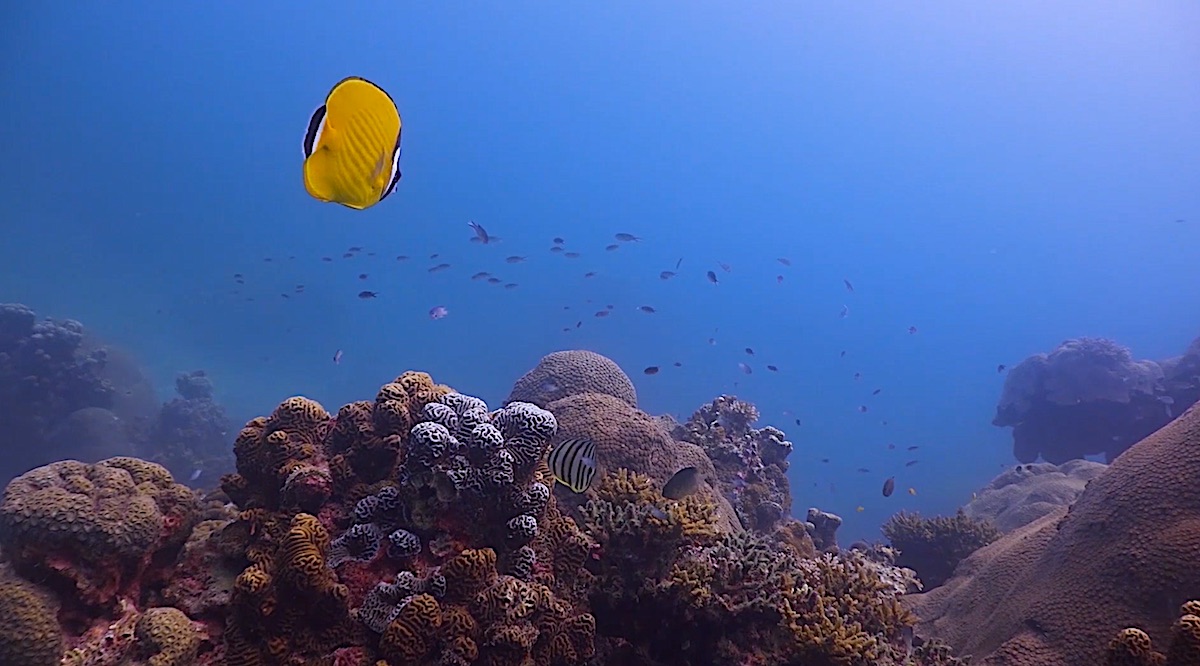 7. Abundance of Marine Life at Koh Tao Dive Sites
There is always something to see at any of the dive sites around Koh Tao. On the shallower dive sites the Coral reefs act as nurseries for smaller fish where they can thrive and grow.
This in turn attracts predators looking for an easy meal. This interesting relationship and interaction means there is always movement and lots of exciting things happening at any time.
During your dives you will see a lot of colorful tropical fish and beautiful coral gardens, large boulders and impressive underwater rock formations.
Deep Dive Sites on Koh Tao
When you visit deeper dive sites like Chumphon Pinnacle or Southwest Pinnacle, expect to see Barracuda, Giant Groupers, Batfish, Queenfish and possibly a Whaleshark, the fish that is on the bucket list of every scuba diver.
If you are more interested in the smaller creatures of the sea, look out for different types of Nudibranch and other invertebrates, such as Flatworms, Shrimps, Crabs and maybe even a Seahorse.
Read through our different marine life website pages to see what Koh Tao has to offer you and we guarantee you will not be disappointed.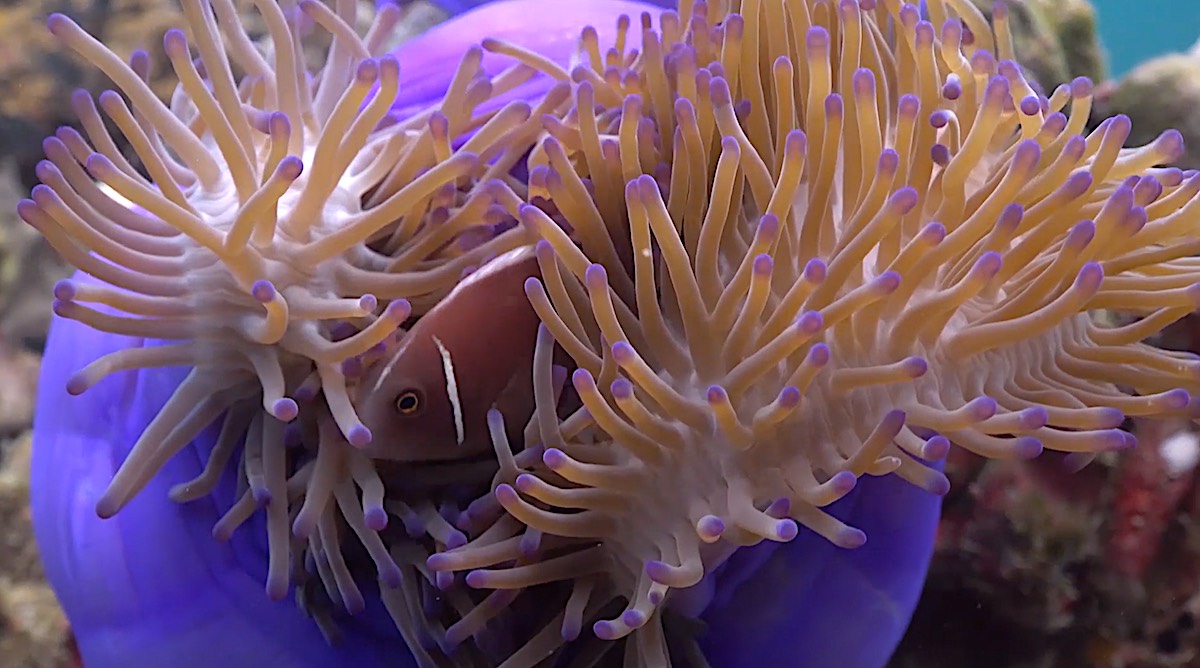 8. Local Koh Tao Dive Sites
More than 90% of the dive sites are less than a 45 minute journey away from the main pier on Koh Tao island.
With so much on offer within close proximity to Koh Tao, you can get a lot more out of your scuba diving holiday.
We can organize two dive trips per day and each trip is for 2 dives. In between the dive trips, the dive boat comes back to shore so you have time to order food and drink before heading out to the dives sites again.
Dive Site Schedules Koh Tao
You do not have to take both dive trips, but it gives you the option to visit more dive sites in a shorter time period so you can get the most out of your diving vacation.
If you add our night dives on top of that, it means that it is possible to take up to 5 amazing dives a day.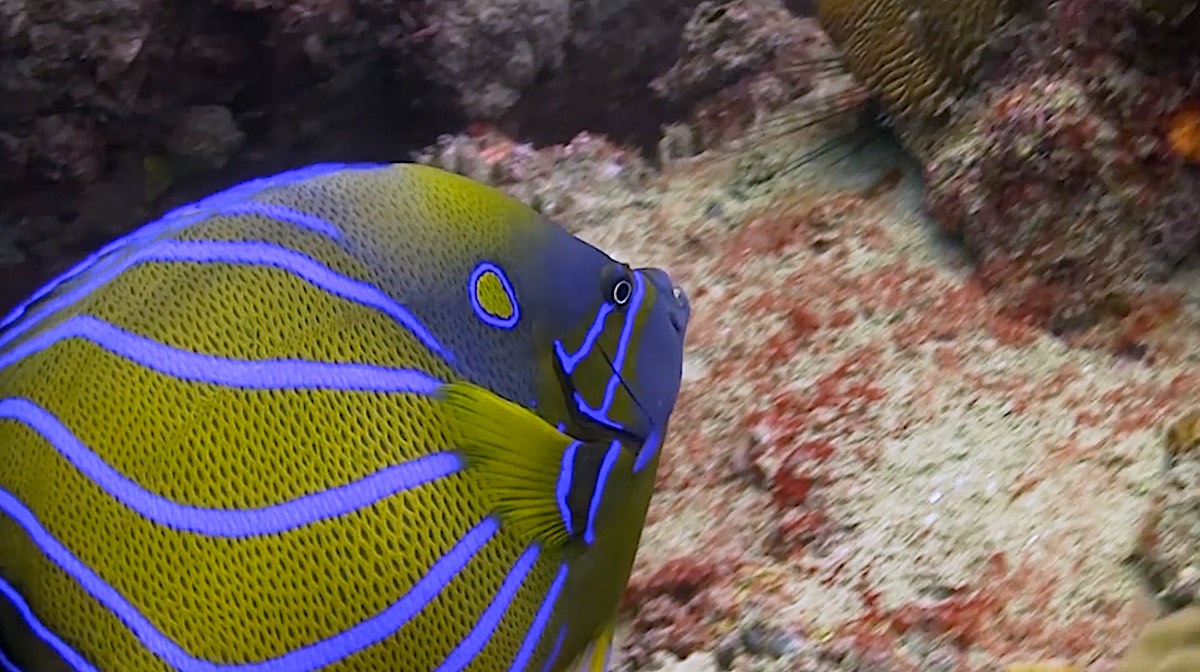 9. No Fishing at Koh Tao Dive Sites
Back in 1994 the first regulations for zoning and marine protection were put in the place locally.
This included a zone of 3km around Koh Tao that was protected from trawling and and a 1km by 5 km no fishing area in the front of Sairee Beach.
Now the whole island of Koh Tao and the ocean and dive sites just off the coast are in a 'conservation and environmental protection zone'.
DMCR & Koh Tao Dive Sites
In 2018 the DMCR added Chumphon and Southwest Pinnacle dive sites to this as well. This means that no commercial fishing is allowed in those areas.
On December 1st 2018 order no. 755/2561 of the DMCR came into force. This order applies to Koh Tao, but also Koh Samui and Koh Phangan. It states that:
Boats are strictly prohibited from using anchors in coral reef areas. Mooring buoys must be used when accessing the dive site.
The disposal at sea of garbage, waste water or any other pollutant is strictly prohibited.
Feeding fish or other marine animals in coral reef areas for the purpose of catching them is strictly prohibited.
Sea walker and other activities leading to harmful impacts on coral reefs are strictly prohibited.
All this is aimed at preserving the underwater environment so divers can enjoy it for years to come.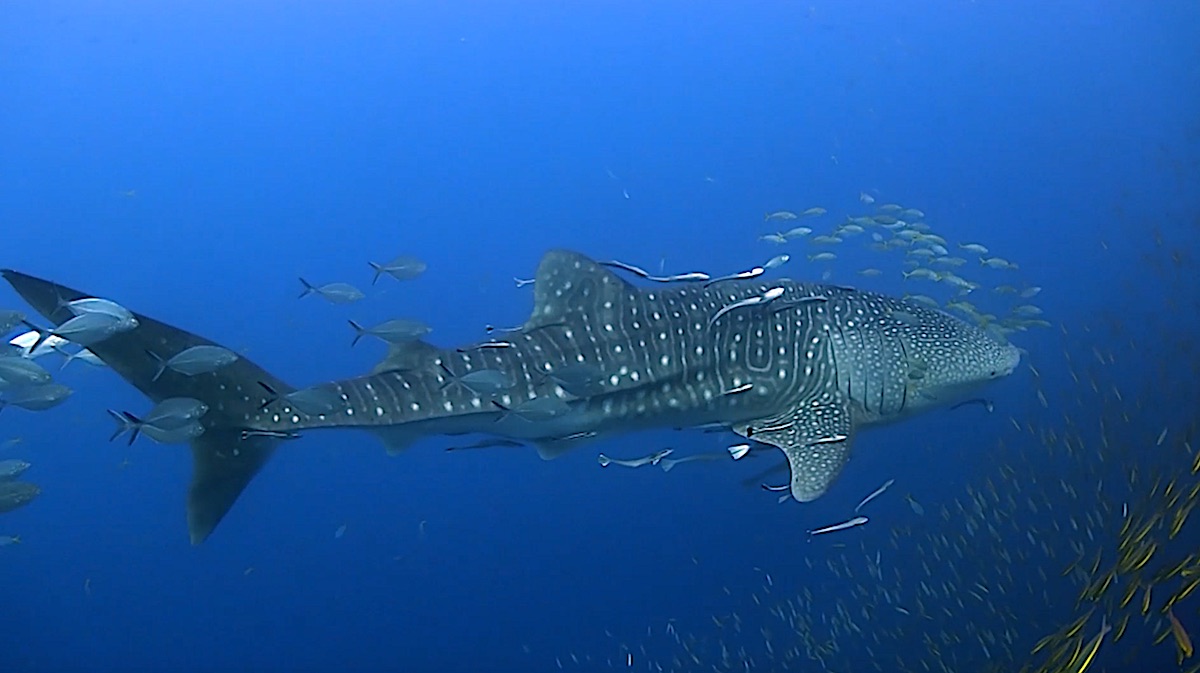 10. Whalesharks at Koh Tao Dive Sites
Koh Tao gets regular visits from the biggest fish in the ocean, the mighty Whaleshark. A few years ago more than 100 different individuals were identified in a single year in the Chumphon Archipelago.
There are certain times of the year when you have a better chance of seeing them and the prime periods are March-May and the month of October.
A Whaleshark can be seen at many different dive sites around Koh Tao at both shallow and deep dive sites.
We do not feed or try to attract Whalesharks, but rather leave them undisturbed in their natural habitat.
Consequently, there is no guarantee you will see one when diving Koh Tao, which makes it more exciting when you do see one on your dive.
Best Time to see a Whaleshark on Koh Tao
We have had many Open Water diver students that have been lucky enough to see one on their 3rd or 4th dive.
When you do encounter these gentle giants, make sure to keep your distance.
You must keep a minimum distance of 3 metres from the head and 5 metres from the tail of any passing Whaleshark.
Follow The Rules
There are also strict rules in place that include no touching, riding, holding or chasing this beautiful fish. Additionally, if you are using a camera, avoid any flash photography.
Koh Tao offers every aspiring and certified scuba diver with a passion for the ocean, a huge choice of dive sites in which to enjoy the amazing underwater environment.
The only difficulty you may have as a visitor to Koh Tao, is what dive sites to visit in the time you are here – to discover, explore and enjoy.