>
>

Learn to Dive with Discover Scuba Diving
PADI Discover Scuba Diving Experience Koh Tao
Once you have experienced the marine life below the surface of the ocean, your world will never be the same again.
Scuba diving is quite literally an out of this world experience and one that attracts thousands of people to Koh Tao each year.
Choosing to learn how to scuba dive comes with many life benefits and is a great way to stay healthy and meet new friends.
Opening up a new world of possibilities also allows for more places to discover and gives you another alternative to any future holidays or travel plans.
For anyone who is thinking about learning to dive or try out Scuba Diving, the Discover Scuba Diving Program is a great starting point.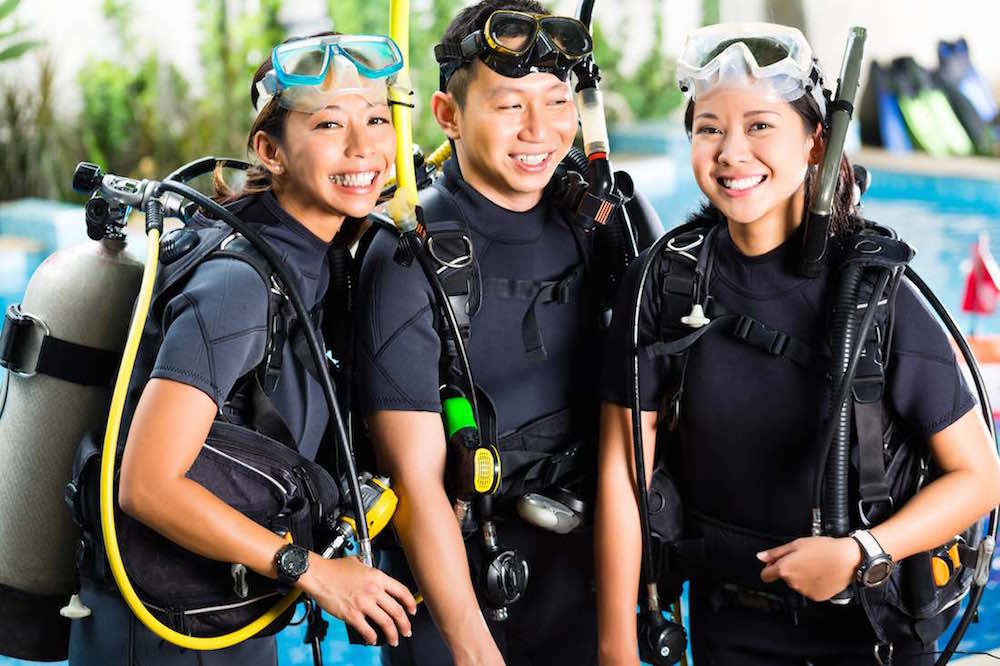 What is The Discover Scuba Diving Program?
Enrolling in a Discover Scuba Diving Experience is a perfect way to start off your Scuba Diving addiction.
Discover Scuba Diving is colloquially known as a Try Dive and is a one day or half day experience dive.
It is a way for anyone 10 years of age or older to experience Scuba Diving in a short period of time.
A Discover Scuba Diving experience may be more suited to some people and not others… so let us take a look.
Why choose the Discover Scuba Diving Program?
This program is perfect for anyone that is wanting to learn how to blow bubbles but for some reason is not entirely sold on taking the full PADI Open Water Course.
Maybe the idea of being in the Ocean so deep sounds a little daunting or maybe you are questioning your own ability to try.
The way the Discover Scuba Diving program is set out will naturally help you with either of these issues and also allow you to determine if diving is for you.
The program offers a way for people to see how they feel whilst underwater in a controlled environment before making a full decision.
It also offers an opportunity for people that simply do not have the time to complete a certification course and still be able to experience the underwater world whilst on their travels.
Another common reason people opt for the Discover Scuba Diving program is just for peace of mind.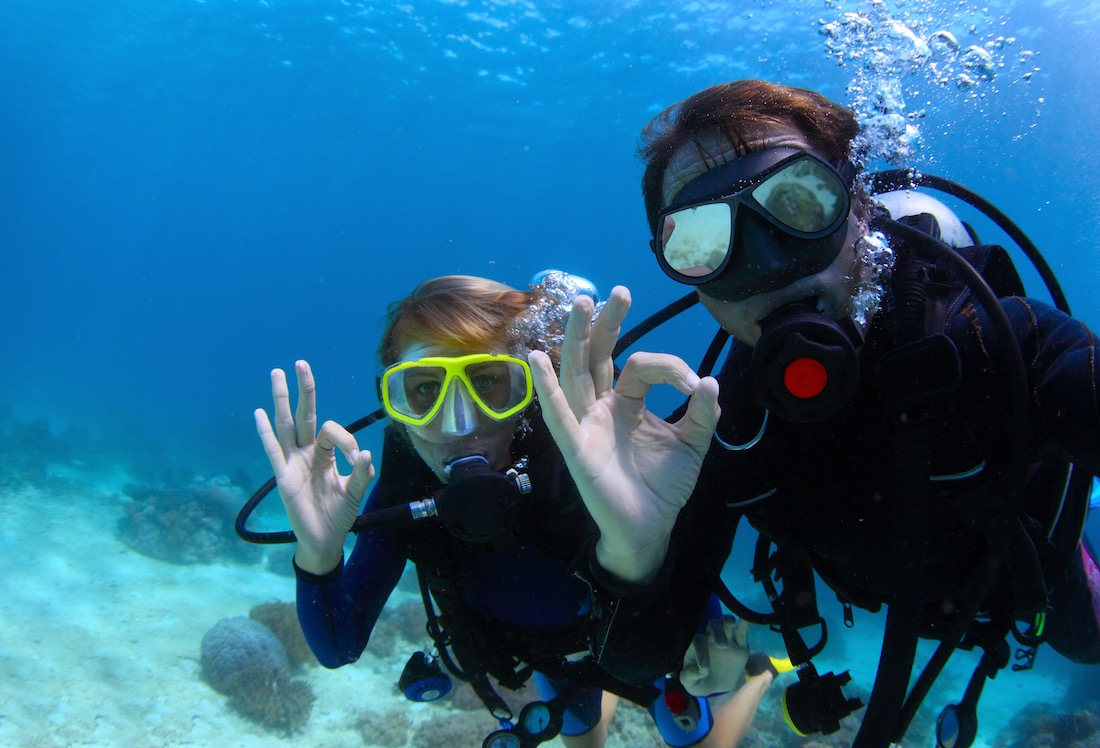 Benefits of the Discover Scuba Diving Experience Koh Tao
They are fully committed to enrolling in the Open Water Course, however just want peace of mind that they can actually dive before making full payment for the course.
The Discover Scuba Diving program is a perfect choice for many people in different situations, whether financially or if they have time restraints.
Now you have identified it is the correct choice for you lets take a look at what you will learn.
What you will learn during your Discover Scuba Diving Program
The Discover Scuba Diving Program is set up to offer people a chance to discover the wonder of Scuba Diving in a short period of time.
The program is perfectly structured and broken up into three sections making it easy to follow and remember.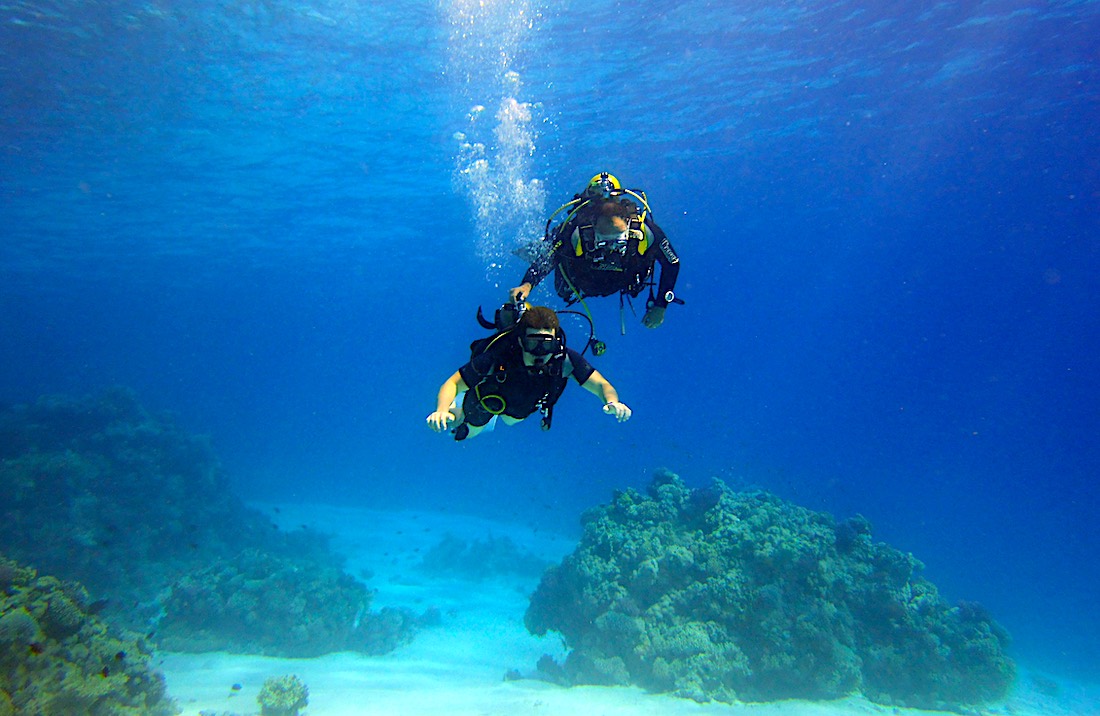 Knowledge Development & Theory
Once you have enrolled in your Discover Scuba Diving Program you shall receive your own Discover Scuba Diving Booklet.
Your Diving Instructor or Discover Scuba Diving Leader will go through this with you and begin to explain some basic dive theory, breathing rules and equalisation techniques.
As we all know our bodies are not made for breathing underwater and with the use of SCUBA we are able to spend periods of time there.
Although scuba diving is very safe, it is important we have a basic understanding of what happens to our body when we are underwater, so we can become familiar and understand certain feelings and sensations.
Introduction to PADI Discover Scuba Diving
Following the basic theory briefing you will also be introduced to some diving equipment and shown what each individual piece is called and its function when Scuba Diving.
This will be shown to you a little more in depth later when it comes to your in-water session.
Like any form of Scuba Diving, you will be shown how to communicate when underwater and you can start to feel like a real diver.
Your Instructor will go through all of the hand signals you will be using during your Discover Scuba Diving practical session and do not worry if you start to use these signals out of the water as well.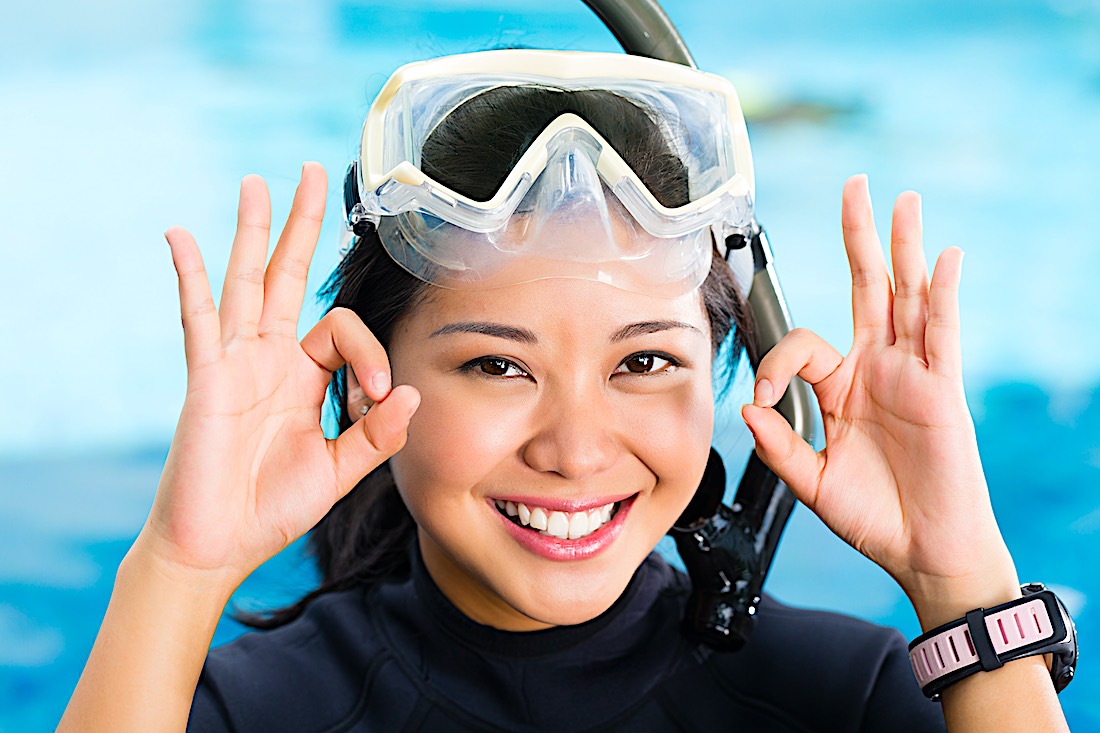 Learn Hand Signals
Following on from your introduction to hand signals, you will be presented with explanations and techniques on how we use both the regulator and the mask whilst diving and how to effectively clear water from both whilst underwater.
These will be some of the skills you will be shown later by your instructor – more on this later. Finally, you will be briefed on the importance of respecting the aquatic life and how to correctly engage with marine life.
Confined Water Training
Now the part you have been waiting for. The Discover Scuba Diving Experience for many reasons is best to be conducted in a controlled and safe environment.
A swimming pool offers the perfect place to take your first breaths underwater and learn the basics of Scuba. During your water session you will be helped into your diving equipment and slowly introduced into the water.
The first skills that you will be shown is how to effectively inflate and deflate your buoyancy compensating device (BCD).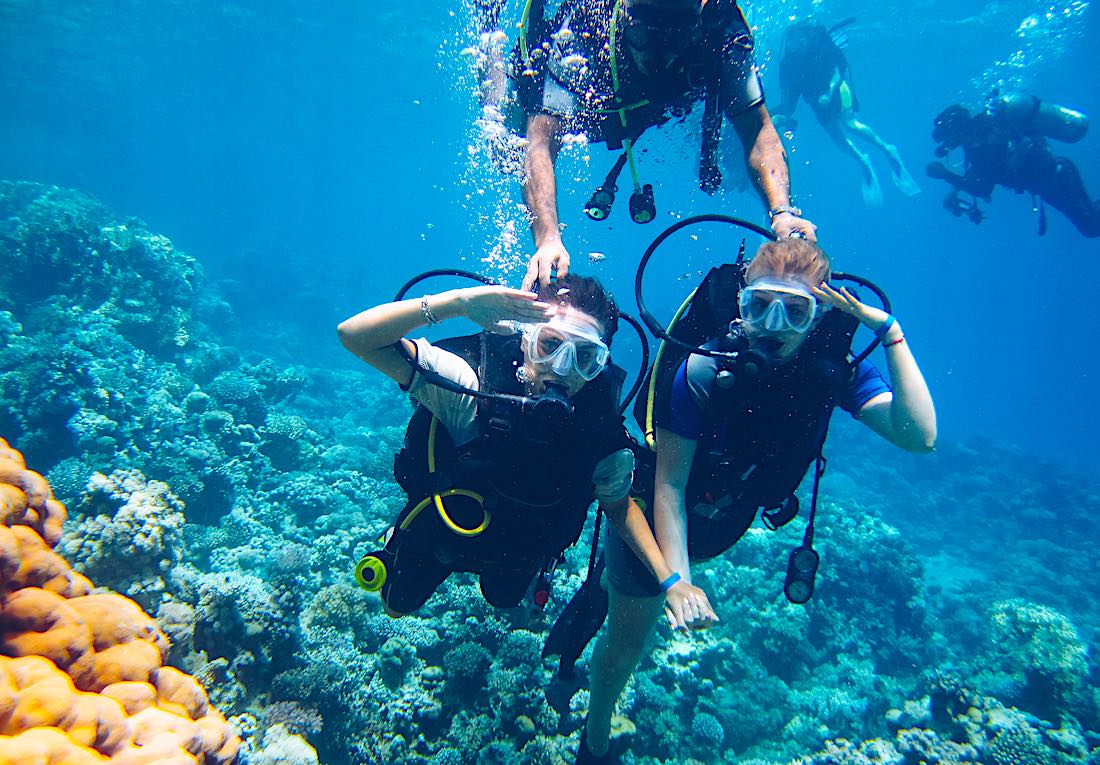 Discover Scuba Diving Skills
Once you are comfortable and ready you will be expected to complete a small list of skills underwater.
Your instructor will brief each of these individual skills and how to correctly perform them, the value on why it is important to be able to master these skills and specific hand signals used in each of these skills.
You will then watch your instructor demonstrate each of these skills as you take it in turn to try and master these skills yourself. Here is a list of the skills you will learn;
Breathing underwater
Regulator clearing
Regulator recovery
Mask clearing
Equalization techniques
Inflate and deflate a BCD at the surface
Once you have completed these skills to a satisfactory standard you will be taken to slightly deeper water and given a chance to swim around and really get a feeling for Scuba Diving and what it is like to experience zero gravity.
Open Water Training (Optional)
On completion of your swimming pool session you will have learned the basics of scuba diving and how to perform certain skills underwater.
You will have also had enough time on SCUBA to be able to make your mind up if this is something that you would like to learn more about.
More often than not most people at this point are excited and want to get into the ocean and do some real Scuba Diving.
The Discover Scuba Diving program offers just this, an optional Open Water Dive.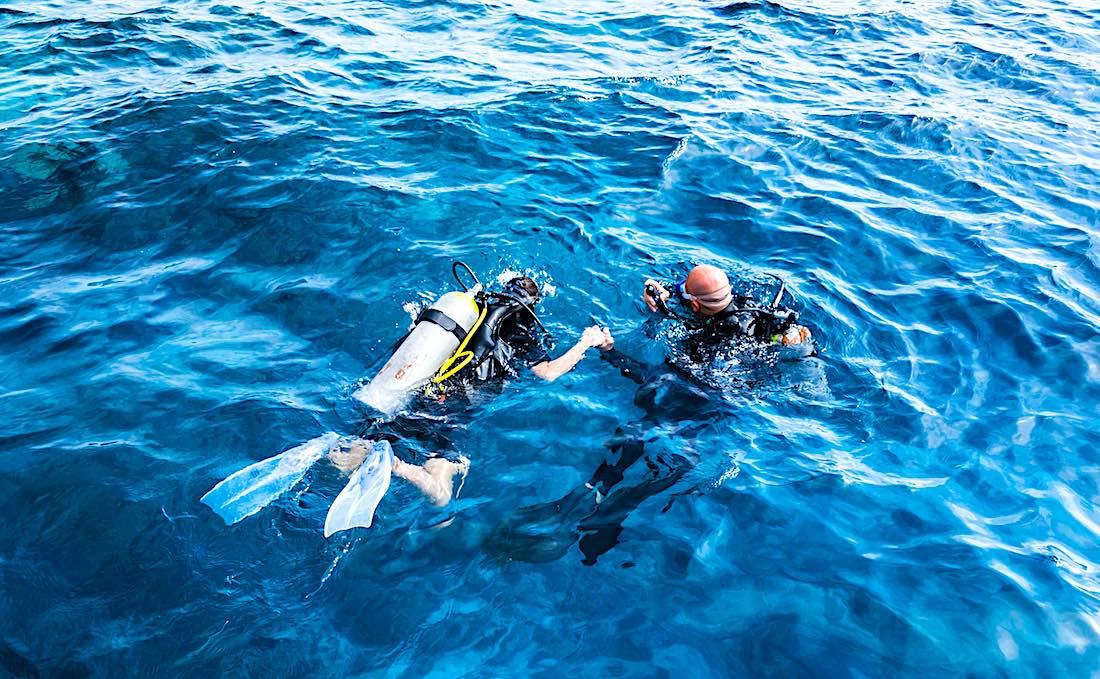 Learn Discover Scuba Diving in the Ocean
If at this point you have any questions regarding your pool session or the difference between that and the Open Water session, now is a great time to ask.
As a Discover Scuba Diving student you will always be fully supervised under the guidance of a professional and your Instructor will be there to answer any questions you may have.
It is important to understand that your instructor will be directly supervising you the whole time whilst both at the surface and underwater during your Ocean dives.
What is next after the Discover Scuba Diving Experience?
It is important to remember the Discover Scuba Diving Program is a diving experience and therefore will not result in a scuba diving certification after completion.
Although it is a great starting point, it also comes with limitations due to the fact you will not hold a valid Scuba Diving certification afterwards.
Any further diving you wish to do would either be the same Discover Scuba Diving Program again or you can enroll into a Scuba Diving Certification course like the Open Water Course.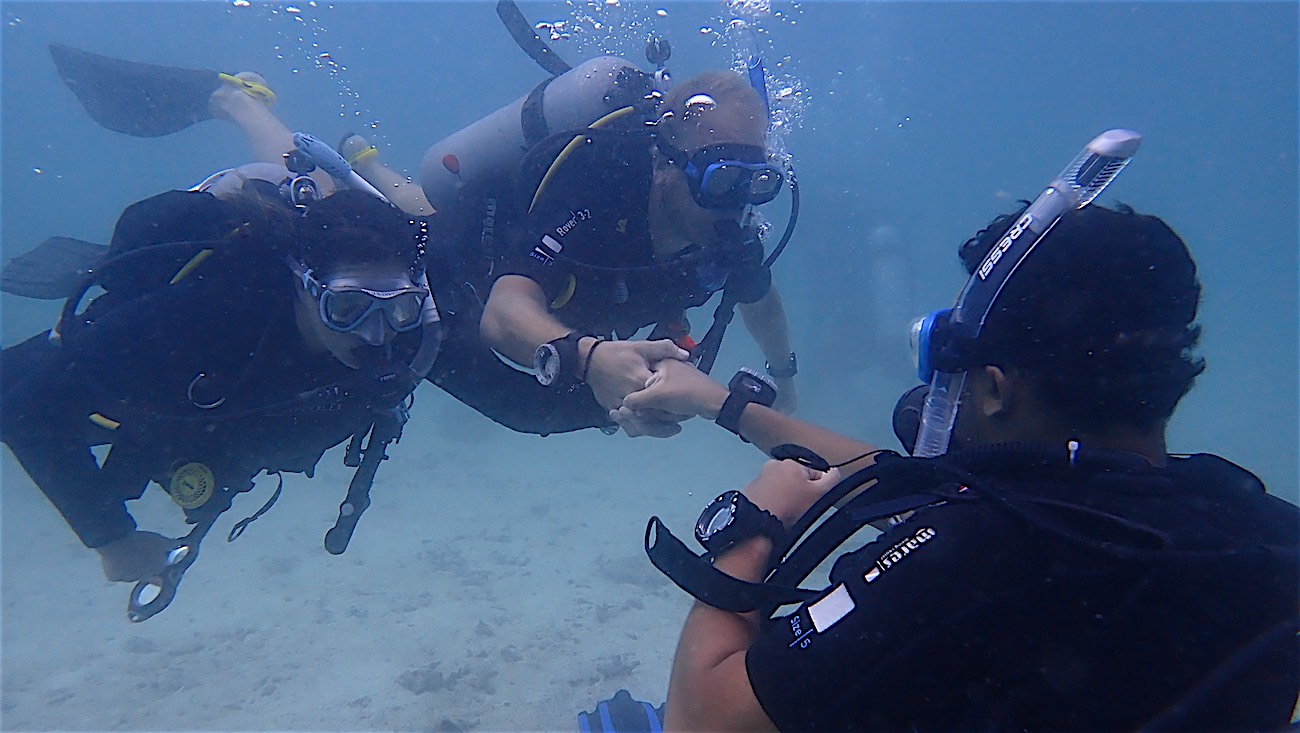 Discover Scuba Diving & PADI Open Water Course
The Open Water Course is one of the most famous Scuba Diving Courses in the world and the next natural stepping stone following on from your Discover Scuba Diving program.
The Open Water Course allows you to become a certified diver and explore the underwater world to a depth of 18 metres/60 feet with a buddy.
Keep in mind that during your experience program if you are like the many thousands of people who enrol in the Open Water course, then sections of your Discover Scuba Diving program can actually credit towards that.
Upgrading your Discover Scuba Diving program to a full Open Water Course is an amazing way to further your own personal development, technique and confidence in the water.
Discuss with Your Dive Instructor
This is something you can communicate with your Instructor about and they can explain fully how it works depending at what stage in your program you are.
Both the pool session and dive can be credited towards the Open Water Course.
This is a great way to save time and to naturally progress without having to stop diving.
If you have any questions regarding what to Expect on the Open Water Course, your Instructor will be able to break things down for you.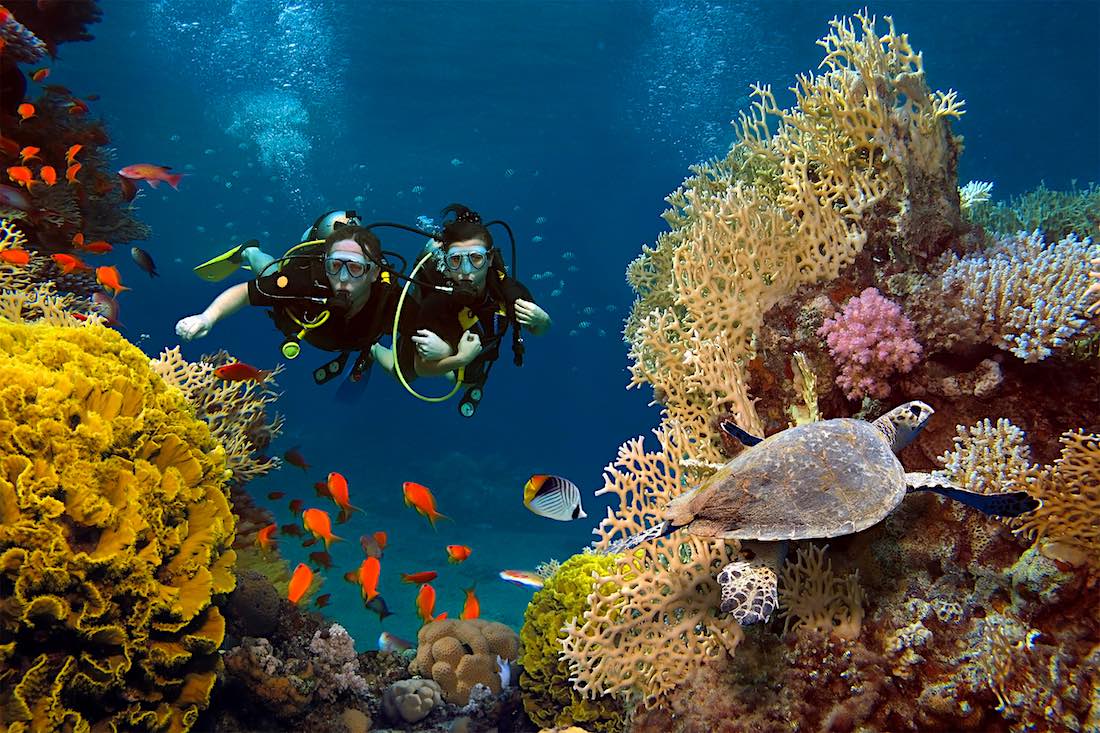 Why Choose Discover Scuba Diving on Koh Tao?
Koh Tao is the most popular place to dive in the entire world and the number one destination to become both an Open Water Diver and a Diving Professional.
Black Turtle Dive diver training programs are highly professional and choosing Koh Tao as a location to enroll in a Discover Scuba Diving program definitely comes with its benefits.
Aside from the popularity of this majestic Island, it also offers year-round diving and some of the best conditions for diver training when compared to anywhere else in the world.